Review
D-Link DSL-2750E review — It's the time to ditch your old modem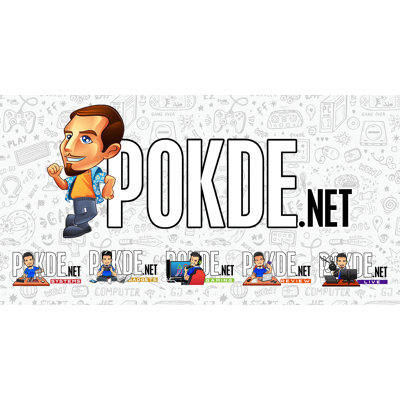 Positives
+ Very affordable price
+ 4 port Ethernet
+ 300Mb/s wireless LAN
+ Easy to configure
+ Suit for all end user
+ USB 3.0 port
+ Support 3G+ connectivity
+ Cool running temps
Negatives
- Locked wireless channel
- Individual client usage statistic is not available
- Firmware loaded is 1.07 but at D-Link site the latest version is still 1.03
The ADSL modem provided by ISP was not only insufficient for my usage, it's a nightmare! Why am I saying this? Because there's nothing we can do except log in with the user ID, change wireless SSID, set security options and change the DNS. It's very limited. But not only that, the stability of the default modem also can be considered as crap, frequent disconnections, high ping and weak wireless LAN coverage.
I've used several aftermarket ADSL modems from various brands, but I change them quite frequently because they love to be kissed by lightning. And now I'm using the D-Link DSL-2750E, and this is why you should replace your default modem with it.
It comes with an affordable price, with a price tag of around RM 79.90 at lelong.my. Don't look down upon it judging it by its price, it's actually packed with plenty of useful features. In this price range, it's not looks we are looking for, but functionality and performance. Despite that, the D-Link DSL-2750E does come with a good-looking design. Let's move on to the picture gallery.
Appearance
What you get when you purchase the D-Link DSL-2750E is of course the modem itself and its power supply. Along with that you also get one Ethernet cable, a DSL splitter, guide-book and a CD. Basically all you need is the modem itself and the power adapter so I've decided not to upload the other component pictures.
Features
I've tested this D-Link DSL-2750E on a 8Mb/s downstream and 512Kb/s upstream Streamyx broadband connection. With this service you expect to get download rate averaging around 900Kb/s and peaking at 1.2Mbs. In this article I will only mention about the features and my experience using it. There will be another article in which I will explain more about the configuration of this ADSL modem very sppm.
High speed internet is supported, even though TMnet Streamyx services is maxed out at 10Mbs downstream, this D-Link DSL-2750E supports up to 24Mb/s downstream and 1Mb/s upstream. It also come with high-speed 802.11n wireless which gives you superior speed and range while maintaining compatibility with 802.11b/g devices.
The interfaces
This is a common D-Link modem interface, if you have received a D-Link modem from your internet provider, you might be familiar with it. Believe me that the advanced tab is where everything you need to configure is located. If you are a power user you might not need to read this review. But for newcomers, there's no need to scratch your head pondering that long list on the left because there are only several that we need to configure and leave the other with default settings. And that will be in the next article.
USB over network
Yes if you noticed there's an USB port at the rear of the D-Link DSL-2750E. The function is for 3G+ connection and is actually also capable of storage over network. With this you can access the USB storage over the network on all platforms. This includes Windows, Mac and Android.
But how are we going to access the files on the USB storage? It's easy, on windows just go to Run and type //192.168.1.1. On Mac, click on Go then connect to the server and type smb://192.168.1.1. For Android devices, I'm using a ASUS Padfone S and all I need to do is go to File Manager and swipe from the left to choose Network place and done. If your pre-installed file manager doesn't support it, you can also install ES File Explorer from the Play Store to access it.
On Mac OSX
On Windows
On Android
Performance
I ran a simple test on Speedtest.net and this is my speed result. I'm still hitting 8Mb/s figure with a low ping that makes me happy when gaming.
Talking about the connectivity, the D-Link DSL-2750E have four 100Mbs Ethernet port. You get what you pay for. Also support for 802.11n wireless LAN that allows for speed up to 300Mbs. Although the speed is good but it seems the wireless channel is locked between channel two and six. But that fine by me. The wireless coverage is good, I tested about 50 meter outside the house and still connected with 1 bar of signal strength on my ASUS Padfone S.
Conclusion
There's not much I can say here, but the D-Link DSL-2750E is really worth your money. If you are looking for an upgrade to your provided ADSL modem or a replacement, this is an excellent choice. I will dive deeper into D-Link DSL-2750E in my next article. In that article, I hope to enlighten you guys on the advantages this modem. I give Silver award due the promo price at RM79.99 which is as low as you can get. Trust me, there's no brand right now that can offer you full-fat ADSL modem features at this price.