Review
Ducky One TKL RGB mechanical keyboard review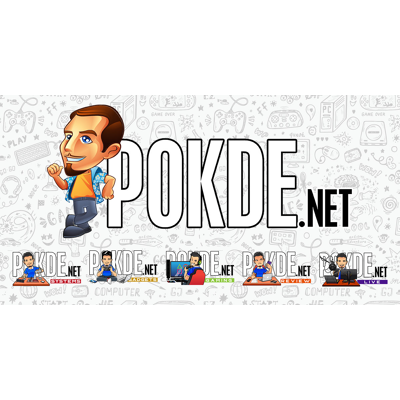 Positives
+ Solid build quality
+ Slim bezels and compact frame further enhance the space-saving benefit of TKL keyboards
+ Detachable cable allows for better portability
+ MicroUSB connector, gold-plated too
+ No drivers needed
+ Durable ABS doubleshot keycaps with sandblasted finishing are comfortable
+ Original Cherry MX RGB switches
+ 10 lighting presets with three custom lighting zones for immense customization potential
+ Keycap legends are evenly lit
Negatives
- Cables are not sleeved
- RGB brightness is non-adjustable
- Selecting a color for the keys is more difficult than on other keyboards
- Needs software to manage macros and RGB lighting modes
I have previously reviewed the full-length Ducky One which stood out from the crowd with its translucent green frame as well as rather compact bezels. This time, we have the Ducky One TKL RGB with us, which further improves on the bling factor with its RGB lighting, and will be taking up even less space on my desk thanks to its TKL format. Let's take a closer look at the Ducky One TKL RGB keyboard.
Unboxing
This box features a colorful little circles and the ONE label is also done in color, so you can easily differentiate it from the standard non-RGB version of the Ducky One TKL.
On what I would call the rear edge of the packaging, the switch type and case color is printed there. As you can see ,we have the Cherry MX RGB Red variant here with us today.
On the bottom side of the box there are basic details like the dimensions, weight and also a surprising warning NOT to pour water and beverages into the keyboard. Maybe I can take it for a swim instead then?
Inside the box, the keyboard is protected by a hard piece of plastic that can be reused to protect the keyboard when it is not used for long periods, the very-necessary user guide and warranty documentation, as well as a keycap puller.
Overall the packaging is pretty simple, in line with their minimalistic approach most apparent with their One line-up of keyboards.
Appearance
The Ducky One TKL RGB is a standard TKL keyboard, which means it does away with the numpad region. It features slim bezels for a smaller footprint on your desk. Matte finishing for the keys and the frame ensures that  you won't get smudgy fingerprints all over this keyboard, with the keycaps featuring a slightly coarser texture than the frame. Standard sized keys are used here, so you have the option of using third-party replacement keycaps.
Flipping the keyboard over we see the two-staged flippy feet and the DIP switch which we will discuss more about in just a bit. I like that Ducky has incorporated cable routing channels for some simple cable management on your desk. Oh, and unlike the Ducky One we have reviewed previously, the label here is also a metal plate, just like the one on the pricier Ducky Shine 5.
The microUSB port is present here. I do prefer microUSB for easier replacement in case of damaged cables or just for customization's sake. This also means you can get easily get shorter or longer cables for the Ducky One TKL RGB, depending on your needs.
The cable provided with the Ducky One TKL RGB features gold plated connectors, but sadly isn't sleeved. It does feel quite durable though and it is a rather thick cable. If you really need sleeved cables to go with your keyboard, you can get the iCable i10 Power Series microUSB cable which works perfectly with this keyboard.
The Ducky One TKL RGB is thinner than other keyboard becasue the keys aren't as deeply set into the body of the keyboard, giving it a slightly slimmer profile.
Overall, the Ducky One TKL RGB is a rather compact TKL keyboard with no frills, design wise.
Specifications
Body material
ABS
Keycap
ABS doubleshot, backlit
USB report rate
1000 Hz
Switch type
Cherry MX RGB Red
Microprocessor
32 bit ARM Cortex-M3
Cable
1.5m, detachable, microUSB connector, gold-plated
Weight
1100 g
Included accessories
Keycap puller
User manual
User Experience
Ducky prides themselves in making keyboards that are really just plug-and-play. Plug in the cable, route it however you prefer, and it works. There are no drivers to install. The downside to that is that you will have to refer to the user guide every time you want to change a setting, or simply commit them to memory. We will talk about that later.
The feet flip out in two stages, offering a total of three levels of tilt for you to adjust till your heart's — or fingertips' — content. The grippy feet keeps the keyboard firmly planted on your desk, irregardless of which level of tilt you picked.
Now let's start talking about the customization available on the Ducky One TKL RGB. The DIP switches on the underside of the keyboard allows you to change the location of the Fn key, or disable it altogether. The fourth switch toggles NKRO and 6KRO, in case you want to use the Ducky One TKL RGB with OSes that do not support NKRO. There are also a lot of macro options that can be accessed via a combination of hotkeys, which may not be all that useful considering you have to sacrifice a key's normal functionality for it to act as a macro key.
There are no dedicated multimedia keys here on the Ducky One TKL, but you can program your least used keys to function as multimedia keys. Also, as I have often mentioned in all the Ducky products I have reviewed, I really wish Ducky would consider making a simple driver software to manage its customization options, especially when we are talking about RGB keyboards like the Ducky One TKL RGB.
As an RGB keyboard, the Ducky One TKL RGB features 10 different presets to show off its RGB lighting. There can even be three custom lighting zones to create the grandest combination of colors you can imagine. Choosing a color involves tapping Caps Lock + F5, F6 or F7 to adjust the balance of Red, Green or Blue, respectively. There are 8 levels per color, including off. This is quite a bit more difficult than just clicking on a color or typing in the RGB values, a feature available on other RGB mechanical keyboards with a functional driver software. Actually I find the brightness of the Ducky One TKL RGB to be a little dimmer than the Ducky Shine 5 or the other RGB keyboards I have reviewed, but some may find it too bright as it is. The Ducky One TKL RGB LED's brightness cannot be adjusted, so you will be stuck with the brightness forever.
The Ducky One TKL RGB is pretty solidly built, with an ABS body and metal backplate for reinforcement. Cherry MX RGB Red switches are used here, and as usual they feature PCB-mounted LEDs that glow through the transparent switches. These switches work faultlessly, as expected from Cherry switches. The keycaps' texture also feel great under my fingertips and of course do not collect fingerprints thanks to their sandblasted finishing. The keycaps here are of the ABS doubleshot variety, meaning the legends will never fade. NKRO over USB is standard, making the Ducky One TKL RGB suitable for gamers who are worried about ghosting. No flex is observed even when rage spamming keys, which is testament to the build quality of this keyboard.
Conclusion
The Ducky One TKL RGB is a very nice compact TKL keyboard, basically offering all you want in a TKL keyboard. It takes up little space on your desk, and looks unobtrusive. RGB lighting is the icing on the cake, allowing you the option of extra bling if you so desire. Still, the implementation of RGB here isn't perfect, when many other manufacturers offer easy-to-use software for even deeper customization of the RGB lighting. Sure, less load on the system is good, but then, I am willing to sacrifice a few clock cycles for the convenience of setting up my RGB lighting in a software. The Ducky One TKL RGB's pricing is pretty reasonable at RM589 for the Red switch and Brown switch variants, while the rarer Blue switch variant costs RM629. The overall quality is great, but still I would prefer more customization options for the RGB lighting, and a simple GUI to manage my macros.
Our thanks to Ducky Keyboard Malaysia for lending us the Ducky One TKL RGB tested in this article.