Review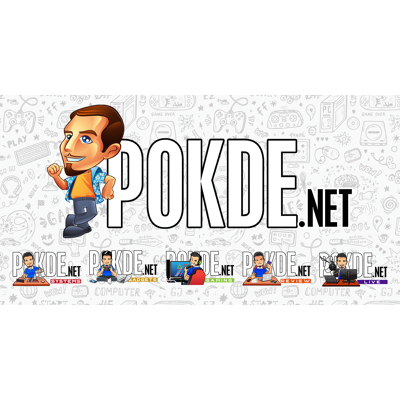 Positives
+ Low pricing
+ Long cable for use with PCs with no front panel jacks
+ Comfortable pleather earcups
+ Elegant design
Negatives
- Cable too long for use on-the-go
- Headband has too little padding
- Non-removable cable
- No in-line microphone
After a very nice year of enjoying music with my Xiaomi Pistons iF edition, I dropped them somewhere accidentally and never managed to find them again. A moment of silence for my treasured earphones. Forced to move on, I started searching for a new pair of headphones since I already have another pair of common Piston 2.0 in storage at home. Browsing through Lazada, I stumbled upon a pair of Edifier H840 going for RM73 with a 10% discount, thus putting it at only RM65.70. Seeing that it retails for about RM80-100 elsewhere, I snapped it up in a moment's thought. After a ridiculous delivery experience which I will not go into detail here, I finally received it today. And here is a review of the Edifier H840.
Unboxing and Appearance
Simple plastic packaging. Front has a large window for a clear view of the headphone. The sides do not have any information printed, while the back has some technical specifications. Personally technical specifications of headphones and earphones never meant anything to me since I have tried headphones with exactly similar specifications but totally different characteristics.
After unboxing the simple packaging, which was a very simple procedure thanks to easy-open seals, I finally got to touch my purchase. It appears quite sturdily built with matte plastics used.
For anyone who has owned a H850 (which I have), it looks really similar, except that the H850 has metal plates on the sides instead of plastic. The H840 is also slightly smaller.
The headphones can swivel flat for easy storage, and Edifier has done well to add a touch of class by using a concentric circle pattern for the swivel tops. Compared to my H850, the mechanism is very smooth and doesn't creak like the one in the H850.
The headphone band is made of aluminium, and has proven plenty durable in my old pair of H850. The top of the headband is wrapped in pleather but the padding is very minimal and it took some time for me to get used to having something pressing on the top of my head.
The ear cups are made of soft pleather cushions. Really comfortable to wear even for extended periods of time.
Here is a look at the 40mm Neodymium magnet drivers behind the grille. Note that although it is easy to remove the ear cups, it is quite a pain in the behind to put them back on.
Sound Quality and Comfort
As audio quality is very subjective, I will start with a disclaimer that this is just a simple test with my pair of (not so sharp) ears and not an empirical test with graphs and so on.
When I first put it on, the bass masks a lot of the music. Quite a stark difference from the H850 which was a little weak in the bass department. After a little meddling with equalizer I managed to find a much more comfortable level of bass. It's quite nice to listen to with a little tweaking lowering the bass frequencies and boosting the higher end frequencies a bit. After about a week the lower frequencies seemed to simmer down and allowed the higher end to shine through a little more. I find the vocals in almost every song will sound a lot more obvious than the musical instruments in the song. It will also sound a lot better connected to a PC output instead of a phone output. I guess the phone just can't power the headphone adequately.
As I listen to a large variety of music, I found acoustic music sounds really nice on these headphones. The vocals and instruments sound very clear. My samples of acoustic music are songs by Boyce Avenue which sounds absolutely heavenly on these. However if you listen to electronic music or pop music, you may find that the headphones are unable to cope with the speed and sounds a little muddy with bad separation of instruments. Vocals will still stand out, however.
About comfort, they are over-ears, so they will cup your ears in a cocoon of pleather and foam. Depending on your ambient temperature, that could be either torture or heaven for your ears. For me, it was quite comfortable in air-conditioned environments and in my hostel room which of course lacks air-conditioning. The small amount of padding used for the top of the headband is rather uncomfortable and I had to move it around a bit to find a sweet spot where it doesn't hurt the top of my head. The adjustable headband is also very useful to allow the headphone to fit a larger spectrum of differently sized heads. Mine is on the larger side of the spectrum and I had to use the third notch on the headband. The cable is a very long 2m so you might not want to take it out for a walk in town. It is more at home at home.
Conclusion
Would I recommend this headphone? Yes, if your output device supports equalizer adjustments, and you are short on change and want an affordable over-ear headphone that gives you a sound worthy of the price. For RM70+, you would be quite hard-pressed to find a better deal. If you don't mind IEMs,, I would point you towards the Xiaomi In Ear Headphones, or better known as Xiaomi Pistons 2.0. Now if only it has an inline mic… Edifier could tap the gamer market as well.