Review
Edifier S350DB Active Speaker review — Sound quality beyond expectations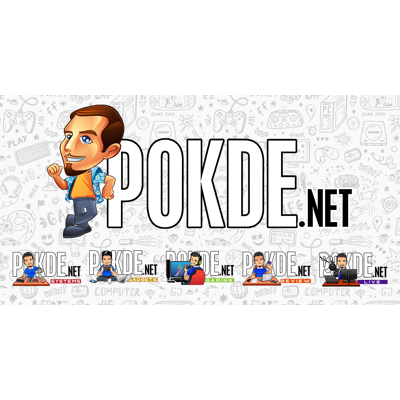 Positives
+ Classy design, solid build quality with wooden material
+ Support for various inputs, including Bluetooth with aptX codec
+ Excellent sound without distortion even at extreme volume
+ Powerful bass which does not overpower the higher frequencies
+Balanced mids and crystal clear highs make for a stunning listening experience
Negatives
- No shield to protect drivers from fingers
- NFC would have been great for easier pairing
I really like the Edifier XM6BT which I previously reviewed. It was really so enjoyable to listen to that I thought it will not get any better. it has become one of my favorite multimedia speaker, with me considering it one of the best value for money 2.1 audio systems out there. Listening songs and playing games was just so much fun with it. Well, I was definitely wrong, as it can get a lot better, it seems. We got ourselves another Edifier speaker set, something that isn't made for the masses, something only audio enthusiasts can appreciate.
ARVE Error: need id and provider

The Edifier S350DB is part of Edifier's signature series and the price tag alone filled me with some really high expectations. Let's take a look.
Unboxing
Edifier S350DB comes in a very huge box and was quite difficult to handle even for a big guy like me. Just for precaution, it's better to handle the box with a hand trolley or get some help carrying it. At the front of the box we have the picture of the speaker system itself, along with its highlighted features like Bluetooth with support for the higher quality aptX codec, optical input and many more.
On top of the box we have the SPL versus Frequency chart for the Edifier S350DB. Reading the chart is actually not that difficult. Referring to the frequency axis, from the left most is bass (20Hz-500Hz), followed by midrange (500Hz – 5000Hz) and lastly the Treble or Highs (5000Hz – 20kHz). On the sBSPL axis, the higher it is, the louder the speaker can deliver on that frequency. By looking at the graph we can say that Edifier S350DB will deliver strong bass, balanced mid and also clear trebles. Of course, data from a graph only tells you so much, and we will have to listen to the speakers to get a proper idea of the sound.
At the back, we have all the detailed information and specifications regarding the speakers. The Edifier S350DB is capable of playing music through Bluetooth with support for Qualcomm's aptX codec. What aptX does is offer a means to deliver high quality audio over Bluetooth with a higher bitrate from the source. If you have aptX capable audio setup, you should really just forget about cables. That's how far Bluetooth has come in it's journey.
Inside the box, we have all the required accessories to get started. We have a remote control, power cable (1.8 meter), 3.5mm-RCA audio cable (1.7 meter), speaker connection cable (3 meter), fiber optic cable (3 meter) and all the necessary documentations.
Let's start with the remote control first. Its rounded design does feel comfortable in hand. This IR remote control allows us to change the track, on or off the speaker and pick the audio sources either from Bluetooth or PC.
After all the accessories are taken out, it's time to check the speakers themselves. The Edifier S350DB is secure with two huge blocks of Styrofoam and it sit nicely in the box. Taking out the subwoofer needs extra care as it is really heavy.
Appearance
Edifier S350DB comes with two satellite. The right satellite is an active type with a built-in amplifier while the left satellite is passive type, which needed to be connected through speaker wire. Both satellite are equipped with titanium dome tweeters and a 3.5-inch aluminum cone woofers. On the right satellite, there is a tiny display panel at the bottom.
The top and sides are where you get to enjoy the nice wooden finish Edifier has bestowed onto the Edifier S350DB's satellites.
The Edifier S350DB's control panel is located on the right side of the satellite. Here you can tweak the bass and treble levels, and also control the speaker volume. Right under the volume knob there is a status LED.
At the back, we can see that the right active satellite has a fixed wire while for the passive left satellite you need to connect it with the provided speaker cable first.
In order to keep both speaker firmly in a place, it has four rubber feet on each satellite.
Moving on to the subwoofer, Edifier S350DB is equipped with a long-throw 8-inch subwoofer. This subwoofer is the heaviest part in the speaker system, and rightfully so. It feels very solid and the build construction is commendable. We have a bass port on the right side the right side.
There is nothing to show off at the top and left side of the woofer.
At the bottom, it has four rounded silicone feet to hold the woofer in a place. These double as anti-vibration pads. Both subwoofer and satellites are made from the same wooden material. It's really thick for strength and a more solid sound.
At the back, we have the connector panel where we find all the connectors and inputs the system features.
This is what it's looks like when all the necessary cables and wires are plugged it. For the review, I connected it to my PC, and additionally, I also used the Bluetooth connection to detect any quality loss or delay.
Specifications
Power output:
 RMS 40W x 2 + 70W (150W total)
Signal to noise ratio:
R/L: ≥ 80 dBA; SW: ≥ 85 db
Frequency response:
SW: 40 Hz – 160 Hz; R/L: 160 Hz – 20 KHz
Input Sensitivity:
PC: R/L: 600 mV ± 50 mV; SW: 270 ± 20 mV
AUX: R/L: 400 mV ± 50 mV; SW: 200 ± 20 mV
Optical/Coaxial: R/L: 400 ± mFFS; SW: 200 ± 20 mFFS
Bluetooth: R/L: 400 ± 50 mFFS;SW: 200 ± 20 mFFS
Input type:
RCA stereo input (PC and AUX), Bluetooth 4.0, USB and SD card reader
Dimensions:
156 × 127 × 217mm 

(satellite) + 

250 × 78 × 255mm (amplifier) + 

312 × 265 × 289mm (subwoofer)

Weight:
14.7 kg
The S350DB uses Texas Instrument DSP Technology via it's AIC3254 chip which is a flexible, low-power, low-voltage stereo audio codec with programmable input and output, PowerTune capabilities, fully-programmable mini DSP, fixed predefined and parameterizable signal processing blocks, integrated PLL (phase-locked-loop), integrated LDO (low-drop-out) regulator and flexible digital interfaces.This is also available in some high-end speakers like JBL CM102, CM202 and Edifier S1000.
Each speaker is driven by its own power amplifier to produce true-to-source accuracy. The Texas Instrument chip used here, the TAS5754 is also seen in the flagship Edifier S2000 and Airpulse A200.
If that is not satisfying enough, Edifier went overboard with the S350DB. These speakers are tested by Klippel – a german company expert in audio analysis. Klippel has some very advanced tools to conduct the testing – much of which we can't afford. This shows Edifier's commitment in delivering only the best with their Signature speakers.
Oh, we're not done yet. The S350DB also uses a High power SMPS (switched-mode power supply) that delivers higher efficiency, is smaller in size and lighter in weight. Because of this, on standby mode, the S350DB uses no more than 0.5W to conserve energy.
Combining all these specification, it totally justifies the price of this masterpiece!
User Experience
Connecting the Edifier S350DB to a PC doesn't require any software. Similarly, pairing it via Bluetooth is a piece of cake, just press the Bluetooth button on the IR remote control and start pairing the speaker with your Bluetooth device. The display panel on the right satellite will show you the current audio source.
I was recommended to burn in the speakers for at least 60 hours before it will unleash its true potential by Edifier representative. Say what you want, but I have experienced improved sound quality after some time using my headsets and speakers. Burning it with JLAB audio is absolutely going to hurt my ear drums so I just let it play songs or any audio for more than a week before commencing my evaluation of the sound.
I did setup the Edifier S350DB in many ways, for me the best experience was when I placed the speakers within a meter between the two satellites. This setup delivered great sound and a very enjoyable wide soundstage.
My first impression with the speaker is the mid-range is very clear. So, I decide to increase the bass and treble just slightly. The outcome is spectacular, leaving me speechless and awestruck with some of my favorite songs, as it was as if I have never heard them properly before this.
I started with this classic, Hotel California. The instruments blew me away with their clarity. The amount of bass is just right, deep and tight. While the highs were smooth and clear, with every nuance in the vocals and instruments stunning me as I have never heard them before with my previous setup.
Next I listened to Say Yeah by Kishi Bashi. This song is absolutely one of my favorite. Its unique sound and vocals sound perfect with the Edifier S350DB. Although Edifier S350DB's bass is quite heavy and loud it doesn't overwhelm the mid and high range.
If you planning to get a new sound system for your small home theater, you should give the Edifier S350DB a listen. Regardless for movies or gaming, the speaker easily fills up your room with its sound. One of the best examples is when I'm playing Battlefield 1 with the Edifier S350DB. Even though it is connected through a Bluetooth connection, it didn't disappoint me at all.  Thanks to the sound engineers who worked on Battlefiend 1, it felt like I was in a real battlefield when playing with Edifier S350DB.
Last but not least, I listened to Jake Shimabukuro with his solo ukulele performance. For this, my reaction to this is just WOW! Every note came through crystal clear, even when he was strumming so fast that the camera failed to keep up with his hands.
Conclusion
Impressed by its build quality, Edifier S350DB totally blew me away with its sound quality. Doesn't matter how low or high the volume, the audio quality never dropped at all. It really makes me wonder how will it sound if I connect it to a high end DAC like the ASUS Essence One MKII.
It's difficult for me to express in words how the Edifier S350DB sound. For me it's perfect with the amount of bass, crystal mids and effortless highs. I must reinstate that I am not sugar coating this review, but the speaker did extremely well and surpassed all my expectation in audio. Compared to the XM6BT, Edifier S350DB totally leaves it in the dust. If we were to pit it against the OPPO Sonica which I also had the opportunity to review, it doesn't stand a chance at all in a big room against the Edifier S350DB.
Edifier S350DB is priced at RM1099 on Lazada, which may seem pretty pricey at first, until you hear it. I highly recommended Edifier S350DB and I award it with our Gold Pokdeward.
Thank you Edifier Malaysia for providing the Edifier S350DB to us for review, also changed my perception on how a premium, signature audio system can be this good.