Review
GAMDIAS Hermes P1 RGB Review; Great Keyboard But HERA Software Suite Can Be a Pain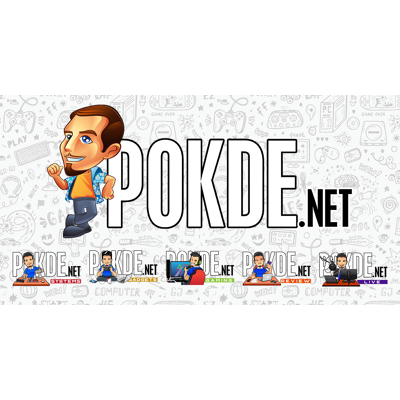 Positives
+ Solid build quality
+ TTC Blue switches are surprisingly good
+ Glorious RGB lighting
+ Plenty of customization options
+ Detachable wrist-rest
Negatives
- HERA Software Suite may cause issues
- Has a bit of a learning curve with on-the-fly customizations/actions
Mechanical keyboards are the best things to type on when you actually get the feel of it and get the right switch for you. It could be clicky, tactile, or linear, and everyone will have their own preference. Today, we're going to be reviewing a rather solid looking mechanical keyboard with RGB lighting for added flare, the GAMDIAS Hermes P1. Let's take a look, shall we?
Unboxing the GAMDIAS Hermes P1
On the front of the packaging, it's jam-packed with a lot of information on the GAMDIAS Hermes P1. The key features of the keyboard, some specification details, as well as what switch is available for it. I actually dig the colour scheme of the front. It gives it a clean look, which is necessary with the amount of details written on the front.
You thought the front had a lot of information, wait until you see the back. It's practically a wall of text at the back but when you look at it closely, it's not so bad. It's just the GAMDIAS Hermes P1's full specification details and the company's information (in various languages) that takes up most of the space.
Upon opening box, you see the keyboard being wrapped in thin foam, along with dense foam caps on each side for protection. Dig in deeper and you'll get the detachable wrist-rest made of textured plastic. There's a stylized Zeus logo molded on the center for aesthetic purposes.
Then you have your standard manual, which shows you how to connect the keyboard, if it wasn't obvious enough already, along with details on the HERA software suite. If you ever get confused as to which key is used for a specific function, this manual will be your best friend.
Overall, the packaging looks good and it's jam-packed with information so as to minimize confusion, especially with new users. You have all the necessary items included so there's nothing to complain about here.
Appearance
The GAMDIAS Hermes P1 is a full-sized mechanical keyboard, meaning here that the numpad is included. When you look at it, you'll notice that it's mostly silver in colour. That's the 3mm-thick brushed aluminium top plate, which is screwed into the black plastic base. It gives the keyboard a more solid look and feel.
As you can see, the keycaps depict the main function of the key in what appears to be a sort of faded, dark colour. The reason behind this is not because it's coloured this way but rather, to allow the RGB lighting to go through and display all the colours in its full glory. The secondary function of the key (for the ones that have it), is painted in white.
Gotta admit, having an RGB keyboard makes the overall package of the GAMDIAS Hermes P1 feel more exciting. Complemented with the aluminum plate, it really does make it feel like the keyboard is meant to be priced much higher than it actually is.
On the back of the GAMDIAS Hermes P1, it doesn't feel as solid as there's no aluminum plate here. There's 5 rubber feet, a keycap puller and what appears to be a routing canal for the cable. The cable in itself is braided so it won't seem as messy and makes you feel more secure about it.
If you look at it from the sides, you can see that the keycaps aren't set into the body of the keyboard, so it's not what anyone would call slim. In fact, you can even see a bit of the blue stems from the sides. If you don't plan on moving the keyboard around a lot, this isn't an issue of course.
Overall, the GAMDIAS Hermes P1 is a keyboard that looks and feels pretty solid. The aluminum front plate does make a big difference since if it's just plastic, it would feel rather cheap and bland.
Specification
Body material
Aluminum plate, plastic base
Keycap
ABS
USB Report Rate
1000 Hz
Switch type
GAMDIAS Certified Blue (TTC Blue)
Cable
1.8m, non-detachable, braided
Weight
1.56kg (include wrist-rest)
1.3kg (without wrist-rest)
Microprocessor
32bit ARM CortexTM-M3 microprocessor
Backlight
RGB
Included Accessories
Keycap puller
User Experience
I've always liked the Cherry MX switches over most mechanical switches out there, with my particular favourites being blue and brown. After all, I'm more of a typist and I enjoy the feedback it gives with every press of a key. So when I saw on the box that this keyboard utilizes GAMDIAS Certified Blue switches, I became curious as to what switch is it using exactly.
Upon removing a keycap, you can clearly see that it says TTC, meaning that this is indeed a TTC Blue switch keyboard. This may be shallow of me but I wasn't expecting it to ever come close to performing like the Cherry MX Blue but to my surprise, it felt really good. If I had to describe it, it's like a mixture of Cherry MX Brown and Blue. It's still clicky but it's not as noisy and the 'feedback' on my finger is more reminiscent of the brown switch. It feels good to type on it, and I'm starting to like it more than my Cherry MX Blue keyboard.
The routing canal for the cable is a bit strange to be honest. Both the cable and my mouse cable doesn't seem to be able to sit snugly in it. Not that it's a problem if you're using it on a table and it doesn't move much but it kinda feels like the thing is pointless to have.
Now let's talk about the HERA software suite. You can customize your keys to perform specific actions by clicking on it and choosing the right option from the drop-down menu that appears. It's the same case if you want to setup macros via the Macro Management tab. You can also save up to 6 different profiles. This way, you can have specific profiles for specific things you do, like setting up Profile 1 for regular work, Profile 2 for gaming, and so on. The HERA software suit will also show you how much memory your customizations are taking but under normal circumstances, it's nothing to worry about.
Under the Keyboard Luminance tab, you can customize the LEDS with a full list of preset options to choose from. You can adjust speed, brightness, and direction of flow for all the modes available. While looks can be subjective for this side, I'd say that I'm pretty satisfied with the options that has been provided with the GAMDIAS Hermes P1. With enough customizations to keep it looking pretty and you from being bored for a long time.
Now here comes the problem with the HERA software suite with the GAMDIAS Hermes P1. The keyboard worked fine without the software but upon installation of it, my keys get switched around in a jumbled mess. Imagine pressing 'Q' but having 'G' appear instead. It was like that. I tried uninstalling and reinstalling and it was the same case. However, upon choosing Profile 5, it seems to work as it's intended to by default. This isn't necessarily a problem faced by everyone but if you are or you know someone who is facing it, this might be a temporary solution to it.
If you're facing issues with the HERA software suite or you simply don't plan on using it with the GAMDIAS Hermes P1, you can do quite a bit just with the keyboard alone. As we mentioned before, there are secondary functions painted on the keycap in white. All you have to do is use the 'Fn' key and press the button to activate it:
Fn + Key
F2 = Previous Track
F3 = Next Track
F4 = Swap WASD keys with arrow keys (For left-hand gamers to have a better gaming experience)
F5 = Play/Pause
F6 = Mute
F7 = Decrease Volume
F8 = Increase Volume
F9 = Record Macro On-the-fly
F11 = Locks Functionality of All Keys
1 to 6 = Swap Through Profile 1 to 6
B and Spacebar = G1 and G2 Macro Keys
Essentially, the GAMDIAS Hermes P1 performs admirably and can be bogged down by the HERA software suite. Of course if it's just software, it can still be fixed so hopefully it does soon and I hope it's not an issue that's affecting many people. On the plus side, the HERA software suite never crashed on me.
Conclusion
The GAMDIAS Hermes P1 RGB mechanical keyboard is a solid offering that looks good and feels good. Given that it's using TTC switches and not Cherry MX, some might think that this keyboard should be priced lower but at RM399, it's a pretty good price when you remember that this is in fact an RGB mechanical keyboard. RGB lighting isn't cheap after all.
However, the fact that the HERA software suite is acting up kinda damaged what would have been a really good keyboard for its price. It still doesn't mean that it's bad but until it gets fixed, we have no choice but to minus some points. Frustration is not a good experience for anyone.
With that in mind, we will be awarding the GAMDIAS Hermes P1 RGB mechanical keyboard with our Silver Pokdeward!