Review
GIGABYTE GeForce RTX 3080 Eagle OC Review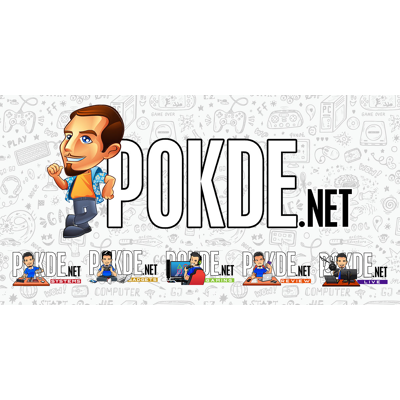 Overview
With the launch of the new RTX 3000 series cards, GIGABYTE has stepped in with their own offering, the GIGABYTE GeForce RTX 3080 Eagle OC. With good looks and performance, is it worth your money? Let's find out.
Positives
+ Great performance boost over previous generation
+ Viable for 4K gaming and 1440p high FPS gaming
+ Ray tracing and DLSS works better than before
+ Aesthetically-pleasing
+ Has more display outputs than the reference card
+ Good thermals
+ Fans run quietly, only kicks in at 60°C
Negatives
- There are similar cards with better thermals
- Can get better performing RTX 3080 card for RM400 less
Unboxing the GIGABYTE GeForce RTX 3080 Eagle OC
Let's kick off the GIGABYTE GeForce RTX 3080 Eagle OC review with the unboxing. The graphics card box itself seems to be the usual with nothing out of the ordinary. You will easily know who the manufacturer is and precisely which variant, if any. Inside the box, there's adequate cushioning but there's nothing much to be found as we only got:
User guide
The GIGABYTE GeForce RTX 3080 Eagle OC graphics card itself
Appearance
The GIGABYTE GeForce RTX 3080 Eagle OC is a beefy graphics card, and it truly shows with how it's designed. You can see the WINDFORCE 3X cooling fans which consists of two 90mm and one 80mm blade fans. The fans have a rather unique shape on the blades called 3D stripe curve, which splits the airflow and guides it through for improved cooling performance.
Moving on the bottom, you have a solid metal backplate which is designed to keep the graphics card protected. There's even a vent here for hot air to pass through, making it a practical yet aesthetically-pleasing design choice.
Looking at the sides, it's no surprise that the GIGABYTE GeForce RTX 3080 Eagle OC is one of the bigger cards of its kind. After all, it measures in at 320mm long, 128mm wide, and 56mm tall. It's good to see that the heatsink is rather thick, so you'd feel more confident about its thermal performance.
It's good to see that GIGABYTE is taking things up a notch with their version of the GeForce RTX 3080 graphics card, as it has three DisplayPort 1.4a ports and two HDMI 2.1 ports. For those of you who aren't aware, HDMI 2.1 is set to be a gamechanger as it can support up to 8K 60Hz displays without compression.
Looking at the front, there's really nothing much to see apart from the shroud and what appears to be two mounting holes for a GPU support brace. I don't think you will need it unless your case has a very specific use for it, but it's there for you.
In case you want to see the RGB lighting in action, it's present right here, It's nothing overly fancy but it's there, and I personally would rather have it this way as it feels classier. You can customize via the RGB Fusion 2.0 software, which is pretty easy to use.
Specifications
GIGABYTE GeForce RTX 3080 Eagle OC
Test Machine
Performance
Synthetic
In Superposition, we can see the GIGABYTE GeForce RTX 3080 Eagle OC outshine its predecessors by a healthy margin. Compared to an RTX 2080 Ti OC, this graphics card performed at least 20% better.
The difference widens up even more in 3DMark's Time Spy, where the GIGABYTE GeForce RTX 3080 Eagle OC outperforms its predecessor yet again. This time in comparison to an RTX 2080 Ti OC card, it performs about 38% better, making it look much more appealing.
As for 3DMark Port Royal which tests the ray tracing performance, you can see that the GIGABYTE GeForce RTX 3080 Eagle OC can do very well for ray tracing. Compared to an RTX 2080 Ti OC, it has 29% better performance, and this says a lot given how resource-intensive it gets.
Gaming
Following our most recent RTX 3080 review, we are starting from 4K and going down to 1080p for our gaming benchmarks. The reason for it is because most games are bottlenecked by the CPU in Full HD, even an Intel Core i9-10900K at 5.1GHz. At the same time, it's a bit odd to getting a card this powerful for Full HD gaming anyway.
At 4K, you can game at a buttery smooth 60FPS for most games without DLSS. If DLSS is available, 60FPS is essentially guaranteed except for one case here which is Control with ray tracing enabled. It's insane to think that Rainbow Six Siege managed to get frame rates as high as 242FPS in 4K gaming, and that shows you how powerful the GIGABYTE GeForce RTX 3080 Eagle OC really is.
Gaming in 1440p would be the safer bet while also letting you enjoy high definition visuals, or at least higher than Full HD. You get high frame rates all around, with plenty of games going past the 100FPS mark. The only one here that didn't manage to get past 60FPS on average is Control with only ray tracing enabled.
Given how the GIGABYTE GeForce RTX 3080 Eagle OC performed earlier, I'm sure it's not a surprise how it managed to get high average FPS on all games. I mean, come one, Rainbow Six Siege at 442FPS? Who really needs it that high? Once again, we'd like to point out that with some games, the average FPS cannot be any higher due to the CPU bottleneck in 1080p.
Thermal
Peak temperatures are only 65°C, which is pretty good given that the GIGABYTE GeForce RTX 3080 Eagle OC does need quite a bit of juice to power it up. Granted, ASUS's TUF Gaming variant can perform 3°C cooler, the difference is pretty much negligible here since 65°C is still pretty cool.
In our 30-minute Unigine Superposition stress test, the GIGABYTE GeForce RTX 3080 Eagle OC is able to maintain a good temperature of about 64 to 65°C for the most part. The cooling fans do not spin until the GPU hits 60°C, which means that it's going to be pretty quiet if you're not running anything intensive. On average, the GPU seems to be pulling about 338W of power and running at about 1823MHz.
User Experience
As some of you may know by now, the RTX 3000 series cards draw significantly more power than its predecessors. As such, it's recommended to have at least a 750W power supply to ensure that it has enough juice to power it up. You might be able to get away with a 650W power supply depending on your PC, but better safe than sorry as you wouldn't want any sudden crashes or reduction in performance. Keep in mind that uses two 8-pin connectors for power.
On the software side of things, there are two that you need to take note of. The first is RGB Fusion 2.0. This is pretty straightforward as it lets you adjust the RGB lighting on the GIGABYTE GeForce RTX 3080 Eagle OC. You have 16.7 million customizable colour choices, a variety of lighting effects, and you can synchronize it with other AORUS devices.
The other one you need to know about is more important, the AORUS Engine. It has a user-friendly interface that lets you adjust clock speeds, voltage, fan performance, and power target in real-time accordingly with what your game / software needs. It's simple enough that most consumers shouldn't have trouble with it, but make sure you understand at least the basics of what you're adjusting before you do so to avoid potential issues.
GIGABYTE GeForce RTX 3080 Eagle OC Verdict
The NVIDIA GeForce RTX 3080 just made 4K gaming more accessible for consumers. This makes the GIGABYTE GeForce RTX 3080 Eagle OC a viable choice if you want to go that route, or game at high frames on 1440p. We've seen a significant boost in performance for ray tracing and DLSS here, making it more attractive than when it was first available for its predecessors.
For the price of RM3,789, you get a powerful OC version graphics card that looks great, is sturdy, and good thermals thanks to the WINDFORCE cooling system. It's not super affordable, but when taking into account a typical RTX 3090's price and the performance difference with this, it becomes clear which one would be the more popular, logical choice.
At the end of our GIGABYTE GeForce RTX 3080 Eagle OC review, we are happy to award it with our Silver Pokdeward.
Our thanks to GIGABYTE Malaysia for sending us the GIGABYTE GeForce RTX 3080 Eagle OC for review.