Review
GIGABYTE X570 AORUS Master Review — the board that puts its pricier peers to shame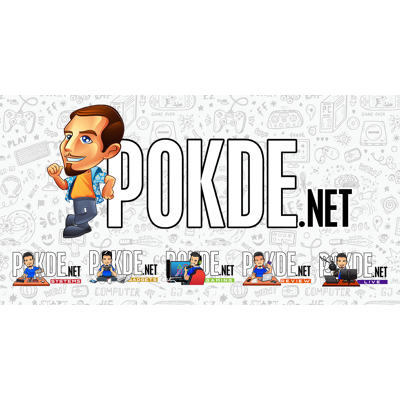 Overview
The GIGABYTE X570 AORUS Master is not the highest end AMD X570 board GIGABYTE has up their sleeve but it offers everything you want from a high-end board like dual BIOS, real 12+2 phase VRM and also a design that puts pricier boards to shame.
Positives
+ Impressive set of included accessories!
+ The most solid board design I have seen recently
+ Insanely over-the-top VRM design and VRM cooling
+ Integrated I/O shield and G-Connector makes it much easier for first time builders
+ M.2 heatsinks are easy to remove
+ Dual BIOS is cool feature to have
+ Amazing bang for buck
Negatives
- Lack of extreme overclocking features limits practicality of all that overkill hardware
- BIOS arrangement could do with some optimization
- Backplate might get in the way of large CPU cooler mounting systems
Introduction
GIGABYTE's designs for the AMD X570 platform are some of the best in terms of power delivery, with them pioneering the first 16-phase board without the use of any doublers. It's an impressive feat for their flagship motherboard, but today we will be looking at the GIGABYTE X570 AORUS Master, featuring 14-phase power, without any doublers. That's just one of the main features, with plenty more to look at on this board.
Unboxing
The GIGABYTE AORUS' signature orange is featured prominently across the packaging. It's a bit less substantial than what we have seen previously, but the less budget spent on packaging, the better, right?
On the back side are a list of highlighted features and specifications. GIGABYTE has really crammed this board full of stuff, so the back is equally busy.
While the GIGABYTE X570 AORUS Master's packaging may not have been the most elaborate we have seen, the contents are really quite impressive. You quite literally get everything but the kitchen sink in here, with GIGABYTE even throwing in thermal probes and a noise sensor for more in-depth monitoring of your system's condition. There's even a G-Connector which makes it easier to connect all the tiny switch and status LED connectors to the motherboard.
Appearance
There is a distinctly less focus on RGB effects with GIGABYTE AMD X570 motherboards. The most common area where RGB lighting is usually applied, the PCH heatsink, now has a fan, so that's somewhat understandable.
What I appreciate the most on the GIGABYTE X570 AORUS Master is the heatsink on the VRMs. Instead of being little more than fancy aluminium blocks like on most motherboards, the GIGABYTE X570 AORUS Master's VRM heatsinks offer a ton of surface area to allow for some serious heat dissipation. That's really commendable and it doesn't look half bad at all with the dark finishing.
For those of you who have accidentally ripped off your PCIe or RAM slots, the GIGABYTE X570 AORUS Master has reinforced them. I wish that GIGABYTE had made the RAM slots to have tabs only on one side of the RAM slots, just to make RAM installation a tad easier.
The I/O shield here is built onto the board, like most recent high-end motherboards. There's plenty of connectivity options, and GIGABYTE has equipped the GIGABYTE X570 AORUS Master with Intel AX200 wireless card which is why you see the two antenna connectors here too. I am quite curious why GIGABYTE decided that you need four USB 2.0 ports though, resulting in the GIGABYTE X570 AORUS Master offering fewer USB 3.0 ports than the competition.
The GIGABYTE X570 AORUS Master is one really high-end board, complete with a backplate behind the motherboard to improve the rigidity of the whole motherboard. It's quite pretty to look at, but the sad thing is that you won't get to see it much once its installed in a case or even on a bench case. It might get in the way of some CPU cooler backplates, but it is easily removable too if that's the case.
Now we did mention that GIGABYTE is focusing less on RGB this time, but it doesn't mean that they totally removed all RGB from the board. The I/O shroud and also the VRM heatsink feature some pretty fancy lighting, as does the area over the audio circuitry. Unfortunately since the latter will usually end up under a GPU, it's not exactly all that visible.
Specifications
GIGABYTE X570 AORUS Master
CPU support
AMD AM4
2nd, 3rd Generation AMD Ryzen processors (AMD Ryzen 2000 and Ryzen 3000 series)
1st, 2nd Generation AMD Ryzen Processors with Radeon Vega Graphics (AMD Ryzen 2000G and Ryzen 3000G series)
Power
1 x 24-pin ATX
2 x 8-pin EATX 12V
Infineon XDPE132G5C PWM controller (12 + 2 phase config)
12 x IR3556 50A power stage for VCore
2 x IR3556 50A power stage for VSoC
Chipset
AMD X570
Memory
4 x DDR4 DIMM, max. 128GB un-buffered memory
Multi-GPU Support
2-way NVIDIA SLI
2-way AMD CrossFireX
Expansion slots
PCIe 4.0 x16 (x16 electrically)
PCIe 4.0 x16 (x8 electrically)
PCIe 4.0 x1
PCIe 4.0 x16 (x4 electrically)
Storage
6 x SATA 6 Gb/s, supports RAID 0,1,10
3 x M.2 PCIe 4.0 x4/SATA (use of 3rd M.2 slot in PCIe mode will disable two SATA ports)
Network
Intel WiFi 6 AX200 (2×2 802.11ax, Bluetooth 5.0)
Realtek RTL8125-CG 2.5G LAN
Intel I211-AT Gigabit LAN
USB

Rear I/O:


3 x USB 3.1 (10 Gbps)
1 x USB 3.1 Type-C (10 Gbps)
3 x USB 3.0 (5 Gbps)
4 x USB 2.0


On-board headers:


1 x USB 3.1 (10 Gbps)
2 x USB 3.0 (5 Gbps) (2 ports each)
2 x USB 2.0 (2 ports each)
Audio
Realtek ALC1220-VB codec
ESS ES9118 SABRE
5 x gold-plated audio jacks (rear)
1 x front panel audio connector
Other onboard connectors
1 x CPU fan header
1 x water cooling CPU fan header
3 x system fan headers
2 x system fan/water pump headers
2 x Temperature sensor connector
1 x noise sensor header
2 x ARGB headers
2 x RGB LED headers
Overclocking features
Onboard power and reset buttons
Dual BIOS
Clear CMOS button on rear I/O
Voltage monitoring points
Included accessories
User's manual
4 x SATA 6Gb/s cable
3 x M.2 Screw Packages
1 x Driver disk
1 x AORUS stickers
1 x G-Connector
1 x Wi-Fi Antenna
1 x Extension Cable for ARGB strips
1 x ARGB LED adapter cable
1 x Noise sensor
2 x Thermistor
Form factor
ATX (12″ x 9.6″)
System
Taking a Closer Look
The VRMs
As we mentioned, one of the highlights of the GIGABYTE X570 AORUS Master are the VRMs. Interestingly the backplate serves more than just add rigidity to the board, but they also have thermal pads around the VRM area to help dissipate more heat, just in case that beautiful heatsink isn't enough (it is more than enough, BTW).
Here's a closer look at the beautiful fin arrays. There's also a heatpipe running between the two to balance out the heat output between the two fin stacks.
The VRMs which GIGABYTE used here are the IR3556 PowIRstages, each capable of handling up to 50A. Instead of running them in parallel or with doublers, GIGABYTE used the absolutely overkill Infineon XDPE132G5C controller in a 12 + 2 phase configuration. Each of the 12 phases runs asynchronously to each other for increased voltage stability, and since there are no doublers, you don't have to worry about slower transient response either.
The only board that's better than the GIGABYTE X570 AORUS Master is the GIGABYTE X570 AORUS Xtreme. The GIGABYTE X570 AORUS Master here can deliver up to 700A of current to your Ryzen 3000 processor, which is way more power than even an overclocked Ryzen 9 3950X will ever need. This VRM design is literally the second best among all the AMD X570 boards, only bested by GIGABYTE's highest end board.
The Audio
For the audio section, GIGABYTE made of the Realtek ALC1220-VB, which is probably a customized version of the Realtek ALC1220 codec. The little red blocks are WIMA capacitors, which are apparently used in high-end audio equipment.
You can also spot the ESS ES9118 SABRE DAC near the WIMA capacitors. The ESS ES9118 SABRE is a 32-bit DAC with an integrated headphone amplifier, although GIGABYTE never mentioned the latter feature, instead just calling it a DAC.
The Storage
For the media hoarders out there, the GIGABYTE X570 AORUS Master offers a total of six SATA III (6 Gbps) ports, and three M.2 slots. It is worth noting that if the third M.2 slot is used with a PCIe SSD, the last two SATA slots will be disabled. It will probably be of little concern except for those who really need a ton of storage. However for those people, it would probably be better to set up a NAS system if they haven't gotten one already.
User Experience
Installation
With the GIGABYTE X570 AORUS Master being an ATX board, case compatibility is a non-issue. The only issue that might happen is if you have a wide CPU cooler backplate you might run into issues with the GIGABYTE X570 AORUS Master's backplate. It's easily removable though but if you are building with this board, it is best to check for that before putting the board into a case. Well, at least with the integrated I/O shield, you have one less thing to worry about when building with the GIGABYTE X570 AORUS Master.
The GIGABYTE X570 AORUS Master is well designed for any M.2 SSD, with or without heatsinks. The pre-installed M.2 SSD heatspreaders are attached to the board with only a single screw and a tab which slots into the M.2 connector bracket, which I must admit is a much better design than the last AMD X570 board I reviewed.
I also like that this case has two USB 3.0 headers, great for even high-end cases. For those who really hate dealing with the tiny case headers, the G-Connector will be a much added convenience.
BIOS
The BIOS is pretty complete with all the features you might need to get the most out of your AMD Ryzen 3000 processors. The arrangement of the features also left a bit to be desired, especially the Infinity Fabric Clock or FCLK setting which is hidden away in the AMD Overclocking options in the Settings tab instead of the Tweaker tab where all the other overclocking options are located.
The Dual BIOS feature on the GIGABYTE X570 AORUS Master, and you can even toggle the secondary BIOS on or off. The BIOS Q-Flash Plus feature will also come in handy in the event that you get the board with an unsupported CPU and need to update the BIOS before it will start. That's more of a future-proofing feature than one you need now though.
Overclocking
Out of the box, the Ryzen 7 3700X will run at up to 4.375 GHz when only a single core is loaded, with the CPU dropping down to 4.167 GHz when all cores are loaded. The voltages applied automatically are also pretty high, with up to 1.45V pumped into the Ryzen 7 3700X, although it is apparently quite safe.
With manual overclocking I managed to bring the CPU to 4.3 GHz with 1.38V. Loadline calibration was set to Medium as well, to keep the voltages stable, as the system proved unstable without it enabled.
The GIGABYTE X570 AORUS Master is well equipped for overclocking, with the dual BIOS switch allowing you to quickly switch to a BIOS which works, or even force the GIGABYTE X570 AORUS Master to select either of the BIOSes, and a Q-Code LED display that helps you identify issues with your system. In addition to the Q-Code LED, there are also four debug LEDs near the PCH to quickly locate the problematic component causing your boot issues.
Speaking of issues, if you have messed up both the BIOSes, the only way to change settings in either of the BIOSes is by clearing the CMOS, either via the button on the back or the jumper on the board. A more elegant way to access the BIOS after messing up should have been made available. Given the importance of RAM settings on the AMD Ryzen platform, the chances that a novice overclocker such as yours truly actually trying RAM timings that won't boot is too damn high.
Software
Here we see GIGABYTE apply even more of their signature orange. Most of their software suite is focused around optimizing the performance of the hardware and cooling, which is good for the enthusiasts out there.
Performance
When it comes to performance, the VRMs barely break a sweat even when handling the Ryzen 7 3700X overclocked to 4.3 GHz under load in Realbench for an hour. It ran cool at around 37°C, and unlike the designs which sport a hunk of aluminium on their VRMs which saw their thermals slowly creep up, the temperatures stayed constant throughout the test.
The M.2 SSD heatsinks aren't up to snuff though, as a PCIe 4 SSD quickly crept up to above 62°C when running CrystalDiskMark. Good thing that they are easily removable so you can keep using the pre-installed heatsinks on your PCIe 4 SSDs.
Conclusion
The GIGABYTE X570 AORUS Master is one awesome board, but the BIOS arrangement definitely needs some work. There's also no LN2 mode or slow boot toggles to make it better suited for LN2 overclocking, although I am pretty sure pros won't have an issue working around these teeny shortcomings. Given the impressive VRMs, there's no way to push it to its limits aside from extreme overclocking, but the board just doesn't seem designed for that.
Priced at RM1589, the GIGABYTE X570 AORUS Master is perhaps the best bang-for-buck AMD X570 board out there. It's not cheap, but the feature set on the GIGABYTE X570 AORUS Master really justifies the price. Now if only those USB 2.0 ports were USB 3.0 ports…
Our thanks to GIGABYTE Malaysia for providing the GIGABYTE X570 AORUS Master for our review purposes.