Review
Haylou Solar Review — an overglorified fitness band?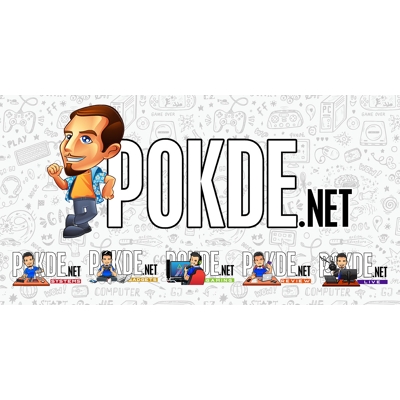 Overview
The Haylou Solar is an interesting "smartwatch" that isn't all that smart, but it is surely affordable. After taking a closer look, it is little more than a fitness band with a smartwatch's design, but is it worth your money? Well, I do think it is.
RM161 (varies depending on stores)
Positives
+ Conventional design is a nice change from the sporty fitness band designs
+ Solid build inspires confidence in its durability
+ Seamless pairing
+ Packed with all the fitness-oriented features you would expect
+ Nice built-in watch faces
+ Good battery life
+ Really affordable
Negatives
- LCD display doesn't fare well under direct sunlight
- No built-in GPS
- Limited customizability
- Ugly font for notifications
- A charging dock would have been nice
One of the most interesting wearables to me in recent times is the Haylou Solar, simply because it offers a smartwatch-like look without breaking the bank. So, exactly how affordable was it? Well, during the 7.7 sale recently, my better half managed to snag one for RM105.50, inclusive of shipping. That's more affordable than most fitness bands out there, which makes it all the more tempting.
It sports a round watch face instead of the elongated ones found on your typical fitness bands, and that was pretty much all it took to entice me. I have used my fair share of fitness bands from HONOR and Xiaomi, so I do think it was time for me to take a step up. Or is it really a step up?
What's in the box?
The unit I got was the "Global Version" of the Haylou Solar, and it seems to live up to its claims with English text all over the packaging. It definitely beats getting a China unit which will force you to whip out the Google Translate app to make out whatever it is trying to convey.
There isn't much in the box. You get the Haylou Solar with a proprietary charging cable and a user manual. Not going to read that. Anyway, the watch isn't on in this shot. There's a protective sticker on it to prevent it from getting scratched in transit.
Appearance
Right off the bat, you will realize that the LCD screen pales in comparison to good fitness bands with OLED displays like the Mi Band 4 or HONOR Band 5. But that's probably the price you have to pay for this much more viewing area while also paying less. Speaking of paying less, the watch case is actually made of metal, giving it a look and feel that's comparable to much pricier options.
The cover glass is just ever so slightly inset into the frame, affording it some slight protection. Aside from the touch screen, you also get a single button to navigate the Haylou Solar's menus.
On the underside lies the optical heart rate sensor. Design wise, it is not really outstanding in any way, but hey, it stands out in terms of its price, so I guess that's more than what many of the other generic-looking smartwatches in the market can say?
The Haylou Solar uses a standard 22mm resin strap, which is easily interchangeable. Haylou even designed the strap with a quick-release pin to make it easier for you to swap out the strap if you feel the need to customize it with one that better suits your outfit.
Haylou Solar Specifications
Display
1.28″ 240px TFT LCD
Full-color display
Capacitive touch
Water resistance
IP68
Features
24/7 heart rate tracking
Step counter
Sleep monitoring
Notifications
Idle alerts
12 workout tracking modes
Sensors
PPG cardiotachometer
Infrared wear sensor
Accelerometer
Gyroscope
Battery
340 mAh Li-Po battery
USB charging via magnetic dock
Weight
54 g
User Experience
Pairing
The pairing process is extremely painless, as all you need to do is scan the QR code, download the app and pair the Haylou Solar with your smartphone. The website even gives you options to download the Haylou Fit app from various sources. Of course on the Mi 9 with easy access to the Google apps you use most, I chose to download it from the Play Store.
After the pairing process, you will be guided along the setup guide as you key in your personal details to allow it to provide more accurate data. Once you are done with that, you will be presented with the rest of the Haylou Fit app.
Fitness features
Now let's take a closer look at the fitness features. There's continuous heart rate monitoring, so they got the basics down pat. The numbers aren't that far off from the ones I get with all the other fitness bands I have tested, so I would say that it works just as expected. The 24-hour monitoring takes measurements every 10 minutes and charts a nice graph that can be retrieved in the app.
Sleep monitoring is as good as you might expect. It accurately detected when I fell asleep and also when I woke up, probably by combining data from the motion sensors as well as the heart rate sensors. It is on the larger side of things, which might make some feel uncomfortable to sleep with it. It is definitely a lot more noticeable on my wrist than my Mi Band 4, but the Haylou Solar was still significantly thinner than the true smartwatches like the HONOR MagicWatch 2 which was nigh impossible to wear, especially if you like to prop up your pillow with your left hand under it. Yes, I am specific like that. Don't judge me.
A portion that I tested less was the step counting. It appears to work as expected, with me clocking very low numbers as I am generally confined to my office nowadays. The numbers I am looking at on the Haylou Solar are quite similar to what I have seen in the past. Looking at the step count in real time also reflects a relatively accurate measurement of the few steps I make in a day. It's not the number of steps that you make, but the significance of the steps you make. Neil Armstrong will agree.
For those who are more fitness-inclined, it includes tracking for twelve sports activities, including rowing and biking. There's no swimming though, which might be a bummer for those who are into water sports. The Haylou Solar is IP68-rated, so you can take it for a dip if you want, although you won't be able to track your swimming activity. If you want your Haylou Solar to track your jogging route, you will need to use your smartphone's GPS though, as it doesn't feature built-in GPS functionalities.
What else?
There are also a few options aside from the regular tracking and monitoring you get with most recent fitness bands. There's a breathing guide to help you slowly breathe in and out, timer and stopwatch features as well as music controls. These features bring it slightly closer to a smartwatch, although it still is far from one. The music controls are really rudimentary with just a play/pause button as well as forward and back buttons. It doesn't even pull the title of the song that's playing! There are weather forecasts too, pulled from your device so you can quickly decide whether you should bring an umbrella. Don't trust it though. Always bring one.
Notifications look rather ugly, with a font that looks distinctly Chinese. It also peculiarly decides to pull Facebook Messenger's persistent notifications, so I get random notifications telling me I have chat heads active. The number of apps that are officially supported by the Haylou Solar with the appropriate icons are also quite limited, although that was the case for the Mi Band 4 as well before they update the firmware several times to add more icons, among other things. I am pretty confident we will be seeing more added down the line.
I must say that the Haylou Fit app is definitely a lot less feature-packed than Xiaomi's Mi Fit app. There's no method to customize the watch face from the app, which is a major bummer since that kinda rules out any way to push custom watch faces into the Haylou Solar via third-party apps, a feature which I truly enjoy on my Mi Band 4. For now, there are only five watch faces to choose from on the Haylou Solar, which is quite limited, to say the least. On the bright side, the watch faces aren't bad looking at all.
Battery
While Haylou claims about 15 days of battery life, I managed to squeeze out 8 days before it hit 20%, which I assume will provide an additional two days or so. I use it with all-day heart rate monitoring along with push notifications, which presumably consumes quite a bit of battery. Recharging it is a relatively pain-free process, although I do wish that Haylou could have plumped up for a full-sized dock instead of this tiny little connector that attaches via magnets. It works, but a dock would have been even more convenient.
Conclusion
If you plan on customizing the watch face on your Haylou Solar, well, you will be quite sorely disappointed. The Mi Bands do benefit from better third-party support, which enable a literal ton of options. With Haylou being a relatively unproven company, I do not know what to expect from them. I do hope that we will get to see more watch faces, not because the ones on offer right now are ugly, but because I do think that the large display can really benefit from some creativity. Well, we will have to see.
For now, you will be paying approximately RM130 (or RM105, in my case) for a fitness band with a large watch face, which I don't find to be a bad deal at all. The watch face is easily viewed without even paying attention to it. The more conventional round watch case also looks more professional than your average fitness band. Larger fonts and a more conventional design might sit better with our parents' generation too, making them more open to wear something to monitor their heart rate throughout the day. It's not as customizable, but I think the Haylou Solar has the value proposition in its favor over some of the recently released fitness bands, and in this segment, I think that's what truly matters in the end.
My eternal gratitude to my better half for getting me the Haylou Solar used in this review.