Review
HP GK320 Review — Fair Price, Fair Clicks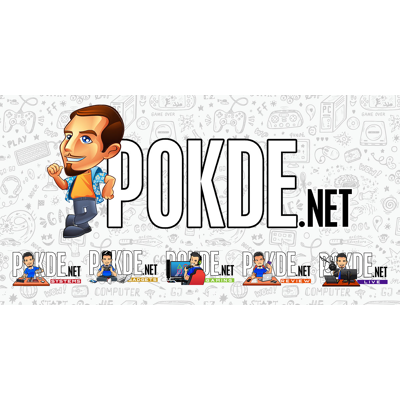 Overview
When it comes to mechanical keyboards, you would expect them to be priced quite highly. Well that's not the case with the HP GK320.
Positives
+ Glossy caps offers a nice look
+ Pretty affordable for a mechanical keyboard
+ Quite a number of lighting presets
Negatives
- Cable isn't detachable nor is it braided
- No software to customize lighting
- Design is pretty basic
If you've been on the lookout for a clicky mechanical keyboard but don't plan on spending too much, we might just have one that could suit your needs. We are going to take a look at one of HP's gaming keyboards in this HP GK320 review. Let's see if it's any good.
Unboxing
The keyboard comes in a simplistic white packaging, showcasing several of its features on the outside, nothing too fancy.
Open up the box and you are expected to find the following items inside:
The keyboard itself (USB cable not detachable)
Keycap puller
Documentation
Appearance
As you can see, the HP GK320 keyboard comes in a full-sized layout with a number pad. It's pretty straightforward and doesn't offer any knobs or volume dials on the front. There's also no wrist rest, in case you were wondering.
Underneath, you can see that it has rubber grips at the bottom, which offers some traction so its stays put on the surface it's placed on, and feet, to give it a little bit of a tilt.
HP GK320 Specifications
| | |
| --- | --- |
| Body Material: | Aluminium plate, plastic case |
| Keycap: | Double Shot ABS keycaps |
| USB report rate: | 1000Hz |
| Switch Type: | Blue mechanical |
| KRO: | NKRO |
| Anti-ghosting: | Yes |
| Microprocessor: | N/A |
| Cable: | 1.8m rubber cable, non-detachable, microUSB |
| Included Accessories: | Keycap puller |
User Experience
One of the first things that I noticed about the HP GK320 mechanical keyboard is the glossy surface on the sides of its keycaps, which I find to be a nice touch.
Right out of the box, you can simply plug in the keyboard and use it on your PC. There are quite a number of lighting presets that you can choose from (a total of 9), with the photo above showing off the default lighting preset.
It would've been nice if it came with a software so that you can customize the lighting even further but sadly, it doesn't offer that. Another thing that I would've liked for the keyboard to have is a braided cable. It's more aesthetically-pleasing and tends to last longer compared to the standard rubber type.
If you're worried about the key-rollover or ghosting on the keyboard, the keyboard managed to detect up to 12 buttons that I held down with one hand simultaneously. It should be enough for most people, especially since we only have 10 fingers, but I've personally seen keyboards that can detect more.
We pulled out the caps and found out that it uses 'K Red' switches, which we aren't aware of. It could possibly be switches made from China, and as you can see, they are blue switches.
Personally I am not a fan of blue switches but if you happen to like them, they feel just as you'd expect them to. Keys are clicky with a noticeable tactile bump. They're quite loud, so you might need to look for other options if you need something that's more quiet.
One of the reasons why I don't prefer blue switches is the delay and amount of force that you need to put. If speed is needed, like in rhythm / music games, you'll be at an disadvantage compared to other mechanical switches. However, if you're just playing something casual, this shouldn't be an issue at all.
Conclusion
No, the HP GK320 gaming keyboard isn't flashy and probably doesn't have a lot of features to offer. Despite that however, considering that it's only RM109, that's actually a bargain for a mechanical keyboard. Depending on the switches, you'd normally find these priced from at least RM150.
If you're looking for something that's simple and you like clicky keyboards, this would be a decent option for you to choose. For that, I give the HP GK320 our Bronze Pokdeward.
Our thanks to Inter-Asia for providing us with the HP GK320 gaming keyboard that was used in this review.