Review
HUAWEI P30 Review — win some, lose some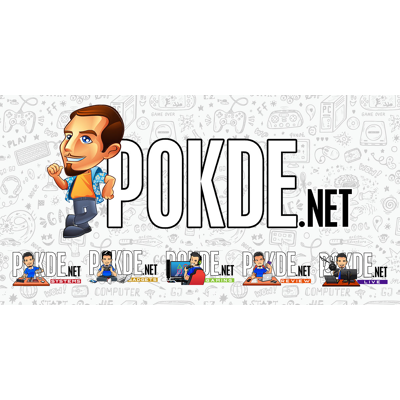 Overview
The HUAWEI P30 costs a bit less than the HUAWEI P30 Pro but offers the same 40MP HUAWEI SuperSpectrum sensor, the same Kirin 980 chipset and the same 8GB RAM. What did HUAWEI drop from the HUAWEI P30 to allow them to offer it for less money, and do we mind not having those additional features?
Positives
+ Stunning design
+ Solid feel in hand
+ Amazing battery life
+ Under-display fingerprint scanner is one of the fastest I have used
+ Good camera results
+ Still has 3.5mm jack!
Negatives
- Kirin 980 could do with a bit more grunt
- Screen colors needs some adjustment
- IP53 water resistance is kinda meh
Introduction
HUAWEI's latest HUAWEI P30 series focuses on the camera, with the HUAWEI P30 Pro being the most advanced camera phone right now. We aren't looking at the HUAWEI P30 Pro though, but instead, its lesser brethren, the HUAWEI P30. It share quite a lot of the same technology with the HUAWEI P30 Pro, but it is just so slightly different and also quite a lot more affordable. How does it stand up against the competition, and of course, its own sibling?
Unboxing
The packaging of the HUAWEI P30 is pretty standard. It comes in white though, unlike the HUAWEI Mate 20 series which had black boxes.
Inside lies the usual suspects. A soft TPU case, some knock-off EarPods and also the 22.5W HUAWEI SuperCharge power adapter and USB-C cable. Our review sample does not come with documentation but rest assured that the retail units will.
Appearance
The HUAWEI P30's front is pretty standard. The screen is flat on the HUAWEI P30, unlike its pricier sibling which will tout a curved display. I like that HUAWEI kept the bezels very minimal on all sides, with a tiny water drop notch which is just out of the way most of the time, unlike the HUAWEI Mate 20 Pro's massive one.
The back is where it gets quite interesting. We received the Breathing Crystal color option, and while it looks somewhat meh with a blue-white gradient under direct light, it becomes a whole different animal when light strikes it at just the right angle…
It shifts to a pinkish hue when light hits the back at an obtuse angle. This is really one of the most interesting colors for the HUAWEI P30, and it is the first time I have seen a phone that can shift colors this drastically. Honestly, I am quite smitten by it. Not so beautiful is the huge camera hump though as it props the device up a bit if you use it without a case, exposing it to scratches.
On the right side is where you will find all the physical buttons. HUAWEI in all their focus on AI does not throw in an AI Assistant button like Samsung and Xiaomi. You can see that the power button has a little red recess, which will definitely help you find the power button more easily. I wish HUAWEI stuck to the textured power buttons they used in their old flagships though. Those felt great. Over on the left you will have nothing other than the SIM tray.
Meanwhile over on the bottom HUAWEI crammed all the physical I/O that the HUAWEI P30 has. Unlike the Pro variant, the HUAWEI P30 still offers a 3.5mm jack. HUAWEI did a pretty cool design choice to just shave off the curve from the top and bottom edges. While flat sides may seem like a tiny change, it suffices in giving the HUAWEI P30 a differentiating factor from the barrage of devices in the market with increasingly similar designs.
As a whole, the HUAWEI P30 looks quite amazing. I love the back which essentially can be seen as four-colored and the tiny touches that HUAWEI did to the frame to help the HUAWEI P30 stand out a little. I am very pleased with the design.
Specifications
CPU/Chipset:
Kirin 980 (2 x Cortex-A76 @ 2.6 GHz + 2 x Cortex-A76 @ 1.92 GHz + 4 x Cortex-A55 @ 1.8 GHz)
GPU:
Mali-G76MP10 @ 720 MHz
RAM:
8GB LPDDR4x 2133 MHz dual channel
Display:
6.1″ FHD+ (2340 x 1080) OLED display, 100% DCI-P3
Storage:
128GB UFS 2.1 (expandable via NM cards)
Camera:
Main Camera(s)
40MP f/1.8 + 8MP f/2.4 3x telephoto + 16MP f/2.2 ultra wide-angle
Night Mode, Pro mode, Portrait Mode, 4K30 video, 720p960 slow mo, 5x Hybrid Zoom, AI HDR+ AI Beauty, face recognition, 2.5cm super macro, AIS (OIS on telephoto camera)
Front Camera
32MP f/2.0
AI Beauty, Aperture mode, Night Mode, 1080p30 video
OS:
EMUI 9.1 based on Android 9 Pie
Connectivity:
LTE Band 1/2/3/4/5/6/7/8/12/17/18/19/20/26/28/32/34/38/39/40
Dual-band GPS – L1 + L5
Wi-Fi 802.11 a/b/g/n/ac Wave 2 (2.4 GHz, 5 GHz)
Bluetooth 5.0
Type-C USB 3.0
NFC
SIM:
Dual SIM (hybrid with NM card)
Battery:
3650 mAh (non-removable)
25W Quick Charge
Dimensions:
149.1 x 71.36 x 7.57 mm
Weight:
165 g
The HUAWEI P30 also comes with IP53 water and dust resistance, which is more akin to splash resistance than true liquid protection. If you are planning on dunking the phone, don't.
Performance
While the HUAWEI P30 shares the same Kirin 980 chipset, it seems like HUAWEI has tuned up the chipset a tad.
The HUAWEI P30 out outperforms the older Kirin 980-powered devices by a fair margin, although it still lags behind the Snapdragon 845-powered devices.
Geekbench is where we see the Kirin 980 shine with the higher performance CPU cluster.
GPU performance isn't the HUAWEI P30's strong suit, but it does enjoy a decent boost in the Sling Shot benchmark runs over its previous generations.
Once again we see the HUAWEI P30 offer a higher score than the older devices featuring the Kirin 980.
Interestingly, the HUAWEI P30 stands out as the most enduring of the recent flagships, despite having a smaller battery than most of the devices here. It does tout one of the smallest screens too, so maybe that may have been a contributing factor. I am quite curious though as to how did the HUAWEI P30 even the HUAWEI Mate 20 X and its 5000 mAh battery with the same chipset.
Battery life in my daily usage also proved stellar with nearly 7 hours away from the plug over 2 days before it hit 15%. All it took was 30 minutes to regain a good 54% in the tank. The HUAWEI P30 really impresses despite its 3650 mAh battery, so you can just imagine how much longer the HUAWEI P30 Pro can last with its larger 4200 mAh power pack.
User Experience
The HUAWEI P30 skips the curvaceous back of the HUAWEI P30 Pro, instead going for a flatter design. It does have the advantage of being easier to hold, as well as lending it a more solid feel. The smaller OLED display also helps with maneuverability, as it is just the right size to fit into my hands. The resolution here is just FHD+, but it looks sharp enough for all purposes unless you are squinting at the screen up close. The colors on the other hand, seems a bit off. It looks okay in the default Vivid mode, but the "Normal" mode is way too warm and colors are also way too dull to even be "Normal".
If you like to enjoy videos with the loudspeakers, you might be quite disappointed to find that the HUAWEI P30 does not use the speaker at the top as a secondary loudspeaker. Tunes will only be pumped out of the bottom, and while it is loud and clear enough for all purposes, just why don't we get a second loudspeaker at the top remains a mystery that only HUAWEI can explain.
While the display itself isn't the best I have seen in recent times, the optical under-display fingerprint scanner is also a bit better than the Xiaomi Mi 9's which I have just recently reviewed. It's faster and seemingly more accurate with less failed attempts. It now uses a white light instead of the yellow illumination used by the previous generation of the technology, so that could probably be a contributing factor too.
Now once you get to the UI, you will probably lament on how dated it looks. EMUI 9.1 looks exactly the same as EMUI 9, and if we were to go further back, it looks pretty similar to EMUI 5 as well. That's about 5 years old by now, and no, the overall design of EMUI did not age well. it is as feature packed as they come though, even with Google's Digital balance making the cut while many OEMs just decide to forget about it.
Moving on, the camera software is similarly outdated on the outside, but under the hood are some pretty cool tricks. The AI is now even smarter, with the ability to detect more scenes and intelligently adjust the settings to help you get a better shot.
The HUAWEI P30's Leica Triple Camera sees a minor upgrade from the HUAWEI Mate 20 series, with the 40MP sensor upgraded with a new one featuring RYYB color filter. It's still pretty similar to the HUAWEI Mate 20 Pro/Mate 20 X's trio of cameras, except for the upgraded HUAWEI SuperSpectrum sensor and a lower resolution ultra-wide camera.
The HUAWEI P30's cameras are just next-level. Colors are amazing although the amount of details did left me wanting a bit more. Still, for social media and general purposes, there's plenty of fine details to go around. And they have even worked on their HUAWEI AI Stabilization (AIS) to enable stable handheld shots of up to 8 seconds. What I didn't really like about that is that the Night mode triggered by the Master AI will decide by itself how much time does it need to take the shot, without warning you. So you  might all of a sudden have to stand in an uncomfortable spot for 8 seconds just to get a shot. Overall I am very pleased at the image quality of the HUAWEI P30. AI HDR+ definitely needs an update though, as it yields very unnatural looking portraits. You can check out the full-sized images on Flickr.
Conclusion
The HUAWEI P30 is pretty reasonably priced at RM2699. I like the design. It feels great in my hands, and looks great on my desk. It does help that the whole device is as snappy as you would expect a flagship to be, even though it brings less firepower to the table than the two other flagship chipsets in the market. And oh, it has a 3.5mm jack unlike most of the recent flagships. It may even seem like a great alternative to the pricier HUAWEI P30 Pro if you can forgo the wireless charging, IP68 dust and water resistance, curvy design and 5x optical zoom. The HUAWEI P30 will come with a free wireless charging case though, so as long as you don't mind using that, you aren't losing out on that either.
The only bummer is that you can get a faster chipset and a similar camera performance (sans the zooming) for less money. Or similar camera performance, and the same chipset. It would be interesting to see how the HONOR 20 series will stack up against the HUAWEI P30 series too. As it is, the HUAWEI P30 is a great phone, but then again it doesn't really particularly stand out in a market which is saturated with other great phones. But then again, it offers almost everything you need from a smartphone, but in a beautiful package, and one which takes photos that can quite literally blow your mind. And if you can overlook several bells and whistles, even blow away its more premium twin, the HUAWEI P30 Pro.
Our thanks to HUAWEI Malaysia for providing us the HUAWEI P30 for review purposes.
---
[UPDATE]: HUAWEI will still continue supporting all existing HUAWEI and HONOR smartphones!