Review
HUAWEI P40 Pro Review — well polished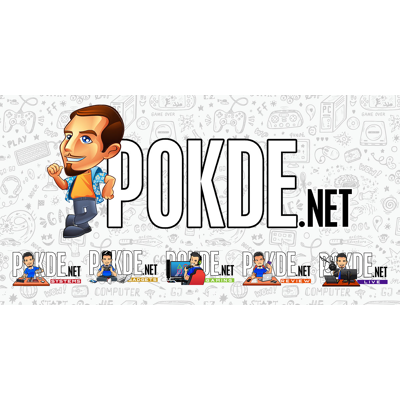 Overview
HUAWEI put a lot of effort in the hardware of the HUAWEI P40 Pro, not just to boast of bigger numbers, but to actually deliver a good experience. The software features baked into it like MeeTime and HUAWEI Share also helps it stand out a bit more among all the flagships today. And the 5G connectivity? Perhaps that's just the icing on top.
Positives
+ Quad-Curve Overflow Display feels great to swipe on
+ Silver Frost finish looks amazing
+ 5G ready
+ Good performance
+ Excellent battery life at 60 Hz
+ IR face unlock is a great convenience
+ EMUI 10.1 is feature-packed
+ Main and ultra-wide camera performs admirably in most situations
Negatives
- Punch hole is larger than most of the competition
- GPU performance is relatively lackluster
- Telephoto camera is held back by the software
The HUAWEI P-series has always focused on bringing HUAWEI's latest photography innovations to consumers, while the HUAWEI Mate series brings out their latest processors and other features. This year's HUAWEI P40 Pro is no different, with a unique RYYB periscope zoom, adding on to last year's HUAWEI P30 Pro which came with a periscope zoom too, but had a regular RGGB sensor behind it. The ultra-wide angle camera is also new, adopting the 40MP sensor found in the HUAWEI Mate 30 Pro. But aside from the camera, it offers the latest Kirin 990 5G chipset and a fancy new Quad-Curve Overflow Display. But enough about the specs, let's check out the HUAWEI P40 Pro.
What's in the Box?
Here's an unboxing video that we did for the HUAWEI P40 Pro, but you can read on too to have a closer look at the stuff in the box.
As with most recent HUAWEI smartphones, the packaging places an emphasis on the inclusion of the HUAWEI AppGallery. The Leica logo is now placed directly under the HUAWEI P40 Pro name, probably to highlight the Leica collaboration in this device.
In the box are the usual suspects, with the exception of a USB-C to 3.5mm adapter. Truth be told, I would rather HUAWEI give us the adapter rather than a pair of earphones, as I believe anyone who can afford the HUAWEI P40 Pro would already own a much better pair of wired earphones than the ones they included with the HUAWEI P40 Pro. The charger here supports HUAWEI's top-of-the-line 40W HUAWEI SuperCharge standard, so you don't have to spend extra money just to get a fast charger.
Appearance
The front is mainly dominated by the display, and HUAWEI has finally moved on from notches to adopt a punch hole design. The glass panel is also gently curved on all edges, with the top and bottom featuring much milder curvatures, and the long sides of the display featuring a more obvious curvature and flows down into the metal sides.
HUAWEI went with a much milder curvature than they offered in the HUAWEI Mate 30 Pro though, and for good reason too. With this design, they managed to cram in a power button and volume rocker on the HUAWEI P40 Pro, unlike the Mate 30 Pro which featured virtual volume buttons instead. The frame is quite slim, and to support the quad-curved glass, the frame adopts a pretty unique design too.
The four corners rise up to meet the flat surface of the display before gently sloping down to meet the ends of the curved glass. It's honestly an interesting design, and reminds me a bit of third-party smartphone cases. Whether this will improve durability when the HUAWEI P40 Pro is dropped on its corners remains to be seen, but I am pretty sure there will be some performing drop tests on this device soon enough. And oh, there's an IR blaster up here too.
The back also features some beautiful curved glass finished in Silver Frost. There's some 3D effect to the rear glass, making the reflection look deeper around the bottom of the device and shallower around the top. I do like matte glass backs, as they are a bit easier to maintain without having to reach for a microfiber cloth every time I laid my fingers on it. As you can see, the main highlight is the camera, and they crammed a total of four lenses in there, including a 3D ToF sensor.
On the bottom of the device is the USB-C port, which also supports USB 3.0 speeds. There's no headphone jack here, as usual for all of HUAWEI's "Pro" devices. But then again, all the HUAWEI P40 devices lack the venerable connector, so you aren't losing out on anything by opting for the HUAWEI P40 Pro. The SIM tray is also here on the bottom.
HUAWEI P40 Pro Specifications
CPU:
Kirin 990 5G (2 x Cortex-A76 @ 2.86 GHz + 2 x Cortex-A76 @ 2.36 GHz + 4 x Cortex-A55 @ 1.95 GHz), 7nm+ EUV
GPU:
Mali-G76MP16 @ 700 MHz
RAM:
8GB LPDDR4x
Display:
6.58″ 1200p (2640 x 1200), OLED, 90 Hz refresh rate
Storage:
256GB UFS 3.0 (expandable via NM card)
Camera:
Main Camera(s)
50MP f/1.9 (27mm), 1/1.28″ UltraVision RYYB sensor, OIS
40MP f/1.8 ultra-wide (18mm), 1/1.54″ RGGB sensor
12MP f/3.4 R 5x telephoto (125mm), RYYB sensor, OIS
Depth Sensing 3D ToF camera
Master AI, Super Night Mode, AI Golden Snap, AI AWB, AI Portrait, XD Fusion Engine, 4K60 video, 7680 fps slow-mo
Front Camera
32MP f/2.2 (autofocus) + Depth Camera
AI Beauty, AI Portrait, Night Mode, 4K60 video
OS:
EMUI 10.1 based on Android 10
Connectivity:
5G NR Band n1 / n3 / n7 / n28 / n38 / n41 / n77 / n78 / n79
LTE Band 1 / 2 / 3 / 4 / 5 / 6 / 7 / 8 / 9 / 12 / 17 / 18 / 19 / 20 / 26 / 28 / 32 / 34 / 38 / 39 / 40 / 41
Wi-Fi 802.11 a/b/g/n/ac/ax (2.4 GHz, 5 GHz), up to 2.4 Gbps
Bluetooth 5.1
NFC
Dual-band GPS
USB 3.0 over USB-C
SIM:
Dual SIM (hybrid dual SIM)
Battery:
Li-Po 4200 mAh (non-removable)
40W HUAWEI SuperCharge
27W HUAWEI Wireless SuperCharge
Reverse Wireless Charging
Dimensions:
158.2 x 72.6 x 8.95 mm
Weight:
209 g
Ingress protection:
IP68 (water resistant up to 1.5m for 30 minutes)
Performance
In terms of performance, the Kirin 990 5G should outperform the Kirin 990 in CPU-related tasks. It features a faster set of cores and an additional NPU core (which we aren't testing), in addition to the Balong 5G modem. So let's see how does it fare in our benchmark suite.
The HUAWEI P40 Pro absolutely dominates in Antutu v8, with the device scoring quite a fair bit better than the HUAWEI Mate 30 Pro. It's not going to beat any of the upcoming Snapdragon 865 smartphones though, which might be a bummer for the enthusiasts.
CPU performance is similar in the single-core runs, which is to be expected considering that both variants of the Kirin 990 5G sport similar clocks for their two fastest cores. But when it comes to multi-core, the HUAWEI P40 Pro pulls ahead with its faster "middle" A76 cores and "efficient" A55 cores.
Meanwhile the HUAWEI P40 Pro still posts rather lackluster , with the Snapdragon 855 still being the faster chip in 3DMark. But then again any recent flagship chipset should be able to handle all the top mobile games without breaking a sweat anyway, so the higher scores are more for bragging rights than anything.
In PCMark it comes up on top, indicating great performance in productivity-related workloads and day-to-day user experience.
Battery life is also pretty good, but as you can see the 90 Hz mode places quite a big toll on the battery life. When the playing field is evened out with the HUAWEI P40 Pro set to 60 Hz too, it actually outlasted the HUAWEI Mate 30 Pro and its larger battery. I guess the faster "efficient" cores let them handle more work without firing up the fastest cores?
Battery life in real world usage is decent enough, although using the camera extensively does hit the battery hard. With that said, I still managed more than 1.5 days away from the plug with nearly five hours of SOT in between. Plugging in the HUAWEI P40 Pro to the charger yielded 70% in 30 minutes, which is an excellent result.
User Experience
The main highlight of the HUAWEI P40 Pro's design is probably its sleek Quad-Curve Overflow Display. While the display isn't as ridiculously curvy as the Mate 30 Pro or some of the other "waterfall" displays, it definitely improves the user experience.
As you might have realized with all recent devices, swipe gestures replaced traditional navigation keys. That's where the curvature comes in handy, as swiping over a curved glass surface is a lot more comfortable than a flat surface's edges, as you might imagine. The 90 Hz refresh rate also makes the entire experience of swiping around much better. And then the OLED display ensures that the response times are excellent too, so you won't be seeing ghosting, unlike on some of the 90 Hz LCDs in recent mid-range devices. Colors are pretty much as good as you would expect from a flagship OLED display. It seems to be a tad dimmer than some of the recent flagships though, including the HUAWEI Mate 30 Pro, but it is still a lot brighter than just about any LCD display we have seen thus far.
The cutout for the selfie camera is a little huge, and it takes up some precious space in what should be the notification shade area. To be entirely honest, I do not mind if it was just put in a notch like the HUAWEI Mate 30 Pro, as having a large pill-shaped hole in one corner doesn't exactly make things better. Now you would probably be wondering why in the world HUAWEI had to make such a huge hole. The reason is because HUAWEI crammed in an infrared face unlock system that works in tandem with the depth sensor to let you unlock the device with your face even in pitch black conditions. The selfie camera is also pretty impressive, with it being one of the few selfie cameras in the whole industry with autofocus, aside from Samsung's offerings. So yeah, while it's big, there is a lot crammed in there.
Sound on the HUAWEI P40 Pro is a slightly more complicated scenario. As HUAWEI went with their speaker-under-screen design once again for the HUAWEI P40 Pro, you don't get to enjoy stereo audio from the loudspeakers, which is a bummer when almost every major smartphone maker is pushing for stereo loudspeakers. With that said, the audio quality is decent enough, but it definitely needs an injection of bass. While I have seen some complaints about the call quality suffering because of the acoustic display but I have received multiple calls without issue. The UI does guide you on where to place your ear for maximum clarity during a call, and probably that helps a bit in my case.
Moving on, we get EMUI 10.1 on the HUAWEI P40 Pro. If you have seen our review of the HUAWEI Mate 30 series, the UI hasn't changed much here. In fact, I am unable to spot a single difference, except for maybe the customizable AOD and HUAWEI MeeTime. HUAWEI MeeTime lets you make video calls with better clarity than your regular solutions, and is currently available in the new HUAWEI smartphones and tablets like the HUAWEI MatePad Pro. Unfortunately it appears to be a HUAWEI-exclusive feature for now, so you would have to make sure your contacts have HUAWEI devices to try it out. If you need more apps, you can rely on the HUAWEI AppGallery and other third-party app stores to get your fix.
The Ultimate Camera Smartphone?
I am quite thankful that HUAWEI decided to send me the HUAWEI P40 Pro, instead of any other member of the HUAWEI P40 family. The HUAWEI P40 Pro differs from the rest of the HUAWEI P40 series with a RYYB sensor in the zoom camera, which should promise better performance than the periscopic zoom camera from the HUAWEI P30 Pro and possibly even the HUAWEI P40 Pro+. There's also the new and massive 50MP 1/1.28″ RYYB sensor in the main cameras of the HUAWEI P40 Pro, which should prove quite interesting coming the 40MP sensor which was introduced since the HUAWEI P30 series. The 40MP ultra-wide is carried over from the HUAWEI Mate 30 Pro, so I guess performance should be pretty similar.
Software wise, the UI is pretty familiar. Since most of the new features like the Golden Snap are hidden away in the AI features, the UI doesn't get too cluttered. Now, I would like to apologize beforehand for the repetitive images, as I can't go out and get more scenic views during the RMO.
Taking a look at the results from the main camera and ultra-wide, I am really digging it. The ultra-wide angle camera definitely delivers the goods be it in daytime or nighttime. It's definitely one of the best ultra-wide angle cameras I have seen. But that's what we would have expected coming from the HUAWEI Mate 30 Pro. The only complaint I have is that HUAWEI crops in on the ultra-wide shot in Night mode, which results in a smaller field-of-view, negating much of the ultra-wide effect, which isn't even that significant as it is actually substantially less wide than some of the competition.
The 50MP camera truly surpasses the 40MP sensors it succeeds. Sharpness is just top notch, with amazing amounts of details. White balance and colors are also quite on point, be it outdoors or indoors. One weird phenomenon I observed was that the HUAWEI P40 Pro automatically brightens the photos taken in Auto mode, to a degree that it is brighter than the photos taken in the Night mode. I am not complaining, as the images are pretty good, but that sort of makes it redundant to have a Night mode available, no? And since you have to wait for the Night Mode to finish its 4~8-second exposure, the Auto mode is definitely a lot more convenient anyway.
Meanwhile here's taking a look at the zoom camera's results. The optical zoom starts at 5x, so anything lower than that is just digital zooming from the 50MP sensor. So at 5x, the zoom quality is decent enough in good lighting, but to be honest it wasn't as ground-breaking as I was expecting. But my biggest disappointment was that HUAWEI doesn't think the RYYB sensor is sufficient to make up for the f/3.4 aperture, and thus the HUAWEI P40 Pro defaults to using digital zoom in low-light scenarios. I was honestly very interested to see if I could get usable zoom at night, but apparently that was not possible.
Last but not least, here are some selfies for you to gauge the selfie camera. There's not much depth separation with the front camera without the use of the Portrait mode, but on the plus side you can show off your background easily. You can check out the full-sized images taken with the HUAWEI P40 Pro here.
Conclusion
I would say that the HUAWEI P40 Pro is an impressive flagship from HUAWEI. Instead of just trying to sell mere numbers like most Chinese phone makers do, the HUAWEI P40 Pro actually makes an effort to sell you an experience. The 90 Hz Quad-Curve Overflow Display makes the HUAWEI P40 Pro wonderfully smooth both physically and visually, and the cameras generally offer an exceptionally easy-to-use experience with shots turning out great without any effort from the user. On the software front you get EMUI 10.1 which isn't as remarkable as its hardware, you get quite a lot of features baked in like HUAWEI Share, EMUI Desktop and also MeeTime, setting it apart from your average flagship device.
Would I pay RM3899 for it though? If I had RM3899 lying around, and I wanted a flagship device with 5G and a great camera, this would be it. You will have to contend with the lack of Google services, but to be entirely honest, it isn't all that difficult to work around that single little hurdle to enjoy the solid experience that the HUAWEI P40 Pro offers. And I must say that the HUAWEI P40 Pro is clearly a strong effort from HUAWEI to show what they can really bring to the market, not only in terms of smartphone photography, but also an exceptional user experience thanks to a practical design decision that should inspire many devices to come.
Our thanks to HUAWEI Malaysia for sending us the HUAWEI P40 Pro for review.