Review
HUAWEI P50 Pocket Review — just sheer extravagance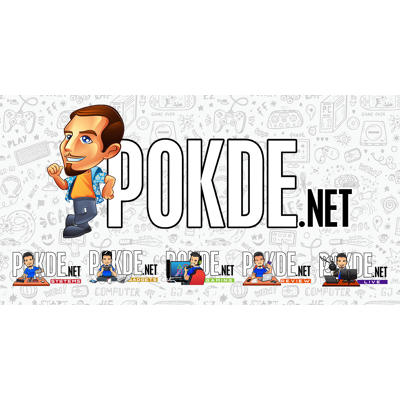 Overview
HUAWEI put a lot into the HUAWEI P50 Pocket, with a fancy gapless hinge, beautiful 3D textured glass surfaces and a sweet 120Hz flexible display. All of that is nice to have, but it also means that the HUAWEI P50 Pocket is one of the most expensive foldables in its class...
Positives
+ Premium 3D textured glass
+ Sleek symmetrical circular cutouts for camera and cover screen
+ Gapless hinge gives better confidence
+ Great 120Hz flexible inner display
+ Decent battery life
+ AppGallery's library is growing nicely
+ Decent camera results
Negatives
- Lackluster performance out of the Snapdragon 888
- No 5G, just as 5G is taking off in Malaysia
- Fluorescence mode is the definition of a gimmick
- Image processing could be more consistent
HUAWEI's recent launch of the HUAWEI P50 Pocket was probably quite shocking. The pricing was indeed quite high, with prices starting from RM5999. HUAWEI did cram quite a lot into the HUAWEI P50 Pocket, and gave it a very unique design unlike any other foldable out there. But, is it really worth shelling out RM6000 for this smartphone? Well, that's what we are here to find out.
Unboxing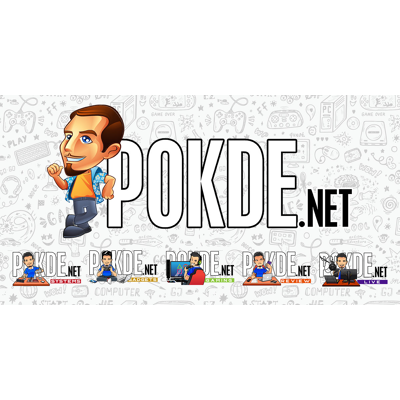 The packaging of the HUAWEI P50 Pocket is pretty simple, as is usual for HUAWEI flagships. And of course, there's the AppGallery logo at the bottom, in case you aren't aware that recent HUAWEI flagships no longer rely on the Play Store for their apps and are instead reliant on the HUAWEI AppGallery in the HUAWEI Mobile Services ecosystem.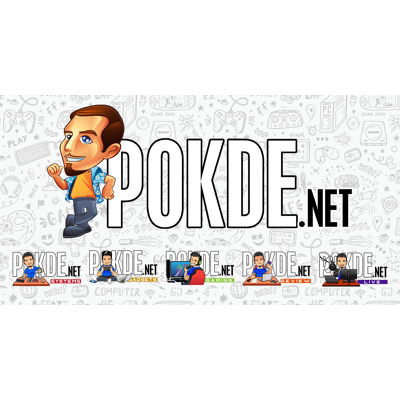 Lifting off the lid, you will get to lay your eyes on the HUAWEI P50 Pocket, laid out flat. The paper sleeve protecting it reminds you that this is a foldable device, and lists down a few warnings to protect the device from damage. Overall, pretty standard stuff, including a reminder that there will be crease, and that it's normal. Don't stress over it.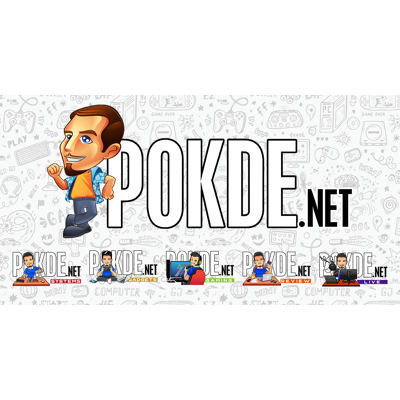 In the box you get a two-piece case to protect your device, the mandatory SIM ejector, and the increasingly rare charger. Yes, HUAWEI is still including a charger with the HUAWEI P50 Pocket, and not just any charger, but a 40W SuperCharge one. I guess that's a tick in the box — pun not intended — in terms of value. AFAIK no other foldable come with a charger in the box anymore. Retail units should come with some additional documentation, but our sample did not come with any of that.
Appearance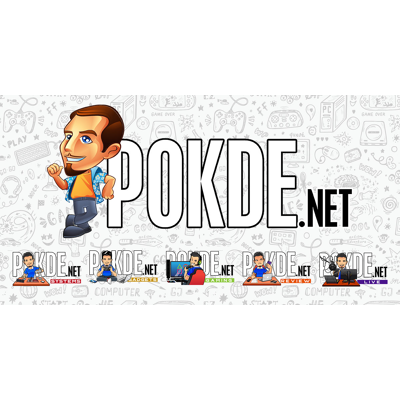 HUAWEI went with a rather unique crosshatch pattern. I am personally not a big fan of this, but it sure looks different, and it does feel quite special as you run your finger across the squares. The two circular holes are house the circular OLED cover screen and the triple camera setup, for a nice bit of symmetry. This not only fits right into the HUAWEI P50 family's design language, but also helps it stand out from the rest of the foldables in the market.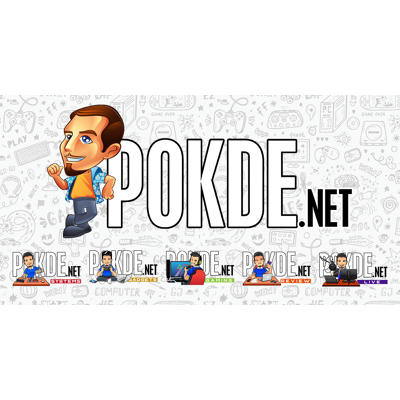 The inner flexible display is a sizeable 6.9″, that's just slightly taller than 21:9. Despite the fact that the external display can be used to frame selfies using the main cameras — and that's one of the highlights of the HUAWEI P50 Pocket — HUAWEI still included a selfie camera at the top of the display. More on that later though.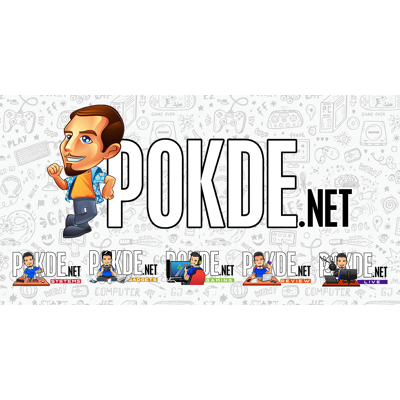 Something that will please those who aren't particularly a fan of their smartphones looking like little wedges would probably be quite happy to know that the two halves of the HUAWEI P50 Pocket sit flush against each other. There's no gap at the hinge, and it looks like a well-polished foldable device. It's also quite a bit thinner when folded, which probably is a great thing when it comes to pocketability. I mean, it is named the HUAWEI P50 Pocket, after all. The fingerprint scanner and volume button are all on the right, which is pretty standard.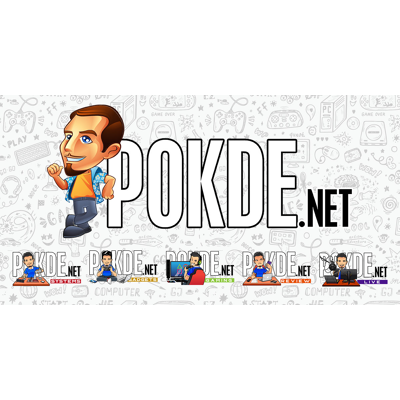 Along the bottom, you get a pretty standard USB-C port, and that's all the ports you are gonna get on this thing. There is no headphone jack, which I guess you would have already expected if you have seen any of HUAWEI's previous flagships. The two grilles host the microphone and primary loudspeaker, with the secondary loudspeaker role handled by the earpiece.
HUAWEI P50 Pocket Specifications
CPU
Snapdragon 888 4G, 5nm FinFET
1 x Cortex-X1 @ 2.84 GHz + 3 x Cortex-A78 @ 2.42 GHz + 4 x Cortex-A55 @ 1.80 GHz
GPU
Adreno 660
Memory
Up to 8GB
Storage
Up to 512GB
Display
Cover Screen: 1.04″ 340 x 340 60Hz OLED display
Main Screen: 6.9″ FHD+ (2790 x 1180) 120Hz flexible OLED display, 10-bit color
Audio
Dual speakers
Camera
40MP f/1.8 True-Chroma Camera
13MP f/2.2 ultra-wide camera, macro AF
32MP f/1.8 Ultra Spectrum Camera
Fluorescence, Story Creator, Audio Zoom, High-res, Time-Lapse, Ultra Wide Angle Lens, Aperture, Dual-View Video, Night, Macro, Portrait, Pro, Slow-Mo, Panorama, Monochrome,Filter, Stickers, Documents, Master AI, Moving Picture, Ultra Snapshot, 4D Predictive Focus,  Capture Smiles, Audio Control, Timer, Burst Shooting, Snapshot
Selfie camera
10.7MP f/2.2 selfie camera
Slow-Motion, Intelligent Field of View, Portrait, Panorama, Time-Lapse, Moving Picture, Filter, Stickers, Capture Smiles, Mirror Reflection, Audio Control, Timer
Connectivity
Dual SIM


Primary

: LTE Band 1/ 2/ 3/ 4/ 5/ 7/ 8/ 12/ 17/ 18/ 19/ 20/ 26/ 28/ 32/ 34/ 38/ 39/ 40/ 41


Secondary

: LTE Band 1/ 2/ 3/ 4/ 5/ 7/ 8/ 12/ 17/ 18/ 19/ 20/ 26/ 28/ 34/ 38/ 39/ 40/ 41
WiFi 802.11 a/b/g/n/ac/ax, WiFi 6
Bluetooth 5.2
USB 2.0, Type-C
Software
EMUI 12
Battery
4000mAh
40W HUAWEI SuperCharge
Dimensions
Folded: 87.3 x 75.5 x 15.2 mm
Unfolded: 170 x 75.5 x 7.2 mm
Weight
190g
Ingress protection
N/A
Performance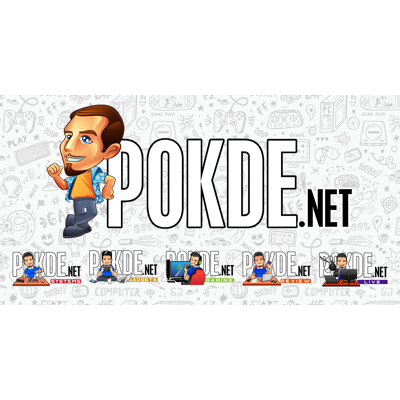 The HUAWEI P50 Pocket is probably testament that the smartphone makers themselves has a lot to do when it comes to hitting specific performance targets. We see the Snapdragon 888 here underperform even the last-gen Snapdragon 865, which is a very peculiar showing.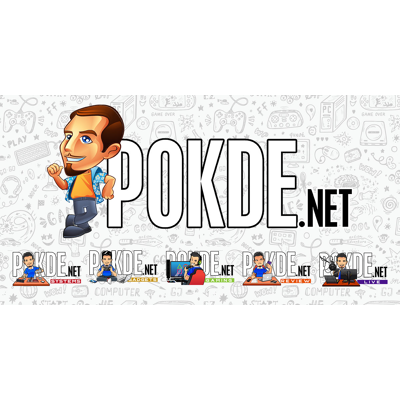 Over in Geekbench, which tests the CPU performance, we can see that the CPU performance falls short of the Snapdragon 865 once again, and it also ever so slightly trails its brethren, the HUAWEI P50 Pro. In fact the HUAWEI P50 Pocket even loses to the venerable Kirin 990 5G, which was also under the hood of some of HUAWEI's last-gen flagships like the HUAWEI P40 Pro 5G.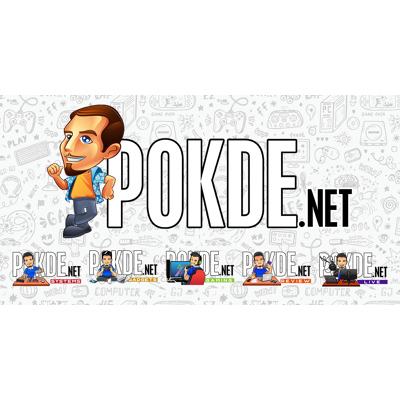 This trend of lagging behind last-gen processors finally ends with 3DMark, where it finally comes up ahead in the Wild Life Unlimited benchmark. Unfortunately that's the only thing we see the HUAWEI P50 Pocket winning in, as it lags behind the Snapdragon 865 once again in the other 3DMark benchmarks using older APIs.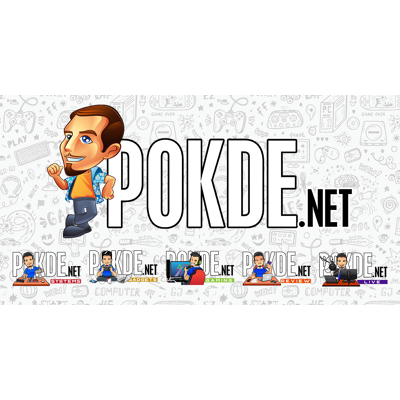 3DMark which is probably a more realistic test with real-world workloads also see the HUAWEI P50 Pocket lag behind, so it's not really an issue with being not well-optimized for benchmarks. The HUAWEI P50 Pocket seems to feature a detuned Snapdragon 888, on top of losing its 5G capabilities.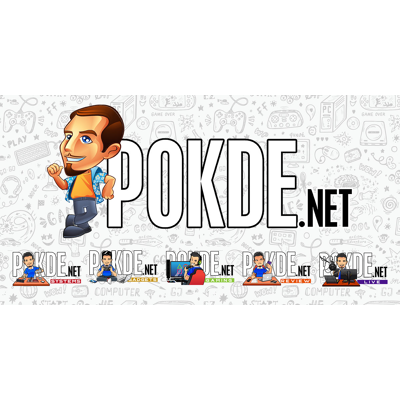 Battery life is a pretty strong point though, with its 4000mAh battery giving it a pretty decent 7 hours with the higher 120Hz refresh rate, and an impressive 9 hours when we dialed it down to 60Hz. Considering that the Snapdragon 888 is not known to be a particularly efficient chipset, this is a great showing, and probably partially explains the dismal benchmark figures. Perhaps HUAWEI was targeting efficiency over raw performance?
In any case, the 40W SuperCharge brings the battery from 5% to 59% in 30 minutes, which is good, but definitely quite a bit slower than some of the faster charging technologies we have seen recently, including from HUAWEI themselves, in the HUAWEI P50 Pro. With that said, this is probably one of the fastest charging foldable smartphones in the market right now.
User Experience
Display and Audio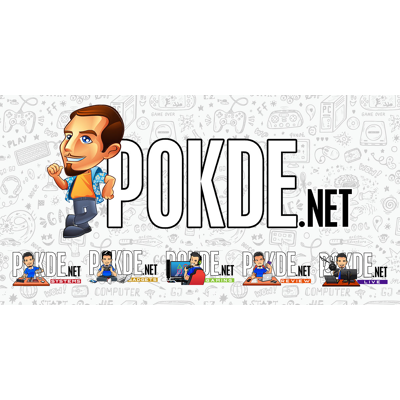 HUAWEI went with a great flexible display here, one that's capable of 120Hz and 10-bit color, which means that it can display up to 1.07 billion colors. You don't get true DC dimming here, but it has a 1440Hz PWM dimming that's makes the pulses invisible to the naked eye, and also to cameras, even at minimum brightness. There's also a touch polling rate of 300Hz, which is right up there with the gaming phones, so really, this OLED display here doesn't sacrifice anything to be flexible.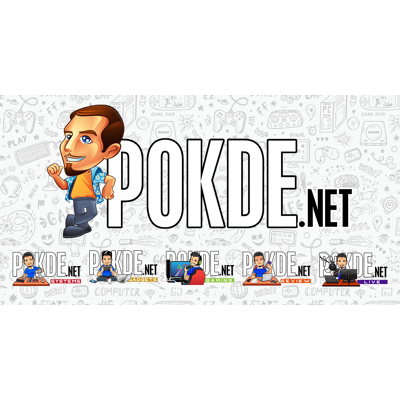 One other thing that HUAWEI did really well is to minimize the crease. I was actually trying quite hard to show the crease on camera, but in most usage scenarios you won't ever notice the crease. You will actually have to look for the crease to actually see it, and in normal operation, where you will be looking directly at the display, it is mostly invisible.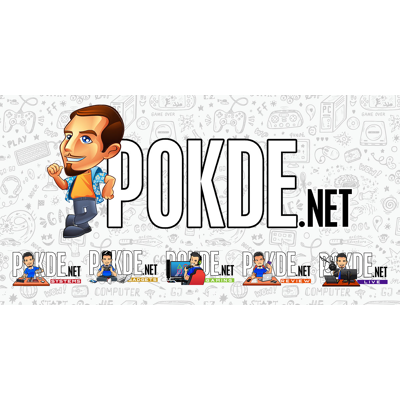 There is a dual-speaker configuration packed into this tiny device, and it does sound pretty good. Now, I do recommend listening to music with the HUAWEI P50 Pocket open, as the earpiece doubles as a secondary speaker. It generally handles the upper frequencies, while the bottom speaker tries to pump out some bass. I found that the earpiece isn't able to keep up with the bottom loudspeaker, and the sound does end up lopsided, but then again I am probably not supposed to do any sort of critical listening on the built-in speakers. I would say that the HUAWEI P50 Pocket's speakers sound decent, but not as good as some 2021 flagships I have tested.
Software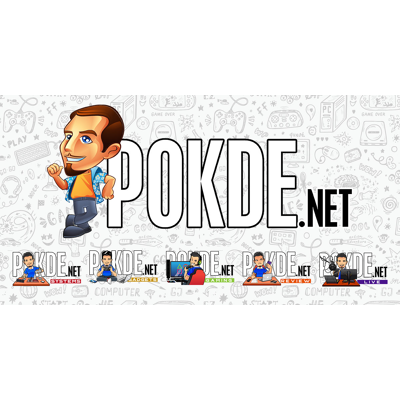 HUAWEI has clearly been hard at work at optimizing the software experience with EMUI 12. While EMUI 11 still looked severely outdated, EMUI 12 refreshes the overall UI slightly. We now have sleeker icons, a fancier dropdown Control Panel and overall what looks like a good step in the right direction.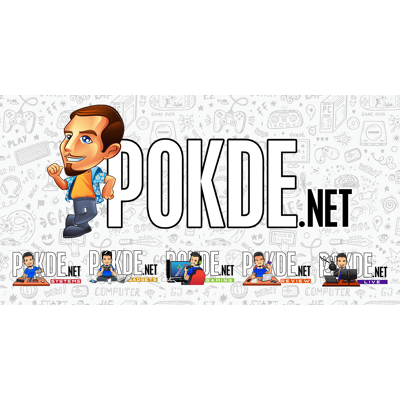 Swiping to the left of the homescreen also gives you the Assistant•Today home screen, that's customizable with a limited selection of widgets, not unlike what Apple added to iOS 15 with Today View. Of course, EMUI 12 also supports your regular Android app's widgets on the regular home screen so you can just pack your HUAWEI P50 Pocket's home screen(s) full of widgets, if you see fit.
AppGallery has also seen some improvements, with much better adoption by app developers. Most of your frequently used apps in Malaysia like MySejahtera, TNG eWallet, MAE or Maybank2u are all available from the App Gallery natively. Meanwhile for apps that are not available on the AppGallery, HUAWEI's improved integration of Petal Search makes things much easier.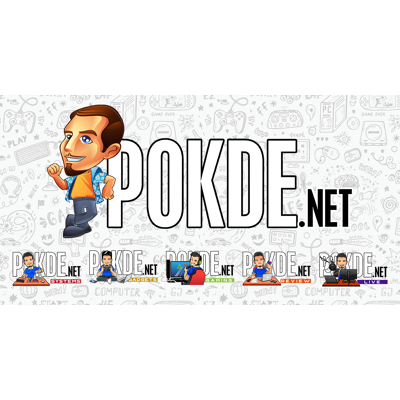 Instead of having to download the third-party app stores separately, you can now download directly via Petal Search, and the apps will be sourced from APKPure. It will even pull updates from APKPure to be delivered via the AppGallery. One thing worth noting is that apps like Genshin Impact that are in APKPure's XAPK format cannot be downloaded this way, and you will need to download the APKPure app separately to be able to get the larger apps that are available as XAPK files on APKPure. But hey, still a big step in the right direction, and I managed to get most of the apps I needed without having to resort to downloading third party app stores.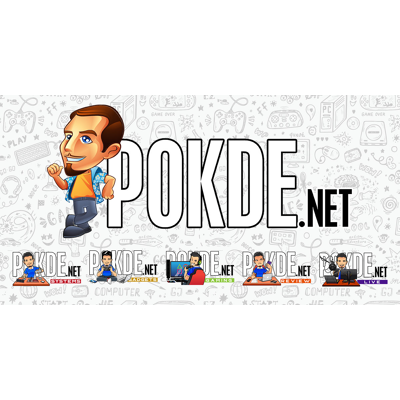 UI wise, there really isn't much separating the HUAWEI P50 Pocket from its predecessors. I do quite like the clean-ish UI, with quick access to most of the settings you need. The Fluorescence mode is a unique feature that's only available to the HUAWEI P50 Pocket, but I would say that it's probably not going to be of importance to anyone.
Camera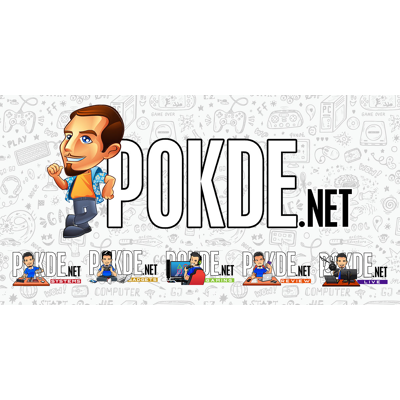 The trio of cameras on the HUAWEI P50 Pocket is quite a confusing triplet. There's a third 32MP Ultra Spectrum Camera that can capture data from beyond the visible light spectrum, which sounds pretty cool… Until you realize that even the Fluorescence mode that uses a UV-like illuminator relies on the main camera and ultra-wide camera combo…
Speaking of which, the Fluorescence mode is a pretty meh gimmick as it requires you to be in a pitch black environment and be quite close to the subject for it to do anything. It's like one of those things that seems like it had a bigger purpose, but ultimately wasn't taken full advantage of. The main camera does a great job most of the time, depending on whether you like HUAWEI's oversaturated Leica colors, which can be a major issue when you have to take images of presentations pretty regularly, which is part of my job. There's also some issues with resolving finer details in stuff like grilles, presumably because of a subpar pixel-binning algorithm.
Meanwhile the ultra-wide shooter is decent enough, and it does double duty as a macro camera. A wide angle camera definitely doesn't give you the ideal focal length for close ups, but you can use digital zoom… On a 13MP camera that doesn't have particularly large pixels in the first place. So yeah, not that great. Meanwhile selfies are best taken with the HUAWEI P50 Pocket closed using the Cover Screen as the viewfinder, as the inner selfie camera sometimes exhibits an unsightly haze, presumably due to the material of the protection layer covering the flexible display.
You can check out the full-sized samples taken by the HUAWEI P50 Pocket here.
Conclusion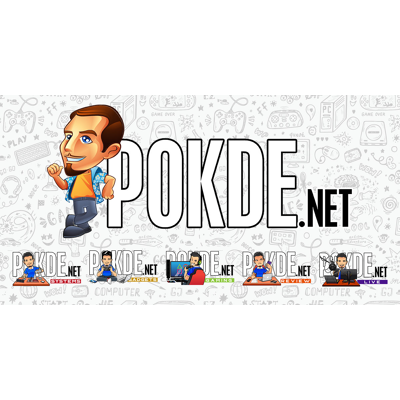 The HUAWEI P50 Pocket is probably one of the most aesthetically pleasing devices I have looked at, with its beautiful 3D crosshatch pattern that helps set it apart from other flagships in the market. The main display is great as well, with a very mild crease. Speaking of which, the hinge seems to only wants to open flat or close shut, with it not exactly wanting to stay open in the popular 90° open angle.
For RM5999, the HUAWEI P50 Pocket is well in the "very expensive" category of gadgets, all things considered. For two-thirds of the money, you could get a comparable foldable. While it may not have the gapless hinge design, sweet symmetrical holes on the lid and also the rather impressive camera setup of the HUAWEI P50 Pocket, for that much less money, I think it's pretty obvious what people will go with…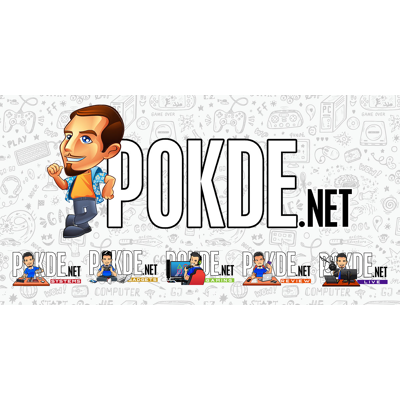 I personally prefer larger foldables like the HUAWEI Mate X series, but hey, if you want something more pocketable than your current smartphone or just something fancier, I guess the HUAWEI P50 Pocket is the device to look at. It is currently the thinnest foldable of its kind available officially in Malaysia, and the two halves fold flush, which surely gives me extra confidence to keep it in my pocket and not worry about pocket gunk getting in between and damage the inner display.
Our thanks to HUAWEI Malaysia for sending us the HUAWEI P50 Pocket for review. You can help support what we do at Pokde.net by checking out the HUAWEI P50 Pocket on Shopee via this affiliate link.