Review
Samsung Galaxy Z Flip3 Review – Pushing Foldables Toward The Mainstream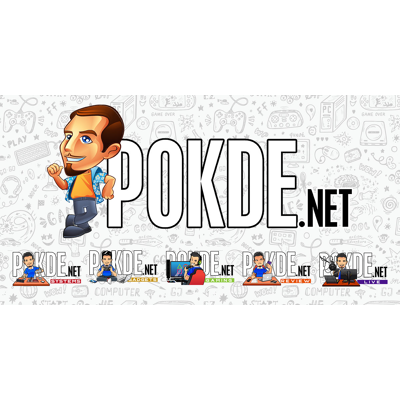 Overview
Harkening back to the good ol' days of clamshell / flip phones, the Samsung Galaxy Z Flip3 brings the stylish and popular form factor back to the modern day world. This time, it brings much needed improvements to features and durability. Is it worth your money? Let's find out.
Positives
+ Solid performance thanks to Snapdragon 888
+ Bigger cover display with improved usability
+ Great main display with punchy colors
+ 120Hz adaptive refresh rate
+ IPX8
+ Decent stereo speaker setup
+ Good camera quality
+ Improved overall durability
Negatives
- Battery life / capacity could be better
- Maximum speaker volume is a little soft
- No telephoto camera
- No headphone jack
Unboxing the Samsung Galaxy Z Flip3
For our review unit of the Samsung Galaxy Z Flip3, it doesn't reflect the actual retail unit. As such, some difference should be expected. However, you can at least expect to find the following items:
USB-C to USB-C cable
User guide
Warranty card
SIM Ejector tool
The Samsung Galaxy Z Flip3 itself
Appearance
Let's start off with the Samsung Galaxy Z Flip3 being unfolded first. On the front, you will see the 6.7-inch Full HD+ Dynamic AMOLED 2X Infinity Flex display. There are notable bezels on all four sides that are raised, unlike the company's usual flagship devices. It's most likely raised as added protection measures for the screen. At times, you can also see a crease in the center but for the most part when the display is on, it's hardly noticeable. It also has a punch hole selfie camera centered at the top of the display.
Moving to the sides, the Samsung Galaxy Z Flip3 has the SIM tray residing in solitude on the left, while the volume rocker and fingerprint scanner is on the right side. The fingerprint scanner also doubles as the power button, which makes for an efficient use of space. At the top, you have a microphone hole and on the bottom, you have another microphone hole, the USB-C port, and a speaker grille.
Turning it over to the back, you get a dual-camera setup and an LED flash on the top-left and a 1.9-inch Super AMOLED display on the top. Unlike its Fold brethren, this one has a glossy finish, which is susceptible to fingerprints and smudges, but is surprisingly not as bad as other devices with similar finishes. I would still get a protective case to prevent it from getting dirty.
When folded, the height is effectively halved to 86.4mm. The thickness essentially doubles but given how little space it takes up, it's certainly very compact. The 1.9-inch Super AMOLED cover display comes to life when it's folded, letting you see the time as well as notifications. You can interact with it as it is a touchscreen display, and it's a huge improvement as it's noticeably bigger than its predecessor.
Overall, the Samsung Galaxy Z Flip3 has gotten a new look thanks to the new, bigger cover display. As you look further into the device, it still essentially shares the same design as its predecessor with minor changes here and there. If you need a device as compact as possible without sacrificing on style, it's hard to find it anywhere else.
Specifications
CPU:
Snapdragon 888 (1 x Kryo 680 @ 2.84 GHz + 3 x Kryo 680 @ 2.42 GHz + 4 x Kryo 680 @ 1.8 GHz), 5nm
GPU:
Adreno 660
RAM:
8GB
Display:
Main Screen

6.7″ FHD+ (2640 x 1080), Dynamic AMOLED 2X Infinity Flex Display, 425ppi, HDR10+, 120Hz

Cover Display

1.9″ (512 x 260) Super AMOLED display, 303ppi

Storage:
128GB / 256GB UFS 3.1 (not expandable)
Camera:
Main Camera(s)

12MP f/1.8 wide angle camera with Dual Pixel AF

12MP f/2.2 ultra-wide angle camera

Super Clear Glass with Gorilla Glass with DX

Front Camera

10MP f/2.4 wide-angle camera

OS:
Android 11, One UI 3.1.1
Audio:
Stereo speakers, Dolby Atmos
Connectivity:
Wi-Fi 802.11 a/b/g/n/ac/6e, dual-band Wi-Fi Direct, Hotspot Bluetooth 5.2 5G Band: SA/NSA/Sub6 LTE-A (7CA) Cat20 2000/200 Mbps
SIM:
Hybrid Sim (NanoSIM and eSIM)
Battery:
Li-Po 3300 mAh (non-removable) dual battery 25W Fast charging, 11W wireless charging
Dimensions:
Unfolded

166 x 72.2 x 6.9 mm

Folded

86.4 x 72.2 x 15.9~17.1 mm

Weight:
183g
Ingress protection:
IPX8
Colors:
Phantom Black, Cream, Green, Lavender, White, Pink, and Gray.
Performance
Starting off with Antutu v9, the Samsung Galaxy Z Flip3 performs pretty well. While it didn't score as high as its Fold brethren, it's still pretty high up there, as both devices share the same SoC; Snapdragon 888.
A similar pattern can be seen in Geekbench 5 as the Samsung Galaxy Z Flip3 also performs well enough here. I believe the reasoning for the lower score is due to thermal issues as the device does heat up during the benchmark. It's not apparently in the Z Fold3 as there's more surface for heat to dissipate.
In 3DMark, the Samsung Galaxy Z Flip3 somehow managed to outperform its Fold brethren in Sling Shot Unlimited and Sling Shot Extreme Unlimited, but loses out in Wild Life Unlimited. Perhaps some optimization is due but regardless, it does perform at the level that we expected it to.
Lastly in PCMark Work 3.0 benchmark,. the Samsung Galaxy Z Flip3 managed to obtain the 4th highest score in our list of benchmarked devices, just behind the Z Fold3. This is good news for those who plan on using this for productivity as it should have the necessary firepower to handle it.
If you're interested in the Samsung Galaxy Z Fold3 instead, check out the review for that by clicking right here.
User Experience
Display and Audio
Starting off with the main display, the Samsung Galaxy Z Flip3 has seen a notable upgrade from its predecessor in the form of the 120 Hz adaptive refresh rate. With high refresh rate being a key feature of smartphones nowadays, it's about time foldable smartphones to catch up.
Apart from that, it's still the same as before; 6.7-inch Dynamic AMOLED 2X Infinity Flex display with Full HD+ resolution. This size puts in on par with the size of today's flagship smartphones, and I don't see a reason why it needs to increase. The quality is still as superb as ever, as you get a great display with punchy colors and HDR10+ support. The crease in the middle is somewhat noticeable but you'll soon forget that it's even there.
The star of the show is definitely the cover display, which has seen a big upgrade in size. It's a 1.9-inch Super AMOLED display, almost double the size of its predecessor's cover display, which lets you see more. You can see more of your notifications, more options to interact with via touch, and it's easier to frame your selfies using the main camera. It's definitely an excellent upgrade.
As for audio, the Samsung Galaxy Z Flip3 also has a stereo speaker setup; a front-facing speaker in the earpiece and a bottom-firing speaker near the USB-C port. The quality is satisfying as it's definitely clear, but I personally wished that the maximum volume could be higher. It's not soft but for those who enjoy loud music or need a strong enough alarm to wake them up, it's lacking in this area a little bit.
Convenience
Like before, the Samsung Galaxy Z Flip3 doesn't have a headphone jack. This means if you want to use earphones / headphones, you will either need to use a USB-C connector, an adapter, or a wireless one. Given how most flagships have omitted this, most people should be fine with it by now.
Apart from that, this foldable smartphone is listed as having Dual SIM support but not physically. It's with the use of a nanoSIM and an eSIM. For most consumers, this should be perfectly fine but if you really need two physical SIM cards inside, then this isn't the smartphone for you.
One major upgrade to its durability is the addition of IPX8 water resistance. This means that it can be submerged in water up to 1 meter. It may not be resistant to dust, but that's going to be tough given the foldable nature of the device. Regardless, it's a major step up from its predecessor and is a huge step forward for foldable smartphones.
Lastly, you can get the Samsung Galaxy Z Flip3 with either 128GB or 256GB UFS 3.1 internal storage, both of which have the same 8GB RAM. 128GB may not be enough for the more active user so I would suggest going straight for the 256GB variant as there is no memory card slot to expand the storage. Your only option to expand storage is the use of cloud storage.
Software – Android 11 with One UI 3.1
For our review unit, the Samsung Galaxy Z Flip3 is running One UI 3.1.1 based on Android 11 right out of the box. It works just like any flagship Samsung smartphone, which makes this the easiest foldable smartphone to move to. It's still as user-friendly as ever and it works smoothly, which would easily fit for any type of consumer.
Camera
The camera UI on the Samsung Galaxy Z Flip3 is quite straightforward with all the available options directly on screen along with improvements on features like Single Take and more. The best thing about it is Flex Mode, allowing half of the display to act as a viewfinder while the other half will be reserved for settings and changing shooting modes. Flex Mode also opens up new way to frame your shots, making flat lays and angular shots easier to capture.
The dual-camera setup on the rear may not be the best one around but it performs reliably well. The main camera itself can take photos with good dynamic range and detail while the ultrawide camera is still capable of decent details with a slight dullness in color. The only shame here from your standard smartphone today is the lack of a telephoto camera. However, if you don't need to zoom much, it's not a loss.
As for the 10MP f/2.4 selfie camera, details are relatively clear but the dynamic range isn't wide. Also, the softening effect is noticeable but it's not overly aggressive. Personally, it's better to use this camera for video calls only as you can take much better selfies with the main camera using the cover display to frame your shots. This is definitely a key feature of the Flip form factor. I'm sure you can tell which is from the selfie camera and the main camera in the shots above here as the difference in quality is quite noticeable.
Battery Life
Given how small the battery is, it's understandable that this is the crux of deciding whether to adopt the Samsung Galaxy Z Flip3. In PCMark Work 3.0's endurance test, it lasted 7 hours and 4 minutes (424 minutes) before the battery died out. It's not an impressive figure but with just a 3,300mAh battery capacity, it certainly performed well enough.
As for using it personally on a daily basis, I'm surprised that I could easily last through the day without worries. My usage involves social media apps, chats, a bit of phone calls, and food delivery service apps. In case you're wondering, the battery capacity is 3,300mAh, and the use of its cover display compared to the main display to check notifications certainly helped a lot to save battery life.
Samsung Galaxy Z Flip3 Verdict
The Samsung Galaxy Z Flip3 is not the perfect smartphone but it will certainly be the one to push foldables toward the mainstream. You get solid performance thanks to the Snapdragon 888 SoC, bigger cover display with improved usability, great main display with punchy colors, 120 Hz adaptive refresh rate support, IPX8, decent stereo speaker setup, good camera quality and improved overall durability.
However, it does have its fair share of flaws. The battery life / capacity could be better, it would better if the speaker volume could be louder, no telephoto camera, and no headphone jack. At RM3,999, it's hard to complain as it's the cheapest foldable smartphone you can get now and the price is on par, if not slightly cheaper, than your typical premium flagship smartphone of this year.
At the end of our Samsung Galaxy Z Flip3 review, I award this foldable smartphone with our coveted Gold Pokdeward.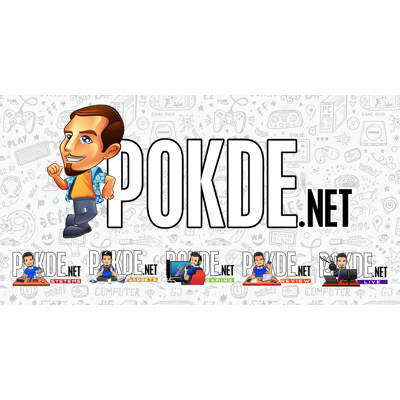 Big thanks to Samsung Malaysia for sending us this smartphone for the purposes of this review.