Review
Samsung Galaxy Z Fold3 Review – Raising the Bar for Foldables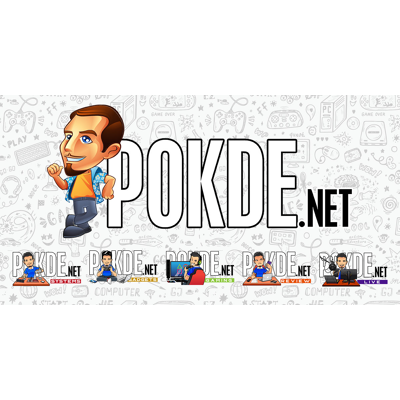 Overview
Why have a separate tablet and smartphone when you can have both in a singular device? That's the concept they're exploring again with the Samsung Galaxy Z Fold3, and this time with much needed improvements on design and features. Is it worth your money? Let's find out.
Positives
+ IPX8
+ Main display now works better than ever thanks to UI optimizations,
+ Both displays are vibrant and colorful
+ 120Hz adaptive refresh rate now available in both displays
+ S Pen support
+ Great stereo speaker experience
+ Snapdragon 888 is a solid performer
+ Good camera quality
+ Improved durability overall
Negatives
- No headphone jack
- Harder to find protective cases
- Battery life / capacity could be higher
- Pricey
Unboxing the Samsung Galaxy Z Fold3
For our review unit of the Samsung Galaxy Z Fold3, we received the complete package which will be the same as retail purchases. It is noticeably thinner compared to its predecessor's box, which gives you an idea of what to expect given previous changes in the company. Inside the box, you will find the following items:
USB-C to USB-C cable
User guide
Warranty card
SIM Ejector tool
The Samsung Galaxy Z Fold3 itself
Appearance
Let's start off with the phone in its folded form first. On the front, the Samsung Galaxy Z Fold3 essentially retains the same 6.2-inch display for the "Cover Screen" with an aspect ratio of 25:9 and the usual punchhole selfie camera. The most notable change is the upgrade to Dynamic AMOLED 2X from Super AMOLED and 120Hz refresh rate, which we'll talk more about in the User Experience section.
On the left side, you have a debossed Samsung logo, which will be hidden away when unfolded with its "Hideaway Hinge". As for the right side, you have the SIM Card tray slot, volume rocker and a fingerprint scanner which also doubles as the power button. Moving over to the top, you have a speaker grille and microphone hole. Lastly on the bottom, you have another speaker grille, microphone hole, and the USB-C port. It's worth noting that there's still a gap when the device is folded, but it's not as apparent as before.
Moving over to the rear, you get a good look at its Phantom Black color scheme which has a matte black finish, making it less susceptible to fingerprints and smudges. It's worth noting that the rear triple-camera system doesn't protrude as much as recent flagship-level Samsung smartphones.
When you unfold the Samsung Galaxy Z Fold3, you'll get a much larger 7.6-inch Dynamic AMOLED 2X Infinity Flex display that looks similar to a mini tablet. The biggest change you can see here is the use of an under-display camera here instead of having another punchhole selfie camera. It's not invisible by any means but it's easy to forget it's there if you stare at the display long enough. At times, you can also see a crease in the center but for the most part when the display is on, it's hardly noticeable.
Overall, the Samsung Galaxy Z Fold3 looks essentially the same as its predecessor but with some notable upgrades here and there. It certainly feels premium and more solid than before, and the idea of having a large display whenever you need it is still amazing.
Specifications
CPU:
Snapdragon 888 (1 x Kryo 680 @ 2.84 GHz + 3 x Kryo 680 @ 2.42 GHz + 4 x Kryo 680 @ 1.8 GHz), 5nm
GPU:
Adreno 660
RAM:
12GB
Display:
Main Screen

7.6″ QXGA+ (2208 x 1768), Dynamic AMOLED 2X Infinity Flex Display, 374ppi, S Pen support, HDR10+, 120Hz, New Protective Film, Redesigned Layer Structure (80% more durable)

Cover Display

6.2″ HD+ (2268 x 832) Dynamic AMOLED 2X display, 387ppi, 120Hz Corning Gorilla Glass Victus

Storage:
256GB / 512GB UFS 3.1 (not expandable)
Camera:
Main Camera(s)

12MP f/1.8 wide angle camera with Dual Pixel AF,
12MP f/2.2 ultra-wide angle camera,
12MP f/2.4 telephoto camera with OIS 2X Zoom,
Super Clear Glass with Gorilla Glass with DX

Cover Camera

10MP f/2.2 wide-angle camera

Under Display Camera

4MP f/1.8 wide-angle camera

OS:
Android 11, One UI 3.1
Audio:
Stereo speakers, Dolby Atmos
Connectivity:
Wi-Fi 802.11 a/b/g/n/ac/6e, dual-band Wi-Fi Direct, Hotspot Bluetooth 5.2 5G Band: SA/NSA/Sub6 LTE-A (7CA) Cat20 2000/200 Mbps
SIM:
Hybrid Sim (NanoSIM and eSIM)
Battery:
Li-Po 4400 mAh (non-removable) dual battery 25W Fast charging, 11W wireless charging
Dimensions:
Unfolded

158.2 x 128.1 x 6.4 mm

Folded

158.2 x 67.1 x 14.4~16 mm

Weight:
271g
Ingress protection:
IPX8
Colors:
Phantom Green, Phantom Black, and Phantom Silver
Performance
Starting off with Antutu v9, the Samsung Galaxy Z Fold3 performs excellently. This isn't a surprise given that it's powered by the Snapdragon 888 SoC. In fact, the only devices that managed to outperform it here also runs on the same chipset.
A similar pattern can be seen in Geekbench 5 as the Samsung Galaxy Z Fold3 also performs well here. I do believe it can be optimized to improve performance further when you see how the other devices performed in this benchmark score, but it's definitely more than enough for most users.
In 3DMark, the Samsung Galaxy Z Fold3 managed admirable scores for Sling Shot Unlimited, Sling Shot Extreme Unlimited and Wild Life Unlimited. It's interesting to see that the better performing devices has about the same scores in Wild Life Unlimited, but they happen to score noticeably higher in the other two tests, which are easier to run.
It gets particularly interesting in PCMark Work 3.0, as the Samsung Galaxy Z Fold3 managed to achieve the 3rd highest score in our list of benchmarked devices. Given the bigger screen and support for the S Pen, it's certainly shaping up to be a productivity workhorse unlike anything we've experienced before.
User Experience
Display and Audio
As mentioned before, the cover display has seen a notable upgrade as it has moved from Super AMOLED to Dynamic AMOLED 2X and adaptive refresh rate up to 120Hz. This means you get improved brightness, better colors and HDR10+ support. This makes it a worthy alternative display if you don't need to do the bigger one, whereas the predecessors make it the more inferior of the two. Gorilla Glass Victus has been retained for added protection.
Moving to the larger, unfolded display, we get the highly requested S Pen support, making it the first foldable smartphone that supports the feature. This is made possible thanks to redesigned layer structure making it 80% more durable than before. However, you need to use either the S Pen Pro in Fold Mode or the S Pen Fold Edition with the softer tip. The ability will certainly be seen as a major attraction point for those who want to maximize on its productivity potential.
At the time of our review, we couldn't get our hands on the S Pen for it yet so we will talk more about that in a future article.
With that being said, the display itself may not seem like it was upgraded much at first glance, especially given the same resolution. However, the new Eco display technology sees a boost in brightness by 29%. The new under-display camera isn't invisible by any means but as you start using it, it's easy to forget that it's there.
The Samsung Galaxy Z Fold3 has a stereo speaker setup; one on top firing upwards and another on the bottom firing downwards. It's certainly one of the better speakers on a smartphone as it can get very loud while still maintaining on clarity so it doesn't sound like it's breaking. It's a bit muffled if you fold it 90° as the speaker that's closer to the surface has the audio disperse on the surface that it's placed on.
While it's an excellent speaker setup, one implementation of a dual-speaker setup I would like to see in future iterations of this device is to have dual front-facing speakers covering the the entire top and bottom bezels. I'm very certain this will turn it into the best stereo speaker setup on a smartphone ever.
Convenience
This part might not be a surprise but the Samsung Galaxy Z Fold3 doesn't have a headphone jack. This means if you want to use earphones / headphones, you will either need to use a USB-C connector, an adapter, or a wireless one. Given how most flagships have omitted this, most people should be fine with it by now.
Apart from that, this foldable smartphone is listed as having Dual SIM support but not physically. It's with the use of a nanoSIM and an eSIM. For most consumers, this should be perfectly fine but if you really need two physical SIM cards inside, then this isn't the smartphone for you.
One major upgrade to its durability is the addition of IPX8 water resistance. This means that it can be submerged in water up to 1 meter. It may not be resistant to dust, but that's going to be tough given the foldable nature of the device. Regardless, it's a major step up from its predecessor and is a huge step forward for foldable smartphones.
Lastly, you can get the Samsung Galaxy Z Fold3 with either 256GB or 512GB UFS 3.1 internal storage, both of which have the same 12GB RAM. You can't expand the storage further as it has no memory card slot. In all honesty, 256GB is plenty enough so unless you really need extra large space, you should go for the 512GB variant. Your only option to expand storage is the use of cloud storage.
Interested in the Samsung Galaxy Z Flip3 instead? Check out our review of that by clicking right here.
Software – Android 11 with One UI 3.1
Right from the moment I received this review unit, it was running One UI 3.1.1 based on Android 11. You will get the full Samsung smartphone experience just like on non-foldable smartphones. It's buttery-smooth and user-friendly, but it will take time to fully understand the full suite of fold-specific UI features. Many people were worried that the UI would not be optimized for the large, unfolded screen as things would look unnecessarily big and you'll inevitably see less.
That isn't actually the case as they're building the experience from the ground up, with plenty of apps already having support for it. For instance, you can view Tweets, emails, and more split in half as if you have two screens joined together. Samsung has promised to improve support for this as time goes on so we can expect more apps to look and work better with the larger display.
Camera
The camera UI on the Samsung Galaxy Z Fold3 is quite straightforward with all the available options directly on screen along with improvements on features like Single Take and more. This raises its potential for solid mobile photography and videography, making it more viable to be a secondary camera for professionals as far as options are concerned.
When unfolded, the UI will appear very different given the size and aspect ratio but it's still straightforward. The Flex Mode camera UI option has returned, which separate half the screen for viewfinder and the other for options and viewing the shots you take live, giving you much better control for angles and added convenience. Samsung has once again scaled the UI excellently here for easy use.
Early reports on the Samsung Galaxy Z Fold3 made people worried that this foldable smartphone may be lagging behind even the company's own flagships like the S21 Ultra. However, I can safely say that the rear triple-camera setup can easily match with the typical 2021 flagship device.
As you can see, the pictures look excellent with good dynamic range when the lighting is favorable. Even in low-light it does well, with the processing further reducing the digital noise. I credit the Gorilla Glass DX lens, which allows for more light and especially beneficial for low-light shots. The telephoto camera is capable of 2X OIS with up to 10X total zoom, and captures a good amount of detail, although the colors look a little more dull. The same can be said with the ultra-wide camera, but it's still certainly a capable shooter.
Like its predecessor, you have two selfie cameras; the 10MP f/2.2 punchhole selfie camera on the cover display and the 4MP f/1.8 under-display camera on the unfolded display. The former certainly can capture clearer selfies with a wider dynamic range compared to the latter, but this isn't a surprise given that the technology still requires more work.
You may be wondering why did Samsung bother including it then, and I believe they're doing it because they have room to give the innovative technology a try. It still works great for video conference calls and if people need to take better selfies, they have the option to use the punchhole camera one or the main camera system itself. Effectively, there's no risk for the Korean giant here. Users also get the added benefit of a near-seamless main display experience.
Battery Life
Battery life is the biggest worry for most consumers here since the battery has shrunk a little bit, and a large display would eat it up even faster. When folded, the Samsung Galaxy Z Fold3 lasted 9 hours and 12 minutes (552 minutes) before the battery dies out, which is more than adequate. When unfolded, that figure drops to 6 hours and 21 minutes (381 minutes), which isn't a surprise.
As for using it personally on a daily basis, the battery life does drain noticeably faster whenever I use the larger, unfolded display, but feels like any other smartphone when using it in folded. I can still last through a day's use, from the moment I wake up to the point where I need to sleep, with just social media apps, chats, a bit of phone calls, and food delivery service apps. In case you're wondering, the battery capacity is 4,400mAh and my usage is about 70% unfolded and 30% folded.
Samsung Galaxy ZFold3 Verdict
The Samsung Galaxy Z Fold3 is an absolute beast of a productivity device. You get IPX8 resistance rating, the main display now works better than ever thanks to UI optimizations, both displays are vibrant and colorful, 120Hz adaptive refresh rate now available in both displays, S Pen support, great stereo speaker experience, Snapdragon 888 is a solid performer, good camera quality, and improved durability overall.
However, there are still a number of key areas that it could improve on. There's no headphone jack, it's harder to find protective cases, battery life / capacity could be higher, and it's still pricey at RM6,699. Despite all of that, I do believe this iteration of the foldable smartphone has come to a point where it can easily take the place of any flagship smartphone as a daily driver without issues.
At the end of our Samsung Galaxy Z Fold3 review, we award this foldable smartphone with our coveted Gold Pokdeward.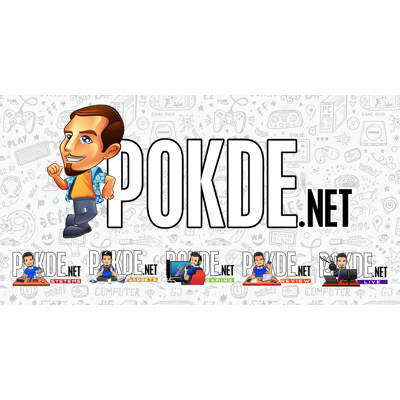 Big thanks to Samsung Malaysia for sending us this smartphone for the purposes of this review.