Review
HUAWEI Y9 (2019) review — can HUAWEI do bang-for-buck too?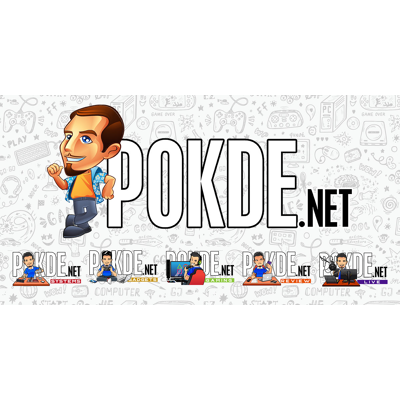 Overview
HUAWEI targets a more affordable price point with the HUAWEI Y9 (2019), but the device faces off against some really tough competition in its price segment. Will HUAWEI be able to impress us?
Positives
+ Shiny back looks good!
+ Excellent CPU performance
+ Good battery life
+ Nice display
+ Camera delivers passable images in all lighting
+ AR stickers are a fun gimmick
Negatives
- Glossy plastic used everywhere
- No 5 GHz WiFi for a "2019" device
- Uninspiring GPU performance
- EMUI 8.2 is due for a refresh
Introduction
HUAWEI is probably better known for their three higher end series, the HUAWEI Mate, HUAWEI P and HUAWEI nova lineups. But they do make affordable devices, like the one we will be looking at today. The HUAWEI Y series is HUAWEI's family of more affordable devices, and the HUAWEI Y9 (2019) today comes in well below RM1000. How does it fare though?
Unboxing
The packaging of it is very simple. Unlike the more expensive HUAWEI Mate and HUAWEI P series which usually come in black boxes, this one here is white. And it just says HUAWEI Y9 (2019). Clean and concise. Just the way we like it.
The contents are pretty much what you would expect with a budget smartphone. HUAWEI did throw in some earphones into the package too, so you can make use of the 3.5mm jack on the HUAWEI Y9 (2019) right from the get go.
Appearance
From the front, the HUAWEI Y9 (2019) looks just like any mid-range device until you notice the dual front facing camera.
The back of the device looks more interesting. The finishing here is a bit more subtle than what we have seen, so it isn't as eye-catching as some other devices with a similar NCVM finishing. Unfortunately to cut cost, HUAWEI used plastic here instead of glass.
More plastic is used here for the frame. While it's glossy, I actually took a SIM ejector pin to it and it did pretty well resisting scratches. The power button sports a concentric circle pattern for a more interesting look and feel, but make no mistake, it's all plastic.
Over on the bottom you will find the 3.5mm jack, microUSB port and primary loudspeaker. The holes could have been more refined though, as the edges look unfinished here on the HUAWEI Y9 (2019).
Overall, the HUAWEI Y9 (2019) looks good for its price, but is probably a device which probably won't stand out in a sea of devices with similar finishes. For some reason in the later half of 2018, every manufacturer wants to use NCVM on plastic for their mid-range devices.
Specifications
CPU/Chipset:
Kirin 710 (4 x Cortex A73 @ 2.2 GHz, 4 x Cortex A53 @ 1.7 GHz), 12nm FinFET
GPU:
Mali-G51 MP4
RAM:
4GB
Display:
6.5″ FHD+ (1080p) IPS display
Storage:
64GB eMMC 5.1 (expandable via microSD card up to 256GB)
Camera:
Main Camera(s)
13MP f/1.8 + 2MP f/2.4 depth sensor
LED flash, AI stabilization, Night mode, AI camera
Front Camera
16MP f/2.0 + 2MP f/2.4 depth sensor
AI beautification, 3D lighting
OS:
EMUI 8.2 based on Android 8.1 Oreo
Connectivity:
Wi-Fi 802.11 a/b/g/n (2.4 GHz)
Bluetooth 4.2
SIM:
Dual nanoSIM
Battery:
Li-ion 4000 mAh (non-removable)
Dimensions:
162.4 x 77.1 x 8.05 mm
Weight:
173 g
A major turn off in the HUAWEI Y9 (2019) is the lack of 5 GHz WiFi, as well as no Bluetooth 5.0. The rest of the specifications are pretty decent, and if we were to nitpick, it would be the use of microUSB here instead of USB-C. Well, with it having "2019" as a part of its name, I was probably expecting more of it?
Performance
With a Kirin 710, we are looking at really impressive CPU performance, but somewhat mediocre performance when it comes to the GPU segment. We will see if our predictions come true.
In Antutu, the HUAWEI Y9 (2019) handily bests all the other devices featuring Snapdragon 660 or Snapdragon 636 chipsets, but somehow loses to its own brethren which scores an extra 6000 points.
In Geekbench we see the Kirin 710 flex its processing muscles. If we take a look at the specifications, we would expect the Kirin 710 to perform slightly worse than Snapdragon 660, but it doesn't seem to be the case.
The HUAWEI Y9 (2019) takes a beating here, with graphics performance that slots it right below the Helio P60, but above the Snapdragon 636 devices. It isn't much faster than the Snapdragon 636 though, so while it has a beefy CPU, it definitely could do with a faster GPU.
PCMark shows that the HUAWEI Y9 (2019) taking revenge against the HONOR 8X which bested it in Antutu. It performs better than the Snapdragon devices we are comparing here.
When testing the battery life of the HUAWEI Y9 (2019), we found a rather weird outcome. Despite a 250 mAh battery advantage, but it only ekes out an extra 10 minutes over the HONOR 8X. It does offer better battery life than the other devices compared in this review though.
For normal day-to-day usage, I managed to squeeze out more than 48 hours away from the plug, with more than 6 hours of screen on time. A heavier user might find it delivers less standby time, but a full day of use is definitely possible in a single charge. Charging it up is a time consuming affair, as 30 minutes connected to the provided adapter only gave me 22% of my battery back.
User Experience
Curved backs do offer a more comfortable time holding the device, and the HUAWEI Y9 (2019) is no different. Its smoothly curved back meets the sides which start with a tiny lip raised just slightly above the back. The display here is solid, with vibrant colors, great maximum brightness and a TÜV Rheinland-certified eye comfort mode. No complaints about the screen.
The UI will be familiar to anyone who has used a recent HUAWEI/HONOR device. It's EMUI 8.2 which is based on Android 8.1 Oreo. The same general aesthetic has been around since EMUI 5, and it does seem like HUAWEI should give it a refresh. With that said, it is still one of the better UIs in China-made smartphones. Generally day-to-day usage is really smooth, with nary a stutter. HUAWEI could probably do with less of their bloatware though. Our unit came pre-installed with several apps like Camera360 and Z Camera, which was a mild annoyance.
The additional camera apps aren't exactly useful, because the built-in one is pretty great. It's shared with the flagships, with the exception of the Master AI features and also the Leica color profiles. Aside from that, it's pretty similar.
Well it would be ridiculous to expect that it would deliver anything close to what HUAWEI's flagships can. And it doesn't. The images the HUAWEI Y9 (2019) produces are pretty good for the asking price though. It could probably do with a touch more detail, as plants in the background are often reduced to smudgy green objects. Still, a solid showing for the price, especially when you can take low light photos with handheld 4-seconds exposure. The results are much brighter shots, but the oversharpening does lower the overall appeal of the images. You can check out the full-sized shots here.
The hardware behind the selfie prowess are these two cameras. The simulated bokeh effects are pretty accurate, but to be honest we have seen great results from single cameras setups from HUAWEI as well. The AR stickers are fun too, and are surprisingly accurate, but you don't actually need two cameras to handle that either. So just why are they here?
Conclusion
So would we recommend the HUAWEI Y9 (2019)? As a whole, it's a passable device. It has a serviceable camera, a large battery, a great display and does well in our benchmark suite as well. RM899 for the HUAWEI Y9 (2019) is a decent deal, but not exactly a great one. HUAWEI could have done better to bring more value to the table.
For starters, it could have been better if HUAWEI went the extra distance to add more storage. Or just drop the second front facing camera, and get a smaller notch, be even more affordable and still not have to lose a single gimmick. We all know a single camera can do all the same things anyway. I have no complaints about the plastic body, as I find it a very acceptable sacrifice to fit better internals into a specific price point, and the Kirin 710 is a chipset that's relatively beefy in this price segment. As it is, the HUAWEI Y9 (2019) just doesn't particularly stand out, neither negatively nor positively. Which can be a good thing, or a bad thing, depending on your perspective.
Our thanks to HUAWEI Malaysia for provisioning the HUAWEI Y9 (2019) for our review purposes. To support us, do check out the HUAWEI Y9 (2019) via the following link: