Review
Kingston DataTraveller Elite G2 128GB review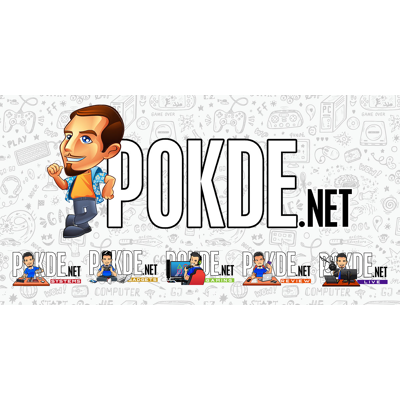 Positives
+ Looks good with solid zinc alloy body
+ Very portable
+ Shock proof and water resistant chassis
+ Fast read speeds
+ Good real-world transfer speeds
Negatives
- Has trouble keeping speeds up when handling smaller files
- High cost-per-GB

Introduction
I have always been using free USB drives collected from events I have attended, or some of my older USB sticks which were purchased way before USB 3.0 was even a thing. They are slow, but they have always been with me and store an assortment of stuff I don't even remember having. This time, I received the Kingston DataTraveler Elite G2 128GB for review, which is indeed an elite USB drive. USB 3.0, zinc alloy casing and all the trimmings are here. Never thought I would get excited at a USB stick, but here we go!
Unboxing

I don't think we can actually call this section the unboxing section in this case. There isn't a box. It looks just like the packaging of any other Kingston USB stick packaging, with clear plastic holding the Kingston DataTraveler Elite G2 128GB tightly against a bit of hard paper. Kingston proudly proclaims 180MB/s read and 70MB/s write speeds, which we will definitely test.
The back has lots of little text in various languages. It explains that the available space will be less than the listed capacity, in case you didn't know already. It is designed to work with every OS, and there is a really tiny disclaimer that USB 3.1 here is of the Gen1 variety. Which means it is essentially just USB 3.0. Got it.
Cutting along the dotted line, squeezing on the sides, and we have the Kingston DataTraveler Elite G2 128GB out of its packaging. There is nothing else included with the Kingston DataTraveler Elite G2 128GB.
Appearance
The Kingston DataTraveler Elite G2 128GB won't win any awards for its size. It looks good in its black zinc alloy body. This USB drive is pretty long but narrow, allowing it to not obstruct ports that are very close together. There is a crosshatch pattern to improve grip along with the upward curve near the tail to help you pull it out even easier. The silk-screened text is easy to see, and everyone near you will be able to see that you sport a 128GB USB drive.
The cap's design without any holes to tie it to the USB drive is just a recipe for disaster. I see myself losing it within a week if I carry it around, but that could just be clumsy old me. On the bright side, you will not lose the drive that easily thanks to a huge hole at the rear end to attach your keychains.
There is an LED that flashes to indicate I/O activity on the curved area. It isn't too bright, so it won't annoy you. It intelligently disables itself when it is idle too.
Specifications
| | |
| --- | --- |
| Interface: | USB 3.0 5 Gbps |
| Capacity: | 128GB (115.5GB usable) |
| Rated speed: | Read: 180MB/s, Write: 70MB/s |
| Dimensions: |  59.37 (L) x 18.98 (W) x 10.8 (H) mm |
| Included accessories | N/A |
Performance
Synthetic
We will test the Kingston DataTraveler Elite G2 128GB with our usual storage benchmarks, CrystalDiskMark and Anvil's Storage Utilities. We did try to run AS SSD on this but the limited random performance meant that it will just take very long and do very badly at the benchmark. With that said, here goes.
Wow the Kingston DataTraveler Elite G2 128GB actually did better than it was rated to do. Capable of 244 MB/s read and 90 MB/s write, this is one fast USB stick. 4K Random performance is abysmal, but then this is not going to be the place you run your games or boot Windows from, so that is really quite inconsequential.
Here we see more of the same. Really poor 4K speeds and good sequential speeds. Given the fast reads and average write speeds, you can consider using it as more of a store than something you quickly copy stuff to.
Real world
The real world performance is good when it comes to moving around larger files, but when smaller document are copied from my 256GB Samsung 850 EVO to the Kingston DataTraveler Elite G2 128GB, it chokes so bad, taking nearly 4x time time needed by  the Western Digital My Passport Wireless Pro 2TB to complete the task.
Taking a look at the value-per-GB, the Kingston DataTraveler Elite G2 128GB does quite poorly. But we are only looking at one aspect of it. As it is a tiny stick offering 128GB of shock-proof, water resistant storage, it is definitely much easier to carry along than the USB external HDDs.
Conclusion
Priced at RM279, the Kingston DataTraveler Elite G2 128GB is one pricey thumb drive. It is faster than your average USB stick, and is faster than your average external HDD when it comes to reading off it. It would be great to copy stuff from one PC to another with, but take note that its write speeds aren't as fast as mechanical HDDs. On the bright side, you don't have to worry about dropping it, as the zinc alloy is shock proof, and NAND isn't as sensitive to shock as spinning platters. For what it is, the Kingston DataTraveler Elite G2 128GB is worthy of our Bronze Pokdeward.
Our thanks to Kingston for sending us the Kingston DataTraveler Elite G2 128GB for review!