ASUS ROG Strix LC Radeon RX 6800 XT slaps a 240mm AIO onto Big Navi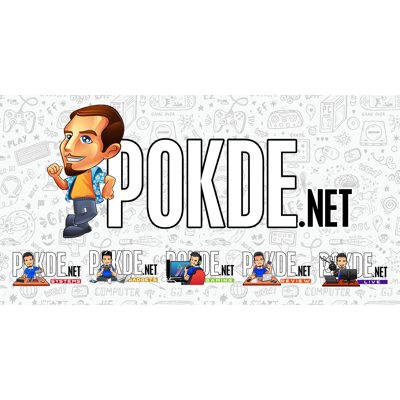 ASUS usually doesn't really care about AMD's graphics cards, instead focusing their efforts on designing amazing coolers for NVIDIA's GPUs. However this time around, I guess ASUS is actually excited about the Radeon RX 6000 series, even designing a hybrid AIO cooled card in the form of the ROG Strix LC Radeon RX 6800 XT.
ASUS ROG Strix LC Radeon RX 6800 XT
ASUS reportedly found that improved cooling was necessary to extract the full potential of the Radeon RX 6800 XT. As such, they decided to slap a 240mm AIO liquid cooler to cool it. ASUS designed a custom coldplate which covers both the Big Navi GPU and GDDR6 memory modules to extract the most performance out the Radeon RX 6800 XT. For the VRMs, ASUS decided that a blower fan would be sufficient for that.
You get 600mm hoses to allow for more flexible installations, and there is also a lot of RGB on the front side of the card, as well as ROG's signature cybertext motifs. This card clearly begs to be vertically mounted.
ROG Strix Radeon RX 6800
For those who want a more conventional design, ASUS will also be offering the ROG Strix Radeon RX 6800. It appears to share the same cooler as the ROG Strix GeForce RTX 30 series, with a beefy 2.9-slot profile. ASUS will be using a custom short PCB to allow hot air to exhaust out the backplate directly, similar to what we have seen in the ROG Strix GeForce RTX 30 series cards.
TUF Gaming Radeon RX 6800 Series
There will also be the TUF Gaming GeForce Radeon RX 6800 XT and Radeon RX 6800. ASUS appears to have redesigned the coolers for Big Navi, with a thicker 2.9-slot cooler than the 2 point 7 slot ones which we have seen on the GeForce RTX 30 series cards. The fans are also different from their NVIDIA counterparts, seemingly borrowed from the ROG Strix cards as they sport more blades. Aside from redesigning the cooler itself, the backplate also appears to have been refreshed with indents to better contact the rear of the PCB to wick heat away from the VRAM.
One thing that ASUS didn't mention was whether the card will have the sweet two-piece cooler from the TUF Gaming GeForce RTX 3080. That worked great with NVIDIA's cards, and I would love to see it cool Big Navi. Also check out the capacitor array behind the GPU. ASUS is really not playing around with Big Navi. Well, all we have to do is wait for 18th November to know more about these cards!
AMD Radeon RX 6000 Series Specs
AMD Radeon RX 6800
AMD Radeon RX 6800 XT
AMD Radeon RX 6900 XT
CUs
60
72
80
Cores
3840 Stream Processors
60 Ray Accelerations
4608 Stream Processors
72 Ray Accelerators
5120 Stream Processors
80 Ray Accelerators
Game Clock (MHz)
1815
2015
2015
Boost Clock (MHz)
2105
2250
2250
Memory
16GB GDDR6, 16Gbps
16GB GDDR6, 16Gbps
16GB GDDR6, 16Gbps
Infinity Cache
128MB
128MB
128MB
Memory bus width
256-bit
256-bit
256-bit
TBP
250W
300W
300W
Price
$579 (~RM2407)
$649 (~RM2698)
$999 (~RM4152)
Launch date
18th Nov 2020
18th Nov 2020
8th December 2020
Pokdepinion: I don't think the ROG Strix LC Radeon RX 6800 XT will be a good fit in my SL600M… Maybe I need a new case.