Review
Lenovo K8 Note Review; As stock as it gets!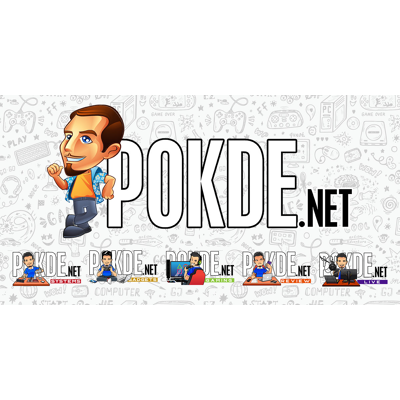 Positives
+ Sleek and durable aluminium unibody
+ Dual-SIM AND MicroSD slot
+ noise-cancelling microphone
+ Stock Android OS
+ Very loud audio with Dolby Atmos
+ Music button that can be reconfigured for other apps too
Negatives
- No earphones bundled considering Lenovo is marketing the Dolby Atmos Audio
- Battery life is disappointing
Introduction

First, put the typical 'Note' hat aside because it's been a paradigm lately that devices having the word note in their name would have a stylus because it's not the case here. Secondly, subsequent to the previous Lenovo K6 Note, you might be wondering, where is the Lenovo K7 Note and why are we jumping straight to Lenovo K8 Note? Well, that's because the Lenovo K8 Note is two generations ahead of its predecessor, putting it into the leader's throne. That said, here's our review of the Lenovo K8 Note.
Unboxing the Lenovo K8 Note
As usual, here's our official unboxing video of the Lenovo K8 Note. The box is rather catchy with lime green scheme giving it a pretty tangy and refreshing look. Inside, it's pretty standard, the device comes with a charger, cable, SIM tray pin and user guide. As you may have noticed, the earphones are missing here. I don't know about you, I no longer use bundled earphones anyway, but I think something basic would have been sweet for some users.
Appearance
Today, if I pick and shuffle 20 different devices and put them next to each other facing front, it would be harder to identify which device is which. The conventional look has spread pretty much across every device that we can find in the market and it's getting tougher to innovate this facade. I suppose, if it's not broken, don't fix it? Then again, similar doesn't mean same. You're looking at a 5.5-inch Full HD display that has a pixel density of 441 ppi and 450 nits brightness 178° viewing angle IPS panel. Being a mid-range device, this display is perfectly a sweet spot and I couldn't have been happier with it. It doesn't end there, the 2.5D glass curves gracefully over the metallic sides with a solid protection layer of Corning Gorilla Glass with an oleophobic coating to keep smudges reduced.
The top is donned by the speaker piece sandwiched between the 13MP f/2.0 camera and the front LED flash, while at the bottom you can see the slowly-becoming-rare haptic feedback supported softkeys.
Turning it over to the other side, the dual camera with 13MP + 5MP configurations decorate the bulging section on top of the metal body, sitting right above the fingerprint sensor of which I'm not a fond of it's location (contrary to Vyncent's opinion, I prefer my biometrics to be front facing which I believe should be the industry's practise). The antenna strips span across the device horizontally on both top and bottom sides. What's actually interesting about this back, is that it's made from 6000 series Aluminium as a unibody metal frame ensuring durability is taken seriously. Further at the top most, you will also find the noise-cancelling microphone which is definitely a bonus.
Indeed, the 3.5mm jack is still present here. Which amplifies the disappointment that there should have been a pair of earphones bundled here.
On the left side, you can see the dual sim tray slot next to the micro SD tray slot. I'm a total sucker for this compared to the nonsensical combo slots that feels like their manufacturers are just not giving it away genuinely, so kudos to Lenovo for this! Next to these is a music button with a red accent around it to make it stand out. You can long press it to play or pause, double click it for next track or triple click for previous track. Music aficionados are definitely going to love it!
On the right side, we have the power button and the volume rocker which are not aliens to anyone already.
Lenovo decided to settle with the conventional Micro USB instead of adopting the newer standard Type-C but that's totally fine. Next to this are machine drilled speaker grille that delivers pretty remarkable sound. The Lenovo K8 Note can definitely take some mild water splashes since it has P2i coaring, but it's not rated water resistant, so don't really bring it to the pool.
Specifications
CPU:
MediaTek Helio X23 (Deca-core 2.3GHz)
GPU:
ARM Mali T-880 MP4
RAM:
4GB
Display:
5.5″ FHD (1080p) IPS, 441ppi, 450nits, Corning Gorilla Glass 3
Storage:
64GB (expandable with MicroSD up to 256GB)
Camera:
Main Camera
13MP + 5MP (depth of field) f/1.7, phase detection, autofocus, dual-LED, dual-tone flash
Secondary Camera
13MP f/2.0, LED flash
OS:
Android 7.1.1 Nougat (planned upgrade for Android 8.0 Oreo)
Connectivity:
Dual-band Wi-Fi 802.11 a/b/g/n/ac
Bluetooth 4.2 with A2DP and LE
GPS, FM Radio
SIM:
Dual nano SIM
Battery:
Li-Po 4000mAh
Performance
The Lenovo K8 Note houses a 20nm based MediaTek Helio X23 (MT6797D) deca-core CPU that has the following breakdown of the cores:
4 x power efficient cores clocked at 1.4GHz
4 x powerful cores clocked at 1.85GHz
2 x high performance cores clocked at 2.3GHz
This is also paired with 4GB of RAM that would deliver a rather remarkable performance; at least I'd expect it to. On paper, these specs are definitely worth putting against some powerful players in the market so I didn't go soft on the Lenovo K8 Note. It is also worth mentioning that the Lenovo K8 Note has a 4000mAh Li-Po battery for endurance so let's see where it stands in our charts. Take note that we filter our charts based on the closest proximity in comparison and it's not a head-to-head competition.
First we begin with our usual overall test just to get a rough estimate of where it stands in our hall of fame charts. I think you would be surprised enough to see how it stood ahead of the Snapdragon 600 series based devices giving it quite an edge. Let's move to my favourite test.
I don't know how many times I've mentioned this in my reviews, but PCMark's Work 2.0 Performance is my favourite test of all time. But I'll repeat myself again. The PCMark Work 2.0 Performance puts the device through the real world scenarios that you will be using the device in. Rendering web pages, running intensive javascript via AJAX, adding AJAX items using Android's WebView are some of the most important tests that are done. Most websites utilise hefty jQuery manipulation and AJAX HTTP calls (including our own website) and these scripts are redundant on responsive based websites. Javascript is the costliest overhead for browsers and being able to chuckle while rendering is big boasting task. Apart from that, it also pushes the device to play, edit and save a video using OpenGL ES 2.0, the Android's native MediaCodec API and Exoplayer. Then, a productivity test is carried out using Android's native EditText view and PdfDocument API. Next, it runs PhotoEditing 2.0 which it harnesses Android renderscript API. Finally, it ends with a data manipulation process that parses data from various file formats, measuring frame rates while manipulating dynamic charts.
You can see from the results that then Lenovo K8 Note managed to catch up close with some pretty higher tier devices, and putting some rather powerful devices to shame.
Geekbench specifically puts the CPU to test and it seems like even having 10 cores didn't really stood a chance against devices with lower number of cores. I'm pitting it against Snapdragon CPU mostly because the X23 itself in its own range is rather superior.
Moving on to 3DMark test, we push the devices for some OpenGL tests. It seems like the Lenovo K8 Note is more optimised for ES3.1 tests which is a good thing. The Sling Shot test fell short compared to most devices and the ES2.0 was just subpar. It seems like rendering videos is not the big thing for the Lenovo K8 Note.
Finally, we move on to the battery test. The 4000mAh Li-Po battery failed miserably in our tests. So much that some devices using 3000mAh battery managed to perform better too. I guess the CPU Helio X23 needs some work in terms of power efficiency afterall. I tried this test a couple of times and got the same results but I couldn't believe what I saw.
User Experience
I love 5.5″ smartphones! At most I'd go 6.0″ and under desperate measures, might consider 6.5″ but nothing above that. 5.5″ is where things hit the sweet spot for me. It feels just right in palms and pocket. Everything is accessible easily and within reach even while using in one hand. That was definitely the motivation for me to put the Lenovo K8 Note to test here.
See that? It's easy to grip, fits gracefully between my fingers and the palm and it's just accessible. I think it would have been awesome to have this device having a 18:9 display configuration since it's the trend now because it does have plenty of room for it. The FullHD display is definitely to fall in love with. Glowing at 450 nits with a 441 ppi density, the display really looks beautiful, it's hard to believe that this is actually a mid-range device. That's not all that is to appreciate here, though. Lenovo has kept the device raw stock using Android 7.1.1 which will see an Oreo upgrade soon. There's just no bloatware here. Nada. It's plain ol stock Android OS, keeping things super snappy and butter smooth! And since Nougat already supports split screen, I really don't see any other reasons to bloat the device. I'm hoping that keeping stock Android will at least motivate Lenovo to deliver OTAs sooner than their users expect.
Lenovo has even taken the liberty to include the Microsoft productivity tools so you don't have to install them separately. It's basically a fire and go device. No utter nonsense, simplicity combined with practicality.
Yup, you saw that right. The haptic feedback buttons are not backlit and it's kinda disappointing in dark conditions. I'm used to devices with the back key on the right side, so while using the Lenovo K8 Note, I kept hitting the multi tasking key instead when I couldn't see the buttons. I think we've sent this feedback to countless brands in the past and saw them solving this so, dear Lenovo, if you're reading this, please accept our message.
Let's move on to the camera. You can find two cameras on the back of the Lenovo K8 Note, one being a 13MP camera which is handling the duties of actually taking the pictures, while the other being a 5MP camera which is dedicated in identifying depths of the object. The camera definitely feels very much like what you would find on Motorola G5s Plus and X4 but that comes at no surprise. It has the same depth-enabled and normal mode so you can make your pick. It does seems a bit struggling under low light conditions, but it manages to take fair shots nonetheless.
One thing that you can really appreciate immediately is the fact that it has a pretty elaborate PRO mode too.
Yup, PRO mode is also available in the front camera mode as well. Now, enjoy some shots that we took with the Lenovo K8 Note.
The 64GB storage is definitely a bliss and the separated micro SD slot is god sent! You can actually use the micro SD without having to sacrifice the second SIM slot – I just wish every manufacturer could follow this. To make things even more interesting, the Lenovo K8 Note supports USB OTG too which means, you can just hook up a pendrive to the device if you need to.
The Lenovo K8 Note comes with Dolby Atmos sound system which definitely means something. The Lenovo K Note series has always been the crown holder when it comes to sound and the Lenovo K8 Note is no exception. It has what Lenovo calls a "virtualized 360° surround sound impact" and auto tuning of frequency to optimize the listening experience. More importantly, the spekaers are loud. Like, really LOUD! Loud enough that if you are on the hunt for a phone that just has loud audio, get the Lenovo K8 Note! It also has a dedicated button for music. I know what you're wondering. Can I use the media button on the Lenovo K8 Note for something else? Indeed! You can associate it with any app on the device. Use it to launch the camera, or the browser, or pretty much anything you please! This is your button!
Conclusion
The Lenovo K8 Note is priced at RM1,299 which is definitely a perfect price point for this device. The specifications are very well balanced, the design is elegant and overall, it makes a very good phone! I love the display, I love the sound and above all, I just love the 5.5-inch size. The battery needs a little work here, but otherwise, this is definitely a super practical smartphone for today!
From today until December 14th, 2017, you can get the Lenovo K8 Note at an even awesomer price of RM999! Just click the button below!