Review
ROG Mobile Desktop Dock Review – Bringing ROG Phone gaming to the desktop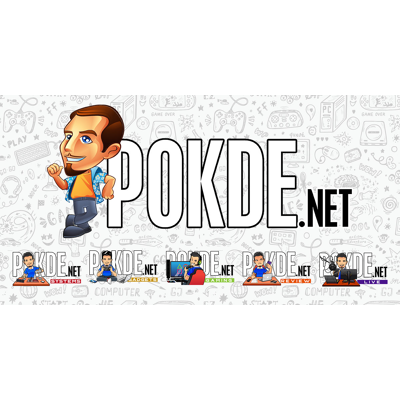 Positives
+ Build quality is pretty solid
+ Interactivity between the input ports are pretty good
+ Low latency gaming
+ AURA RGB Support makes it a beautiful sight to blend with your PC
+ Multiple screen modes available
Negatives
- Should come with additional power adapter and cable at least
- Requires the USB Micro-B cable but not provided
- Heavily relies on key mapping
- Not butter smooth performance
- No HDMI input option for PC source
At one particular point of time, every mobile gamer have experienced the moment when they scream, "If only I had a keyboard and mouse for this game" internally. There are some games that are just easier to handle with keyboard and mouse, some better with the gamepad, while others deliver a better experience on a touch screen. There is no one size fits all for the serious gamer that plays every genre and if you are a mobile gamer, this happens more than ever. This is where the ROG Mobile Desktop Dock solves the problem at least for the ROG Phone owners.
Unboxing the ROG Mobile Desktop Dock
This is the second accessory that we are reviewing for the ROG Phone that is branded with Republic of Gamers (ROG). This also shows that the ROG Mobile Desktop Dock was made exclusively for the ROG Phone. Let's take it out from the box and see what is inside.
You will get the ROG Mobile Desktop Dock unit itself along with the warranty form and a quick start guide. Looking at the features that the ROG Mobile Desktop Dock packs, I expected ASUS to at least include an additional power adapter, its cable and a Micro-B USB cable. The ROG Mobile Desktop Dock is meant to be permanently placed around your desktop so using your ROG Phone's power adapter and cable for this is a pretty downer. As for the Micro-B cable, I'll explain it shortly.
Appearance
This is the front view of the ROG Mobile Desktop Dock. There is a little button on the left corner that switches between the mobile and PC mode. On the other end, is a ROG logo and in between is LED strip that has RGB support reflecting your AURA RGB mode on your ROG Phone. It uses the proprietary 48-pin connector to interface with the ROG Phone using it's side mount port putting the ROG Phone in landscape mode in the dock. The chamber at the back houses a fan that cools down the ROG Phone while its docked and the fan is controlled the same way you control the ActiveCooler mount. So far so good.
At the back, things get even more interesting as the ROG Mobile Desktop Dock comes with a plethora of connectivity options. At the left most is a microphone in socket followed by a 5.1 surround capable S/PDIF port that doubles as your headphone port. Next to it is a HDMI 2.0 and a DisplayPort 1.3 output that you can connect to an external display. The interface versions shows that the ROG Mobile Desktop Dock would have no problems outputting to a 4K display if you must. Following this is a RJ45 Gigabit LAN port for high speed wired internet connection to your ROG Phone. Next to this are 4 USB 3.1 Gen 1 Type-A USB ports and at the right most, we have a Type-C USB input port for power, that is said to support Power Delivery 3.0 option (but I did not test it). The power port also provides QuickCharge 3.0 to the ROG Phone.
On the left side, there is a DisplayPort 1.3 input port followed by USB 3.0 Micro-B port and a SD card slot that supports SDXC up to 2TB class 10 SD card. That's pretty much everything that is available on the ROG Mobile Desktop Dock.
Specifications
I/O Ports
Input
– DisplayPort 1.3
– USB 3.0 Micro-B
– SDCard (support SDXC up to 2TB class 10)
– 4 x USB 3.1 Gen1 Type-A
– 3.5mm microphone
– 10/100/1000Mbps RJ45 Gigabit LAN
– Type-C power
Output
– HDMI 2.0
– DisplayPort 1.3
– 3.5mm combo (Headphone + S/PDIF)
Dimensions
176.3mm x 106mm x 87.8mm (LxWxH)
Weight
400g
Lighting
LED with AURA RGB support
Fan
1 x built-in fan
Buttons
1 x PC/Mobile switch button
Phone Case Support
No
AeroActive Cooler Support
No
The Phone Case does not work because it blocks the side-mount port and the AeroActive cooler is not needed as the ROG Mobile Desktop Dock already has its own built-in fan.
User Experience
I put rather high expectations on the ROG Mobile Desktop Dock because this accessory seems to have all that you could ever want to bring your mobile gaming to desktop level. Probably the best part about the ROG Mobile Desktop Dock is the fact that you can switch between your PC and mobile at any given time. Just plug your peripherals to the dock, hook it up to the DisplayPort on your PC and output it to an external display and you're good to go. Simple right? Or maybe not?
So this is the typical setup that you would have assumed. We have the DisplayPort 1.3 cable plugged from my gaming PC into the ROG Mobile Desktop Dock, the USB Type-C delivers the power to the dock, mouse and keyboard connected to the USB 3.1 Gen1 Type-A ports, and a HDMI 2.0 output to an external display. While everything seems fine, you get your mobile output on the display but you can't seem to switch to your PC. Well, that's because something is missing here.
You need to plug in the USB Micro-B cable along with the DisplayPort cable. It's main purpose is to provide file transfer capabilities and I don't think it provides power to the unit considering we already plugged the ROG Mobile Desktop Dock to the Type-C power input. I'm totally fine with this setup actually, but look, the Micro-B is not a typical USB cable that most people would have lying around at home and I had to get it separately just to test out this dock. ASUS should have at least provided this cable if anything at all. Anyway, with everything mounted, we are all set to bring our mobile gaming to the larger display.
One flick of this button and we can switch between the PC and mobile seamlessly. This is nifty and it works like a charm. It's quick and there is almost no lag in switching between both interfaces. Your only concern here would be that you must use DisplayPort from your gaming PC into the ROG Mobile Desktop Dock as there are no other options, especially HDMI. Once again, the SD card is redundant here much like the TwinView Dock that we reviewed previously.
Plugging the smartphone into the ROG Mobile Desktop Dock, you will be presented with three screen modes; mirror mode, twinview more (beta) and tablet mode (beta). The mirror mode is the one you would probably use most. It reflects what you have on your smartphone to the external display.
The TwinView mode basically does exactly what the TwinView dock does – provides an additional screen for running a secondary app or output a second display which so far, at the time of writing, is only Asphalt 9 game supports. If at all the list of games in this mode grow, it would actually be pretty interesting.
The tablet mode would be familiar to your if you have ever used ASUS PadFone devices before. The secondary display runs in a tablet mode which is slightly different from the mobile mode. There is no notification drawer and the grid becomes much wider, allowing room for more apps per row.
You can also choose which applications should be displayed in Tablet mode. This mode works best if you have a touch screen, but plug in your mouse to the ROG Mobile Desktop Dock and it will actually work pretty fine.
When the ROG Phone is docked, you will also be given the option to enable the LAN internet on the ROG Mobile Desktop Dock. It provides even lower latency in gaming compared to Wi-Fi and is especially useful in taking advantage of the Gigabit Ethernet connectivity.
Okay, all that is fine. How does playing game on the ROG Mobile Desktop Dock feels like?
The experience is not as seamless as you would think. At least not yet. You need to configure the key mapping before you can start playing game. Much like the support on the gamevice that we reviewed previously, docking the ROG Phone to the ROG Mobile Desktop Dock with the keyboard and mouse plugged in gives you full control of the keys and buttons available on the mouse to customize. The image above was the profile that I created for PUBG Mobile game. It would be a huge advantage if I could share this layout with the community so people can just download and start playing away. At least this is how Nvidia did with their shield and it becomes hours of fun trying out different key mapping that different people use.
Playing the game itself is not really as smooth as I thought it would be. In fact the controls feel sluggish when playing PUBG Mobile. It could be the game optimization though, because otherwise, the interface navigation is really smooth. Then again, we didnt buy the ROG Mobile Desktop Dock just to stroll around the interface, did we? Getting used to keyboard and mouse gaming is a long stretched process but use it long enough and the experience can be pretty remarkable. It's just that, the overall key mapping might be a little frustrating after some time especially when the interface buttons become minute as the key mapping doesn't allow to resize the on screen mapped buttons (again, unlike Nvidia Shield).
The temperature of ROG Phone is solid when docked on the ROG Mobile Desktop Dock. As you can see above, 31°C is a pretty good temperature for a powerful smartphone like the ROG Phone. Thanks to the fan on the ROG Mobile Desktop Dock of course. While you can set it to automatic, I leave it to run on high at all times just to make sure the temperature of the ROG Phone stays decent. Afterall, pushing all the horses out of the ROG Phone can be pretty taxing and the phone would get warm otherwise. Do take note that the fan is pretty noisy at its maximum level so if you find it annoying, just turn it to automatic or low speed.
Conclusion
The ROG Mobile Desktop Dock is definitely a nice accessory to have. If you are serious about mobile gaming and have a nice PC setup, it makes a pretty good addition to the whole ecosystem. While it packs some serious connectivity, gaming experience is not really what I had expected it to be. I mean, just when you thought having a keyboard and mouse might give you an advantage on mobile gaming, you would realize that eventually you would rather just game on the touch screen instead. Maybe mobile gaming has a longer mileage to clock in terms of optimization, but at least this is a good start.