Review
MSI Force GC30 Review — All-rounder Gaming Controller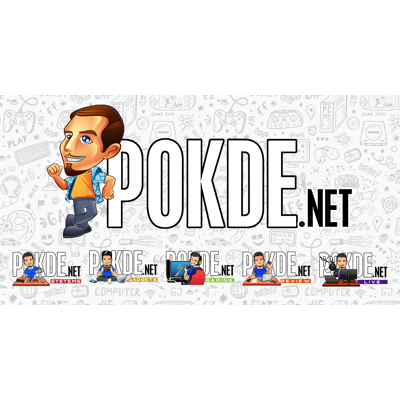 Overview
The MSI Force G30 controller offers wireless connectivity while also being flexible in terms of gaming platforms.
Positives
- Usable on several platforms
- Wireless controller
- Decent battery
- Easy to use
Negatives
- Needs a bit refinement in the shoulder design
- Uses microUSB
- Analogs need calibration
If you're on the lookout for a controller that's compatible with a variety of platforms, this could be something for you to consider. In this MSI Force GC30 review, we're gonna see if it's truly worth your money. Let's find out, shall we?
MSI Force GC30 Unboxing
Inside the box of the MSI Force GC30, you will find the following items:
MSI Force GC30 controller
Documentation
USB dongle
Extra D-Pad
2m USB cable
30cm OTG cable
MSI Force GC30 Appearance
As you can see, the GC30 has a similar layout to an Xbox controller, where it has X, Y, B, and A labeling for the buttons. There are four LEDs in the middle which shows what mode you are on. The D-pad can also be swapped with the extra one they gave from the package as they are magnetic, should you wish to do so.
At the top of the controller, you can find its microUSB port. The shoulder buttons and triggers are designed with lines for a better feel and grip. As for the back, there's simply a sticker where it shows the the types of lighting and what modes they represent using the LED lights on the front.
MSI Force GC30 User Experience
Comfort
When it comes to grip, the MSI Force GC30 feels like a solid gaming controller. I like the rubber texture that they've put on both sides, something you'll appreciate if you have sweaty hands like me.
I've tested quite a number of controllers before. Some felt like they were really cheap and some offer you a premium feel. For the Force GC30's case, it sits right in the middle. It's overall design could do with some refinement but it has the right weight to it that doesn't make it feel like a toy.
However, I wasn't satisfied with the back of the controller. I find that the shoulder area beneath the triggers doesn't have the best of designs. Personally, I'm the type of player that rest my middle finger near that area instead of the triggers (I let my index finger do all the work). It certainly doesn't feel the best in that area and it can feel rather annoying. If you rest your fingers on the triggers, then this won't be an issue for you.
Performance
Though the product's manual only mentions that the GC30 is compatible for PC, PS3 and Android devices, I decided to test it out on the PS4. It did manage to detect and I was able to play Ghost of Tsushima but after awhile, it disconnected by itself. Something to take note of if you plan to use this with the PlayStation 4.
That aside, the buttons feels decent enough but I found that they need a little bit of force to trigger an input. The analogs on the GC30 feels like they need a little bit of adjustments.
I feel that they have little resistance when you push them around and this can easily affect your aiming in games, especially first person shooters. Not surprisingly, I had to adjust the sensitivity for each of the first person-based games that I've played.
If your smartphone is using a Type-C port, you won't be able to use this right out of the box as the controller only comes with a microUSB to microUSB cable. In Bluetooth mode, there's a bit of latency going on and it's noticeable when I played Call of Duty: Mobile.
MSI has claimed that the controller can last up to 8 hours per full charge. While I didn't play as long as that in one go (I still need to work, guys), I can say that it did just that. This is also dependent on the type of game you're playing where the vibrations can drain the battery faster.
MSI Force GC30 Verdict
Overall, the MSI Force GC30 is a decent gamepad option for its price of RM225. Sure, as mentioned in the review, it's not the best gamepad out there but in terms of versatility, it offers a lot.
For those who want the best experience, especially for those who play first-person shooters, you might find yourself having to tweak a lot in the controller options. As for casual gamers, I see no problems in getting the GC30. For that, I award the MSI Force GC30 our Bronze Pokdeaward.
Our thanks to MSI Malaysia for providing the MSI Force GC30 that was used in this review!