Review
MSI GL63 8SE Review — an affordable GeForce RTX gaming notebook?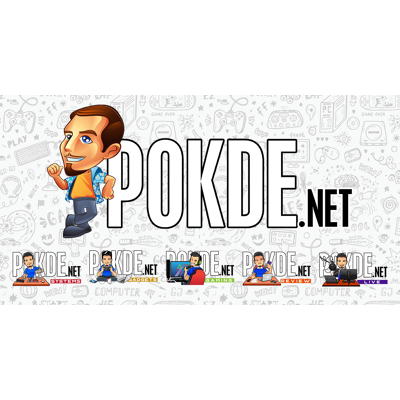 Overview
The MSI GL series is MSI's more affordable lineup, but the MSI GL63 8SE packs a 6-core Intel i7 processor and GeForce RTX graphics, bringing it up to speed with premium gaming laptops in the market. Did MSI cut one too many corners to offer such hardware without charging you a fortune though?
2 Years International Warranty
Positives
+ Sturdy build despite all-plastic design
+ Decent performance
+ Good cooling system with 7 heatpipes and quad vents
+ Decent battery life
+ Keyboard is comfortable to use
+ Pretty affordable
Negatives
- Thick bezels around the display
- No RGB on the keyboard
- Needs more RAM to handle AAA titles
- Display could be better
Introduction
MSI has a wide spread of gaming laptops. All the way from their top-specced MSI GT series, down to the more affordable MSI GV series. Today we will be looking at the MSI GL63 8SE, one of their more affordable laptops, but do not be fooled. This is far from cheap. It still packs the latest GeForce RTX graphics too, so you aren't losing out on anything here in terms of performance. Let's see if MSI cut any corners they shouldn't here on the MSI GL63 8SE.
Unboxing
We are off to a good start, with MSI bundling the same backpack they did with the MSI GS65 Stealth Thin. It's a pretty fancy bag, one which still befuddles SuperDaddy until this day.
The packaging is pretty standard, with the laptop suspended by sturdy foam blocks. The MSI GL63 8SE itself is actually wrapped in a nice fabric sleeve for that extra bit of protection.
In the box here, you get the laptop, the charger and some basic documentation. The usual stuff.
Appearance
The plastic lid is somewhat of a downer, but the red lines and chiseled aesthetics enhance the overall appeal of the laptop. The MSI Dragon Army logo is backlit and glows when the MSI GL63 8SE is powered on. The red accents don't have any lighting though, unfortunately.
The laptop opens up to reveal even more red. The keyboard here is finished with a red trim, which might have looked good a few years back, but is somewhat outdated in 2019. The bezels are also somewhat thicker than I have come to expect from any decent laptop.
A closer look at the keyboard on the MSI GL63 8SE reveals the full-sized keys and a numpad as well. The arrow keys do not extend out of the bottom row of the keyboard, which means you get a shorter Shift key on the right. Depending on how often you use it, you might get a few misfires here.
The underside is just mostly occupied by aggressive vents. The small slits on the lower left and right corners are there to allow the sound from the speakers to emanate through. It does appear that MSI isn't exactly focused on delivering a good audio experience here, but we will judge that for ourselves.
The back is where you will find two exhaust vents, with an empty area in the center. MSI crammed the battery between the vents here, so it isn't like MSI just forgot to place ports here on the back. With some rearrangement of the innards, MSI could probably fit some additional I/O here though. There are also additional vents on both sides of the laptop, which hopefully translates to better cooling.
The front edge of the laptop sports aggressive sharp lines that look like they were inspired by spaceships. Overall, there is no mistaking the MSI GL63 8SE for anything other than a gaming laptop, especially with all the red MSI has sprinkled around the laptop here.
Specifications
CPU
Intel Core i7-8750H @ 2.2 GHz (up to 4.1 GHz Turbo Boost)
RAM
8GB (1 x 8GB SODIMM) 2667 MHz DDR4 (1 slot vacant)
GPU
Intel UHD 630
NVIDIA GeForce RTX 2060 6GB GDDR6
Storage
256GB Kingston M.2 PCIe 3.0 x2 NVMe SSD
1TB Seagate Barracuda 7200rpm 2.5″ HDD
Software
Microsoft Windows 10 Home
MSI Dragon Center
MSI Battery Calibration
MSI App Player
Killer Control Center
NVIDIA GeForce Game Ready Driver 419.17 WHQL
Connectivity
Intel Wireless-AC 9560 WiFi 802.11ac Wave2 (Up to 1733 Mbps)
Bluetooth 5.0
Killer Gigabit LAN
2 x USB 3.0
1 x USB 3.1 Gen2 (Type-A)
1 x Type-C USB 3.1 Gen2
SD card reader
Display
15.6″ FHD (1920 x 1080) TN panel, wide-view
1 x HDMI 2.0 ([email protected])
1 x Mini-DisplayPort
Audio
2 x 3W speakers
1 x 3.5mm microphone in
1 x 3.5mm headphone out
Power
180W power adapter
51 WHr 6-cell Li-Ion battery
Dimensions
383 x 260 x 29.5 mm
Weight
2.3 kg
Performance
We find that the MSI GL63 8SE has somewhat poor storage performance. Upon closer inspection, it's actually a PCIe 3.0 x2, so it has half the maximum bandwidth of pricier PCIe 3.0 x4 SSDs. It performs pretty similar to our Kingston A1000, and it does come with the same controller, so it's probably an OEM variant of the A1000. The 7200rpm HDD on the other hand is really impressive for a HDD, hitting nearly 200MB/s sequential read and write speeds.
CPU performance during the Cinebench R15 run was good, especially for the single-core section. The multi-core score was a tad lower though. MSI is definitely a rather conservative boost profile, as we can see most of their laptops not do so well once multi-core is brought into the equation.
In 3DMark's Port Royal DirectX Raytracing benchmark, we saw that the GeForce RTX 2060 in the MSI GL63 8SE runs a fair bit slower than the ROG Strix GeForce RTX 2060 we have previously tested. Not a fair comparison, but hey, just as something I thought would be interesting to see. We haven't had the opportunity to test that many GeForce RTX-powered laptops with this benchmark yet, but moving forward we will be adding 3DMark to our benchmark suite.
3DMark Time Spy which tests the performance in DirectX 12 sees the MSI GL63 8SE outperform the older ROG Strix SCAR II GL504 we have in the office. Considering the GeForce RTX 2060 is supposed to be faster than a GeForce GTX 1070, it isn't all that surprising.
In Superposition however, the GeForce RTX 2060 delivers a lower score than the GeForce 1070 in the older laptop.
The more important part should be the gaming performance though. You can see that the MSI GL63 8SE actually does pretty well too. The GeForce RTX 2060 is a pretty strong GPU even in its underclocked state, and we see some very playable frame rates especially at the 1080p resolution of the display. The 8GB RAM does limit BFV's performance by quite a bit, as even with DLSS on, we aren't getting any better frame rates with the RAM totally maxed out. If you really want to make the most out of the MSI GL63 8SE, you will have to upgrade the RAM.
MSI's has quite clearly paid attention to keeping the toasty Intel Core i7 8750H and GeForce RTX 2060 cool in the MSI GL63 8SE. Under a constant load with Realbench, clocks drop to between 3.1 to 3.2 GHz after 36 seconds, despite temperatures still well below throttling point at just 80°C. The CPU does run a bit hotter in games, as it somehow decides to run higher clocks with the inconsistent CPU load. It does remain below 90°C in most games, but when I turned on DXR in Battlefield 5, the CPU did experience some throttling with a peak of 95°C. The GeForce GTX 2060 GPU on the other hand maintains a pretty cool 65°C even with all the bells and whistles turned on in Battlefield 5. In our tests, the GPU maintains a pretty consistent 1.4 GHz clock, which is pretty decent.
The fans get pretty loud once you tap the Cooler Boost button. It goes all the way to the maximum RPM and stays there. regardless of load. Without turning on Cooler Boost the laptop runs pretty quietly, but it isn't silent under any circumstances. It's interesting to see a physical button to fire up the maximum fan speed, but it is still software-controlled, with the fans only ramping up after Windows 10 is fully booted up.
Battery life is pretty decent, with NVIDIA Optimus working in full force here. 30 minutes of Netflix whittled away 13% of the battery, so you are set for a full-length movie or two with the MSI GL63 8SE.
User Experience
The 2.3kg weight doesn't make it the lightest laptop around, but it is still pretty portable. The somewhat compact power adapter is also great if you want to use it when out and about.
The first thing you will be looking at when you turn on the laptop, is of course, the display. The bezels on the display are much thicker than we are accustomed to by now, and I have to remark that pairing a 60 Hz TN panel with a GeForce RTX 2060 does seem like a waste. Viewing angles along the horizontal axis are decent for a TN panel, but move up or down and severe color shifts will mar your experience.
If you intend to use this laptop for your daily Netflix and chill sessions, you might want to invest in some speakers. The speakers here on the MSI GL63 8SE are passable, but not MSI's best. They are loud, they are clear, but do not offer enough punch on the low-end to make movies enjoyable.
The keyboard comes with just red backlighting. Three years back, MSI has already introduced RGB backlighting on their keyboards. And yet today we are looking at this. Not cool. RGB is necessary in a gaming laptop. On a serious note, the keyboard is pretty good. It has a decent amount of travel, but could probably do with just a tad more tactility, like what the MSI GS65 Stealth Thin offers.
The touchpad has separate clickers, which I know some people do prefer. The buttons are way too stiff for my liking too, with a very loud click when pressed. The touchpad tracking is also pretty good, but Windows Precision Touchpad drivers have really improved things across the board. But how often would you use the touchpad on a gaming laptop anyway?
There is a nice selection of ports on each side. On the right side we get two display outputs, and the USB-C port which unfortunately does not support the Thunderbolt 3 standard. I do like MSI's steadfast support for separate 3.5mm jacks, as they do come in handy once in a while, especially if you are looking to plug in higher-end microphones.
Here we get two more USB 3.0 ports and a SD card reader. The charging port is also here. Unfortunately MSI does not seem to support the USB-PD standard, so this will be the only way you can provide juice to the laptop.
This slideshow requires JavaScript.
The MSI Dragon Center isn't exactly fresh looking, but it does what it needs to. It incorporates everything you would need to play around with, and comes complete with system monitoring. I wish MSI threw in some graphs to monitor temperatures better over time, but perhaps that's a bit too much to ask.
Conclusion
The MSI GL63 8SE definitely didn't cut too many corners as far as we can see. The plastic body is sturdy enough for most practical purposes. The hardware inside is as good as you will get from much pricier laptops. The cooling is great. MSI probably saved a bit by including less RAM, a TN panel instead of an IPS-level one, and also probably by using a red backlit keyboard instead of RGB.
For RM6299, it's actually pretty decent for a GeForce RTX 2060-packing laptop. Cooling is good, build quality is sturdy enough despite an all-plastic design. All you need is probably more RAM, and you are set to enjoy some pretty good gaming with the MSI GL63 8SE. Oh and maybe an external display to better enjoy the high quality visuals it is capable of.
Our thanks to MSI Malaysia for provisioning the MSI GL63 8SE used in this review.