Review
Neffos N1 review — a decent all-rounder!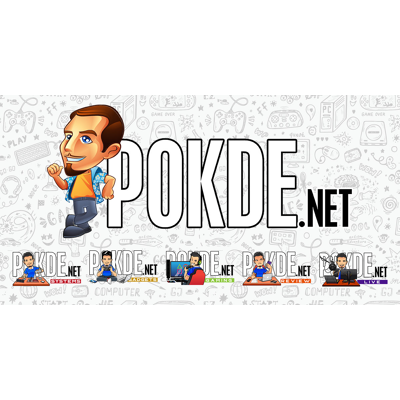 Positives
+ 18W fast charger is welcome!
+ Metal back looks good, despite being a tad unoriginal
+ Strong performance for a mid-ranger
+ Good battery life!
+ NFUI 7.0 is easy to use, and customizable with different themes available
+ WLAN Extender is a cool feature
+ Good dual cameras; true monochrome can be fun for creative shots and cleaner low light shots
Negatives
- Bezels are thick even for a 16:9 display
- Fingerprint sensor could be faster
- Support for user-created themes would be welcome
- Bokeh mode could do with some work
Introduction
Say the name Neffos and few would even react to it. It is actually a smartphone brand by TP-Link, a brand better known for their networking hardware. Their previous smartphones targeted the entry-level market, but today we have here their latest device. Introduced at MWC 2018, the Neffos N1 here packs a dual-camera camera to fight it out among the mid-range devices. However we know having two cameras doesn't mean it will perform any better than a single camera, but hey, let's take a look before passing any form of judgement, shall we?
Unboxing
Showcasing off the front and back of the Neffos N1, the packaging is easy to identify. I have not seen a smartphone package with the product image on the top surface for quite some time already, so this is refreshing, in a way.
The underside sports a sticker with the highlight specifications of the Neffos N1. I would have liked product images from every angle with the dimensions here, but this is already more information than offered by the packaging of most smartphone brands nowadays.
Lifting off the lid made me gag a little. Why is there a label that reminds me of smartphones from a previous generation? And it doesn't even cover the entire screen area! While I understand that it is good for displaying on a shelf, going for a monochrome infographic-style would have made the Neffos N1 look much more premium.
Yet another odd decision is the inclusion of a tempered glass screen protector instead of a case. Aside from that, the contents here are pretty standard. I was pleasantly surprised to find an 18W charger here too. But seriously Neffos, why a tempered glass instead of a case?
Appearance
There are thick bezels at the top and bottom of the Neffos N1, marring the appeal of the Neffos N1 as a 2018 device. The navigation keys are capacitive, and is marked out in a way that just isn't all that attractive. A circle flanked by two lines just doesn't look all that good, but there is a silver lining, which we will get to later.
The back is uncannily reminiscent of the HUAWEI P9/P10 devices. A sleek aluminium back with a glass panel that covers the cameras? There is no Leica branding here, but Neffos reminds you that this is a dual lens setup. Unfortunately, the top glass panel doesn't feel as premium as the device that inspired it. It is just a little bit raised above the metal. Probably it is just limited to our unit, but it being flush would indicate much better QC. You also get both the Neffos and TP-Link branding here on the back.
Here on the left side is where things get interesting. The volume button is found here, instead of together with the power button over on the right. There is also a mute switch, similar to what is found on OnePlus 5/5T. Perfect for quickly silencing your embarrassing ringtone.
A perforation for the secondary microphone sits up top, while over here on the bottom we get the USB Type-C port and loudspeaker. The 3.5mm jack also finds its home here.
Specifications
CPU/Chipset:
MediaTek Helio P25 @ MT6757CD (4 x ARM Cortex A53 @ 2.6 GHz, 4 x ARM Cortex A53 @ 1.6 GHz), 16nm FinFET process
GPU:
Mali-T880MP2 @ 1 GHz
RAM:
4GB
Display:
5.5″, FHD (1080p) IPS display
Storage:
64GB eMMC 5.1 (expandable via microSD up to 128GB)
Camera:
Main Camera(s)
12MP f/2.0, 1/2.9″ Sony IMX 386, 1.25µm pixel pitch, PDAF
12MP f/2.0, 1/2.9″ Sony IMX 386 (monochrome), 1.25µm pixel pitch
Single LED flash, 4K video
Front Camera
8MP f/2.0, Beautify
OS:
NFUI 7.0 based on Android Nougat 7.1.1
Connectivity:
Wi-Fi 802.11 a/b/g/n (2.4 GHz and 5 GHz)
Bluetooth 4.1
FDD-LTE (Band 1/3/5/7/8/20)
SIM:
Dual nanoSIM (second slot shared with microSD slot)
Battery:
Li-ion 3260 mAh (non-removable)
Weight:
165 g
The specifications sheet has no surprises, and it looks every part a decent mid-ranger, except for the camera. Android Nougat 7.1.1 is worrying in a 2018 device, but we can cut it some slack since there are flagships running around without their Oreo updates yet.
Performance
We have the MediaTek Helio P25 which sees the ARM Cortex A53 cores clocked at up to 2.6 GHz. With those lofty speeds, we should see it go up to those speeds very rarely, or we are in for a hot and hungry device. The dual-core GPU looks like a downer, but it is clocked high at 1 GHz, so let's see if it makes up for anything.
Our go-to benchmark seems to like the device, with it scoring higher than the Snapdragon 625 and Snapdragon 630-toting ZenFone 4. This is quite surprising as Antutu usually rewards devices with faster GPUs, but perhaps the high-clocked Mali-T880s still pack a punch?
CPU performance is understandably high, with the 2.6 GHz cores. It falls back when it comes to multi-core performance, which is expected considering it would be very difficult to keep all 8 cores running at their maximum clock speeds without hitting the thermal limit or consume bucket loads of power.
The Neffos N1's highly clocked Mali-T880 cores are pretty fast, and is nearly 50% faster than the Adreno 506 . It falls just short of the Exynos 7880 though, and is even further away from the Adreno 508. The Neffos N1 should still do well against recent mid-range devices though, as the Snapdragon 625 is still a popular chipset as of the end of 2017, so your favorite MOBA games most probably won't make the Neffos N1 break a sweat.
It delivers a nice showing in PCMark's performance test. It is a lot faster than the MT6750T-packing ZenFone Max Plus M1, and is literally neck to neck versus the Galaxy A7 (2017). This benchmark prefers devices with lots of fast cores, so it is no surprise. I did expect its 2.6 GHz-clocked cores to propel it closer to the higher end devices in the list, but I guess there are other factors involved too, like RAM bandwidth.
The cores are fast, but apparently they do clock down quickly when they aren't needed to be running at full tilt. Speaking of clock, the Neffos N1 clocks nearly 8.5 hours in the PCMark battery life benchmark. The screen was bright at 50%, and yet it delivered these nice figures. I am quite impressed!
Under real usage conditions, it delivered nearly 5 hours of screen-on time, which is great in my books. After a day and a half away from the plug, it finally hit 15%. Connecting the 18W charger added 45% to the tank in 30 minutes, which should suffice for at least half a day of usage if we are to extrapolate from our data.
User Experience
Hardware
A 16:9 display with a good 1080p resolution takes up most of the front, with considerably thick bezels on every end. While thick bezels usually lead to devices being harder to handle in one hand, the 5.5″ screen here on the Neffos N1 does help to keep things manageable. The display itself is decent, with good color that aren't too vivid, and it goes really bright too. Oh and if you are looking to enjoy multimedia, the mono loudspeaker goes really loud. You should however plug in some earphones into the 3.5mm jack which is still available on the Neffos N1.
Navigation around the UI is handled by these three backlit capacitive buttons. While they do not look like much, you can configure them, as in have the back key on either side of the home key. Being somewhat of a purist, the back key must always be on the left for me, and I can have that on the Neffos N1. I am a happy camper.
You will find the fingerprint scanner over on the back, where I think is the right place fingerprint scanner should be until they can reliably cram them under the display. It doesn't wake the device up as fast as I would like it to, and it does fail whenever my fingers were even slightly wet. Neffos definitely has to improve on this, as the mid-range is rife with much faster fingerprint scanners than what the Neffos N1 has.
Software
While the back of the devices reminded me of HUAWEI's devices, the Android skin called NFUI looks pretty derivative of EMUI 5.0 too. But then again, I did enjoy using EMUI, so I am not complaining. The blue-on-white theme is easy to see, and the curved edges throughout the notification shade is good looking too. Can't wait to see it on Neffos' 18:9 smartphone with curved screen corners, when it comes out. There is no app drawer here, but that appears to be norm for Android skins designed in China.
There are a few in-house apps that work together with TP-Link's smart home integration as well as their routers. The most interesting app pre-installed on a smartphone I have ever seen has to go to the Smart WLAN app, with the WLAN Extender function in it to improve your wireless situation in a pinch. Good way to flaunt those networking roots here, Neffos! Meanwhile, another smartphone brand with vast experience networking are building smartphones without 5 GHz WiFi. Shame on them. The Theme app offers a few included themes which are quite good, there is no way to download any new ones. Neffos should have left the option open, despite there being no third-party themes available for NFUI at the moment.
Camera
The dual camera setup here is not of the wide + zoom kind. No prizes for guessing who pioneered this configuration, but there is a dual monochrome + RGB sensor here. The Neffos N1 doesn't sport any Leica or ZEISS engineering though. On the bright side, he dual camera setup here actually bests the Nokia 8, with 1.25µm pixels in the Sony Exmor RS IMX 386 sensors for both cameras, with one having Bayer color filter removed for true monochrome, and better dynamic range. The two cameras also work together for some cool depth detection for the increasingly popular bokeh effects.
UI-wise, once again we are looking at a familar design, especially coming from a user of an honor 8 for more than a year. The bokeh mode which is easily accessible on the side bar doesn't even try to emulate aperture, with the number indicating the level of blurring you want to apply. The other modes are all accessible via a swipe upwards. There are color filters too, which appear with a swipe in the other direction.
Generally the images turn out okay, but processing could be a bit faster. Noise is well controlled, and shutter speeds go as low as 1/15 in low light, but that's still manageable without OIS. The software bokeh is far from perfect, and the Neffos N1 could definitely do with more work in this area. You can adjust the blurring after you have taken the shot, but somehow it goes as far as to even blur out the watermark. The Neffos N1's camera  delivers pretty decent results and could probably do even more with some tweaks to the software. Enjoy the full-sized samples in our Flickr album.
Conclusion
Is the Neffos N1 the smartphone you want to get if you had RM1099 to spend on a smartphone? Given the performance figures, you won't really be let down here, despite the initial doubt I had when I was presented with a MediaTek chipset. It didn't choke even a tiny bit when I was using it for internet browsing, social networking and instant messaging. And oh the camera is really quite good albeit taking a bit longer for image processing than I liked. Even with its UI and design heavily borrowing from a more established brand, the overall experience of using the Neffos N1 is definitely noteworthy. This is a strong offering by Neffos, and I look forward to more from the relatively new brand. However with the market moving to 18:9 displays, I am afraid the Neffos N1 may just be a little too late to the party. The Neffos N1 is definitely worthy of our Silver PokdeWard.