Review
MasterBox MB530P by Cooler Master review — going bling with flying colors!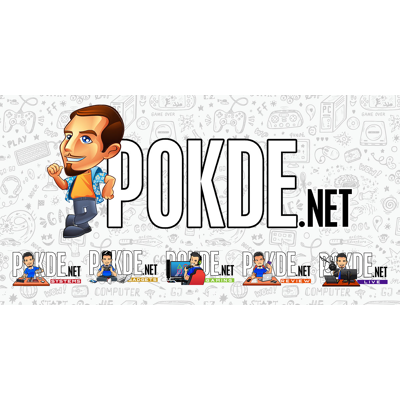 Overview
Heavy use of tempered glass and three ARGB fans makes the MasterBox MB530P a really blingy case. A clear glass panel behind the motherboard tray may seem like a bad idea, but Cooler Master has just enough up its sleeve to make it work.
Positives
+ Slightly tinted tempered glass looks amazing even if lights are not on
+ Well-thought out cable management
+ Even has allowances for pretty RGB SSDs
+ Excellent support for AIO liquid cooling setups
+ Absolutely gorgeous ARGB lighting
Negatives
- Does not support PSUs longer than 180mm
- PSU dust filter could have been magnetized for easier removal and replacement
Introduction
What do you want in computer case? Over the years, case manufacturers have been trying their utmost best to fulfill everyone's needs and wants when it comes to computer cases. Heck, there was even a 100% acrylic PC case way back when RGB wasn't even a thing. So yeah. Space, bling, airflow… You name it, there's a case that's just right for you. The case we will be looking at today will be the MasterBox MB530P by Cooler Master. It has plenty of bling, that's for sure. Let's take a closer look.
Unboxing
Well the packaging is just plain cardboard. Cooler Master apparently reserves the pretty color printing for their more premium cases. So we have on the front an outline of the MasterBox MB530P, while over on the side we find the specifications.
The back here is where you will see the highlight features of this case, in a multitude of languages.
After working through the foam and getting a healthy dose of static electricity, we find the case, an installation guide and a warranty leaflet. Where are the screws?
In the MasterBox MB530P! Cooler Master stowed away several zip ties, some rubber grommets and all the necessary screws and standoffs inside the case itself. This might have been done so that Cooler Master could avoid packaging issues where they might have cases shipped without the screws slipped into the box.
Appearance
Cooler Master clearly wanted to offer a case that put aesthetics at the top of its priority list. So much so that they used three tempered glass panels for the MasterBox MB530P. The front features one in front of the fans, and two more make up the sides. As you can see here Cooler Master applied a mild tint to give it a subtler look. It doesn't detract from the bling though.
The I/O panel here is pretty basic, nothing out of the ordinary. Cooler Master incorporated a ARGB controller here, for which there is a singular button to control. There are also your standard array of I/O ports, but you get no USB 3.1 Type-C port here.
Over on the left side of the MasterBox MB530P, the tempered glass side panel is held on by two screws. You will also see that there are large swaths of mesh along the front panel for ample airflow into the case. Peeking inside, we see a PSU shroud to help you cover up the mess that would be your power supply. Unfortunately, if you have a really premium PSU and you want to show off just its label, you can't do that.
The right side is also tempered glass. Now you might be thinking that you will definitely be the joke of the town with your horrible cable management. Cooler Master already thought of that though, and added a honeycomb pattern along the lower edge. There's also a massive cable management cover along the front edge to help you deal with the cables.
Here on the top of the MasterBox MB530P, we see mounting holes for up to 2 x 140mm fans. The MasterBox MB530P has the mounting holes slightly offset to the left, allowing you to mount radiators without running into clearance issues with your motherboard's VRM heatsinks. Cooler Master also solved a major headache with a dust filter here. The filter is held on magnetically, so you won't have about screws or what not when doing routine maintenance.
The power supply bay also features a similar dust filter, but it is held in place by tabs along the sides instead of magnets. It is actually quite hard to reattach once you take it off, as it is along the bottom of the case where you can't see it. A sliding dust filter would have definitely been preferable here.
Specifications
Model Number
MCB-B530P-KHNN-S01
Available Color
Black
Materials
Steel, plastic, tempered glass
Dimensions (LxWxH)
All
489(L) x 229(W) x 469(H) mm
Motherboard Support
Up to ATX
Expansion Slots
7
Drive Bays
5.25″
N/A
Combo 3.5″ / 2.5″
2
2.5″
2
Front panel
USB 3.0 x 2, USB 2.0 x 2
Audio in / out, RGB button
Pre-installed Fan(s)
Front
120mm ARGB x 3 (1200 rpm)
Rear
120mm x 1 (1200 rpm)
Fan Support
Front
120mm x 3 / 140mm x 2
Rear
120mm x 1
Top
120mm x 2 / 140mm x 2
Liquid Cooling Support
Front
Up to 280mm/360mm radiators
Top
240mm radiators
Rear
120mm / 140mm radiators
Clearances
CPU Cooler
165mm
PSU
180mm
GPU
410mm
Cable Routing
Behind Motherboard Tray
18mm – 25mm
Dust Filters
Front, bottom, top
Power Supply Support
Bottom mount, ATX
This is a pretty solid mid-tower case with support for some serious cooling hardware. It does have some limitations when it comes to air cooler height and PSU length, but to be honest, you probably won't run into them unless you are planning to use gigantic air coolers or 1200W PSUs for your build.
User Experience
Wonder how we realized that you can't fit a 1200W PSU into this case? When we tried to build with a Cooler Master V1200 Platinum we have lying around the office. We managed to get the PSU right in, but then it was impossible to get the modular cables connected. Pre-connecting the cables and sliding it in won't work either. So in the end we settled for a basic Cooler Master 700W PSU. This fit like a charm, but the horrible non-modular, multi-colored cables makes cable management all the more crucial. Perhaps this will be a good test for the cable management then? More on that later.
The reason why we couldn't fit in a longer power supply was because of this HDD cage here. Unlike the MasterCase series which boasts the FreeForm modular system, the HDD cage in the MasterBox MB530P is non-removable.
Cooler Master has even made allowances for you to showcase your SSDs in the MasterBox MB530P. You need to screw in these thingies under your SSD, slide the provided rubber grommets into the holes on the back of the motherboard tray, and then mount the SSD in. It isn't the most secure mounting mechanism, but your SSDs definitely won't fall without some vigorous movement. If your SSDs sport RGB lighting, you will definitely appreciate this touch.
The large CPU backplate cutout makes it easier to mount your cooler's backplate, aside from not getting in the way of more elaborate backplates. As we are building on the AM4 platform, we did not need a backplate for the MasterLiquid ML240R we are using. With all the hardware installed, there are nary a stray cable around. Despite me being an absolute slob when it comes to cable management, the MasterBox MB530P definitely looks presentable. The bottom part is quite ugly with all the yellow and red cables running around, but that will be hidden by the honeycomb pattern of the side panel.
The other side of the MasterBox MB530P is also very well managed with the perfectly aligned cutouts for the front panel headers. They are literally invisible as they pop out of the PSU shroud just to connect to the headers, with the rest of the cable hidden away. The rubber grommets beside the motherboard also helps keep unsightly cables from being visible.
Once you turn it on, the default mode has all the ARGB fans running. The reason why we used the MasterLiquid ML240R was to complement the case. It looks absolutely gorgeous with all the fans and even the pump featuring a cool rotating RGB effect.
Even the I/O panel features RGB for the status indicator around the power button. Cooler Master could have probably done better by incorporating the HDD activity LED there too, but perhaps the changing colors is a priority here.
And this is our complete build with the case. The only way I see how Cooler Master can improve on the MasterBox MB530P is by replacing the screws on the side panels with a tool-less mechanism like what the MasterCase MC500M has. On the other hand, I must say I am really tempted to replace my MasterCase MC500M with this. As a fan of RGB and by extension, ARGB, this case is looking like the perfect case for me.
And once you put on the right side's glass panel, you can barely see any traces of my 15-minute cable management job. It's a really impressive case that Cooler Master has obviously put some serious thought into, allowing for triple-tempered glass panels to show off the innards without compromising the general neatness of the build.
Conclusion
The MasterBox MB530P is a really beautiful case for just RM469. Cooler Master has put a lot of thought into making a triple-tempered glass build beautiful, and it clearly shows. The well-positioned cutouts for cable management, and that huge cable cover on the back of the motherboard tray makes hiding unsightly cables a breeze. And while they decided to use a lot of tempered glass, even slapping a panel up front, the huge array of vents along the sides largely make up for it. Cooler Master has gone all-out to make a beautiful case saturated with addressable RGB lighting with the MasterBox MB530P, and I love it! Now if only if it can support longer power supplies with a removable HDD cage…
Our thanks to Cooler Master Malaysia for providing us with the MasterBox MB530P for our review.