Review
POSEIDON Z Illuminated – Brown Switch Edition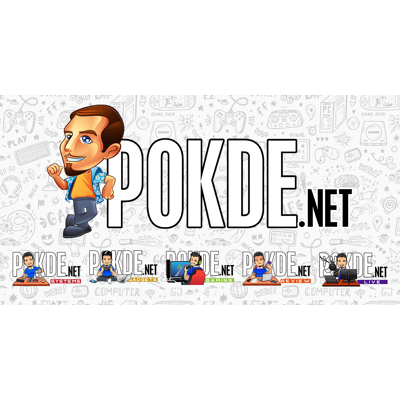 Positives
Pros:
Bright Blue LED
4 set of brightness
Compact
5 YEAR WARRANTY
Fn Media Keys
Negatives
Cons:
No wrist rest
Howdy peeps , here i come again with a mechanical keyboard from Thermaltake Ttesports which is POSEIDON Z . The POSEIDON Z Illuminated "Brown Switch" is a budget friendly full featured keyboard perfect for both a first time mechanical keyboard user and a mechanical keyboard enthusiast . The POSEIDON Z Illuminated features Tt eSPORTS Certified Mechanical switches, rated for 50 million keystrokes, & the world's first 5 Year Warranty on a mechanical gaming keyboard.
Without wasting more time lets go to the unboxing section :-
Visit :- POSEIDON Z Illuminated – Brown Switch Edition for more information
UNBOXING
Standard simple packaging , clearly stated "Brown Switch" at the front box and certified yellow sticker
Actually this is my first Brown Switch keyboard I ever tested :-)
As you can see in the picture above the layout of this keyboard is standard US layout and the design is a common keyboard design
The keyboard layout have a slope layout to give user an ergonomic feeling when using the keyboard
Close up on the layout , the space bar have a Ttesport logo on it.
More close up .
Poseidon Z is using Kailh Brown switches instead of Cherry Switches
At the back of the keyboard have 5 rubber feet , and 2 at the top side.
ABOUT THE SWITCHES
POSEIDON Z Illuminated is using Kailh switches instead of Cherry MX . Kailh switches known as Cherry MX clone , so if you want to know more about Kailh switches please google it :-) , but if you ask me , I would personally choose Cherry MX
Info :- Kailh Switch Guide .
ACCESSORY
The METALCAPS accessory offers mechanical keyboard users a fun way to customize their mechanical keyboards with a metallic feel. The METALCAPS will fit on most mechanical switches with a cross shaped stem, such as Tt eSPORTS Certified Mechanical switched and Cherry MX switches.
For more Information visit :- Ttesport METALCAPS
"Q W E R ESC" Metalcaps
Full set of "Q W E R ESC" Metalcaps plus with a keycap puller
There is another set of METALCAPS on my hand which is on the right side "38 keys pack"
"38 keys pack" METALCAPS
"Q W E R ESC" METALCPAS applied to POSEIDON Z
CLICKY CLICKY
A short video how the keyboard sound when you press it plus how it sound when you using the METALCAPS on it :-)
LIGHTING
The POSEIDON Z keyboard (above) only available in Blue light only , above you can see comparison between Corsair Vengeance K90 (down)
There is 4 mode of brightness you can choose with POSEIDON Z you can see in the video below :-
PERSONAL THOUGHTS AND CONCLUSION
Pricing of Ttesport POSEIDON Z Brown Switch are RM349 which is quite expensive to me even it advertise as a "Budget Friendly" keyboard . The keyboard only support 6 N-Key rollover , meaning you can only press 6 key at the same time , when the 7th key registered it will release one of the 6 key you pressed , which is this will kill your experience when playing game that require you to do a crazy shit load of key combination :) , did i mention there is no palm rest? . Palm rest can be purchase additionally Ttesport Gaming Wrist Rest .
The quality of the switch are pretty good , you do feel the tactile feedback when you pressing and releasing the key and the tactile feeling will help you notice the key has been registered when you press it .
I'm totally a Red switch guy , usually i only applied a very light amount of pressure on Red switch it will registered , but with brown i applied the same pressure it wont registered .
Pros:
Bright Blue LED
4 set of brightness
Compact
5 YEAR WARRANTY
Fn Media Keys