Review
Razer BlackShark V2 Review – The Ultimate Esports Gaming Headset?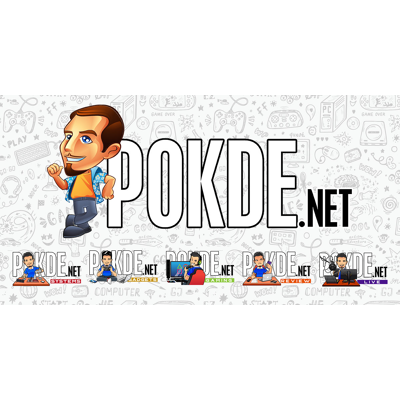 Overview
Designed as the ultimate Esports gaming headset, the Razer BlackShark V2 is said to produce brighter sound, crisp vocals, richer trebles, and punchy bass. Is it worth your money? Let's find out.
Positives
+ Well-balanced, natural sounds
+ Good microphone quality
+ Comfortable to use for long hours
+ Razer Speedflex cable makes it feel like it's wireless
+ Detachable microphone
+ Good customization options via Razer Synapse
+ Compatible with plenty of devices (USB and 3.5mm)
+ THX Spatial Audio
Negatives
- Non-detachable headset cable
- Metal rail system is a bit finicky
- Earcups may collect a bit of fingerprints
Unboxing the Razer BlackShark V2
Let's kick off the Razer BlackShark V2 Review with the unboxing. Inside the box of the Razer BlackShark V2, you are expected to find the following items:
User guide
A message from Razer CEO Min-Liang Tan
Carrying pouch
USB sound card
Detachable microphone
The Razer BlackShark V2 gaming headset itself
It's worth noting that we initially received the BlackShark V2 X, which comes with the same things with the exception of the USB sound card. That one also has Razer stickers and an audio splitter included, which isn't present here. There is no detachable mic for that one as it isn't detachable on the V2 X.
Appearance
The Razer BlackShark V2 is certainly a new look for Razer's lineup of gaming headsets. It looks kinda like those headsets you see being worn by helicopter pilots. You can adjust the headset to fit your head but it's not on the headband. Instead, the earcups are held by a metal rail system which you can pull upwards or downwards for that.
Looking at the earcups themselves, they have a matte black finish with the green Razer triple-headed snake logo. On the V2 X, the Razer logo has no colour. You may see a bit of fingerprints after a bit of time using them, but it's not that noticeable and I would hardly call it a fingerprint magnet. You can find the non-detachable cable, a volume dial, and the microphone port on the left earcup.
The earcups have an oval shape to match your ears more naturally. For comfort, it uses the ultra-soft breathable memory foam ear cushions, which is rather plush. It also connects to the headband via the aforementioned metal rail system along with a light green wire. When the metal rail goes all the way down, the cable does seem to stretch a little bit.
Due to the same metal rail system, you can't fold the headset. This means bringing it around with you isn't exactly convenient. It's not a large headset by any means, so it's still pretty okay, but it would be super convenient if it could at least fold for easier storing. You'd definitely make use of the carrying pouch included in the box if you want to bring it outside.
Moving on to the headband, you have the Razer text on the top, and it also has ample cushioning on the bottom, which will rest on the top of your head. The cushioning materials appears to be similar to the earcups, but it feels a little softer. There's no leather or faux leather here, in case you were wondering.
Unlike the V2 X, the microphone on the Razer BlackShark V2 headset is detachable. This is especially useful if one fine day, the microphone dies out on you. All you need to do is simply find a replacement instead of buying a new one. One smart design choice worth pointing out is that it has a mic icon right where the wind shield ends so you know which side the microphone is facing in case you twist it around.
Overall, the Razer BlackShark V2 is a good looking gaming headset with clever design choices and brings a breath of fresh air to Razer's lineup of gaming headsets in terms of aesthetics. The colour scheme fits in nicely with the brand's theme with its black and green combo, and I personally feel that it's one of the better looking gaming headsets around.
Specifications
User Experience
Connecting to Devices
The Razer BlackShark V2 gaming headset can be connected to devices in two different ways; 3.5mm audio jacks directly or USB via the included sound card. This means it's compatible with a wide range of devices, including the PlayStation 4, Nintendo Switch, Xbox One, PC, and even smartphones.
For the PlayStation 4 and PC, you can use either the USB sound card or the 3.5mm connector. In the case of the PS4, the 3.5mm connector must be used on the controller while the USB sound card will be connected to the console itself. We don't have an Xbox One to test it out but we are certain that if it has trouble using USB audio, you can still use it by connecting to the controller.
As for the Nintendo Switch and smartphones, you will need to use the 3.5mm audio jack. If your smartphone doesn't have it, then you will need a USB-C to USB-A adapter to make use of it. In the case of iPhones, it will be Lightning to USB-A adapter.
If you need something to complement your mobile gaming experience, check out our review of the Razer Kishi by clicking right here.
Sound
Given the precedent that Razer has set with the likes of the Kraken series, I was genuinely surprised as to how natural and well-balanced the audio is on the Razer BlackShark V2 gaming headset. It has more emphasis on the highs but the mids and lows were also great and not muddy. This is great for gaming as it will give you a better feel of your surroundings.
I believe this is made possible thanks to the new Razer TriForce Titanium 50mm drivers. Even at max volume, you don't get any harsh distortions so you can enjoy smooth audio without worries. I personally wouldn't go that high of a volume but if you want to, you can do so comfortably.
Speaking of volume adjustments, the volume dial on the left ear cup is very useful to have. All you have to is simply turn it and one smart thing Razer included is a feedback that let's you know when it has reached 50%. This gives you an idea as to how much more you can adjust.
The THX Spatial Audio feature doesn't exactly give you a complete and proper surround sound experience but it does expand the sound stage somewhat so you have a better feel of directional audio. It does so without making in-game audio sound weird, which is great. As for whether you should use THX Spatial Audio or not is still subjective, but it's there if you ever need it.
Comfort
The Razer BlackShark V2 is a lightweight gaming headset. Coupled together with good cushions and you get yourself a pretty comfortable gaming headset that you can wear for hours on end. It doesn't feel like there's anything pressuring my skull so I have no worries of headaches.
The longest I wore this in a single run is 5 hours, and I'm surprised that it didn't get uncomfortably hot or warm. In fact, it felt noticeably warmer within a couple of hours of using the V2 X. The ear cushions definitely played a big role here so if you're particular about that, I'd go for this one over the X variant without hesitation.
It's also worth pointing out that it uses the Razer Speedflex cable. With its minimized cable drag, it does feel like I'm wearing a wireless gaming headset in that regard. Just make sure to remember that it's a wired one as you might find yourself going away from your gaming stations and forgetting that the headset is still plugged in.
One thing I don't particularly like is the metal rail system to adjust the headset. It's not exactly smooth and can be a bit tricky to get it to the exact level that you want. I would personally prefer adjusting the headband itself for better reliability.
Microphone
With the Razer BlackShark V2 designed as the ultimate Esports gaming headset, communication is a key area of focus. As such, Razer has taken feedback from the previous headsets and vastly improved the microphone quality here.
However, your experience may vary depending on how you connect the headset. I noticed that when using via the USB sound card, my voice sounded a bit more tinny and hollow. It's still clear and doesn't really pick up on environmental noise, but it lacks some depth to it.
When connecting directly via the 3.5mm audio jack however, there is some notable improvements. The microphone is able to produce better lows, thus resulting in more depth in your voice. It's still as clear as ever, and doesn't simply pick up on environmental noise. It's not a huge difference between the two, so I wouldn't stress out about it. Just use whichever connector that is more convenient for you.
Software
As it is a Razer gaming peripheral, you can make use of the Razer Synapse software to make some adjustments here and there. You will receive a prompt on the software to set your default playback device to THX Spatial Audio instead of the usual Razer USB Sound Card. In case you're confused, basically one is for stereo audio and the other is for the expanded sound stage.
You do have your usual stuff with equalizer settings, toggling specific options like vocal clarity, bass boost, and sound normalization. At this point, this is the bare minimum you should expect from a gaming headset. You also have the option to tinker around with the THX Spatial Audio settings, but I personally left it on Auto as it already does a good job on its own. It's nice to have an interface that let's you adjust these with ease.
What I really enjoy is that there are a good number of adjustment options for the microphone as well. You can adjust your microphone volume, sensitivity (which acts as a noise gate), enable mic monitoring, and toggle specific options like ambient noise reduction and vocal clarity. The best part here is the mic equalizer, as it can really boost the voice quality produced by the microphone. The Mic Boost preset works well as it is but you can do your own custom equalizer setting as well.
Razer BlackShark V2 Verdict
The Razer BlackShark V2 Esports gaming headset is one of the best I've used so far. It's also a major step up for the company when you compare it with all their other gaming headsets. You get natural and well-balanced audio, it's comfortable to use for long hours, good microphone quality, THX Spatial Audio, good customization options, and compatible with a wide variety of devices in an attractive package.
There's really not much to complain about the headset. I personally don't like the metal rail system to adjust the headset, the earcups may collect a bit of fingerprints, and it would be better if the headset cable itself was detachable. Realistically, all of these might not even be an issue for you. At just RM599, it's a gaming headset that works great and is worth the money.
As we've reached the end of our Razer BlackShark V2 review, I would like to award it with our coveted Gold Pokdeward.
Big thanks to Razer APAC for sending us this headset for the purpose of this review.