Review
Razer Huntsman Mini Review – Compact And Efficient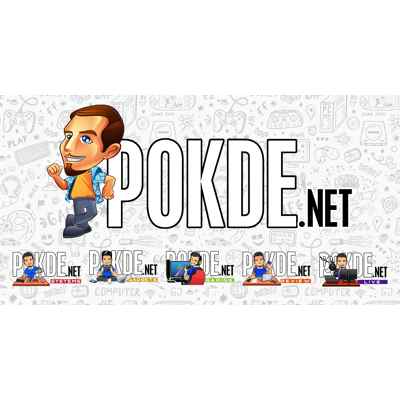 Positives
+ Good build quality
+ Detachable cable
+ Easy to pack
+ Mesmerizing RGB lighting
+ Can be used without Razer Synapse
+ Clicky switch isn't as noisy as the usual Blue switches
Negatives
- Learning curve with 60% keyboard
- Linear switches feel too similar to membrane
- No wrist rest
Unboxing the Razer Huntsman Mini
Let's kick off the Razer Huntsman Mini review with the unboxing. As usual, the box follows the same scheme with other Razer products with the colours and feature highlights. Inside the box, you are expected to find the following items:
Welcome note by CEO Min-Liang Tan
User guide
USB-C cable
The Razer Huntsman Mini keyboard itself.
Appearance
If you're not familiar with every keyboard form factor out there, then the Razer Huntsman Mini may be a bit of a shock to you. It's a 60% keyboard so it's very compact and doesn't even have arrow keys. However, that doesn't mean that it has less functions however as accessing the media control keys, arrow keys, and more would require a combination with the Fn key.
The design itself is meant to be as compact as possible, so there is no excessive use of space anywhere here. This is perfect for those who enjoy a minimalist setup. It's worth noting that it uses Doubleshot PBT keycaps here, which I am personally a fan of as I prefer it over ABS keycaps.
Flipping it over to the bottom, you can see four rubberized grips, which will let the keyboard stay in place on whatever surface you put it on, and two feet for the ability to tilt. You also have the product description listed right at the center. If you didn't notice it before, there is the "For Gamers By Gamers" slogan plastered all over here.
The USB cable here is USB Type-C and it is detachable. This makes it convenient if you need to bring this around as it's easier to pack. Moreover, you can use the cable to charge your devices if you're not using the keyboard at the time.
Overall, the 60% keyboard isn't everyone's cup of tea. It may seem like the most basic keyboard you can get but if you want to maximize the space you have, need a mechanical keyboard to bring around, or simply want a minimalist setup, this is a pretty solid choice. After all, you still do get the infamous Razer Chroma RGB treatment.
If you want a TKL keyboard that's a little different from the usual, check out our review of the Razer Huntsman Tournament Edition, which uses linear optical switches, by clicking right here.
Specifications
| | |
| --- | --- |
| Body Material: | Plastic frame with aluminum plate |
| Form factor: | 60% |
| RGB: | Yes, Razer Chroma |
| Keycap: | Double Shot PBT keycaps |
| USB report rate: | 1000Hz ultrapolling |
| Switch Type: | Razer Clicky Optical Switch / Razer Linear Optical Switch |
| KRO: | N-key roll-over with built-in anti-ghosting |
| Anti-ghosting: | Yes |
| Microprocessor: | N/A |
| Memory: | Hybrid On-Board Memory and Cloud Storage, up to 5 profiles |
| Cable: | 1.9m USB-C cable, detachable |
| Included Accessories: | User guide Welcome note by CEO Min-Liang Tan |
User Experience
To power the Razer Huntsman Mini keyboard, all you need to do is connect the USB Type-C head to the keyboard, and the Type-A head to a PC. Like with other Razer gaming peripherals, you will be prompted to install Razer Synapse if you haven't done so already. However, it's optional and you can still use the keyboard without it.
With Razer Synapse, you can customize button functions, toggle Game Mode (disables Windows key for better focus in games), and adjust RGB lighting. Given the size of the keyboard, you would have to think carefully about what buttons you would like to remap. I would recommend sticking to the default one as the keycaps already have pre-existing labels for a secondary function, but no harm in remapping to something you're more comfortable with.
When it comes to RGB lighting, Razer is without a doubt one of the best around with their Razer Chroma RGB. You can have up to 16.8 million colours in a variety of lighting modes. You can even have the lighting sync up with the audio or what you're doing, provided that the software / game supports it. Personally, I've never been disappointed by Razer's RGB lighting implementation, and the Razer Huntsman Mini is no exception to that rule.
As for key rollover, the Razer Huntsman Mini managed to detect up to 39 buttons at the same time. I pressed all of these using my entire left hand, in case you were wondering. This is definitely far more buttons than anyone needs to have pressed simultaneously, so this should fare well for pretty much anyone.
As for the typing experience, it varies greatly depending on your chosen switch. Razer has graciously sent us both the linear and clicky optical switch options so we could test it out. For the Razer Clicky Optical Switch variant, I don't experience the same delay that I had with the Razer BlackWidow V3 Pro (Razer Green switches) and it's not as loud either. The clicks are still very audible, but far more bearable than the Razer Green or Cherry MX Blue. It's very enjoyable and comfortable for both typing and gaming.
As for the Razer Linear Optical Switch however, I didn't have a good time with it. It feels so mushy, with a notable resistance as I press down on a key, that it reminded me of a membrane keyboard. In fact, Razer's own mecha-membrane Ornata felt more like a mechanical keyboard than this. It feels vastly different than all the other Linear switches I've tried, which tends to have a smooth movement compared to this resistive switch.
For the most part, switch preference is subjective. With Doubleshot PBT keycaps, it feels more durable to press and I prefer it over ABS keycaps. However, even if you are a fan of Linear switches, I would suggest giving this particular switch a hard pass. If you like tactile feedback or clicky switches in general, you will love the Razer Linear Optical Switch. In fact, the only reason I can foresee people complaining is that it's not as loud as the other clicky switches.
Given the minimalist nature of the Razer Huntsman Mini, it does not come with a wrist rest. It's not entirely uncomfortable to use the keyboard without it but given that it's a little bit on the taller side, having it would make a whole world's difference for comfort. The feet does help a bit with some tilt but unless you plan on having a very light travel setup, you should find an aftermarket wrist rest for an overall better experience.
Personally, I favour full-sized keyboards as I need the Numpad for an easier time with work. With this 60% keyboard, it was a bit of a pain to adapt at first, especially with the arrow keys. However, after 3 days of use, I've already gotten used to it that I can make use of secondary functions without looking. If you plan on getting this type of keyboard, just make sure you're willing to put in a bit of time to familiarize yourself with it if you haven't done so yet.
Need a mouse to go along with the keyboard? Check out our review of the Razer Naga Pro by clicking right here.
Razer Huntsman Mini Verdict
The Razer Huntsman Mini is a good keyboard if you need one that takes up as little space as possible without sacrificing on functionality. The build quality is great, detachable cable allows for a cleaner setup while also making it easier to pack, the RGB lighting is mesmerizing, and you can easily use it even without the Razer Synapse software.
However, the Razer Linear Optical Switch variant feels too much like a membrane keyboard that I can't recommend it to everyone, and it lacks a wrist rest. If you're willing to get the Razer Clicky Optical Switch variant instead, you will definitely have a good time with this. I just wish that they had a wireless version of this for maximum portability.
At the end of our Razer Huntsman Mini review, I award this with our Silver Pokdeward.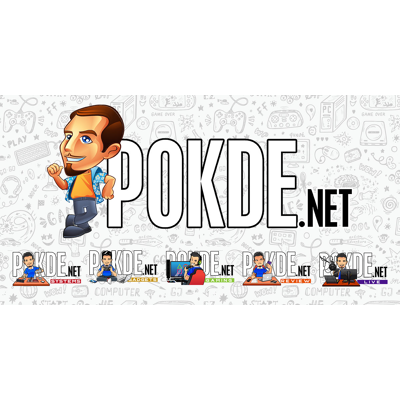 Big thanks to Razer Asia Pacific for sending us this keyboard for the purposes of this review.