Review
Razer Raiju Mobile Review — Get The Upper Hand In Mobile Gaming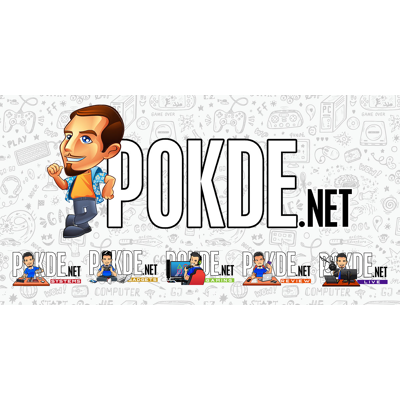 Overview
Coming with similar design from the original Raiju but offers itself for mobile gaming for Android devices. Can be played both wirelessly and wired through its USB Type-C port.
Positives
+ It's a Raiju controller for mobile!
+ Grippy
+ Easier to control compared to touch screen gaming
+ Razer Mobile app available to customize button configurations
+ Adjustable phone holder
+ Usable on PC
Negatives
- Extremely expensive for a mobile controller
- Might not be compatible with certain games on the Google Play Store
- You can certainly feel the weight after playing for some time
- No pouch or case provided
Introduction
As mobile gaming gets more and more attention these days, there has been an increase in mobile gaming peripherals out there in the market but there hasn't been one that stands out. To answer those calls, Razer has come out with their own gear in the form of the Razer Raiju Mobile. As you can tell by the name, it is the same Raiju controller that you can find for the PS4, but catered for smartphone gaming, specifically for Android devices that runs Android 6.0 or later.
Unboxing
So from the packaging, you'll get the Razer Raiju Mobile controller itself, a USB Type-C to USB Type-C cable, a USB Type-A to USB Type-C cable, as well as your usual document and a Razer sticker.
Appearance
As you can see, the Razer Raiju Mobile looks almost identical to the standard Raiju. The visible difference is the four dedicated buttons in middle as well as the phone holder which is located at the middle-top part of the front. The power indicator sits just between the right analog stick and the Dpad buttons. Another thing that they've changed is the controller's analog color from blue to black and it comes with a cross-hair design.
Over at the top, there's a total of 6 trigger buttons for you to utilize. Right in between them is the USB Type-C port where you can charge the controller or even connect to the cable that's been provided in the box  directly to link your smartphone and start playing.
As for the back, there's two additional triggers that sits near the back side of the controller's grips. If you are wondering on what that toggle in the middle is for, that is where you can set the controller to be paired in Bluetooth or USB mode.
How To Pair The Razer Raiju Mobile To Your Smartphone (Bluetooth)
 Set the toggle behind to BT1 or BT2.
 Hold down the Home button to power the device on until it blinks blue.
 Hold both Home and Start buttons to start pairing mode (white blink).
Connect your device to the controller via Bluetooth and you're good to go.
User Experience
Holding the gamepad, it feels like the standard Razer Raiju but slightly heavier. This is most likely because of the retractable phone grip that comes with the Raiju Mobile. The Razer Raiju Mobile should fit to any smartphone in today's market, excluding foldable phones such as the Samsung Galaxy Fold and HUAWEI Mate X. As you can see, the Raiju Mobile can be tilted to 60-degree for added versatility and comfort. The controller is compatible to any Android smartphone that runs on Android 6.0 and above (sorry iPhone users).
I had an issue when I first tried to pair up the Razer Raiju Mobile to my smartphone, which is a Xiaomi Mi 8. Once it got connected, I went to play some games with the controller. Sadly, the connection between the controller and my device got cut off. I went on to investigate on whether the controller's connection was faulty or it was my phone's problem, so I tested out several other smartphones and the outcome was similar.
We've reported to Razer themselves, where we requested for a replacement unit, and which we've received. On the second time of trying, it still gave me issues over Bluetooth connection. Still not satisfied with the issue, we tried it on a newer smartphone, in the form of HONOR View20. Thankfully, the problem didn't occur anymore and I was able to use the controller smoothly. It appears that the Razer Raiju Mobile has some issues with certain smartphones when it comes to Bluetooth connectivity.
As for gaming experience, I certainly feel like the Razer Raiju Mobile does give an advantage in mobile games, especially in racing and third person shooters. The experience is quite similar to what you get from a console controller, seeing how I'm used to the DualShock 4 on the PS4. Unfortunately, one of the problems with the Razer Raiju Mobile is that there's a limitation of games that's compatible with it.
It might be a let down if you're a fan of certain games, like PUBG Mobile for example as the the game isn't supported by the controller. They do have support for Fortnite though, a plus if you're a fan of that battle royale game. For a full list of games that's compatible with the Razer Raiju Mobile, you can check that out here.
On the bright side, you can use the controller to game on PC. We've installed the driver for it and ran games on both Steam and Uplay with no issues. Moreover, you can even connect it to your PC via Bluetooth provided your PC has it. Even on Bluetooth, the controller gives a precise controls with no noticeable delays / latency issues.
Another downside to the controller is that it doesn't come with a pouch / case to bring it around. This seems a bit odd since the PS4 Raiju controller does come with a protective carrying case. Seeing how much it costs, you definitely wouldn't want to get it scratched, smudged or anything in that kind. Additionally, the controller isn't something that I would call light. You do get the feeling of it weighing down your hands after a good two or three hours of gaming with it.
Conclusion
So is the Razer Raiju Mobile worth getting? The two things that bothers me about the controller is its price tag and the list of compatible games. It's hard to justify the Razer Raiju Mobile when it's set at a high price of RM679, especially since some games just aren't supported by it. Despite that, I totally love the idea that Razer dared to introduce such a device for the mobile gaming segment. The controller definitely brings a similar experience as to console gaming. With that, we decided to award the Razer Raiju Mobile our Bronze Pokdeaward.