Review
ROG Ryujin 240 AIO cooler review — a true all-in-one!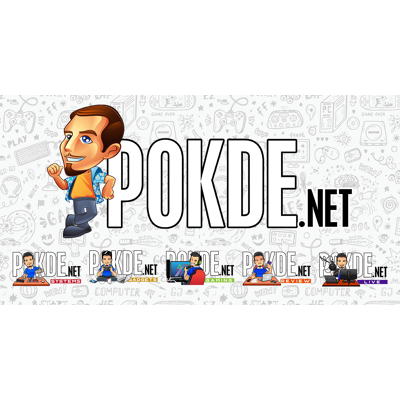 Positives
+ Looks very impressive
+ Customizable LiveDash OLED display
+ Addressable RGB LEDs are very bright
+ Pre-installed thermal paste is pretty good
+ Noctua fans are pretty silent
+ VRM cooling is surprisingly effective
Negatives
- Plastic used for the chromed portion is extremely easy to scratch
- Cable management is a nightmare
- Might run into clearance issues with the first RAM slot
- Middling cooling performance for the CPU
- Embedded fan is noisy
- Requires three software suites which are somewhat buggy
- Extremely pricey
Introduction
The ROG Ryujin 240 made a great impression when it was launched at Computex 2018. Such a great impression that we literally held our breaths for the pricing to be announced. It not only had addressable RGB, but it also featured a LiveDash OLED display and an embedded fan to cool the VRM. After a rather long wait, we finally have here the cooler of our dreams, the fanciest of them all. The ROG Ryujin 240.
Unboxing
The packaging is pretty typical ROG. Red and black themes all around, with the ROG Ryujin 240 label etched in chrome. On the front itself you will see the Noctua logo because ASUS partnered with Noctua to use the IndustrialPPC fans on this cooler. And of course, it features AURA Sync. Not the fans though.
The back is where you will find the specifications as well as more highlights of the product.
In the box are a ton of a screws and also the mandatory AMD mounting kit. The Intel mounting kit is already mounted on the cooler, so Intel users will have a slightly easier installation process.
Appearance
The highlight of the ROG Ryujin 240 is of course the pump housing. Unlike any cooler currently in the market, it features an OLED display and a built-in fan to cool the area around the socket. If you are one of those who are pretty picky about your VRM and memory not getting airflow after replacing your air cooler with a liquid cooler, this cooler will be right up your alley.
The cover is removable to allow for installation, as well as to check out the 60mm fan under it. It actually doesn't look half bad even without the cover, but of course, and might even be an option for those who want an edgier look.
The coldplate is not machined to a mirror finish, but it looks flat enough. ASUS has pre-applied thermal paste too, making installation an even easier affair with the ROG Ryujin 240. If you want to use your own thermal paste, it is easy to clean off too, so no worries there.
The ROG Ryujin 240's radiator might not stand out, with it being of average thickness. It's a pretty standard 240mm radiator that should fit in most cases' top vent area. Probably that's why ASUS Malaysia decided against bringing in the 360mm variant which most people will have problem fitting into their cases.
An issue you might encounter with the ROG Ryujin 240 is the cable management. In their quest to put everything under the control of ASUS' AI Suite, it even comes with fan headers for the radiator fans. And while you might expect that ASUS will make use of its expertise with AURA Sync, they would use the addressable headers on their recent motherboards. But nope, they decided to use the USB header, which means yet another cable snaking out of the cooler, all the way to the bottom edge of the motherboard. And to get the OLED and fans running, you will have to connect a SATA power connector.
Once you get everything up and running, the OLED display is probably a little less vibrant than you might expect from an OLED display after years of enjoying Samsung's AMOLED displays, but it is a head turner for sure. You might want to take care of the chromed surface though, as it scratches really easily. The RGB LEDs are bright, and make an awesome show when cycling through its colors. And everything is customizable too.
This is also one of the few AIOs that you might run into RAM clearance issues with. The ROG Ryujin 240 is so chunky, and only features a notch for the pipes to leave the pump enclosure, so placing it in any other orientation would mean the Republic of Gamers text will no longer be horizontal.
Specifications
ROG Ryujin 240
CPU socket compatibility
Intel LGA 115X / LGA 1366 ~ LGA2066
AMD AM4 / TR4 (with mounting bracket included in the CPU package)
Radiator dimensions
272 x 122 x 27 mm
Fan(s)
Size
120 x 120 x 25 mm
Quantity
2 pcs
Speed
450 ~ 2000 rpm
Airflow
121.8 CFM (max)
Air pressure
3.94 mmH2O (max)
MTTF
>150 000 hours
Noise
29.7 dBA (max)
Pump
Size
100 x 100 x 70 mm
MTTF
N/A
Noise
31 dBA (embedded fan noise), pump noise N/A
Included accessories
AMD mounting bracket, LGA 115X mounting backplate, user manual, lots of screws
Warranty
3 years
ASUS did not publish any specifications for the pump aside from the size of the pump housing, so we do not know the endurance nor the noise levels. They did reveal the specifications of the embedded fan though, which delivers a good 3.23 mmH2O of static pressure and 19.41 CFM of air flow when running at 4800 rpm. Noise levels are pretty high at 31 dBA, but that's expected considering its small 60mm size.
The radiator fans are really good though, being Noctua NF-F12 industrialPPC 2000 PWM fans. Also intriguing is ASUS' decision to not support anything older than the LGA 115X and AM4 socket. With a good 3-year warranty, you can expect to use the ROG Ryujin 240 for a very long time, so perhaps future proofing is more important than backward compatibility for this cooler.
Pokde Benchrig
| | |
| --- | --- |
| CPU | Intel Core i7-5820K @ 4.125 GHz |
| Motherboard | ASUS X99-Deluxe |
| GPU | ASUS ROG Strix RX 480 8GB OC |
| Memory | 4 x 4GB Kingston HyperX Predator 3000 MHz CL15 |
| Storage | Kimtigo 120GB SSD |
| Power Supply | Cooler Master V850 |
Testing Methodology
Our Intel Core i7-5820K CPU will be clocked at 4.125 GHz, with a Vcore of 1.11V set in the BIOS. The thermal paste of choice will be the MasterGel Maker, sponsored by Cooler Master. To test the performance of CPU coolers, we run LinX 0.6.5 for 40 minutes, with a problem size of 23118. The fans (and pumps, if available) will run at maximum speed to gauge maximal performance. Ambient temperatures are fixed to 25°C, in an air-conditioned room. Noise levels are recorded approximately 50cm away from the bench rig.
Installation
We actually installed the cooler on a ROG Crosshair VII Hero (Wi-Fi) motherboard to check out the AURA Sync features, before installing it onto our bench rig platform. The former's installation process required replacing the mounting mechanism, which is very easy to remove. Just a twist will do. This is pretty cool considering most coolers will require you to screw it in, but ASUS just needs you to twist it off and twist on a different one. This bodes well for future proofing, as ASUS can just release an easily attachable mounting mechanism to add compatibility.
For AMD, you will need to use backplate that's included with every motherboard, screw in the stand-offs and finally mount on the cooler. Intel's installation will vary depending on your socket. If you are using an Intel X99 or Intel X299 motherboard, all you have to is screw in the stand-offs into the Independent Loading Mechanism (ILM), and mount on the cooler. For Intel LGA 115X and LGA 1366 sockets, you will have to install the backplate behind the motherboard first. Depending on your case, it can be a breeze, or a total pain in the behind. Worth noting is you can install everything by hand, but you will need a screw driver to tighten everything down.
Now we did compare the ROG Ryujin 240's pre-applied thermal paste versus our selected thermal paste, Cooler Master's MasterGel Maker. The latter outperforms the pre-applied thermal paste by a mere 2°C, which means that ASUS didn't skimp on that at all. To get a thermal paste that doesn't deteriorate between the time it leaves the offices and when you want to install it is a great feat. For those who aren't particular about a few degrees can go ahead and use the original paste, as it is sufficient for most CPUs and you won't have to add more. More is not better when it comes to thermal paste applications.
Performance
When it comes to its performance at cooling the CPU, the ROG Ryujin 240 doesn't do too badly. We only recorded 83°C, with the fans running full tilt. Worth noting is that these are Noctua fans, so they are pretty quiet even at full tilt.
Before talking about the noise, we will first look at the difference that the embedded fan in the pump housing makes. With it off, we recorded a maximum temperature of 74°C on the VRM of the ASUS X99 Deluxe. Turning the fan on to the max, brings the temperatures down to just 56°C. That's a whopping 18°C drop, and would be really helpful if you have poorer quality VRM on your motherboard.
Now the noise. With the embedded fan off, the ROG Ryujin 240's pump is near silent. You actually can't hear it over the noise of the Noctua fans, which aren't that loud either. With the embedded fan off, the ROG Ryujin 240 is not really loud, but not silent. But that's probably because we are using an open air benchrig. If we used a closed case, you will most probably not hear it at all. Setting the embedded fan to the max, and the noise levels jump up to above 50 dBA. It might not seem like much, but given the high pitch of the noise, you will be able to hear it quite distinctly.
User Experience
With the addressable RGB LEDs on the cooler and the OLED, you would expect a lot of customizability. The latter offers a ton of options to change how it looks, but the former, not so much. ASUS does not allow you to program the individual LEDs in the strip. The only way to enjoy the addressable RGB effect is to use the Color Cycle mode in AURA Sync's software, but that defeats the purpose of addressable RGB in the first place.
This slideshow requires JavaScript.
The LiveDash OLED is a lot more interesting though. Via the LiveDash software, you can customize the display to display a looped animation, a static image, or even the ROG logo with a customizable text under it. It's really cool. But, it also has an issue. For some reason, I couldn't get the ROG Ryujin 240 to remember my configurations for both the RGB lighting and LiveDash. With each reboot, it chooses to load one or the either, but not both. These are bugs that should be ironed out soon enough, but it was enough to annoy me. You can also set the RGB lighting in the LiveDash software, which might be the reason why the lighting settings from AURA Sync are having conflicts with LiveDash's.
Another annoyance I have is the fact that I have to install AI Suite III to control the embedded fan or the radiator fans that can be connected to the pump module. You can opt not to connect the fans to the pump module too, which is what I did in the end. You can set a custom fan curve and never have to use the software again. It is linked to the CPU temperature though, and there is no way to change it to be responsive to the VRM temperature which it is responsible for. I find these little software niggles quite grating to be honest, and I hope ASUS releases a software that allows you to do everything from one comprehensive suite. As of now, you have to install three different software just to get the most out of the ROG Ryujin 240.
Conclusion
The ROG Ryujin 240 is pretty good at keeping our overclocked Intel i7 5820K cool, and even better at chilling our VRM. The latter is a feat that no other AIO can promise, or they do it with a fan that looks like it was added as an afterthought rather than a properly integrated design. Which brings us to the next point, the ROG Ryujin 240 looks literally amazing. The LiveDash OLED is groundbreaking, and the bright addressable RGB LEDs are the icing on the very pretty cake that's the ROG Ryujin 240. Even without these two features, it looks good already.
But is it RM1129 good? For its price, the ROG Ryujin 240 fails to deliver better cooling than cheaper AIOs in the market. Which is really quite disappointing. ASUS broke new ground with the OLED panel and embedded fan, and is also the only cooler in the market to come with Noctua's excellent fans, but the cooling performance left me wanting. At this price, it is quite hard to expect anything but the best cooling. It does just that for the VRM, but not the CPU.
Our thanks to ASUS Malaysia for provisioning us the ROG Ryujin 240 used in this review.