Review
ASUS ROG Gladius III Wireless Review – Natural Evolution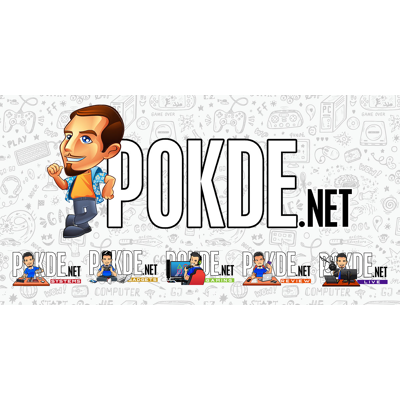 Overview
Designed as the ultimate gaming mouse for accuracy, the ASUS ROG Gladius III Wireless brings a lot of upgrades over its predecessor. Can it still give you a good experience and is it worth your money? Let's find out.
Positives
+ Good battery life
+ USB Type-C
+ Lightweight
+ Triple connectivity option
+ Fast and accurate tracking
+ Fast response time
+ Easy to maintain
+ Armoury Crate software is user-friendly
+ Dedicated USB dongle compartment below the mouse
Negatives
- No adjustable scroll wheel resistance
- Two DPI switchers would be better
Unboxing the ASUS ROG Gladius III Wireless
Let's kick off the ASUS ROG Gladius III Wireless review with the unboxing. With each purchase of the mouse, you are expected to find the following items:
User guide
Warranty card
USB-C to USB-A adapter
2 meter ROG Paracord USB cable
ROG stickers
Spare Push-Fit ROG Micro switches
4 x Spare PTFE mouse feet
The ASUS ROG Gladius III Wireless gaming mouse itself
Appearance
The ASUS ROG Gladius III Wireless is an ergonomic wireless gaming mouse for right-handed gamers. Given the shape and side button placement, it just won't be comfortable to use if you're a lefty. The body is essentially made up of a matte plastic shell.
Looking from the top, you have the scroll wheel and ROG logo, both of which have RGB lighting if it's powered on. You also have the standard left click, right click, and a single DPI switcher below the scroll wheel. The area where the ROG logo is positioned is more rounded, letting your palm rest in a more natural manner.
On the front, you can find a USB-C port, which is used to charge this gaming mouse. As for the left side, you have two side buttons with some engraved writings below it. It's also worth noting that it can glow with RGB lighting as well. Moving over to the right side, you have some line patterns with the ROG text.
As for the underside, you have four triangular PTFE mouse feet on the ASUS ROG Gladius III Wireless (one on each corner), product details, the ROG-tuned optical sensor in the center, a Profile button below it, a Pair button above the sensor, and the wireless connectivity switch above it. It's worth noting that the wireless connectivity switch can be set to three different modes; 2.4GHz, USB, and Bluetooth.
Overall, the ASUS ROG Gladius III Wireless is an attractive, ergonomic wireless gaming mouse. It's clearly designed for right-handed gamers with a shape that is intended to make it comfortable for them. Let's see if it can perform as well as it looks, and if it can at least match up against its predecessor.
If you want to compare it to the Gladius II, click right here.
Specifications
| | |
| --- | --- |
| Body material | Matte plastic shell with textured sides |
| Sensor | ROG-tuned Optical Sensor |
| DPI | Up to 26,000 DPI in 50 DPI increments, 4 DPI stages |
| USB report rate | 125/250/500/1000 Hz |
| Connectivity | 2.4GHz Wireless, Bluetooth LE, and USB 2.0 |
| Switch type | ROG Micro Switch rated for 70 million clicks |
| RGB | Yes, ASUS Aura |
| Cable | Yes, 2 meter ROG Paracord (braided USB-C to USB-A) |
| Mouse Feet | 100% PTFE |
| Built-in Memory | Yes, for custom DPI and configurations |
| Weight | 89g (without cable) |
| Dimensions | 123 x 68 x 44 mm |
User Experience
As mentioned earlier, the ASUS ROG Gladius III Wireless is geared towards right-handed gamers. The size is just nice for my hand, especially since it's relatively long. I can easily use a palm grip, fingertip grip, and calm grip. Coupled together with its lightweight body and PTFE mouse feet, I can glide smoothly and with ease. This is especially important for me to control my aim in shooters, as I play Valorant and Apex Legends often.
Depending on the game you play, this may or may not be suitable for you. If you play a game that requires a lot of shortcuts, there are only two programmable side buttons, which you can customize on Armoury Crate. If that isn't enough then you should consider a different mouse.
One smart thing that ASUS did is to have a dedicated area to store the USB dongle. It can be found on the underside, sandwiched between the two bottom mouse feet. Using the USB dongle or in wired mode is the best option if you want the fastest response time. Alternatively for convenience, you can still make use of Bluetooth if you plan on taking this mouse with you wherever you go, and the response time is still pretty good, albeit slightly slower.
From my own experience, the ASUS ROG Gladius III Wireless is able to track with pretty good accuracy. At 4,000 DPI, there's a slight jitter, and that gets a lot worse as you increase the DPI, as seen by my results for 9,000 and 18,000 DPI. The DPI goes up to 26,000 but you wouldn't want to use it anywhere close to that high anyway. It's worth noting that you can save up to 4 different DPI settings and switch between all of them using the DPI switcher. I personally wished that it has two DPI buttons instead of one so you can have an easier time switching in and out of specific settings.
The ASUS ROG Gladius III Wireless uses the ROG-tuned optical switches and it feels great to use. It's clicky with minimal travel distance, which is great for competitive gaming and feels satisfying to use. Moreover, there's the additional benefit of a long lifespan, rated at 70 million clicks. If that wasn't enough, you can swap it out with the included spare micro switches. You just need to pull out the existing one using the included tweezers and push the new switch in.
As for software, you have Armoury Crate to customize the the mouse to your liking. There's nothing new or out of the usual here, so you can still easily customize your button layout, customize RGB lighting, update firmware, and more. You can save your configuration as it has onboard memory. There is an increase over its predecessor from 3 profiles to 5, which is a good improvement.
Speaking of battery life, it's certainly one of the better ones out there. After a full 24 hours of use with RGB lighting on at 50%, I had a battery life of 57%. In other words, I only needed to charge this once every 4 days for my own use as I frequently use it. For other people, you might be able to see it through a full week, especially if you lower down the RGB brightness. Charging is also convenient as it uses USB Type-C.
ASUS ROG Gladius III Wireless Verdict
The ASUS ROG Gladius III Wireless is certainly one of the better wireless gaming mouse options out there. You get good battery life, USB Type-C, lightweight body, triple connectivity option (wired, 2.4GHz and Bluetooth), fast and accurate tracking, fast response time, easy to maintain, Armoury Crate software is user-friendly, and a dedicated USB dongle compartment below the mouse.
However, there is no adjustable scroll wheel and having two DPI switchers would be better. There's less RGB compared to the Gladius II but honestly, I don't see it as a negative as it's more than enough, but I should point that out in case you want the same thing as before. At the end of our ASUS ROG Gladius III Wireless review, I award this with our Gold Pokdeward.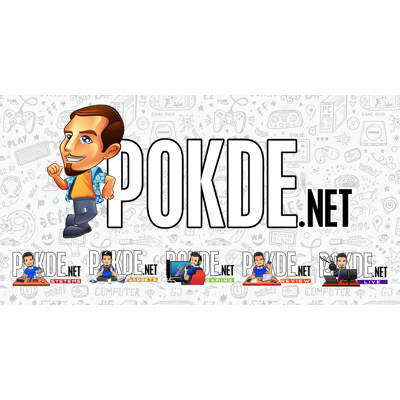 Big thanks to ASUS Malaysia for sending us this mouse for the purpose of this review.