Review
Sackboy A Big Adventure Review – Even Better With Friends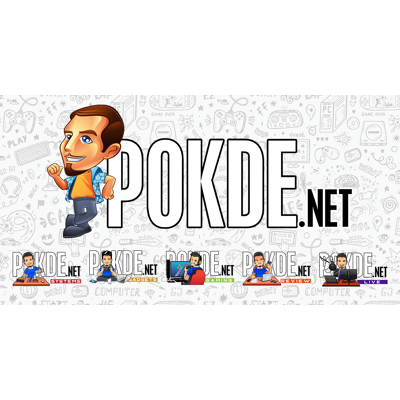 Overview
Sackboy: A Big Adventure is a 3D platformer where you can play with up to 4 players locally and online. It even support cross-generation multiplayer. Is it worth your money? Let's find out.
RM249 (Standard Edition)
RM339 (Digital Deluxe Edition)
Positives
+ Visually-pleasing graphics
+ Fun to play, even better with friends
+ Soundtrack goes well with the game's pace
+ Suitable for all ages
+ Works perfectly fine on the PS4
Negatives
- Can get a bit repetitive
- Storyline is forgettable
- A little pricey for what it offers
What is Sackboy A Big Adventure About?
Sackboy A Big Adventure is a 3D platformer and a spin-off of the LittleBigPlanet series. The game starts out with a narrator telling you of the Imagisphere, a special place made up of all the creative thoughts and ideas that anyone ever had. All the creativity combined to form Craftworld. It then takes you the village of Loom, home to the titular character Sackboy.
Unfortunately, the village was attacked by Vex, a mythical entity made up of chaos and fear. He kidnaps the other Sacklings and forced them to build his Topsy Turver, which will transform Craftworld into a barren wasteland of nightmares. It is up to Sackboy and the help of some friends to rescue all the other Sacklings, defeat Vex, and save the world.
Apart from the base game itself, there is a Digital Deluxe Edition. This comes with a digital art book, digital soundtrack, 4 Sackboy costumes, 4 Sackboy emotes, 20 avatars, and the base game itself. The costumes and emotes allow for a little extra personalized touch, which can be fun if you plan on playing multiplayer often enough.
Need That Sense of Exploration
Sackboy A Big Adventure is a 3D platformer. You basically go about each level collecting orbs and other collectibles, defeating enemies, and overcoming all the obstacles they have laid out for you. You have an overworld which will lay out all the playable stages you can go through, but you will need to have a certain amount of points to unlock the next level. For the most part, it's easily obtainable by play through the levels prior.
Players can run around, jump, punch, grab, roll, and a whole lot more using Sackboy. Admittedly, the list of things you can do in this is surprisingly extensive for a 3D platformer. You can always head over to the Action Almanac to see what you can do and how to perform it. While it may seem overwhelming for some, I honestly found myself only ever referring to it twice throughout my playthrough, so I'm sure you can go by without even knowing that it exists.
Like most 3D platformers, while there is a good variety of them, the AI-controlled enemies are rather predictable in nature as every single one of them have an easily discernible pattern. Moreover, you can easily tell how to damage certain enemies by looking at them or their attack animations. For example, most enemies early in the game can be punched away but when you come across an enemy with a spinning attack, it's very obvious that you need to jump on their heads. After a while, even with boss fights, it can feel a bit repetitive.
Certain levels will have secret areas with a mini-game like sequence which will yield more collectibles. All of them aren't hard to find, but you will definitely need the sense of exploration to find them as they're not too obvious. For the most part, the game is rather easy, but it will get increasingly difficult as you go through the game. However, it's nowhere close to being Crash Bandicoot-levels of frustration.
Looking for more games to play on the PS5? Check out our Marvel's Spider-Man Miles Morales review by clicking right here.
It's Fun, But Much Better With Friends
While you can play this game alone, it's best to play this with friends. It has a completely different experience depending on who you play with but a very simple stage could turn instantly chaotic when played with more people. Whether your friends are there to seriously play through the game with you or they're there to mess around for fun, it's a lot more enjoyable than playing alone.
For the most part, I believe the game does a good job with the 3D platforming experience. However, if you do play this with friends, you might be annoyed by the camera angle from time to time. Certain obstacles in the game can get trickier than expected to overcome due to this but it's nowhere close to game-breaking. You'll just need a bit of patience as well as trial and error to get through it.
After finishing up each level, your performance will then be "graded". Then, you will given some rewards for your efforts. This is particularly great as at times, I find myself a little tired from playing the game but this part always makes me feel like I should play some more, like a parent patting their child on the head for a job well done. This is also great for perfectionists in case you need to know if you missed out on anything in the level.
One thing I found myself enjoying a lot more than I expected is the soundtrack. Personally, it sounds amazing but that is subjective as it might not be everyone's cup of tea. What I can definitely say objectively is that it goes very well with the game. It keeps you playing with a nice beat to push you along through it, giving the game a surprisingly enjoyable pace.
Sackboy A Big Adventure Verdict
Sackboy A Big Adventure is a fun 3D platformer for everyone to enjoy regardless of age. Personally, it feels like Super Mario 3D World with nicer graphics but slower pace. I played this on the base model PS4 console, and I didn't experience any extensive load times, and it's already visually pleasing to me. While playing on the PS5 is certainly better, you wouldn't miss out on much if you play this on the PS4.
What I definitely would have liked is for there to be a bigger emphasis on the storyline as I feel that it's rather forgettable as I go through the game. Moreover, the camera angle issue when playing the game in multiplayer can get a bit annoying. However, these should not be enough to steer away from the game. If you enjoy platformers, especially the ones that you can play with friends, you'll definitely have a good time with this one. I just wished that it would be priced more affordably given what it offers.
At the end of our Sackboy A Big Adventure review, I award this game with our Silver Pokdeward.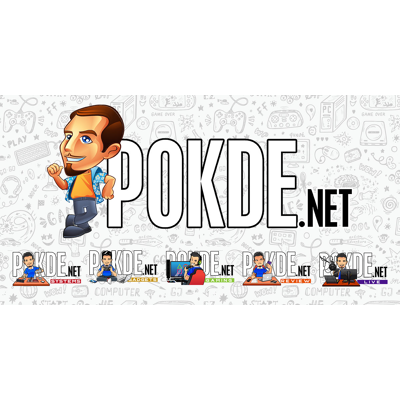 Big thanks to PlayStation Asia for sending us the game code for the purpose of this review.