Review
Cooler Master MH703 Gaming Earbuds review — high quality gaming audio? Check!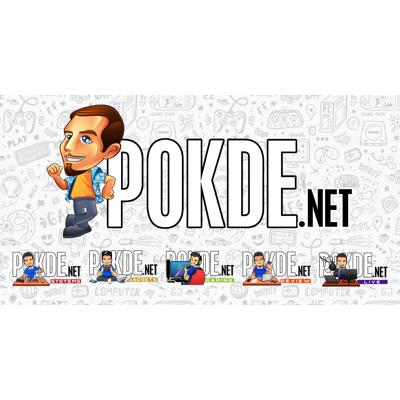 Overview
The Cooler Master MH703 promises high-quality gaming audio for anything with a 3.5mm jack. It even comes with a nice sturdy pouch to make it more attractive for those who want to game on the go.
Positives
+ Comprehensive package with hard pouch is great
+ L-shaped connector keeps it out of the way in most use cases
+ Comfortable silicone eartips
+ Emphasis on bass increases immersion in games
+ Affordable
Negatives
- Sound signature not great for general music listening
- Microphone can pick up quite a bit of surrounding noise
Introduction
We have just received Cooler Master's latest earbuds, the Cooler Master MH703 for our testing. Cooler Master claims that it's perfect for Nintendo Switch, but since I don't own a Switch, I will be testing it with my smartphones. So let's see what does the Cooler Master MH703 offer.
Unboxing
The signature grey-purple colors of Cooler Master is featured here. Great for people to immediately recognize the product on shelves.
Cooler Master even spent on magnets for the lid, allowing you unfurl it to reveal the Cooler Master MH703 in all its glory. The image on the left does seem to hint that Cooler Master is also low-key targeting the lifestyle crowd here.
In the box is pretty much everything you need from a pair of gaming earphones. It even comes with a 3.5mm TRRS to separate microphone and stereo jacks, which is what you will need if you are using the Cooler Master MH703 with your PC. The included pouch features a stiff shell to protect it when you are carrying it around. Nice touch, very like.
Appearance
There's a pretty cool blend of materials here. Glossy plastic on the back end, brushed aluminum and rubber stress reliefs which are connected to braided cords.
Here's a better look at the gunmetal brushed metal finishing. It's quite obvious from the design that the Cooler Master MH703 is designed to be worn with the cables straight down.
On the cord leading to the right earpiece, there is an in-line microphone which also doubles as a rudimentary control with just a single clicker.
The L-shaped connector is sure to have its fans, especially among mobile gamers where a straight connector would get in the way of their hands holding the device. Unless, of course, you own a ROG Phone where the 3.5mm jack can be repositioned to the side with the AeroActive cooler.
The stiff pouch has plenty of room inside, and it will fit the Cooler Master MH703 and everything it came with. It's pretty basic, but that purple sure is eye catching!
Specifications
Earphones
Drivers:
10mm dynamic driver
Frequency response:
 20Hz – 20 kHz
Sensitivity:
100 ± 3dB
Impedance:
16 Ω
Input:
3.5mm 4-pole jack
Separate 3-pole 3.5mm jacks for microphone and audio (with adapter)
Construction:
Brushed aluminum earpieces
Silicone eartips
Weight:
14.5g
Cable:
1.3m braided cables
Microphone
Direction:
Omni-directional
Frequency response:
100 Hz – 10 kHz
Sensitivty:
-42 ± 4 dB
SNR:
58 dB
Impedance is pretty low, making it suitable for smartphones and other low-powered portable devices. The large-ish 10mm drivers are nice to see, and while driver size doesn't directly correlate to audio quality, they usually mean that these earphones can deliver a stronger bass punch.
User Experience
The earphones are pretty easy to wear, as all you have to do is stick them into your ears. You don't even have to go through the gymnastics that certain earphone manufacturers recommend, simply because they sound just fine without needing to be thrusted deep into your ear canals. The silicone tips are pretty supple, and is comfortable even when I wore them for nearly 2 hours straight.
While they were comfy, they weren't exactly great at noise isolation. I could comfortably hold a conversation with my friend without having to yell at each other during quiet phases. Of course once anything starts playing on the Cooler Master MH703 it will drown out the outside noise.
The sound signature on the Cooler Master MH703 isn't going to impress any audiophile. In fact I didn't really enjoy listening to music on it. There is a lot of bass. Too much for my tastes, but if you are listening to tracks with a lot of thumping beats, you might actually prefer listening to them the Cooler Master MH703. The bass is quite overwhelming, and while it's not muddy-sounding or anything, it's not comfortable to listen to music with this much bass. But given that it's primarily designed for gaming, let's talk about its performance in games.
For starters, the all-important stereo separation is excellent on the Cooler Master MH703. It does not exactly have a wide soundstage, but I could easily hear my enemies' footsteps in PUBG Mobile, contributing to an easy 11 kills in a single game. #ProudOfThat. The enhanced bass also lends itself to making gunshots sound better, which is probably one of the main things you will be hearing when gaming.
The in-line omni-directional microphone does pretty well picking up my voice, and while it did pick up some background noise like my colleague mashing away on his keyboard, it doesn't actually get too distracting. Noisier environments will probably annoy your teammates so tread with caution.
Conclusion
For RM139, the Cooler Master MH703 is a good pair of gaming earphones. There aren't really any major shortcomings to it, as the boosted bass while not great for music, was perfect for gaming. We can't really count it against the Cooler Master MH703, since it is after all, a pair of gaming earbuds. Cooler Master explicitly mentioned an emphasis on high-quality gaming audio, and in my opinion, they definitely delivered on that. Kudos for Cooler Master for being honest, as we have just seen way too many gaming peripheral manufacturers boast of audiophile-grade sound and just fall flat. The Cooler Master MH703 is great for gaming, just as claimed.
Our thanks to Cooler Master Malaysia for providing us with the Cooler Master MH703 Gaming Earbuds for review.