Review
Samsung Galaxy A02s Review – Entry-level Can Look Good Too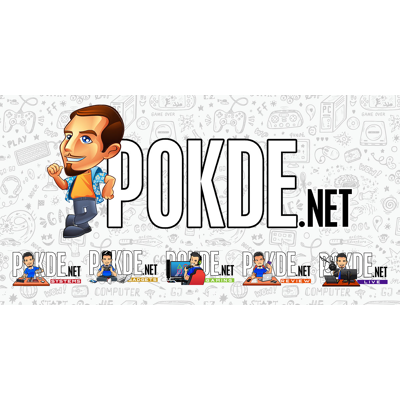 Overview
The Samsung Galaxy A02s is a no-frills entry-level smartphone with an eye-catching design. Is it worth your money? Let's find out.
Positives
+ Affordable
+ Decent display
+ Surprisingly good speaker quality
+ Headphone jack
+ Attractive design
+ Solid battery life
+ Expandable storage
Negatives
- Photo optimizations tend to result in overexposed pictures
- Performance is on the lower spectrum
- Display's outdoor visibility could use improvement
Unboxing the Samsung Galaxy A02s
Typically, we'd have a simple unboxing for every product that we review. Unfortunately, we only received the smartphone itself for our review unit. However, you can expect to see at least the following items in the retail package:
User guide
Warranty card
USB cable
Charger
The Samsung Galaxy A02s smartphone itself
Appearance
The Samsung Galaxy A02s is an entry-level smartphone but it certainly doesn't look like one. It definitely has a design that not only fits with today's world, but also stands out within devices of the same segment. Looking at the front, you have a 6.5-inch HD+ PLS IPS display with a dewdrop notch for its selfie camera. The bezels are relatively thin but it has a bit of a chin situation as the bottom one is the most prominent.
On the left side, you only have the SIM tray residing in solitude. As for the right side, you can find the power button and volume rocker. Moving over to the bottom, you have one microphone hole. Lastly on the bottom, you have a 3.5mm headphone jack, another microphone hole, a USB-C port, and a speaker grille.
Turning over to the back and you get the biggest highlight of the Samsung Galaxy A02s design. You get this matte, textured surface with lines across giving it a more interesting pattern. It has that polycarbonate feel and the build quality is good enough given what you're paying for. You also have the triple camera setup on the top-left corner and the Samsung logo towards the bottom. You can see a curvature towards the sides, making it easier to hold the device.
Overall, I like how they don't skimp out on the design of the Samsung Galaxy A02s despite it being just an entry-level smartphone. It looks great and it certainly stands out well enough that I wouldn't want to put on a protective case on it. I'm also fairly confident with its build quality to use it on its own. Now let's see if it can perform as good as it looks.
Specifications
CPU/Chipset:
Snapdragon 450 (8 x Cortex A53 @ 1.8 GHz)
GPU:
Adreno 506
RAM:
3GB
Display:
6.5″ HD+ (720p) PLS IPS display
Storage:
32GB eMMC 5.1 (expandable via microSD card up to 256GB)
Camera:
Main Camera(s)
13MP f/2.2 wide angle + 2MP f/2.4 macro + 2MP f/2.4 depth
LED flash, [email protected] video
Front Camera
5MP f/2.2
OS:
One UI 2.5 based on Android 10
Connectivity:
Wi-Fi 802.11 a/b/g/n (2.4 GHz)
Bluetooth 4.2
FDD-LTE: Band 1/3/5/8
TD-LTE: Band 38/40/41
SIM:
Dual nanoSIM
Battery:
Lithium Polymer 5000 mAh (non-removable)
Dimensions:
164.2 x 75.9 x 9.1 mm
Weight:
196 g
Performance
On Antutu v8, the Samsung Galaxy A02s had a relatively low score but that's to be expected it's powered by the Snapdragon 450 SoC. It's meant for those who just need a smartphone but don't plan on doing anything particularly intensive.
A similar pattern can be seen in Geekbench 5, with the Samsung Galaxy A02s falling behind on both single core and multi-core performance. There's a huge leap going from a 400-series to a 600-series but that's what you should expect from an entry-level smartphone.
Things don't seem as bleak in the 3DMark however as it seems to perform well enough for its chipset. It's also interesting to note that the performance is essentially on par with the Exynos 7904 and that there are notable improvements from the Snapdragon 430.
As for PCMark's Work 2.0 benchmark, I'm personally surprised to see it managed a relatively high score. It even beat out a device running a Snapdragon 625 and it's not far off from an Exynos 9810, which is amazing when you start to think about the segmentation.
Battery life is an area that I'm particularly confident with the Samsung Galaxy A02s due to the massive 5,000mAh battery capacity. In PCMark's Work 2.0 endurance test, it managed to last 11 hours and 54 minutes (714 minutes) before it died out. As for real life usage, I find myself with anywhere between 10% to 20% battery life after 2 full days of use consisting of social media use, short calls, and messaging at 50% brightness. This is definitely a win for the smartphone.
User Experience
As this is an entry-level smartphone, the Samsung Galaxy A02s doesn't have adjustable refresh rates. There is a discernible motion blur as you scroll through the device. The 6.5″-inch HD+ PLS IPS display is capable of showing decent colours, but the colour temperature appears to be on the cooler side by default. It's also a reflective and a little dim, making it a bit hard to use while outdoors in a bright, sunny environment.
While I wouldn't recommend this for gaming, you can play some light games on it without issues. Games like Temple Run, Fruit Ninja, and Candy Crush Saga works flawlessly and there's no heat to worry about. Move over to League of Legends: Wild Rift and you won't get a pleasant experience as it's a bit too slow.
Moving on to audio, it has a single, bottom-firing speaker which works surprisingly well. It's loud, clear, and definitely more than adequate for most consumers. While I would personally wish for stereo speakers, it's understandable why they went for this given the price tag. If it's not enough, you still do have a 3.5mm headphone jack, which is a major plus as more and more devices are ditching that feature.
Apart from gaming, it does work decently enough for work and casual use. However, it is a little bit on the slow side and given the amount of RAM you get, it's best to close all the apps that aren't being actively used for an overall smoother, more stable experience. Our review unit of the Samsung Galaxy A02s came with One UI 2.5 based on Android 10, which is feature-packed and user friendly. It's really nothing different from other devices running the same software.
If you want to look for a good pair of wireless earbuds to go with this, check out our review of the Samsung Galaxy Buds Pro by clicking right here.
Camera
The camera UI on the Samsung Galaxy A02s is similar to other stock Android camera apps. It's easy to use but it doesn't have as many options compared to the other Samsung smartphones. You have Live Focus, Photo, Video, Pro, Panorama, and Macro. As for how the camera performs, you can check it out in the sample photos below.
The main camera isn't too bad considering the price tag with rather punchy colours but it is slow to focus. Software optimizations after snapping has a tendency to overexpose the photos, so I would personally take multiple snaps just in case. As for the macro camera, pictures tend to be noisier and lack detail for it to be truly usable unless lighting is really good. Even then, the clarity could be better. With that being said however, we can't expect too much from it but it works decently enough.
Due to the ongoing MCO / CMCO, movement is still rather restricted so there is a lack of variety in the shots. However, we did as best as we can to give you a clear idea as to the camera's performance.
Samsung Galaxy A02s Verdict
The Samsung Galaxy A02s is a good entry-level smartphone that I would recommend for people who don't need much from their device, or they simply need a secondary one. At RM529, the Malaysian retail version will only have the 4GB RAM 64GB storage configuration, which will end up performing at least slightly better than our review unit.
It's affordable, you get a decent display, surprisingly good speaker quality, headphone jack, attractive design, solid battery life, and expandable storage. However, photos tend to get overexposed with the phone's own optimizations, performance is on the lower spectrum, and the display's outdoor visibility could use some improvement.
With that, I award the Samsung Galaxy A02s with our Silver Pokdeward.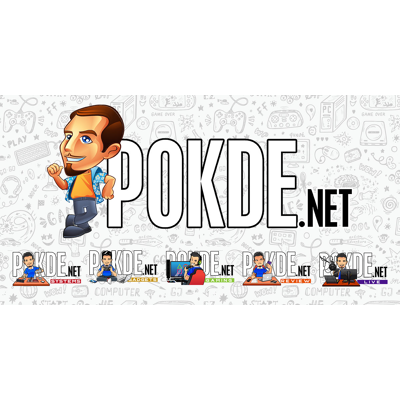 Big thanks to Samsung Malaysia for providing us this smartphone for the purpose of this review.