Review
Samsung Galaxy A30 Review – Leaves You Wanting More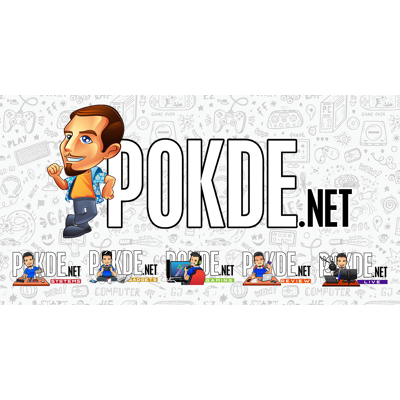 Overview
The affordable mid-range smartphone with good battery that's oddly similar to the Galaxy M20, is the Samsung Galaxy A30 worth considering? Let's find out.
Positives
+ Affordable pricing from Samsung
+ Simple to use
+ Good battery life
+ Super AMOLED Display is great
+ True Dual SIM capabilities
Negatives
- Subpar camera performance
- Feels cheap and plasticky
- Soft, bottom-firing speakers
- Not meant for mobile gamers
- There are better smartphones for the price
Samsung Galaxy A30 Review
Unboxing the Samsung Galaxy A30
In the box, you are expected to receive a number of items. Nothing out of the usual, just your standard stuff:
The Samsung Galaxy A30 smartphone
Clear TPU case
Charger
USB-C cable
Handsfree kit
SIM Tray Ejector Pin
User Guide and Warranty Info
Appearance
When you first look at the Samsung Galaxy A30 smartphone, there's a chance that you might think that we went back to the past. It resembles the Samsung Galaxy S3 sans the buttons and bezels. You get a 6.4-inch Full HD+ Infinity-U display with 84.9% screen-to-body ratio on this device, which is a fair size in this day and age. You'll only notice the bezel on the bottom part of the phone, giving it a bit of dark chin. You do get the dewdrop notch here, which is always better than those thick notches when it first became a thing in my opinion.
On the back of the smartphone, you can see the dual-camera setup on the top-left side, a fingerprint scanner closer to the centre, and the Samsung logo right below that. As you can, this is the white colour option, and the build is mostly plastic. It does feel very cheap but for the price point that it's being offered, I can understand why corners were cut here. I'm just glad they put the fingerprint scanner in a position that would be natural for the hand when holding it, instead of having it on the front.
At the top of the device, you only have a microphone hole. On the bottom however, you get a 3.5mm audio jack, a USB-C port, another microphone hole, and a speaker grille.
On the left side, you have the SIM Card/ microSD tray where it resides in solitude. For those of you who are wondering, this does have true DualSIM capabilities, so you don't have to choose between having expandable memory or a secondary SIM card installed. On the right side, you have the volume rocker and the power button.
There's nothing much to shout about for the Samsung Galaxy A30. It's a smartphone with a simple design, noticeable cheap plastic build, and has a near bezel-less display. What I do like about this is that it's not a fingerprint magnet, and you can easily grip it with one hand as it's nowhere close to being slippery. If aesthetics and solid build quality is what you're going for, you will need to look elsewhere.
Samsung Galaxy A30 Specifications
CPU/Chipset:
Exynos 7904 Octa (2 x Cortex-A73 @ 1.8 GHz, 6 x Cortex-A53 @ 1.6 GHz), 14nm FinFET
GPU:
Mali-G71 MP2
RAM:
4GB RAM
Display:
6.4″ FHD+ (2340 x 1080) Infinity-U Super AMOLED Display, 85.1% Screen-to-Body Ratio, 19:5:9 ratio, 403PPI
Storage:
64GB
Camera:
Main Camera(s)
16MP f/1.7, PDAF + 5MP f/2.2 ultra wide-angle camera, LED Flash, Panorama, HDR, Full HD recording @ 30 FPS
Front Camera
16MP f/2.0, Full HD recording @ 30 FPS
OS:
Android 9.0 Oreo Pie
Connectivity:
Wi-Fi 802.11 a/b/g/n/ac (2.4GHz and 5GHz), Wi-Fi Direct, Hotspot
Bluetooth 5.0, A2DP, LE
USB-C
Audio:
Mono speakers
3.5mm jack with active noise cancelling
SIM:
Dual SIM (Nano)
Battery:
4000 mAh with 15W Fast Charging
Dimensions:
158.5 x 74.5 x 7.7 mm
The device is very similar to another affordable Samsung smartphone, the Galaxy M20. If you want to check out the review for that one, click right here.
Performance
I'm sure after looking at the specifications, many of you are wondering how an Exynos 7904 chipset performs. In Antutu v2, it does perform better than the Mediatek Helio P20 and P22 chipsets, and it performs around the Snapdragon 632 chipset. It seems to lag behind the Snapdragon 636 by a noticeable margin. What's interesting here is that it performs noticeably slower than the similar spec Galaxy M20 with the same chipset.
In Geekbench, the difference between the Samsung Galaxy A30 and the M20 is minimal and can be easily chalked up to being the same performance level. It's interesting that it has the best single core performance by far, but the multi-core performance is essentially on par with the Snapdragon 625 devices.
In 3DMark, it lags behind the Snapdragon 636, 660, and the Helio P70 by a noticeable amount. It does seem to be on par with the Snapdragon 625 however, which is still pretty okay given its price point.
In PCMark's Work 2.0 which is a real world use synthetic benchmark, it's far from the best but not too bad at least. In this particular case, you can opt for similar priced devices that would be able to provide better performance for non-gaming use.
In the battery endurance test for the same Work 2.0 benchmark, the Samsung Galaxy A30 did pretty well. This shouldn't be a surprise thanks to its energy-efficient chipset and the sizeable 4,000 mAh battery capacity. It's interesting that it's very similar to the Realme 3, which has a slightly bigger battery capacity.
As for real world use, I tend to charge this device once every two days with comfortable moderate use. This is just me using social media apps, with some calls, and constantly messaging people on Whatsapp and Telegram. Of course, the battery life will be heavily affected for resource-intensive tasks like gaming. However, I can easily say that you can expect at least a full day of battery life, two days if you're not doing anything heavy.
User Experience
The Samsung Galaxy A30 has a Super AMOLED Infinity-U display. What you'll be getting is essentially a large display with vibrant colours, minimal bezels with the most noticeable bit being on the chin, and a dewdrop notch. The colours are definitely great but the brightness can be a bit finicky on auto. For most parts, you should have no trouble using it even when you're outside on a bright sunny day. While the notch itself is dependent on the users' taste, I personally find this way better than having a large notch anyway, so it gets a pass from me.
Despite the large display size, it's very easy and comfortable to use with one hand. It may be 6.4-inches but keep in mind that it's longer than it is wide with a 19:5:9 aspect ratio. While the plastic body does feel cheap, it's very easy to grip and fingerprints won't be prominent unless your hands are really dirty.
For those of you who are wondering about its Dual SIM capabilities, I assure you that this one does have true Dual SIM capabilities and it's not those hybrid ones. Meaning here that the secondary SIM card slot and the microSD slot are separate, so you can have both without issues.
In terms of security, you can lock your devices using your standard PIN or password. For ease of usage however, you can opt for the fingerprint scanner or use face recognition. The fingerprint scanner is situated right above the Samsung logo, in a natural position for your index finger on both hands, and it works almost instantaneously. The face recognition works well enough but it does have a bit of trouble when the environment is a little dark. I'd personally stick to using fingerprint for a more consistent experience.
In the audio department, there's much to shout about for the Samsung Galaxy A30 smartphone. After all, you're only getting a single, bottom-firing speaker which is right beside the USB-C port. It's rather soft even at maximum volume, and it sounds rather hollow in my opinion. Would be great if the earpiece doubled as a front-firing speaker but this is a budget smartphone after all so it's as we expected.
The Samsung Galaxy A30 is running Android 9.0 Pie with the One UI on top of it. It gives the device a rather clean look and is generally easy to navigate through everything. Not gonna lie, it kind of feels like an assisted version of Android due to its simplicity but that's not actually a bad thing. It does make me feel like this geared towards older people who just wants a smartphone and nothing more in this day and age.
Camera
The Camera UI in the Samsung Galaxy A30 is pretty simple to navigate through. You have your standard Photo, Video, Pro, Live Focus, and Panorama modes. You can customize even further with the options listed in the top part of the UI.
Keep in mind that this one does come with two rear cameras; your standard 16MP f/1.7 wide angle camera, and the 5MP f/2.2 ultra-wide angle camera. You can easily switch out between the two by tapping on the "tree icon" situated right above the shooting modes. Two trees is the standard camera while the three trees represent the ultra-wide angle camera. It's very user-friendly and shouldn't be troublesome to use for virtually any user out there.
As for the camera quality, it's not bad but it's far from being impressive. It's essentially on-par with a lot of mid-range smartphone cameras these days. With good lighting, you can get surprisingly good results but even then, it seems like the camera is trying to overcompensate for the lighting. When it's dark, the quality becomes atrocious. Sure, you can still get some decent shots with Pro mode but that's only if you have the luxury of time to plan your shots carefully.
The quality noticeably drops when you switch to the ultra-wide angle camera, making it almost useless for the most occasions. The selfie camera could definitely use some improvements as my face appears to be too white when the lighting is okay, and suffers a lot in low-light.
Samsung Galaxy A30 Verdict
The Samsung Galaxy A30 is an affordable offering by the company, but it does leave me wanting more out of it. It would make a great option as a secondary device or for those who just need to do the simplest of tasks on their smartphones. Simple web browsing, social media, calls and texts. The battery life and the display would make it a viable choice if you're not doing anything intensive.
For RM799, there are better options out there within the price range, more so if you're willing to shell out a bit of extra cash. Especially when there's a smartphone with similar specs and price (Galaxy M20), it can leave people feeling confused between the two. If you're really tight on budget, it's an okay purchase but personally, would recommend saving up a bit more for an overall better experience.
With that, I award the Samsung Galaxy A30 with our Bronze Pokdeward.