Review
Samsung Galaxy S10 review — the best Galaxy S10 smartphone out there?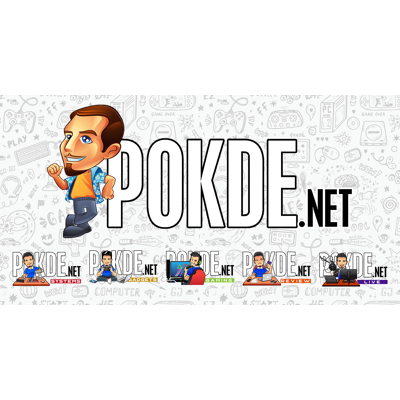 Overview
Samsung ups the ante with the Samsung Galaxy S10, adding a third wide-angle camera into the mix, and jumping straight into the Infinity-O design with their latest flagship. And also let's not forget it has the most powerful CPU in a smartphone right now.
Positives
+ New Infinity-O design is very refreshing
+ Sleek design
+ Excellent CPU performance
+ Good battery life
+ Dynamic AMOLED is by far the best smartphone display I have ever seen
+ Ultrasonic fingerprint scanner works seamless
+ One UI is really nice
+ Great cameras all around
Negatives
- GPU performance is only on par with last year's Snapdragon 845
- The slowest charging speed of any recent flagship
- Wide angle camera image quality is not really great when pixel peeping
Introduction
Samsung's 10th generation Galaxy S device is finally here. Apple gave us the notch with their 10th generation iPhone, and a complete redesign. Samsung also went down a pretty similar route, with this being the most unique Samsung device ever with a new Infinity-O design.
It is worth mentioning though that Samsung actually experimented with this design on the Samsung Galaxy A8s, so while the Galaxy S10 is not the first device from Samsung to feature a hole in the screen, it's the first flagship to have an in-screen camera. Let's see what does it offer aside from a new design.
Appearance
Samsung quite literally pushed the boundaries with the Samsung Galaxy S10. They removed the bezels and added a hole in the screen so you can take selfies. The screen flows over the edge for some extra style points, but that actually isn't all that good for practical reasons.
Instead of a solid black color, the Prism Black features a nice metallic finish under the glass which shimmers slightly when moved around under light. It isn't nearly as vibrant as the Prism White, but then again, this exudes a much more premium vibe than the colorful Prism White. Different strokes for different folks, I guess? The glass flows seamless into the metal frame, just like how the display did.
The sides are chromed, providing a nice contrast to the dark back glass. Customary of Samsung, we have the volume rocker and Bixby button on the left, and the power button on the right. The power button and volume button are higher than what I am used to, but they are actually quite well-positioned once you have it in your hands.
On the bottom is where you find all the physical I/O of the Samsung Galaxy S10. Samsung definitely deserves some extra points for designing a flagship device without sacrificing the 3.5mm jack. They are actually one of the last major brands to still retain the 3.5mm jack in their flagship devices, so even more power to them.
As a whole, the Samsung Galaxy S10 isn't entirely redesigned. It does however have an all-new front. Since all of us are going to look at the front more than we ever do at the back, I guess Samsung did the right thing of changing stuff where it counts most?
Specifications
CPU/Chipset:
Exynos 9820 (2 x Mongoose 4 @ 2.73 GHz + 2 x Cortex A75 @ 2.31 GHz + 4 x Cortex-A55 @ 1.95 GHz), 8nm FinFET
GPU:
Mali-G76 MP12 @ 702 MHz
RAM:
8GB LPDDR4x
Display:
6.1″ WQHD+ (3040 x 1440) Dynamic AMOLED display, 550 ppi, HDR10+ certified
Storage:
128GB UFS 2.1 (expandable via microSD up to 512GB)
Camera:
Main Camera(s)
12MP F1.5/F2.4, 77˚ FoV, Super Speed Dual Pixel AF, OIS
16MP F2.2 ultra-wide angle, 123˚ FoV, fixed focus
12MP F2.4 telephoto, 45˚ FoV, PDAF, OIS
4K60 video recording, HDR10+ recording, Scene Optimizer, Shot suggestion, flaw detection, Super Steady video, Live focus
Front Camera
10MP f/1.9, 80˚ FoV, Dual Pixel AF
AR Emoji, Live focus
OS:
EMUI 9 based on Android 9 Pie
Connectivity:
4×4 MIMO, 7CA, LTE Cat.20 (2 Gbps DL, 150 Mbps UL)
Wi-Fi 802.11 a/b/g/n/ac/ax (2.4 GHz + 5 GHz), up to 1.2 Gbps
Bluetooth 5.0
NFC
MST for Samsung Pay
SIM:
Hybrid dual nanoSIM
Battery:
Li-Po 3400 mAh (non-removable)
15W Adaptive Fast Charging (compatible with QC 2.0)
15W Fast Wireless Charging 2.0
Wireless PowerShare (reverse wireless charging)
Dimensions:
149.9 x 70.4 x 7.8 mm
Weight:
157 g
Samsung definitely did their best to equip their latest flagship with everything they had. Kudos for their support of the regular microSD standard too, and not try to force a new storage expansion standard down my throat. But I will have to dock points for still relying on slow 15W Adaptive Fast Charging. Come on guys, the competition are pushing 50W SuperVOOC and you are still stuck on 15W? Well, at least now you can say you charge wirelessly just as fast as you charge with a wire.
Performance
The new Exynos 9820 chipset is really something, giving the Samsung Galaxy S10 a clear advantage over the Snapdragon 845 and Kirin 980 chipsets from last year.
Most of the gains in Antutu is probably from its CPU performance. Interestingly, the Exynos 9810 is still one of the most powerful chipsets in terms of CPU performance in our benchmark charts, and the Exynos 9820 in the Samsung Galaxy S10 just widens the gap.
GPU performance is where the Samsung Galaxy S10 is held back by its Exynos 9820. The Mali-G76 MP12 just fails to beat the Adreno 630 in the Snapdragon 845, despite being newer by a whole year.
PCMark sees the Samsung Galaxy S10 score a lot better than last year's Samsung Galaxy Note9.
It also does a lot better than the Galaxy Note9 that touted a much larger battery. However it still deals with worse battery life than the Mi MIX 3, which has a larger screen, smaller battery and an older 10nm chipset. Samsung has improved by leaps and bounds over the older generation, but their chipset's power consumption is still pretty high.
In daily usage, the Samsung Galaxy S10 is really as smooth as it can get. I managed to get just short of a full day's of use out of it's small-ish 3400 mAh battery with Dark Mode enabled. I would consider 5 hours a pretty good SOT figure too, with all things considered. The 15W charging does a pretty good job of rejuicing the battery, with 42% in 30 minutes connected to the charger. Not as fast as certain flagships, but passable.
The Samsung Galaxy S10 does heat up quite substantially when I was gaming on it, however the heat is dissipated on the left side of the device. Which is a pretty nifty design choice because when I hold the device with my headphones exiting from the upper corners, I am not in direct contact with the hot part of the device. Performance during gaming is what you would expect of a flagship-tier device.
User Experience
Having hybrid dual-SIM support is pretty nice to see in flagship, as is the support for microSD cards. I have no idea why other smartphone manufacturers think that microSD cards are irrelevant in flagships when they still come in 64GB options.
Samsung's prowess in their AMOLED technologies is quite apparent with the Dynamic AMOLED. Colors are really vivid, as one would expect from a flagship-class OLED display. It's also one of the sharpest displays in the industry, given the high 1440p+ resolution here. The Infinity-O design generally stays out of the way in daily usage, but Samsung could probably have refined it a tad with a smaller hole and maybe move it closer to the edge, it would have been even better.
If you are into blasting tunes out of the speakers on your phone, the Samsung Galaxy S10 will serve you well. Despite shrinking the bezels, Samsung still manages to cram a large enough driver up top to give you stereo audio. It's not exactly symmetrical, but it gets the job done and you do experience some awesome spatial audio, especially if you toggle on Dolby Atmos. Yep, it comes with Dolby Atmos and it really does make a difference in terms of the sound quality.
The new under-display (or as Samsung calls it, on-display) ultrasonic fingerprint scanner works great. It's still a bit slower than conventional fingerprint scanners, but it's better than the optical ones other manufacturers are offering. Samsung has been quite adventurous with their fingerprint scanner placement starting with the Galaxy S8, so I would definitely give them a pat on the back for keeping up with everyone else with an under-display fingerprint scanner, and actually doing it better on their very first try.
They have just revamped their UI, and it's now called One UI. For the most part, it's the cleanest UI from Samsung yet. It's quite nice, with a very sleek and intuitive user interface. I had some issue finding some settings in the settings menu but I blame myself for being not very well acquainted with Samsung's general way of doing things. It is quite optimized for one-handed use with the ability to pull down the settings to accommodate your short thumb. If I were to nitpick though, Samsung really went all out with the cartoonish icons. The rest of the UI is perfect, but the default icons are just kinda weird especially when applied to such a minimalistic UI.
The camera hardware on the Samsung sees a new addition to the family, with an additional wide-angle camera. The other two cameras are maintained from the previous generation of Samsung Galaxy flagship, which means a dual-aperture 12MP standard angle and a 12MP telephoto camera, just like the Galaxy S9+ and Note9.
In terms of the camera's UI, I really like Samsung's work here. It's clean, it's intuitive. It comes with a number of features under the hood like Scene Optimizer, Flaw Detection and shot suggestions to help you take better shots. It's pretty good use of the dedicated NPU available on the Exynos 9820, and we sort of like it. One thing it lacked is a proper night mode, but Scene Optimizer does detect a low-light condition and optimizes for it.
What it does is pretty interesting though. In the low-light shot of the building opposite our office, I was surprised to see a sunstar. There definitely wasn't a light source intense enough for that, so I took the shot again with Scene Optimizer off. Lo and behold, the Samsung Galaxy S10 was actually adding sunstars to make the shots look more interesting. Cool stuff! Switching to the telephoto lens during low light also automatically uses the standard angle camera and uses digital zoom to bring you closer.
The resulting shots are pretty great, but the lack of a proper night mode does mean that you won't be able to score impressive detailed low-light images as you might be able to with Google's Night Sight or HUAWEI's Night mode. They are good, but not good enough for 2019, I would say? That can easily be added via a later software update, as Xiaomi has done for their smartphones. Whether Samsung will commit to it is another story altogether though. I was also pleasantly surprised to find the selfie camera really amazing on the Samsung Galaxy S10. It even has PDAF, which is more than what some smartphones can say about their rear cameras. You can see the full-sized camera samples on Flickr.
Conclusion
For RM3299, it might be quite a steep price to pay for a smartphone in 2019. We can't ignore the fact that Samsung has packed this device full of features like Samsung Pay to up the value proposition though. If you are looking for bang-for-buck in the Galaxy S10 series, Samsung's got your back with the Galaxy S10e. If you are looking for the best smartphone Samsung has to offer yet, that would be the ceramic-clad Galaxy S10+. The Samsung Galaxy S10 the middle child, but it might actually be the most balanced among the three devices.
I liked the very manageable 6.1″ screen size. I could easily use it in one hand, or just slide it around in my palm thanks to beautiful the dual-curved glass panels. Also, the hardware in the Galaxy S10 has more in common with the Galaxy S10+ than the Galaxy S10e. You can save RM600 by opting for the Galaxy S10e, but why would any self-respecting Samsung fan opt for a flat display after years of curved Super AMOLED panels?
So, is the Samsung Galaxy S10 the flagship that Samsung fans have been waiting for? Maybe. It's the best Galaxy S yet, with a GPU that finally gets on par with the Snapdragon 845's Adreno 630. When Snapdragon 855 devices hit the deck, all bets are off though. The CPU performance, is just phenomenal, and Qualcomm does not seem to be on the same level with their CPU. The new Infinity-O design is also refreshing, and definitely offers a higher screen-to-body ratio than the old design Samsung has been touting since the Galaxy S8. It's a great flagship through and through, and one which has few compromises, if any.
Our thanks to Samsung for provisioning the Samsung Galaxy S10 we used in this review. To support us, do check out the Galaxy S10 on Lazada via the following link: