Review
Soleus Thrive first impressions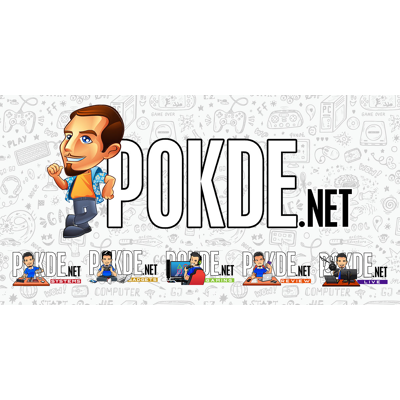 Positives
+ Long battery life
+ Light weight
+ Sleek design
+ Legible under direct sunlight
Negatives
- Very dependent on app
- Expensive
I have put the Soleus Thrive on my wrist ever since I attended the launch event at Pavillion, and the first thing that comes to mind is the sheer light weight of the fitness band. I have not worn a watch on my wrist for months since my Casio watch went wonky, resetting itself every once in a while and making me think it's 12 a.m. of the 1st of January, and I really didn't realize the fitness band on my wrist until I looked at it. The light weight of the band makes it very suitable for active people who do not want to add weight to their kit.
Now after I was impressed with the lack of weight, I was less impressed with the step counter. I am not really certain that it takes 30 steps to just pick up my bag, but since it's on my wrist, I believe that a certain margin of inaccuracy is a given considering it's on my wrist which may perform certain movements that the Thrive will pick up as steps. The optical heart rate sensor — which emits a cool green light — on the Thrive also gave me a lower heart rate than what was measured by an Omron blood pressure checker I have lying around the house. The Omron gave a reading of 89 BPM, while the Thrive told me my heart was beating at 72 BPM.
The Thrive also has a function to estimate your energy usage based on your movements, which is kinda nifty for those who want to lose weight or just ensure that they aren't consuming too many calories that they can't burn. A workout mode that will help you keep track of the duration of your workouts is also present, but due to the Soleus App still unreleased, it only works as a stopwatch for now. A sleep monitor allows you to monitor how much deep sleep you are getting, since sleep is also very important to ensure a healthy lifestyle. Once again, without the app it is quite limited since you can only save one day's record on the Thrive itself.
The incoming call and incoming message feature didn't work also, most probably also because of the unreleased Soleus App. Basically a lot of functions require the app, and without the Soleus App, it is very limited. Without the app, you do get a fitness band with a very legible OLED clock display, heart rate monitor, workout timer aka stopwatch and a sleep monitor, all of which has limited functions. The battery life on it is very decent. Even with me frequently using the heart rate monitor function, it lasts around 6 to 7 days before needing a charge, so you shouldn't worry about it running out of juice. Talking about charging, the Thrive has two pins on the back, to which a charging cradle will clip onto.
The charging cradle has a microUSB port so all you have to do is bring the cradle and connect it to any phone charger you have, unless you use a OnePlus Two or Samsung Galaxy Note 3, that is. A short microUSB cable is provided in the event you do use the said devices, so you don't have to worry about it.
The Soleus Thrive is really suitable for active people, with its light weight and long battery life. However a large portion of its features rely heavily on the Soleus App, and without it, it is very limited in its functions. It would have been better if it was more independent, but that would most definitely jack up the costs even higher, so it is a compromise that had to be made to ensure it is affordable.