Review
Samsung Galaxy S23 Ultra Review – More Than Meets The Eye
Overview
Building off the success of its predecessor, the Samsung Galaxy S23 Ultra brings some subtle yet impactful improvements, thought it doesn't seem like it at first glance. Is it worth your money? Let's find out.
Positives
+ Superb performance
+ Battery life sees notable improvement
+ Class-leading camera performance with substantial improvements for zoom
+ Speakers are louder while still maintaining quality
+ Lightning-fast under-display fingerprint scanner
+ Excellent display with 120Hz adaptive refresh rate and Gorilla Glass Victus 2
+ Flatter display makes it easier to use while minimizing on accidental edge touches
+ S Pen with dedicated slot is always great to have
+ Solid build quality, even with eco-friendly materials
Negatives
- Needs a better cooling system
- Design is mostly the same as last year
- Needs better fast charging support
- Pricier than ever
- Heavy
Unboxing the Samsung Galaxy S23 Ultra
The Samsung Galaxy S23 Ultra has a similar box to its predecessor, except this time it's a picture of the device itself instead of symbols depicting the model. It's a slim black box with no patterns and with the model name listed on the bottom. As you might have expected, the reason it's slim is because it lacks a charger. Inside the box, you can find the following items:
USB-C to USB-C cable
SIM ejector pin
Quick Start Guide
Regional Lock Guide
Samsung Pay leaflet
Warranty card
The Samsung Galaxy S23 Ultra itself
Specifications
SoC
Snapdragon 8 Gen 2, 4nm
1 x Cortex-X3 @ 3.36 GHz + 2 x Cortex-A715 @ 2.8GHz + 2 x Cortex-A710 @ 2.8 GHz + 3 x Cortex-A510 @ 2GHz
Adreno 740 GPU
RAM
8GB / 12GB
Storage
256GB / 512GB / 1TB UFS 4.0
Display
6.8″ QHD+ (3080 x 1440) Edge Dynamic AMOLED 2X Display
Corning Gorilla Glass Victus 2
HDR10+
1750 nits
1Hz to 120Hz Adaptive Refresh Rate
240Hz Touch Sampling Rate in Game Mode
Vision Booster
Rear Camera
200MP f/1.7 wide angle camera, PDAF, Laser AF, OIS
10MP f/4.9 telephoto camera, 10x optical zoom, dual pixel PDAF, OIS
10MP f/2.4 telephoto camera, 3x optical zoom, dual pixel PDAF, OIS
12MP f/2.2 120˚ ultra-wide, dual pixel PDAF, Super Steady video
LED flash, auto-HDR, panorama
[email protected]/30fps, [email protected]/60fps, [email protected]/60/240fps, [email protected], HDR10+, stereo sound rec., gyro-EIS
Selfie Camera
12MP f/2.2 wide-angle selfie cam, PDAF
Dual video call, Auto HDR, HDR10+
[email protected]/60fps, [email protected]
Battery
5000mAh
45W fast charging
USB-PD 3.0 fast charging
10W wireless fast charging
4.5W reverse wireless charging
Dimensions
163.4 x 78.1 x 8.9 mm
234g
Ingress Protection
IP68
Software
One UI 5.1 based on Android 13
Colours
Phantom Black, Cream, Green, and Lavender
Performance
Starting off with Antutu v9, the Samsung Galaxy S23 Ultra has a very strong showing, easily taking the top spot among devices that ran in its usual mode. The only time it was beat is when the OnePlus 11, which also uses the Snapdragon 8 Gen 2 chip, ran in high performance mode. This will give you a clearer idea how good the new flagship chip is compared to every other Qualcomm and MediaTek chip that's already out in the market.
A similar pattern can be seen in Geekbench 5, with it only losing to the OnePlus 11 in high performance mode when it comes to Android devices. Factoring in the iPhones, it's clear that it is still some ways away from beating their flagship Apple A16 Bionic SoC, but at least beating out the older A15 chip in multi-core is a good start since it managed to easily walk over the likes of the Snapdragon 8 Gen 1 and the older 888 flagship chips.
Moving on to 3DMark's Wild Life Unlimited, the Samsung Galaxy S23 Ultra easily takes the top spot, with the OnePlus 11 trailing close behind it but the difference here makes it negligible. This further cements the fact that the Snapdragon 8 Gen 2 brings a strong leap in graphical performance. As for thermals, it's nowhere near as bad as the OnePlus 11's high performance mode but it does occasionally thermal throttle since it achieved a stability rating of 69.3%.
Lastly on PCMark's Work 3.0 benchmark, the Samsung Galaxy S23 Ultra nearly took the top spot. It was beaten by the ROG Phone 6 Pro, a gaming phone which uses specifically binned chips that are tweaked towards performance so it shouldn't be a surprise. Regardless, it's showing that it's more than capable of being a solid daily driver across a variety of everyday tasks.
As for battery life, the Samsung Galaxy S23 Ultra sees some notable improvements over its predecessor, lasting 653 minutes in 2K and 772 minutes in Full HD. The S22 Ultra only lasted 601 minutes in Full HD, which means that it's already more efficient despite running in higher resolution. In case you were wondering, both devices ran with adaptive refresh rate enabled, and they have the same battery capacity. This proves that the Snapdragon 8 Gen 2 brings good improvements in terms of efficiency.
If you want to compare it to the Samsung Galaxy S22 Ultra, click right here.
Camera
For the camera array, the major upgrade is for the main wide angle camera, jumping from 108MP to 200MP. For most people, the numbers shouldn't really matter since it uses pixel binning to give you much better pictures in 12MP resolution. In fact, pictures turn out brighter and more colourful this way compared to the 50MP and 200MP shooting modes. The level of details that it's capable of is astounding, with hair and other small details being captured pretty well. Low-light photos turn out much brighter than expected as all the pictures I took at night were actually noticeably darker than it appears.
Ultrawide is pretty much just as reliable as the main camera, with no discernible drop in quality compared to the main camera and odd distortions kept to a minimum, typically seen in the corners due to the nature of the lens. When zooming, it typically works great but if you look at it a bit closer, colours are just a teensy bit more washed out. With good lighting, I'm surprised even 30x zoom looks good, but it suffers greatly in low light. As for 100x zoom, I honestly expected much worse but it's actually usable in some cases. I dare say that Samsung is currently unrivaled in terms of smartphone zoom cameras.
We will be going into a deeper dive with the 200MP camera, as well as the two telephoto cameras here in the near future so stay tuned for that.
The Good
At first glance, the Samsung Galaxy S23 Ultra seems pretty much the same as the S22 Ultra, but there's more to it than meets the eye. For starters, while the display appears to be similar in size and quality, there is more flatter surface area in the new flagship. It's still curved but the curvature starts closer to the edge, giving you more room for touch interactions while minimizing accidental touch on the curved sides.
Even when looking at the similarities with its predecessor, it's still one of the best displays on a smartphone ever. Superbly bright display, adaptive refresh rate, fast response time, colourful and punchy colours, all of it in a large 6.8-inch Dynamic AMOLED 2X display. It's great for videos, games, and just going mindlessly going through apps or browsing the web. The use of Gorilla Glass Victus 2 just makes it tougher than ever, which is always a plus.
The under-display fingerprint scanner is here and it works great. It's superbly fast and hasn't given me trouble yet. The only exception to this is when my hands are a bit wet, like after washing them, but this is normal across all smartphones today. You could also use face recognition instead but it doesn't work as fast as iPhone's Face ID, and fingerprints still give a more consistent experience unless your hands get wet rather easily.
As many of you have seen, the Samsung Galaxy S23 Ultra is said to be built with more eco-friendly materials than before. Good news here is that it doesn't affect its build quality as it still has the solid, premium feel that you'd be accustomed to with their flagships. Furthermore, it has IP68 dust / water resistance and it feels more comfortable to hold. I believe this has to do with the flatter display as it doesn't feel like it would easily slip from my hands anymore.
In terms of speaker quality, it sounds about the same as its predecessor, with decent highs and mids along with a smidgen of bass. However, one area of improvement that I was surprised is that it's actually louder. It's not by much but it is still noticeable. If you're the kind who would rather not use any form of earphones / headphones, you would certainly appreciate this.
Lastly, the key feature that makes the Samsung Galaxy S23 Ultra stand out amongst its competitors is the built-in S Pen. It's more than just taking down notes as it makes it easier to draw, collaborate with other people, use it as a remote of sorts and more. The new One UI 5.1 update doesn't do much for it aside from making it easier to view its battery level but there's already a good suite of features for it for a while now. If you're not familiar with it, take your time to learn it because once you do, it's hard to live without it.
The Bad
The Samsung Galaxy S23 Ultra ticks all the boxes of what a premium flagship smartphone should be, but it does have its drawbacks. For starters, the design is pretty much dated at this point since it's practically the same as last year. Even then, it's basically the same the year before that sans the contour cut camera housing with square-ish corners to make it resemble the Galaxy Note lineup. Hopefully, we'll see a completely new design next year, not just for the Ultra but for the entire series.
As we mentioned in the benchmark section, the Samsung Galaxy S23 Ultra has a stability rating of 69% in 3DMark Wild Life. This means that it does face some thermal throttling, so heat is an issue. For general use, it runs perfectly fine but the moment you turn on something even remotely intensive, like mobile games for example, it gets rather warm. They definitely need to figure out a better cooling system inside the device or find a way to make the chip become even more efficient without sacrificing too much on performance.
One thing that Samsung needs to consider improving is the charging speed. With rival flagships pushing the envelope with over 100W of charging, this one still only goes up to 45W. Realistically, it's not painfully slow as it takes slightly under an hour for a full charge, but it would be nice to have it charge faster, especially with more consumers using charging bricks that supports multiple devices with high wattage, capable of charging laptops even.
Lastly, and this shouldn't come off as a surprise, is the price. Samsung devices are never cheap, but this one in particular is noticeably pricey. The S22 Ultra last year started at RM5,099 whereas the S23 Ultra starts at RM5,799. Even if you wanna compare the same storage capacity, the 256GB S22 Ultra started at RM5,499. Not only is that a lot of money, adding a bit more to it would get you the Z Fold4, which might be more enticing given its foldable nature. This isn't to say that the S23 Ultra isn't worth the money but rather, there's a lot of options to consider for the price.
Samsung Galaxy S23 Ultra Verdict
The Samsung Galaxy S23 Ultra is arguably one of, if not the best Android smartphone around. It builds on the success of its predecessor and adds some subtle yet impactful improvements, though it doesn't look like it would at first glance. If you're using the S22 Ultra, it's not worth the jump but if you're coming from an older or weaker device but a foldable isn't what you want, then this might just be the best that money can buy for now.
At the end of our Samsung Galaxy S23 Ultra review, I award this flagship smartphone with our coveted Gold Pokdeward.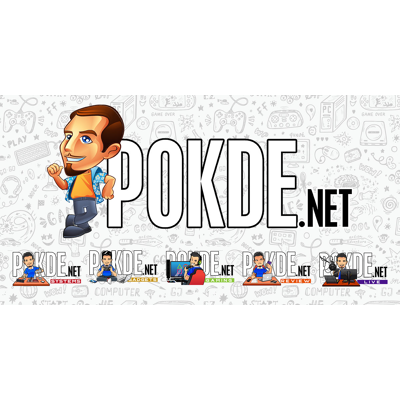 Big thanks to Samsung Malaysia for sending us this smartphone for the purpose of this review.