Review
Sapphire Pulse RX550 review; 60fps on FHD is no longer a luxury!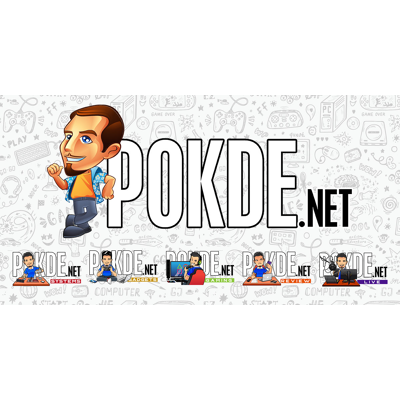 Positives
+ Very power efficient
+ 60 fps ultra gaming on most eSports titles
+ Perfect for small form factor builds considering its size
Negatives
- No overclocking headroom at all
- No RGB lighting
Introduction
For years we have been on the hunt to achieve great frame rates and in the world of PC Master race, 30fps is a no go. In fact, we'd rather scale down our graphics quality, or reduce the resolution, but we want to achieve 60fps as much as possible. Then again, at the same time, we realize that 60fps comes as a luxury especially when we're talking about Full HD environment. Exactly a year ago, we reviewed the ASUS ROG RX460 4GB which managed to achieve pretty solid frame rates on FHD and that was priced at RM741. And that was AMD's 60 series GPU. Today, we have a 5xx generation 50 series GPU, introducing the Sapphire Pulse RX550 GPU that, for starters, will put you into awe with its size first.
Unboxing Sapphire Pulse RX550
As usual, we have prepared an unboxing video for your viewing pleasure because while pictures speaks a thousand words, a video speaks a million – at 30 fps here though :P
Appearance
Oh yes, this is a beautiful, minimalistic, functionally designed graphics card. The Sapphire Pulse RX550 has a single fan right in the middle of it, on top of a heatsink that is very visible through the fins. Surrounding this, you will see a rather neat silhouette of pulse design running across the unit. Surrounding this is a wedged design with a red line that gives the only finishing touch that the Sapphire Pulse RX550 needs! The shroud is all black with just ample clearance between it and the fan.
Considering its size and weight, there's no backplate needed for support. There's also no additional PCIe connectors which means this the Sapphire Pulse RX550 will draw all its power straight from the motherboard's PCIe lane. It's pretty definite by now that the Sapphire Pulse RX550 was never meant to be overclocked and it would consume at the very most, 50W of power theoretically. There are no complicated heat pipes on this GPU considering the power that it will be drawing.
For display connection, we have one DisplayPort 1.4, one HDMI and one DVI port. The Sapphire Pulse RX550 does support AMD CrossFire technology over PCIe and does not need any CrossFire bridge. It also supports AMD LiquidVR technology and AMD Virtual Super Resolution (VSR) which I would consider pretty ambitious.
Test Machine
As usual, we will be using the PokdeRig for this purpose.
Hardware
| | |
| --- | --- |
| Processor | Intel Core i7-5820K |
| Motherboard | ASUS X99-Deluxe |
| Memory | Avexir Blitz 16GB DDR4 |
| Storage | Seagate FireCuda 2TB SSHD |
| Power Supply | Cooler Master V850 |
Software
| | |
| --- | --- |
| OS | Windows 10 64bit with Creator's Update |
| GPU Driver | Crimson ReLive Edition 17.7.2 (WHQL) |
| Antivirus | Windows Defender |
| Utilities | Furmark, Fraps, ASUS GPU Tweak II, GPU-Z, OBS, Steam, Origin, Battle.Net |
| Game Tested | Battlefield 4, DOTA 2 Reborn, CS: GO, Overwatch |
Card Specification
| | |
| --- | --- |
| GPU Architecture | Polaris |
| GPU | Radeon RX 550 |
| Memory | 2GB GDDR5 @ 7Gbps |
| Memory Interfarce | 128-bit |
| Base/Boost Clock | 1206 MHz Boost Engine |
| Card Dimension | 158(L) X 112(W) X 28 (H) mm |
| Power Consumption | 65W |
Performance
It is important to note that the Sapphire Pulse RX550 has a graphics processor that is made using the 3rd generation FinFET and has 14nm fabrication. It has 8 compute units and 512 stream processors and is capable of delivering up to 1.2 TFLOPS peak compute performance which is pretty remarkable for a GPU this size. But let me tell you this, if you're running anything above Full HD, you should consider a much powerful GPU because this one is only perfect to run FHD and below. How perfect? Let me show you.
I ran a series of 4 usual games with some eSports titles. I tested this with Battlefield 4, CS:GO, DOTA 2 Reborn and Overwatch to see where this GPU takes us. Now let me remind you, ALL of the tests were done in ULTRA settings or shall I say, their maximum settings with 8X MSAA. Except for Overwatch which was also set to ULTRA but it also had EPIC beyond that which definitely didn't cut the deal. The environment temperature has been tuned to 25°C for consistency. So, we're talking about gaming on FHD at full blown graphics, let's see!
Yep, we're scoring 77fps at 1080p resolution with no scaling whatsoever and the game ran very smoothly. In fact, getting 60fps felt rather easy for the Sapphire Pulse RX550 to achieve! This was on ultra settings and 8x MSAA settings. There are parts when the frames would slightly drop to sub 48 when things get a little haywire, but ultimately it doesn't interrupt the gameplay.
On Overwatch, like I mentioned earlier, it's the only game that I didn't set to "EPIC" but still "ultra" to synergise the terminologies. 71fps on Overwatch is pretty sweet for a puny little GPU! The max temperature I hit was 69°C.
Here's where things get even more exciting. CS:GO was set to ultra settings and I actually managed to achieve an average of 146fps at 73°C on the Sapphire Pulse RX550! You can already imagine how smooth the gameplay was with these numbers.
And finally, we got an average of 64fps on the DOTA 2 Reborn with temperatures locking maximum at 68°C. To think that these results were not possible on a 50 series GPU last year is just mind blowing!
Now, let me tell you a bit on the dark side of the story too. The GPU was working really hard to deliver these frame rates and pushing it for hours, as the heat builds up more around it would definitely see a gradual difference over time. Also, consider the fact that we were running this on our PokdeRig which is constructed of monstrosity that definitely helps every bit to juice the last drop of performance from the GPU. Then again, throughout all my test, the average power draw that I hit on the Sapphire Pulse RX550 was a measly 31.53W!
The Sapphire Pulse RX550 is not only very good in it's performance, it's also rather very efficient! Of course, overclocking is out of the question and there's also room for CrossFire if you need to double up the performance.
Conclusion
I am prone to using very high-end graphics card when I talk about gaming because I have a sweet spot that needs to be hit when I'm in front of the PC and 'frustration' is the total opposite end of this sweet spot. I remember, in 2016 I actually said once that the 50 series GPU will never be something that can satisfy me and I would always settle with at the very minimum, the 60 series cards. Today, I take my words back on that statement as I can clearly say here that the Sapphire Pulse RX550 was able to meet my minimum gaming needs and doing it rather efficiently while at it.
The PokdeRig
We would like to thank our sponsors for our very own benchmarking rig – The PokdeRig. These companies believe in us and put their trust into what we do. They deserve all the love in the world!