Review
Sony WF-1000XM3 Review – The Standard-Bearer of True Wireless Earbuds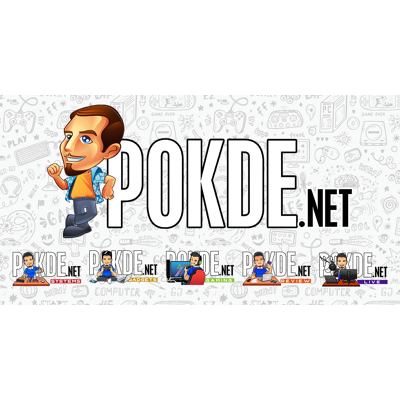 Overview
Touted as one of the best truly wireless earbuds around with noise-cancelling features, is the Sony WF-1000XM3 truly as good as people say it is? Let's find out.
Positives
+ Great sound quality (DSEE HX)
+ Noise-cancelling in earbuds
+ Superb battery life
+ Plenty of customization options via Headphones Connect app
+ Good call quality
+ Snug fit
+ NFC for easy pairing
Negatives
- Size is something to get used to
- No support for aptX HD
- No volume controls
- No water resistance rating
- No wireless charging for case
Sony WF-1000XM3 Review
Unboxing the Sony WF-1000XM3
With every purchase of the Sony WF-1000XM3 true wireless earphones with noise-canceling, this is what you're expected to get:
USB-C cable
User guide and warranty
Spare earbuds with 3 varying sizes
Charging case
The Sony WF-1000XM3 wireless earphones themselves
Appearance
As you can tell, the Sony WF-1000XM3 is the true wireless earbuds version of the WH-1000XM3 headphones. Compared to other similar products, it is rather large in size. On the back for both sides, you can see the Sony logo in rose gold / bronze accents and a circular pattern right beside it.
This circular pattern is the touch sensor, which allows you to activate certain functions like music control. There's also a hidden LED light near the Sony logo which can only be seen when it lights up.
At the top, you will see labels which denote which side of your ear each piece belongs to, denoted by red "R" and a white "L". There's also some product details listed here, particularly the model, voltage, and country.
Turn it over to the front, you have a good view of the ear plugs themselves. This is the in-ear type rather than the AirPods-style earphones. You can easily swap out the silicone earbuds here if you feel like the size doesn't quite fit you. Sony provided a few of varying sizes for this purpose. There's also 3-pins below that which is used to charge via the case.
Looking at the charging case itself, it is also noticeably big compared to other similar products. It's mostly black with the same Rose Gold / Bronze colouring for the opening lid, where the Sony logo can be seen. There's an LED light in the small hole between the lid and the body itself. The body isn't a fingerprint magnet but it can be susceptible to staining.
The charging port on the case on the bottom of the charging case. In case you're wondering, it uses a USB Type-C connector and there's no wireless charging option.
Open up the charging case and you'll have two earbud-sized holes, each denoted for their respective sides, with each one having three pins for charging purposes. It's also magnetized so you know it's the right fit when it automatically slips in. It's a good design choice as it will prevent the buds from falling off even if you hold it upside down while the lid is open.
Overall, the Sony WF-1000XM3 is a good looking pair of wireless earbuds. Personally, the Silver colour option is the more attractive of the two as the Black colour option is a little bland. While it may be bigger than its competitors, it's still very easy to carry around. There are also practical reasons for the size, which we'll go over in a later section.
Specifications
Drivers
6mm Neodymium Drivers
Dome-type (Copper-Clad Aluminum Wire voice coil)
Frequency Response
20Hz – 20,000Hz (44.1kHz Sampling)
Headphone Type
Closed, dynamic
Connector
Wired
USB-C

Wireless
Bluetooth 5.0 with A2DP, AVRCP, HFP, HSP
NFC
Wireless Range
10m
Noise-cancelling
Yes, HD Noise-Canceling Processor QN1e
Battery
Earphones
Up to 6 Hours

Charging Case
Up to 18 Hours / 3 x Full Charge
Weight
Earphones
8.5g x 2

Charging Case
77g
Colour
Black and Silver
User Experience
If you've been a fan of their noise-cancelling headphones but want something easier to bring around, the Sony WF-1000XM3 can easily fit the bill. To my knowledge, it's the only true wireless earbuds that offer noise-cancelling as a feature. Of course, that's not the only thing that makes it a superior offering.
In an earlier section, I mentioned that it's rather big compared to its competitors. This applies to both the charging case and earbuds themselves. There's a good reason for this as it involves battery life. In total, you're expected to have 24 hours consisting of 6 hours for the earbuds and 18 hours for the charging case.
Another way of looking at it is that the case itself can fully charge the buds at least three times. From my own experience, it's quite accurate. I usually get close to 7 hours before I need to charge the buds, and I do get three full charges via the case. It's definitely one of the better ones out there in this respect.
With size comes one minor problem however. While there's no issues with the charging case itself, the Sony WF-1000XM3 earbuds can feel rather noticeable when wearing them. Usually it's when you're moving around or when you're turning your head. Fortunately, it's a snug fit so it won't fall off your ears all of sudden. It's just a matter of getting used to it.
Connecting the Sony WF-1000XM3 to devices is pretty easy. You can just opt to pair the device manually via Bluetooth or simply use NFC for an easier time. Keep in mind that the NFC is on the case, not the earbuds. When you've connected it at least once, it will automatically connect to that device when you take out the earbuds from the case in the future.
You can connect it to virtually anything with Bluetooth. I've personally tested it with my smartphone (HUAWEI Mate 20 X), my computer via the motherboard's built-in Bluetooth feature, and the Nintendo Switch via the Bluetooth audio adapter. It even supports the microphone on the Sony WF-1000XM3 for voice.
The best listening experience is definitely on smartphone as you have more customization options via the Sony Headphones Connect app. You can play around with the equalizer, adjust the noise-cancelling / ambient sound levels, toggle settings like Adaptive Sound Control, and more. It's easy to use and I doubt anyone would have trouble with the app.
The app allows you to customize the functions of the touch sensor. You can activate Google Assistant or set it to perform a specific action if you'd like on either side of the earbuds. What I don't like is the lack of volume control with the earbuds alone. If you want to adjust volume, you're gonna have to adjust it on the device it's connected to.
As far as sound quality is concerned, it's definitely a lot more enjoyable than I expected. You have some pretty solid, thumping bass, clear and crisp treble, and the lows are never muddy. With songs from the likes of Joji's Slow Dancing in the Dark, to Draper's Coloured Glass, to even DragonForce's Through the Fire and Flames. I was thoroughly impressed by the quality.
One of the key elements to the enjoyable listening experience is their proprietary DSEE HX engine. What it does is that it upscales your songs to higher-resolution sound quality for an improved experience. Personally, I feel like songs in general sound better together with the Excited equalizer preset, but this is up to personal preference.
The noise-cancelling on the Sony WF-1000XM3 works like a charm. You can toggle between noise-cancelling, wind noise reduction, and ambient sound (up to 20 levels). While the noise-cancelling works better on headphones, it does a good job at silencing background noise. I could barely hear anything in my environment during my LRT and MRT commute.
When you're on noise-cancelling or wind noise reduction, you can enable ambient sound by holding the touch sensors on the earbuds, similar to how you hold the sides on the headphone version. If you want the purest listening experience possible, go for the noise-cancelling option but personally, wind noise reduction already provides stellar results.
One thing that's worth noting is that the Sony WF-1000XM3 doesn't have a water resistance rating. While light sweating should still be okay, we're uncertain if it will still be working fine in the long run if you use this while at the gym or out for a jog. While Sony did mention that it shouldn't be a problem in these use cases, it's something to think about especially if you sweat a lot.
The call quality using the Sony WF-1000XM3 is pretty great but your experience will vary depending on your environment. Friends told me that they can hear my voice loud and clear but the microphone range is rather wide. They told me that they can hear the mic picking up background sound as well, like my air-conditioner. The noise-cancelling does make it easier for you to hear the other person however, which is great.
Sony WF-1000XM3 Verdict
The Sony WF-1000XM3 is a pretty solid offering and is definitely high on the list of true wireless earbuds. The sound quality is superb, the battery life is one of the best around, and it's the only one to include noise-cancelling so far. It is by no means a replacement for the WH-1000XM3 headphones however as it caters to a different kind of user.
It's not the perfect pair of earbuds however as it does have its quirks. It doesn't support aptX HD, the size is something you need to get used to, and there's no easy volume control. If you can look past that, it's one of the best ones around and it's hard to be disappointed by it.
Its retail price of RM949 is pretty reasonable for what you're getting. With that being said, I award the Sony WF-1000XM3 with our Gold Pokdeward.
We'd like to thank Sony Malaysia for providing us here at Pokde.net with the Sony WF-1000XM3 for this review.