Review
Sony WF-C700N Review – Basics Done Right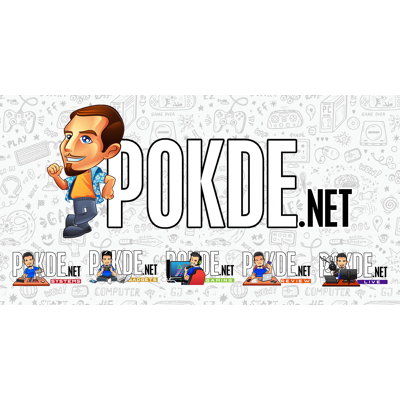 Overview
Sony WF-C700N is a midrange pair of wireless earbuds that is set to challenge in the mid-field. Let's see if it's got any strong points going for it.
Positives
+ Fully recyclable packaging
+ Good audio balance
+ Fingerprint-free design
+ Good fit and comfort
+ Easily accessible button controls
+ Adjustable transparency mode
+ IPX4 water resistance
Negatives
- High audio latency in gaming
- Case battery status doesn't report in real-time
- No Bluetooth multipoint support
- Battery life isn't spectacular
- Limited control customization
- No in-ear detection
Unboxing
First off, the box of WF-C700N. Sony's packaging these days are very much all about that sustainability, with recycled paper wrapping around the equally recyclable paper box. As with most Sony products, it lists out all the specs you need to now on the bottom half. Inside, you get these:
User guide & documentation
USB-C cable
Spare ear tips (different sizes)
Charging case + earbuds
A few nice touches: including printing the quick start right on the box where all documentation is stored; and the spare eartips are kept in a stick to prevent them getting lost. Going with the sustainability theme, everything is made of paper, including even the paper ring that keeps the USB-C tied up – all recyclable.
Specifications
Sony WF-C700N
Drivers
5mm dynamic driver
Microphone
2 microphones (1 per side)
Frequency Response
20Hz – 20,000Hz
Headphone Type
In-ear
Connectivity 
USB-C (charging case), Bluetooth 5.2 (earbuds)
SBC, AAC codec
Wireless Range
10m
Noise-cancelling
Yes (adjustable)
Battery
Earphones
Unspecified capacity, up to 7.5 hours playback with ANC on
Battery charge time: 1.5 hours
Charging Case
Unspecified capacity, up to additional 7.5 hours playback supplied to earbuds with ANC on
Battery charge time: 3 hours
Dimensions & Weight
Earphones
approx. 27 x 27 x 25 mm / 4.6g
Charging Case
approx. 77 x 36 x 30 mm / 31g
Colour
White, Black, Sage Green (as tested), Lavender
Ingress Protection
IPX4
The Good
First, the audio: the bass is definitely well balanced, though out-of-the-box it lacked some 'brightness' (i.e. >2kHz range) based on my preferred EQ. Still, the Headphones app is available if you need to make adjustments from there – which it offers plenty of presets to choose from, but you're probably better off adjusting it by selecting either 'Manual' or either of the two 'Custom' presets and go from there.
On the subject of the Headphones app, it'll probably be overwhelming for some novice users – Sony isn't exactly known for making the most approachable UI for one (though for power users like me, I dig it), but all the options are pretty much presented in the three main pages below. For the most part you can ignore Activity and Information tab, both of which are non-essential for the earbuds' functionality whatsoever.
In terms of passive noise isolation, it's excellent: the eartips provides properly tight seal to block out most of the ambient noises. Add ANC on top of that and you get to filter out quite a lot of loud noises such as AC cooling units and drills from nearby rooms. By default, the earbuds allow you to switch between ANC and transparency mode (Ambient Sound) with a single tactile button on the left (you can also enable 'Off' as third option in-app to cycle through), though you can change that to other combination of shortcuts – more on that later.
As opposed to most TWS out there, Sony opted with a tactile button instead of capacitive touch targets for controls. In some cases touch controls take time to get used to – especially when it comes to muscle memory – but the design of WF-C700N allowed controls to be as natural as possible. You can either slightly pushed inwards to register button presses, or pinch it using two fingers.
As for the case, it's quite sizable – though the majority of that volume is stretched in length and rounded off, so in practice it won't stick out as much (I can't say for sure for those who wear jeans with very tight pockets, though.) The entire construction is plastic and is textured to provide more grip – and no fingerprints will land on it, as a bonus. There's also IPX4 water resistance for the earbuds, enough to fend off sweats and water splashes from all angles.
The Bad
As for the downsides, the case battery has two issues: one – the battery onboard only supplies one extra full charge for the earbuds, unlike other models that can often do multiple times over. (Sony also does not mention the actual battery capacity in their spec sheet.) Two, the battery level only updates when you remove the earbuds from the case – so you can't monitor it when the earbuds are inside the case, or when charging is in progress if earbuds are already in use. At best you get an indicator light that alters between red and green to indicate low battery or charging.
There's also no Bluetooth multipoint support to simultaneously connect PCs and phones at the same time (which most people own both of those). In my case, that means I had to manually disconnect and connect if I need to switch between audio sources.
As for the controls, you're locked into presets only – on both sides you get the same four options to choose from and you can't customize from that point. You can't, say, remap the long press the voice assistant feature to something else if you're one of those who never touched Google Assistant or Siri. Bummer. As for gaming – don't expect anything, there's absolutely no mentions of latency-related features designed for gaming, and in practice it's expectedly lagging quite a lot behind what's on screen (it definitely got me somewhat disoriented in my CoD Mobile sessions).
Verdict
While Sony didn't exactly specify what kind of audio listeners it's going for in terms of marketing, it's pretty clear that gaming isn't one of them. For music listeners though, this is a pretty good mid-range option to start with – at RM549, you get a pretty refined listening experience and the ANC is pretty flexible. The adjustable transparency mode is also a neat feature to pick the best balance between surrounding sounds and isolation so you don't end up with white noise getting too loud.
Overall, the Sony WF-C700N is a good pair of earbuds: good fit, good audio, easy controls – most of the basic stuffs done right. If the battery life and customizability can be improved and it gains Bluetooth multipoint support in the future fiṙmware update, then we might have a winner, if not at least a very competitive package by then.
Thanks to Sony Malaysia for providing the WF-C700N wireless earbuds for the purpose of this review.