Review
Samsung Galaxy Z Fold2 Review – Innovative Practicality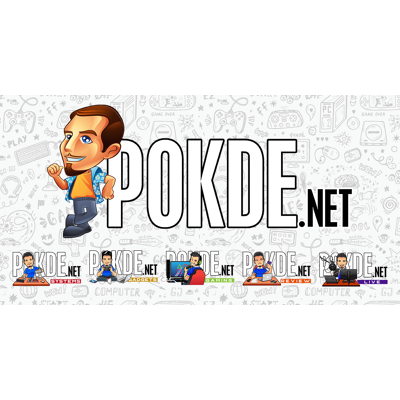 Overview
Bringing you the best of smartphone and tablet in a compact form, the Samsung Galaxy Z Fold2 is one of the most unique devices out there. Is it worth the premium price tag? Let's find out.
1-year Samsung Care+ protection
Access to Galaxy Z Concierge
Positives
+ Cover display and main display is practical and versatile
+ Vibrant and colourful main display
+ Adaptive refresh rate
+ Good battery life
+ Great stereo speaker performance
+ Solid performance with Snapdragon 865+
+ Good camera quality
+ A great step up from previous iteration and good sign of things to come
Negatives
- Pricey
- Worries of longevity on foldable displays
- Harder to find protective cases
- Camera protrusion can be a bit scary
- No audio jack
Unboxing the Samsung Galaxy Z Fold2
Let's kick off our Samsung Galaxy Z Fold2 review with the unboxing. The box follows the same colour scheme as their flagship devices, clad in black, except this one is more square than rectangle. Inside the box, you will find the following items:
AKG earphones (USB Type-C)
Replacement earbud tips
USB-C cable
Charger
SIM Ejector tool
The Samsung Galaxy Z Fold2 itself
Appearance
Let's start off with the phone in its folded form first. On the front, the Samsung Galaxy Z Fold2 has a 6.2-inch display which they call the "Cover Screen". It's rather long with an aspect ratio of 25:9, making it feel like you're using the Sony Xperia 5 as far as size is concerned. There is a punchhole camera here if you want to take selfies or for video calls. Unlike its predecessor, the Cover Display cover the whole front with reasonable bezel size.
On the left side, you have a debossed Samsung logo, which will no longer be seen when it's unfolded, just as the name "Hideaway Hinge" implies. As for the right side, you have the volume rocker and a fingerprint scanner which also doubles as the power button. Moving over to the top, you have a speaker grille and microphone hole. Lastly on the bottom, you have another speaker grille, microphone hole, and the USB-C port.
Moving over to the rear, you have a metallic back in Mystic Bronze colour akin to the Galaxy Note20 Ultra, albeit in a slimmer fashion. In fact, even the triple-camera setup looks similar with a slight protrusion.
Unfold the Samsung Galaxy Z Fold2 and you'll get a 7.6-inch Dynamic AMOLED 3X Infinity Flex display that looks more like a mini tablet display as the aspect ratio is 22.5:18. There's yet another selfie camera here so you won't lose out if you decide to make video calls here as well.
Overall, the Samsung Galaxy Z Fold2 is a noticeable upgrade, even in terms of design alone. You get a solid build quality for a foldable smartphone, it looks great, and the foldable nature gives it a practical design choice.
Specifications
CPU:
Snapdragon 865+ (1 x Kryo 585 @ 3.09 GHz + 3 x Kryo 585 @ 2.42 GHz + 4 x Kryo 585 @ 1.8 GHz), 7nm+
GPU:
Adreno 650
RAM:
12GB
Display:
Main Screen 7.6″ QXGA+ (2208 x 1768), Dynamic AMOLED 2X Infinity Flex Display, 373ppi, HDR10+
Cover Screen 6.2″ HD+ (2260 x 816) Super AMOLED display, 386ppi
Storage:
256GB UFS 3.1
Camera:
Main Camera(s)
12MP f/1.8 wide angle camera + 12MP f/2.2 ultra-wide angle camera + 12MP f/2.4 telephoto camera with 2x optical zoom Dual Pixel PDAF, OIS, LED Flash, Tracking AF, Panorama, HDR10+ (Video), 4K @ 60p, [email protected] 60/240p, 720p @ 960p
Front Camera
10MP f/2.2 selfie camera HDR, 4K @ 30p
OS:
Android 10, One UI 2.5
Connectivity:
5G, LTE Band Enhanced 4×4 MIMO, 7CA, LAA, LTE Cat.20 Wi-Fi 802.11 a/b/g/n/ac/ax HE80 MIMO (2.4 GHz, 5 GHz), 1024QAM Bluetooth 5.0, A2DP, LE, aptX HD
SIM:
Hybrid Sim (NanoSIM and eSIM)
Battery:
Li-Po 4500 mAh (non-removable) 25W Fast charging, 11W wireless charging
Dimensions:
Unfolded 159.2 x 128.2 x 6.9 mm
Folded 159.2 x 68 x 16.8 mm
Weight:
282g
Ingress protection:
No IP rating, Anti-Erosion Waterproof Coating
Performance
Starting off with Antutu v8, the Samsung Galaxy Z Fold2 had a very high score. This isn't a surprise given the flagship level chipset powering it, the Qualcomm Snapdragon 865+ which also powers plenty of other flagship devices. 
Moving on to Geekbench 5, the Samsung Galaxy Z Fold2 once again had a great showing with high scores for both single core and multi-core performance. While some other devices powered by the same chipset had higher scores, it's around the same level so it's nothing to worry about.
As for 3DMark, the Samsung Galaxy Z Fold2 had excellent performance for all three tests. Interestingly, the Ice Storm Unlimited had an unusually high scored compared to the other devices but given how easy the test is, it's not a difference that's easy to notice.
In PCMark's Work 2.0 benchmark, it managed to get one of the highest scores for devices running the same chipset. The only ones that scores higher is the Galaxy Tab S7+ and the ROG Phone 3 in X Mode, which is a special performance mode.
For those wondering about the battery life, the Samsung Galaxy Z Fold2 did pretty well in PCMark's Work 2.0 endurance test as it lasted 11 hours and 45 minutes (705 minutes) before it died. As for personal use, I typically get at least 2 days worth of use, mostly because I'm at home anyway. However, I'm very confident it can easily last a full day and more if I were to go out more. My use nowadays typical revolves around social media, web browsing, and Office apps. As for refresh rate, I set it to Adaptive so I can get 120Hz refresh rate when possible, and it automatically scales lower if it doesn't need those rates for better efficiency.
User Experience
The Samsung Galaxy Z Fold2 has a pretty solid build quality where foldable smartphones are concerned, as it's a noticeable step up from the previous iteration. I would argue that the Galaxy Note20 Ultra has a more durable build, but it's understandable given the foldable nature. This one doesn't have an Ingress Protection rating but it does have Anti-Erosion Waterproof Coating. This should at least protect the phone from permanent damage in case it gets submerged in water.
At first, I thought I could never get used to using this when it's folded given how narrow the screen feels. This resulted in me using the main display for the most part as I have a bigger screen to enjoy and it's easier to type given the screen real estate. After taking some time to get used to the cover display, it's actually pretty nifty. It feels like using the Xperia 5, albeit slightly narrower, but typing isn't hard to do. Moreover, you don't lose out on much since the screen is rather tall. It is thick when it's folded but it's within reasonable levels and doesn't take up much space in your pockets.
The Samsung Galaxy Z Fold2 does have high refresh rate but this is only applicable to the main display and not the Cover Display. It also functions similarly to the Note20 Ultra thanks to the LTPO technology so it's Adaptive refresh rate, which will let you enjoy buttery smooth 120Hz refresh rate but scales down accordingly when you don't need it. This helps improve battery life immensely without having you missing out on the feature.
Other than that, the Dynamic AMOLED 2x display has vibrant colours which, when paired with the stereo speaker setup, allows for an immersive gaming and multimedia experience. The Cover Display itself looks pretty good as is with it Super AMOLED panel but it can't compete with the main display. It's worth noting that some games will look awkward in the main display given the aspect ratio, so you might need to check settings if the game doesn't scale correctly.
As for the stereo speakers, it can produce a surprising amount of depth and detail. It definitely has one of the better sounding smartphone speakers around, and I'm sure anyone would be happy with it for gaming, movies, or just listening to music. It's not front facing as it is bottom and top-firing but it's good enough as is. I'm hope a future iteration would have front-facing ones instead as there's more space when unfolded, which might results in a far better audio experience. If you want to use earphones with this, keep in mind that your options will be limited to Bluetooth and USB-C as it doesn't have a 3.5mm audio jack.
Unlike the S20 Ultra and Note20 Ultra, I never noticed the Samsung Galaxy Z Fold2 getting warm for the most part. At most, it's lukewarm while gaming but it's still noticeably less compared to the two aforementioned smartphones. I believe this is due to the efficiency of the Snapdragon 865+ chipset. With reports of new Exynos chipsets possibly outpacing the upcoming flagship Snapdragon chipsets, we might be in for an interesting future in smartphone technology.
Right from the moment I received this review unit, it was running One UI 2.5 based on Android 10. This isn't new as the S20 Ultra and Note20 Ultra also has the same version. You still get access to gesture navigation with 3rd party launchers, YouTube searches directly on Samsung keyboard, wireless DeX, multi-finger gestures, and more. It's still user-friendly and most people shouldn't have trouble with it. With my S20 Ultra already receiving the Android 11 update, I foresee this device getting the same treatment very soon, by end of Q1 2021.
If you want a smartphone like this but without the worries of a foldable, check out our review of the Samsung Galaxy Note20 Ultra by clicking right here.
Camera
The camera UI on the Samsung Galaxy Z Fold2 is quite straightforward with all the available options directly on screen along with expansions on Pro mode and Single Take capabilities from the One UI 2.5 update. This raises its potential for solid mobile photography and videography, making it more viable to be a secondary camera for professionals as far as options are concerned.
When unfolded, the UI will appear very different given the size and aspect ratio but it's still straightforward. You also have the Flex Mode camera UI option, which separate half the screen for viewfinder and the other for options, giving you much better control for angles. I would say that Samsung scaled the UI excellently here for convenience. As far as how well it can perform, you can see it first hand via the photo samples I took below here.
As you can see above here, the Samsung Galaxy Z Fold2 can take some pretty good photos both at night and with light. If you like those bokeh shots, you can always use the Live Focus feature but even without, it does take good shots with a blurred background depending on the distance of the subject. You get some decent details with some softening for selfies but nothing overkill in my opinion. I personally feel that the Note20 Ultra has the better camera, as the colours are punchier and generally looks more pleasing, but it's not a major difference. This is still easily within flagship-level quality.
With the Samsung Galaxy Z Fold2 camera, you have a 2x optical zoom and can go up to 10x zoom. You can even get 0.5x if you want that ultra-wide shot. Realistically, you would want to zoom past 4x as photos will turn a bit too grainy after that but it is capable of zooming and still taking good photos.
Samsung Galaxy Z Fold2 Verdict
The Samsung Galaxy Z Fold2 is a great smartphone and serves as a good sign of where smartphone technology will be heading to in the future. The use of the Cover Display and main display is practical as it gives you less reasons to own a separate tablet, vibrant and colourful main display, you get good battery life, great dual-speaker performance, solid performance with Snapdragon 865+, good camera quality, and adaptive refresh rate. The only thing missing here from making it perfect is S Pen support, which is expected to come in a future iteration.
However, foldable smartphone technology is still out of reach for most consumers as this is quite expensive, there's still the worry of how long the foldable display can last, it will be harder to find protective cases for this, the camera protrusion can be a bit scary, and there's no headphone jack. Despite all of that, if I was given the choice to keep using this as my daily driver, I would say yes without hesitation.
At the end of our Samsung Galaxy Z Fold2 review, I award this with our Gold Pokdeward.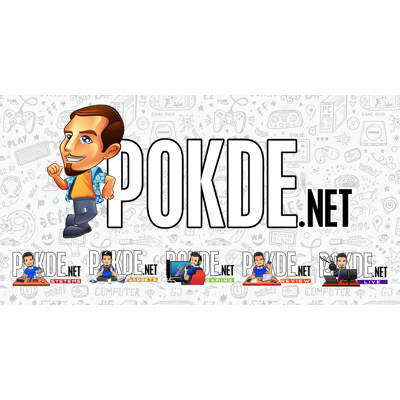 Big thanks to Samsung Malaysia for sending us this device for the purposes of this review.