Review
Sony WF-SP800N Review – Noise Cancelling for the Active Lifestyle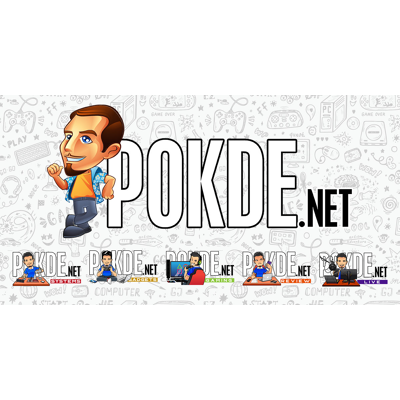 Overview
Looking for the perfect audio companion to fit your active lifestyle? The Sony WF-SP800N might be the one for you. Let's see if it's worth your money or not.
Positives
+ Earbuds have good battery life
+ Good sound quality
+ Fits securely in your ears
+ IP55
+ Adaptive Sound / noise cancelling
+ Bassy but nowhere near overwhelming
+ Easy to bring around
Negatives
- Charging case battery life could be better
- Lacks support for high quality audio codecs
- Finicky touch-sensitive controls
- A little pricey
Unboxing the Sony WF-SP800N
Inside the box of the Sony WF-SP800N, you can find the following items:
Reference guide
User guide
360 Reality Audio free trial card
Sony | Headphones Connect app guide
Spare ear tips
USB-C cable
Charging case
The Sony WF-XB700 earbuds themselves
Appearance
Let's take a look at the earbuds first. On the back, you can see the Sony logo in the middle, with a microphone hole right beside it. The surface above it looks like a button but you can't actually press it. It's actually the touch-sensitive controls and it's present on both sides. The built-in Bluetooth antenna is also on this side, according to the user manual.
Moving to the front, you can see the ear tips protruding, a black surface which doesn't seem to serve a function, and the wireless charging pins on the bottom. As you can see, this one is a hook-style earbuds, which Sony refers to as Arc Supporters, which will give you a more secure fit comfortably.
On the top of the earbuds, you get the L and R indicators to denote which side the earbuds belong to, as well as a tactile dot. There's nothing present on the bottom of it.
As for the charging case, it has a matte finish in orange, similar to the earbuds, with the Sony logo on the top of the lid. In case you were wondering, the charging port can be found in the rear, and it's USB Type-C. Interestingly, the LED indicator lights on the earbuds can actually go through the lid, so you can actually see it even when it's closed.
Open up the charging case and you have slots to place and charge the earbuds, and yes, it's magnetic. You also have L and R symbols in the inner parts of the case so you know which side the earbuds belong to. There's also an LED indicator near the closing of the lid. The small slit will let you see if the light is flashing regardless of whether the case is open or not.
Overall, the Sony WF-SP800N looks like a lively pair of sports earbuds and a little big in size compared to other TWS earbuds out there. The size shouldn't be anything to worry about but you might need a bit of time to get accustomed to it if you've used other TWS earbuds. Personally, the orange colour is a bit too striking for me, but you do have three other colour options to choose from.; Blue, Black, and White.
Specifications
Drivers
6mm Neodymium Drivers (Dome type)
Frequency Response
20Hz – 20,000Hz (44.1kHz Sampling)
Headphone Type
Closed, dynamic
Connector
Wired
USB-C

Wireless
Bluetooth 5.0 with A2DP, AVRCP, HFP, HSP
SBC, AAC
Wireless Range
10m
Noise-cancelling
Yes, Digital Noise Cancelling
Battery
Earphones
Up to 9 Hours with noise cancellation
Up to 13 Hours without noise cancellation

Charging Case
Up to 18 Hours / 2 x Full Charge with noise cancellation
Up to 26 Hours / 2 x Full Charge without noise cancellation
Weight
Earphones
9.8g x 2

Charging Case
59g
Colour
Blue, Orange, White, and Black
Ingress Protection
IP55
User Experience
Pairing
Pairing the Sony WF-SP800N to your smartphone is very easy. All you have to do is take it out of the charging case, activate Bluetooth on your smartphone, find the device, and connect to it. It's a simple process that shouldn't cause trouble for anyone. On Bluetooth-compatible Windows 10 devices, the process is similar.
For Android and iOS users, you can make use of Sony's Headphone Connect app. You can make use of it to adjust the Adaptive Sound Control, customize Equalizer settings, check the battery life, and more. Essentially, you have a bit of customization options you can play with to get the most out of your experience. On other devices like Windows 10 PCs, you will need to rely on whatever software you can find to optimize it.
Sound
When it comes to sound quality, the Sony WF-SP800N works well but you'll definitely to play around with the equalizer to enjoy it more. It sounds a bit similar to the WF-1000XM3 with the exception of this producing less detailed sounds. This may be due to the slightly heavier emphasis on bass affecting the mids and highs.
Adaptive Sound Control works great as it allows me to hear my surroundings if I want to. Moreover, it can intelligently adapt to my environment as well. The noise cancelling works well enough but in my opinion, the WF-1000XM3 still has it beat.
One thing that's worth noting is that the Sony WF-SP800N lacks high quality audio codecs. It doesn't have aptX, aptX HD, and LDAC. It only has SBC and AAC. It's not bad still but if you're gunning for high quality sound or accurate sound, this might not be the one for you.
Using the Sony WF-SP800N for voice calls have been pretty good. On my end, I can hear the other person perfectly find but for the other person, it seems that they can hear me clear enough. In fact, it seems to be clearer than when I use my smartphone's own earpiece. I certainly had a better experience with this in calls compared to the Sony WF-XB700.
Comfort
The Sony WF-SP800N looks like it's going to face similar issues with other Sony TWS earbuds. To my surprise, the Arc Supporters did a great job at keeping it securely in my ears regardless of how I move.
I certainly didn't have trouble putting them on but I can definitely feel that it is slightly heavier than the WF-1000XM3. However, this doesn't make it any less comfortable to wear. You will feel it sticking out a bit but you'll get used to it in no time.
As it is a sports audio gear, you can wear this for workouts / gym sessions if you wish as it has IP55 protection. Just keep in mind that it's water-resistant, not waterproof. So if you've sweat a lot or get caught in the rain, make sure to remove the ear tips and shake off any excess moisture that it might have once you're done.
For added convenience, the Sony WF-SP800N comes with touch-sensitive controls. While it may be easy to find as it has a glossy surface, the experience can vary a lot. There seems to be a bit of a delay when you touch them, and sometimes it doesn't register at all. It's not that it happens often, but it can be annoying at times.
In case you're wondering, here are the things that you can do with the touch-sensitive controls:
Left Earbud
Tap once = Switch the noise cancelling function and Ambient Sound mode
Tap once and hold = Activate Quick Attention mode
Tap twice = Answer / reject calls
Right Earbud
Tap once = Play / pause music
Tap once and hold = Voice assistant
Tap twice = Skip to next track, answer / reject calls
Tap three times = Previous track
Both Earbuds
Tap once and hold for 7 seconds = Enter device pairing mode
Battery Life
Sony claims that the Sony WF-XB700 can last up to 9 hours per full charge for music playback. From my own experience, I got about 8 hours and a half hours, which is close enough. This is pretty great for me. The charging case itself can fully charge it twice, which is a bit lacking for me. I expected it to at least hold three full charges.
Sony WF-SP800N Verdict
The Sony WF-SP800N is a solid choice for sports earbuds. It has good battery life, good sound quality, it fits securely in your ears, has an IP55 rating, adaptive sound works great, it's bassy but nowhere near overwhelming, and it's easy to bring around.
However, charging case battery life could be better, it lacks support for high quality audio codecs, and the touch-sensitive controls need improvements for better reliability. It may be a little pricey at RM849, but it's still a pretty solid option if you need one for workouts.
With that, I award the Sony WF-SP800N with our Silver Pokdeward.
Big thanks to Sony Malaysia for giving us this earbuds for the purposes of this review.