NVIDIA GeForce RTX 3070 will match RTX 2080 Ti for half the price?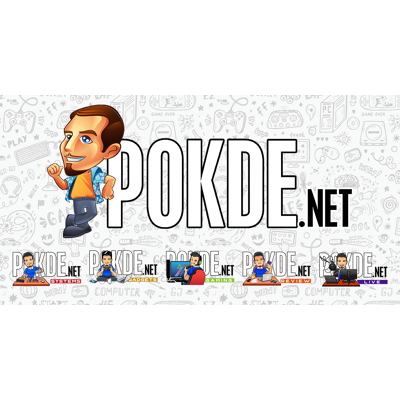 We have mostly heard about the top-of-the-line GeForce RTX 3090, but apparently the GeForce RTX 3070 will be quite a beast as well. Rumors hint that its performance will match the current-gen NVIDIA GeForce RTX 2080 Ti while coming in at half the price.
Confirming: RTX 3070 ~= RTX 2080 Ti.

You all can do the math on how much stronger the 3080 & 3060 are relative to this based on the previous gen 😉.

And don't worry gamers, fun things ahead for multiple tiers of shoppers before Halloween…

— Moore's Law Is Dead (@mooreslawisdead) August 24, 2020
The GeForce RTX 3070 is reportedly going to launch at $599 (~RM2496), which will make it a pretty great deal, especially if you consider that the GeForce RTX 2080 Ti launched at $999 ~ $1199 in 2018. Prices have also remained relatively stable, due to a lack of competition from the red camp.
Do take this rumor with a pinch of salt though. The performance may be gauged based on raytracing or DLSS performance rather than good ol' raster graphics. The Ampere generation is expected to tout significantly more RT cores and Tensor cores than their predecessors. If that's the case, you will enjoy much better performance in raytraced titles, but the situation might differ in titles that don't support DLSS or raytracing.
NVIDIA has previously used performance numbers with DLSS turned on to compare their newer cards more favorably against their older generation of cards. While the current adoption of DLSS is still rather limited, DLSS 2.0 is reportedly easier to implement in games, so maybe that number of games offering DLSS will grow significantly, which will give the Ampere GPUs the upper hand, especially when compared against the Turing generation where the Tensor cores can actually bottleneck performance at higher frame rates.
With that said, if the GeForce RTX 3070 will match the GeForce RTX 2080 Ti, then I guess gamers who can afford the higher-end cards will be in for a big upgrade, unlike with the relatively small generational gap between the Turing and Pascal generations. Gamers who can't afford the Ampere GPUs can also look forward to picking up some more affordable Turing GPUs, especially if the Ampere cards are priced as previously rumored, meaning that there's something for everyone here.
At the moment, the leaked pricing are as follows:
GeForce RTX 3090: $1399 (~RM5830)
GeForce RTX 3080: $799 (~RM3330)
GeForce RTX 3070: $599 (~RM2496)
GeForce RTX 3060: $399 (~RM1663)
NVIDIA might still make changes to the final pricing structure of the Ampere cards at the very last minute, but the launch is happening next month, so stay tuned for more official information.
Pokdepinion: Maybe I can finally afford a GeForce RTX 2080 SUPER?