Review
Sony Xperia 1 V Review – Class-leading Multimedia Beast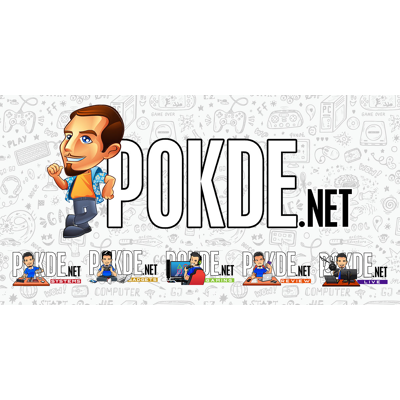 Positives
+ Strong performance
+ Well-designed, complete with IP68 and enhanced grip
+ Excellent cinematic 4K display that's also practical
+ Class-leading stereo speakers, making it a multimedia beast
+ Practical, powerful camera setup made even better with Pro-level controls
+ Stock-level Android 13 experience
+ Has headphone jack and a physical shutter button
+ Expandable storage via microSD
+ Good battery life
Negatives
- Barebones package, not even a USB cable included
- Lack of an adaptive / dynamic refresh rate option
- Thermal throttling, especially with certain games
- Charging speed needs improvement
- Very expensive
Unboxing the Sony Xperia 1 V
Starting off the Xperia 1 V review with the unboxing, the packaging is a simple white box that seems to have an emphasis on recyclability as there is zero plastic. The material feels similar to those paper trays used for eggs, though Sony described the material as an original blend and it consists of sugar cane, bamboo, and recycled paper.
Inside the box, we found…a setup guide and the Xperia 1 V itself on its own. Forget not including a charger, this one doesn't even come with a USB cable inside. While I can agree on removing the documentations as an eco-friendly move as you can always get a digital version of it, I'm not too sure about everything else. This is as minimal as it gets.
Specifications
SoC
Qualcomm Snapdragon 8 Gen 2, 4nm
Adreno 740 GPU
RAM
12GB RAM
Storage
256GB UFS 4.0
Display
6.5″ FHD+ (3840 x 1644) OLED display, 21:9,
643 ppi,
120Hz refresh rate,
Gorilla Glass Victus 2
Rear Camera
48MP f/1.9 wide angle camera, Dual Pixel PDAF, OIS
12MP f/2.3 telephoto camera, Dual Pixed PDAF, 3.5x to 5.2x continuous optical zoom, OIS
12MP f/2.2 ultrawide camera, Dual Pixel PDAF
Zeiss Optics, Zeiss T* lens coating, 5-axis gyro EIS
Selfie Camera
12MP f/2.0 wide angle camera
5-axis gyro-EIS
Audio
Stereo speakers
3.5mm audio jack
24-bit / 192kHz audio
Dynamic vibration system
Battery
5000mAh Li-Polymer
30W fast charging
PD 3.0
Wireless / reverse wireless charging
Dimensions
165 × 71 × 8.3 mm
187g
Ingress Protection
IP68
Software
Android 13
Colours
Black and Khaki Green
Performance
Starting off our benchmark suite with Antutu v10, the Xperia 1 V easily excelled given its Snapdragon 8 Gen 2 chip. The closest to it is yet another smartphone running the same chip. This should give you an idea how much more powerful it is compared to the more popular midrange chips you'd see this year.
In Geekbench 6, I find it interesting that the Xperia 1 V performed closer to the ROG Phone 7 Ultimate in its X-Mode as it's definitely noticeably better than the latter running in standard mode. This suggests that it was tuned more towards performance. The difference between it and other Snapdragon 8 Gen 2 devices are small so it's practically negligible.
Moving on to 3DMark Wild Life Unlimited, the Xperia 1 V did perform pretty well, though there is a somewhat notable difference between itself and the S23 Ultra. This is likely due to heat issues as it had a stability rating of 42.3%, and it was rather hot by the end of the stress test. This isn't exactly a surprise if we take into account what we found from the previous benchmark; that it's geared more towards performance.
Lastly on PCMark Work 3.0, the Xperia 1 V had an excellent showing here, only beaten by the ROG Phone 7 Ultimate in X-Mode. This should serve as a good indicator of how capable it is as a daily driver, and it's definitely packing enough firepower that you don't need to upgrade it after a year's use, not even two depending on what apps you use on your smartphone.
For those of you who are wondering, the Xperia 1 V had a decent showing when it comes to battery life. It managed to last just under 10 hours, at 592 minutes exactly with 120Hz refresh rate. We didn't have enough time to run it again in 60Hz as we had to take it out with us and the only spare time it had resulted in an error so we had to omit it this time but safe to say that it should easily give you an extra 90 to 120 minutes here.
While it might not be the best around, I'd say it's a figure that's more than enough for most consumers if you're willing to charge at least once a day, which is pretty much the standard nowadays. If you really want to maximize it, stick to 60Hz refresh rate, and you might get about a day and a half to two days worth of use if you're a light to medium user. As for charging speed, this is what I managed to get using a 3rd party 100W GaN charger from 2%:
15 minutes = 28%
30 minutes = 51%
45 minutes = 65%
60 minutes = 80%
88 minutes = 100%
It only supports up to 30W of charging.
Camera
The Xperia 1 V has one of the best smartphone camera systems around, and it's a combination of software and hardware. As you can see right above here, pictures come out colorful but not overly saturated, and there's a good amount of details being captured here without it being a digitally sharpened to oblivion. Low light seems like a mixed bag at first but it's capable of excellent shots here if you're willing to toy around with the manual settings in the Photo Pro app, particularly shutter speed and ISO.
What makes it really great is the apps giving you absolute control in capturing what you want. With Photo Pro, Cinema Pro, and Video Pro, you can toy around with more advanced settings or let the smartphone do the job for you, catering to and empowering a wide variety of consumers. If you look at the two sets of pictures above here, one is clearly better than the other. This is me showing how big of a difference playing around with the manual settings is as opposed to sticking to Auto, with the latter resulting in overexposed / grainier shots. I'm certain with the right hand, this can be optimized even further.
If you're familiar with Sony cameras, the UI is practically similar. Interestingly, it can also act as an external monitor for Sony Alpha cameras and cameras that support USB Video Class output. It might seem overbearing at first but once you've familiarized yourself with it, you'd have a hard time living without all of these options. The dedicated shutter button is just icing on the cake.
The Good
There are a number of good reasons to consider getting the Xperia 1 V. For starters, it's a well-designed smartphone. Its narrow body allows for a cinematic-style display while also making it easier to hold. Furthermore, it has a textured matte finish in the rear with patterned sides, eliminating fingerprint smudges while improving the grip immensely. Sure, it might look a little dated given its shape and thicker top and bottom bezels, but this come with the benefit of having no notches for the selfie camera. Not to forget, it's also IP68 rated for dust and water resistance. Looks are subjective but practically speaking, it's well-designed.
Then we have the 21:9 cinematic 4K HDR OLED display, which is certainly a joy to use. With HDR10 support and 10-bit color, you get the widest array of colors in any smartphone display, and the brightness is certainly more than adequate for any situation, even under direct sunlight. Moreover, the 120Hz refresh rate gives it that smoothness that you just can't go without, I will elaborate a bit more on this in the next section. 4K may seem like overkill but given that it's heavily multimedia-driven, you will start to appreciate it more as you go through pictures and videos, especially for editing.
Of course, you can't have a true multimedia beast with just a great display alone as it also comes equipped with the best stereo speakers in a smartphone I've experienced thus far. It produces a very rich, balanced sound that makes the lows, mids, and highs stand out individually, allowing each to shine with harmony as opposed to muddying up in chaos. Added together with the fact that both speakers are front-facing along with added perks like DSEE Ultimate upscaling and Dolby Atmos, it's simply in a league of its own. While bass is still on the lighter side, the dynamic vibration does a good job at mimicking a bass-thumping experience.
Another solid reason that would be appealing for the more enthusiast-level consumer is the software experience. While most smartphones will have their own spin on Android with its own launcher and look, this is as close to stock as it can get without going for a Pixel device. In fact, it's so empty that there are so few apps in it when you first set it up, with the most notable extras being the three dedicated camera apps. It's essentially a fuss-free experience that lets you use and customize it as you see fit. If you're very particular about bloatware or just enjoy the vanilla experience, this would amp up the enticing factor for you.
Lastly, the Xperia 1 V comes with a host of gems that have been lost to time, especially with flagships in the past few years. In case you were wondering, it's the 3.5mm audio jack, expandable storage via microSD, and a dedicated camera shutter button. Sure, you might still be able to find some of these features in a recent smartphone but this is the only flagship smartphone out there in 2023 with all those features and flagship performance in a single package. It's a level of convenience I truly missed, and it's always great to have.
Looking for for the best pair of headphones to pair this smartphone with? Check out our Sony WH-1000XM5 review by clicking right here.
The Bad
As good as the Xperia 1 V is, it does have its fair share of drawbacks. For starters, while the display is much better than most devices out there, it also feels a little outdated for the simple fact that it doesn't come with adaptive refresh rate. This means that if you pick 120Hz refresh rate, it will be constantly running on that, resulting in reduced battery efficiency. Hopefully, we'll see some form of adaptive refresh rate in its successor, even if it's not from as low as 1Hz, as it would bring a whole lot of benefits with it on its own.
Next up, it does have some throttling issues, which I experienced with games like Honkai Star Rail as the FPS suddenly drops from time to time. This isn't a surprise given that the Snapdragon 8 Gen 2 is still a pretty hot chip, literally, and it's an issue with flagship chips in general. With the trend likely continuing as manufacturers try to push out as much performance as possible every year, Sony will likely need to implement a new, more efficient cooling system to combat this issue with successors.
Lastly, and this is a big one when you take other flagships into account, is the price. The Sony Xperia 1 V is a very expensive smartphone, retailing at RM6,399. Furthermore, the package is as barebones as it gets since you don't even get a USB cable with it. Sure, there are special offers available for it such as a free case and tempered glass screen protector, but that is still a high asking price. If you can stomach it, it's one of the best flagships you can buy today, though its full potential can only be realized by those who enjoy more control with their gadgets and are willing to take the time to learn it.
Sony Xperia 1 V Verdict
The Xperia 1 V can be considered the ideal smartphone for enthusiasts. While it can serve anyone pretty well, it however is definitely not the smartphone for everyone. If you love to tailor your experience in a smartphone, be it themes or camera controls, this is the smartphone that can satisfy your needs unlike any other out there. The added bonus here is the classic features like the physical shutter key making the whole experience rather unique and attractive in this day and age.
At the end of our Sony Xperia 1 V review, I award this smartphone with our Silver Pokdeward.
Big thanks to Sony Malaysia for sending us this smartphone for the purpose of this review.