Review
Transcend SSD510K 128GB review — SuperMLC, industrial grade SSD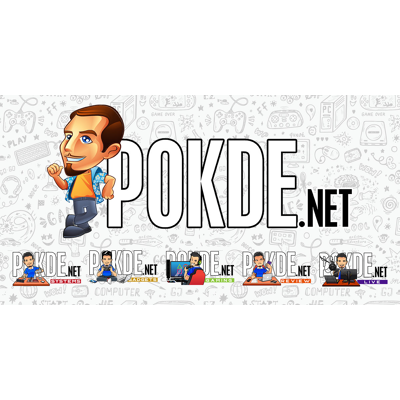 Positives
+ SuperMLC Technology offers SLC-like performance and endurance without the price
+ Equipped with DDR3 cache and ECC functionality
+ Features enhanced SMART and DevSlp
+ Consistent transfer speeds
Negatives
- Pricey
- Capacity limited to 128GB
The SSD I have here is not even for the consumer market and its availability is actually quite rare. The Transcend SSD510K 128GB is an industrial-grade SSD with SuperMLC technology that provides superior reliability and endurance, nearly equivalent to SLC NAND flash, but still remains cost effective compared to SLC solutions. Suitable for industrial and write-heavy workloads, the SSD510K 128GB features quite a few unique features you do not find in your usual consumer drives.
Unboxing
Unlike consumer-grade SSDs, the SSD510K 128GB packaging is simple with nothing much printed on it. On the box, there's only product label of the SSD model, simple specifications, the quantity of the product in the package and a bar code.
Inside the box there's pretty much nothing except the SSD 510K 128GB itself and four screws.
Appearance
The SSD510K sports an aluminium enclosure painted in black. At the front, we only have the Transcend logo.
At the back, we have the product label with some information about the SSD510K itself. The unit I have here is the 128GB variant. So, what's special about this SSD is that the speed is not mentioned anywhere on the packaging, so let's find out from the full specifications.
Specifications
The SSD510K 128GB is designed for industrial-grade and heavy duty applications. Instead of standard MLC NAND, the SSD510K is using Transcend's exclusive SuperMLC technology which claims to provide equivalent or near to SLC NAND levels of endurance and performance. Not only that, the SSD510K also comes with DDR3 RAM cache with built-in ECC (Error Correction Code) function, which most consumer-grade SSD does not feature. The SSD510K also has DevSlp or DevSleep feature which allows the SSD to go into a lower power mode and consume as low as 2.5mW.
Testing Methodology
The Transcend SSD510K 128GB is tested as a storage drive on Pokde's new benchrig. I ran several synthetic SSD benchmarks and real-time transfer speed to determine the SSD's performance.

| | |
| --- | --- |
| Processor | Intel Core i7-5820K |
| Motherboard | ASUS X99-Deluxe |
| Memory | Avexir Blitz 16GB DDR4 |
| Storage | Sandisk Ultra II 256GB |
| Power Supply | Cooler Master V850 |
Performance
Synthetic Performance
Rated for transfer speeds of up to 570MB/s read and 460MB/s write, the SSD510K 128GB actually did a pretty good living up to its claims in CrystalDiskMark. The SSD510K has faster transfer speed at 4K but is a little slower at 4K Q32T1 compared to the previous 128GB SSD I reviewed, the Kingston UV400.
In AS SSD, the score is actually much better and outperforms the Kingston UV400. I can say that this result is quite reliable since AS SSD is one of the best SSD benchmark tools out there.
In Anvil's Storage Utilities tools, the speed is consistent but I can see a drop in the read speed. The drop in transfer speed does not really affect much in real usage scenarios, as we will see.
Real World Performance
We have updated our storage review with a new benchmark for external drives. In this real world performance test, I transferred a total of 15.9GB of files for each category. There are five categories, which are compressed files (.zip, .rar, .tgz), documents (.xlsx, .docx, .pdf) game files, movies and pictures (.jpg, .cr2, .mov).
Cost perGB
The Transcend SSD510K is even pricier than the PCIe NVMe SSD we previously reviewed, the Plextor MP8eY 256GB. But then, this is not meant for consumers as it is designed for write-intensive workloads that can bring consumer-class SSDs to its knees.
Conclusion
The Transcend SSD510K 128GB is definitely not a cheap SSD to begin with, as it's targeted at industrial and heavy duty applications. The ECC function actually is very important for some scenarios and even the DevSlp also plays a role in reducing operational costs in large scale deployments by reducing the overall power consumption. In terms of performance, the SSD510K 128GB is pretty fast. The SSD is priced at USD 149 (approximately at RM625). If you're lucky enough to get this SSD for a cheaper price, this would be a great SSD, but as it is, it can be difficult to get it on the consumer market. I award the SSD510K with our Silver Pokdeward.
The PokdeRig
We would like to thank our sponsors for our very own benchmarking rig – The PokdeRig. These companies believe in us and put their trust into what we do. They deserve all the love in the world!