Review
Razer Pro Click Mini Review – A Good Foray Into Productivity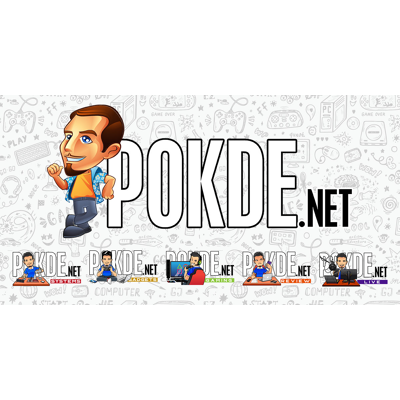 Overview
The Razer Pro Click Mini is part of the gaming company's foray into non-gaming products, more suited for the office environment with a new white colour scheme. Is it worth the money? Let's find out.
Positives
+ Compact
+ Lightweight
+ Accurate tracking and fast response times
+ Excellent battery life
+ Has both 2.4GHz wireless and Bluetooth
+ Three different scroll wheel modes
+ Ambidextrous
+ 100% PTFE
Negatives
- No DPI switcher
- No wired capability
- Battery indicator doesn't show exact percentage
- Mouse switch lifespan is below industry standard
- Lefties lose out on two side buttons
Unboxing the Razer Pro Click Mini
Let's kick off the Razer Pro Click Mini review with the unboxing. Unlike the company's standard black and green colour scheme, this one comes with a white and green colour scheme instead. This is to signify that it's different from the others as its part their new productivity-focused lineup. With each purchase of the mouse, you can expect to find the following items:
User guide
Welcome note by CEO Min-Liang Tan
2 x AA batteries
Carrying pouch
Razer Productivity Dongle
The Razer Pro Click Mini mouse itself
Appearance
The Razer Pro Click Mini is a compact wireless gaming mouse similar to the Razer Orochi V2 we reviewed previously, albeit geared towards productivity. It has an ambidextrous design with a standard left click, right click, and a single DPI switcher below the scroll wheel. Instead of the triple-headed snake logo, you have the Razer wording on the palm rest.
Speaking of the palm rest, the plastic body can be removed to reveal the AA battery slots, where you can put two batteries inside. You don't have to put two batteries as it needs a minimum of one to function. There's also a USB dongle slot here so you don't have to worry about losing it while you're carrying out and about.
On the left side, you have a grey rubberized side grip and two additional programmable buttons. As for the right side, you only have the grey rubberized side grip without any additional buttons. This means for left-handed gamers, the extra buttons will be of inconvenience to use.
As for the underside, you have two PTFE mouse feet on the Razer Pro Click Mini, one on top and the other on the bottom, product details, the Razer 5G Optical sensor in the center, and the wireless connectivity switch below it. It's worth noting that the wireless connectivity switch can be set to three different modes; 2.4GHz, off, and Bluetooth.
Overall, the Razer Pro Click Mini is an attractive, compact wireless gaming mouse. It's certainly different from their usual offerings, but it's a breath of fresh air with a clean, classier look. As for whether this is suited to your taste or not is up to you but objectively, it's also a matter of whether the size is a good fit for you or not.
If you want to check out our review of the Razer Orochi V2, click right here.
Specifications
Body material
Matte plastic shell
Sensor
Razer 5G Optical Sensor with 300 IPS, 35g max acceleration
DPI
Up to 12,000 DPI in 100 DPI increments, 5 DPI stages
USB report rate
125/250/500/1000 Hz
Connectivity
2.4GHz Razer Hyperspeed Wireless and Bluetooth
Switch type
Razer Silent Mechanical Mouse Switches rated for 15 million clicks
RGB
No
Cable
No
Mouse Feet
100% PTFE
Built-in Memory
Yes, for custom DPI and configurations
Weight
88g (with 1x AA battery)
111g (with 2 x AA batteries)
Dimensions
100.2 x 62.7 x 34.2 mm
User Experience
The Razer Pro Click Mini is an ambidextrous gaming mouse but as much as it's usable for left-handed gamers, the one that benefits more is definitely the right-handed ones. The reason for this is that lefties will miss out on the two side buttons unless you have a strong, flexible pinky finger. The mouse is small but it certainly has a nice grip thanks to the rubberized sides. For most people however, it's gonna be hard to rest your palm on it, which means you will be using a claw grip or a variation of it.
One great thing about the Razer Pro Click Mini is its lightweight nature. With one AA battery installed, it feels like it barely has any weight to it. Coupled together with the 100% PTFE mouse feet, gliding is smooth and easy for day to day tasks, which also means you can effortlessly move it around, which comes in handy if you plan on playing first-person shooters with this. With two AA batteries however, it can feel a bit heavy but it's mostly because it's more concentrated given the small size.
One smart thing that Razer did is to have a dedicated area to store the USB dongle. It can be found when you open up the top part of the shell, which will also reveal the battery compartment. Using the USB for Razer Hyperspeed Wireless is the best choice you can make if you want the fastest response time, and it seems to be comparable to Razer's own high end gaming mice. If you're using this just for work, you might as well make use Bluetooth connectivity so you get longer battery life as the delay is within acceptable range.
If you're using this with the Razer Pro Type Ultra, you only need the use of a single Razer Productivity Dongle to use both peripherals.
From my own experience, the Razer Pro Click Mini is able to track with excellent accuracy. At 4,000 DPI, there's a slight jitter, and that gets a lot worse as you increase the DPI, as seen by my results for 7,200 and 12,000 DPI. The DPI goes up to 12,000 but you definitely wouldn't want to use it anywhere close to that. The button below the scroll wheel isn't to change DPI but rather, to change the scroll wheel mode so you can navigate with accuracy via a tactile spin mode or speed via a free spin mode.
The Razer Pro Click Mini uses the Razer Silent Mechanical Mouse switches, rated for 15 million clicks, and it's a satisfying experience. It's not completely silent for sure, but it certainly is much quieter compared to your average mouse. One thing that's a bit worrying is that a 50 million click lifespan is the industry standard, so 15 million is considerably lesser. With that being said, it should still last you a long time as it's still a high number, which should give you close to 30 years of use if nothing goes wrong.
On the software side of things, you have Razer Synapse to customize the the mouse to your liking. There's nothing new or out of the usual here, so you can still easily customize your button layout, update firmware, and more. You can save your configuration as it has onboard memory. There is no RGB in this mouse but that should be expected since it's part of their productivity lineup.
As for battery life, it's one of the best that I've experienced thus far. With two alkaline AA batteries, it lasted me a month and a half of use, and I use it for around 12 hours a day, everyday. This means that with a single alkaline AA battery, it should last close to a month. I would use two batteries so I can make the most out of its battery life but if you want it to be even longer, go for the lithium AA batteries instead as you can expect anywhere between 50% to 75% longer battery life.
Razer Pro Click Mini Verdict
With Razer being a gaming-first company, it may be odd to go for their productivity-based products. As the Razer Pro Click Mini has demonstrated, it's definitely worth a try and it's still quite a capable gaming tool as well. If you're looking for something compact, don't mind the fact that it uses AA batteries, and its retail price of RM369, this can serve you well.
At the end of our Razer Pro Click Mini review, I award this mouse with our Silver Pokdeward.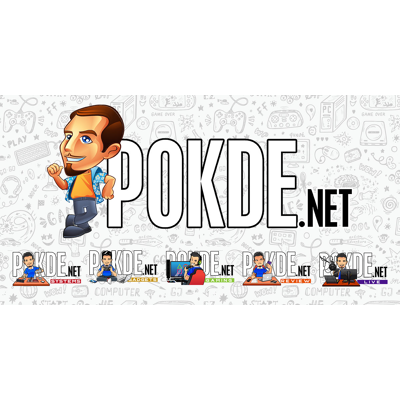 Big thanks to Razer Asia Pacific for sending us this mouse for the purpose of this review.