Review
Transcend StoreJet 25H3 4TB external drive review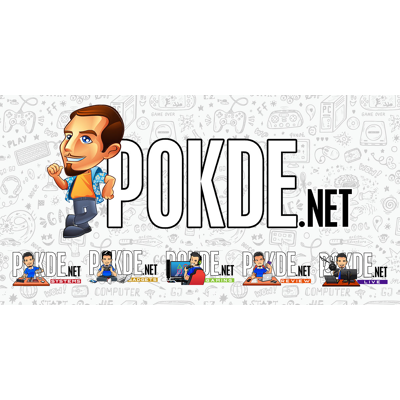 Positives
+ Rugged appearance; seems to be rather durable
+ Tough shock-resistant rubber jacket
+ Decent read and write speeds
+ 4TB is really a lot of space
+ Priced very well versus the competition
Negatives
- Heavy and thick
- Comes in every color as long as it is purple
Hard disk drives only have one major advantage over solid state drives: price-per-GB. SSDs are more resilient than hard disk drives, but protecting hard disks from shock with shockproof materials can help improve the durability of conventional hard drives. Today we take a look at one featuring a whopping 4TB of storage, the Transcend StoreJet 25H3 4TB, which is the latest external drive from Transcend.
Unboxing
As usual for Transcend products, the Transcend StoreJet 25H3 4TB also comes in a simple white and maroon packaging. You get a huge window in front to see what you will be getting before you pay for it.
The back is chock full of details with quite small font. I wish Transcend has went with highlights of the specifications instead of dumping everything here.
The contents of the box include some documentation in case you do not know how to use an external drive, brochures of the other products by Transcend and of course the Transcend StoreJet 25H3 and the USB 3.0 cable.
Appearance
The Transcend StoreJet 25H3 4TB looks identical to the Transcend StoreJet 25H3 3TB, and even comes in a similar color scheme. Purple and grey aren't my favorite colors, and I do hope Transcend will start selling replaceable protective rubber sleeves to customize these chunky drives.
On the back of the external drive, the sleeve features a nice grippy pattern so you can hold it more comfortably. Considering it is quite hefty, you do want to get a good grip on it.
At the top there is the USB 3.0 port and the One Touch Backup button which doubles as a status LED.
Specifications
Performance
As usual, we will test the performance of this external drive with CrystalDiskMark.
The Transcend StoreJet 25H3 4TB is on par with its 3TB sibling, making them pretty fast for external hard drives, actually. Still, if its blazing fast speeds you are after, perhaps you are reading the wrong review. Take a look at our review of the Transcend ESD400 256GB portable SSD drive for that.
User Experience
I really have no idea what to load a 4TB with, but if you have that much data to store, it is really nice to have them on a single drive instead of multiple ones.
The LED blinks blue when the drive is utilized and is static when idling. If left idle for a long time, it will turn off, indicating that the drive has enter sleep mode.
As this drive is designed for being as resilient as possible to shock, it features a triple layer shock protection. I only managed to remove the rubber sleeve, but was unable to disassemble the thick hard plastic shell protecting the actual hard disk drive within. Note that disassembling the plastic shell will void your warranty, so do not try this at home. It is actually tested to meet US Military drop test standards, so I think you should not worry too much about it.
Transcend bundles the StoreJet 25H3 4TB with the Transcend Elite suite which has quite a few options to enable easy back up, as well as the RecoverRX for some basic data recovery and also the StoreJet Toolbox which offers the ability to do a low level format to securely wipe your drive.
Conclusion
This Transcend StoreJet 25H3 4TB can be gotten for RM648, which actually is pretty cheap considering that the cheapest I have found the 3TB variant was for RM598 on Lazada. For an extra TB, you are only paying RM50 extra, or RM56.50 if you count shipping in. When compared to the usual 1TB external drives which cost around RM220, you are paying less than 3x the price for 4x the capacity. I think this is really quite a good deal. And we are still talking about storage capacity only. The shock resistance courtesy of a thick rubber sleeve and sturdy hard plastic shell, considerably fast transfer speeds, are definitely nice bonuses that set the Transcend StoreJet 25H3 4TB apart from the rest. If only it came in more color options..