Review
Trials of Mana Review – Simplicity is Good for the Soul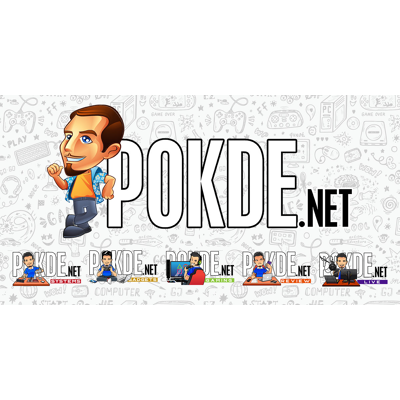 Overview
Trials of Mana is the 3D remake of the hit classic RPG released in 1995 as Seiken Densetsu 3. Is it worth your money? Let's find out.
PC (Steam) = RM199
PS4 = RM211
Nintendo Switch = USD $49.99
Positives
+ Action-oriented combat system surprisingly doesn't feel repetitive
+ Seamless transitions into combat
+ Simple, yet entertaining for everyone to enjoy
+ Good replay value
+ Packed with a good amount of content
+ Good implementation of a day / night cycle
Negatives
- Cartoony graphics
- Dialogue / voiceovers can get rather cringey
- Major lack of side quests
What is Trials of Mana About?
Trials of Mana is set in a fictional world that was created by the Goddess of Mana after defeating the eight Benevodons with the legendary Sword of Mana. The beasts of destruction were subsequently sealed within eight Mana Stones and the Goddess of Mana soon transformed into the fabled Mana Tree before falling asleep in order to recover her strength.
Years later, Mana starts to fade and peace soon turned into chaos as people seek to uncover the Mana Stones and free the Benevedons to gain ultimate power. It is up to the heroes to find the eight Mana Stones, uncover the Sword of Mana, and restore peace to the world. However, it is a race against time as they need to do so before the Tree of Mana withers and dies.
There are six playable characters in which players can choose three in each playthrough; a main character and two supporting characters. While each character has their own story and reasoning for pursuing the Sword of Mana, there are three main plotlines with their own final boss battles, which means you will need to play the game at least three times to get the full experience.
Linear Gameplay Isn't Necessarily Bad
Regardless of which character you choose, you will start out in the characters' home base which will soon turn into chaos. Afterwards, you will be thrusted into a journey, typically starting with seeking advice from the Priest of Light in the Holy City of Wendel and bumping into your chosen supporting characters who will then join your adventure.
Most Japanese role-playing games will have plenty of side quests to enjoy but in Trials of Mana, you will mostly be stuck with chasing after the main quest. In fact, the only real side quest you have is locating Li'l Cactus, a small Cactus-like creature that is hidden in various parts of the world from towns to dungeons and everything in between.
Finding them isn't difficult either unless you can't be bothered to take the time and explore every area you come across. The rewards you get for finding them is worth it as it will yield an assortment of benefits. This includes free stays at inns, discounts at shops, bonus experience points, and more. It may not do much to help break the monotony of chasing the main quests, but it's still worth pursuing regardless.
Apart from Li' Cactus, you will find an assortment of treasure chests and collectibles (denoted by a glowing light on the ground). Most of them are usually consumable items and money but it's especially very helpful in early parts of the game where you don't have much money to buy items. As the game progresses, equipment will get rather pricey so everything you can find will certainly help.
Throughout your journey, you will across a variety of seeds. These can be planted in the Magic Pot at any inn and yield a variety of items. The items can be rather random but the more you plant, the higher the pot's level becomes which will in turn yield higher quality items. It's a rather simple game mechanic at first glance but it plays a major role in making your characters stronger in later parts of the game.
If you're looking for another JRPG, check out our review of Final Fantasy 7 Remake by clicking right here.
Seamless Combat Experience
Combat in Trials of Mana is very simple. You have normal attacks, power attacks, class strikes, skills, dodge, and jump. Normal attacks can be paired with power attacks for devastating combos, similar to Dynasty Warriors. Power attacks can be charged, which is useful to break enemy barriers. Skills will cost MP to cast and it can be either offensive or supportive in nature.
The game doesn't have a guard button, so you will have to dodge attacks. While you can jump to dodge attack, it isn't nearly as reliable, and is more useful to attack aerial enemies. Lastly, class strikes are flashy signature moves that can deal a ton of damage but it requires you to use CS points which can be earned by collecting CS energy particles throughout every fight.
There are no random battle encounters here. Instead, there will be monsters in various parts of the map where you can immediately attack to start a battle. The transition is so seamless, I feel like this is how role-playing games should approach in today's world. No surprises, no slowdowns, just freely initiate the battle anytime you feel.
The action-oriented combat system paired with each character's unique move set is a simple, yet surprisingly entertaining experience in a genre that's conventionally repetitive. It gets even better as you get class upgrades as you have access to even more attacks.
Each playable character has a unique class with skills and equipment that are exclusive to them. While some characters may overlap in terms of function, they don't play entirely the same. For instance, Riesz is a great offensive character that can attack with better range whereas Hawkeye can attack enemies faster but with less damage per hit.
Later, you have the option of upgrading character classes, which will yield new attack commands and a new set of abilities that you can upgrade. When upgrading, you will have to choose which class you would prefer, with each class having their own specialty. For example, Riesz's Valkyrie class has skills that will buff your allies whereas her Rune Maiden class can debuff enemies. The right choice is always the one that fits to your playstyle.
As you level up, characters will earn Training Points. These points can be used to upgrade five different areas; Strength, Stamina, Intellect, Luck, and Spirit. As you spend points on each area, you will gain new skills and parameter boosts. Keep in mind that the number of Training Points you can put in is limited, but that can be overcome by upgrading your character class. This will force players to really think where they want each character to excel in instead of simply grinding points.
It's worth noting that the day / night cycle actually plays a bigger role in combat than you might think. While some are more obvious, such as Kevin becoming stronger at night with his transformation, others aren't as obvious. There are seven different days that can yield different elemental boosts, which I will list below here:
Luna Day: Moon magic damage boost.
Salamander Day: Fire magic damage boost.
Undine Day: Water magic damage boost.
Dryad Day: Wood magic damage boost.
Jinn Day: Wind magic damage boost.
Gnome Day: Earth magic damage boost.
Mana Holy Day: No elemental damage boost.
Apart from the day / night cycle playing a role in certain areas opening at specific times, like the Night Market, this is puts an interesting touch in the overall game that affect the combat subtly rather than throwing the balance completely off.
Trials of Mana Verdict
Trials of Mana is a game that I wasn't expecting to enjoy as much as I did. In fact, I enjoyed it more than Final Fantasy 7 Remake. The graphics is still rather cartoony, the dialogue / voiceover can get rather cringey, and it doesn't have a good variety of things to do.
However, the simplicity of the game is surprisingly enjoyable, and the combat system is setting a good standard for what role-playing games should be like today, especially the seamless transition. It's a good game for beginners of the genre.
The game gives you a good reason to replay it from the start with other characters, and there are more things to do after you beat the final boss, which is something that wasn't present in the original game. I only wished that the game had more side quests to enjoy. With that, I award Trials of Mana with our coveted Gold Pokdeward.
Big thanks to Square Enix Asia for giving us a copy of this game for the purposes of this review.