Review
Tronsmart Onyx Ace Review – Best Value for Money TWS?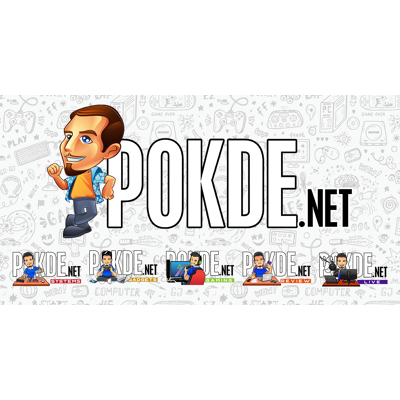 Overview
One of the most affordable true wireless earphones around, the Tronsmart Onyx Ace packs a boatload of features, making it a good value-for-money purchase. It is actually any good, though? Let's find out.
Positives
+ IPX5 rating
+ Decent sound quality
+ Excellent for voice calls
+ Good battery life for TWS
+ Has aptX support
+ Very affordable
+ Comfortable to use even for long hours
+ Easy to setup and use
Negatives
- Build quality could be improved
- Sound quality needs a bit more oomph
Unboxing the Tronsmart Onyx Ace
Inside the box of the Tronsmart Onyx Ace, you are expected to get at least the following items:
USB Type-C cable
User guide
Warranty card
Charging case
The Tronsmart Onyx Ace earphones themselves
Appearance
The Tronsmart Onyx Ace is a very affordable pair of true wireless earphones. The design of the earphones themselves are reminiscent of the Apple Airpods, but it does pack a lot more inside, which we'll take a look at in detail in the User Experience section. For our review unit, we received the white colour variant, but there is also a black one.
Starting from the back, you have the multifunction touch sensor at the top for both sides in a silvery line. This is also where you can two of four quad-microphone setup, which is a hole on the upper part of the silver line. On the bottom part is the indicator light, which is present on both sides.
The final two microphones are located on the bottom of the earphones, at the end of the stem. There are three holes located here; one for the microphone and two for the charging contacts.
Moving over to the front, you have the earpiece themselves, which many of may see it as the Airpods-style. In case you're not sure what it's actually called, it's semi-in-ear as it doesn't fully go inside your ear.
As for the charging case itself, it's very small and simple. You have the indicator light right at the center, with the Trosnmart logo below it. The USB-C port is located on the bottom of the charging case. Upon opening the charging case, you'll see two holes for the earphones. At first glance, it looks like it's simply to store the earphones when in reality, the charging case is located deep in the hole, which is a bit tricky to see.
Overall, the Tronsmart Onyx Ace has a trendy, yet simplistic look that most consumers should not have any issues with. If you're not a fan of in-ear or just like this type of earphones, I'm sure you'll enjoy this one. If you think this is just some Apple Airpods knock-off, then you're going to feel differently in the User Experience section.
Specifications
Drivers
13mm Drivers
Frequency Response
20Hz – 20,000Hz
Impedance
32Ω
Chip
Qualcomm QCC3020
Supports aptX, AAC, SBC, DSP
Microphone
4 x microphones
-42dB ± 1dB sensitivity
Headphone Type
Airpods-style Semi-in-ear
Connector
Wired
USB-C

Wireless
Bluetooth 5.0 with HFP, HSP, AVRCP, A2DP
Wireless Range
15m
Noise-cancelling
Yes, cVc 8.0 noise cancellation, Environment Noise Cancellation
Battery
Earphones
40 mAh, Up to 5 Hours Use, 60 hours standby

Charging Case
400 mAh, Up to 24 hours use, 90 days standby
Dimensions
Earphones
39 x 16.5 x 16.8 mm, 4g x 2

Charging Case
48 x 23 x 57.5 mm, 37g
Colour
White, Black
User Experience
Setting up the Tronsmart Onyx Ace is easy. Typically, it will automatically turn on when you take them out of the charging case. However, you can manually power it on / off by holding the multifunction touch sensor on both sides for 3 seconds.
When the Tronsmart Onyx Ace earphones are flashing white, it means that it's in pairing mode. Simply enable Bluetooth connection on your smartphone / PC / laptop, find the device, and connect to it. This should take you less than 10 seconds to do. In case you run into trouble and would like to reset it, power it off first, and then hold the touch sensor for 10 seconds. If the light indicator flashes rapidly, then you've done it correctly.
The Tronsmart Onyx Ace doesn't require any software or app to use. You can use it in conjunction with any equalizer software to optimize your listening experience. As for what you can do with the multifunction touch sensor, I've listed it right below here for your convenience.
Multifunction Touch Sensor Shortcuts
Power it on / off = Hold both sides for 3 seconds
Play / Pause = Tap either side twice
Next track = Hold the right side for 2 seconds
Previous track = Hold the left side for 2 seconds
Increase volume = Tap the right side once
Decrease volume = Tap on the left side once
Answer / End phone call = Tap either side twice
Rejecting a phone call = Hold either side for 2 seconds
Activating voice assistant = Tap either side three times
As for sound quality, the Tronsmart Onyx Ace is pretty good for the price. It's a little heavy on the bass but it's not overbearing, and it has decent sound balance. Because it doesn't seal in your ears like the in-ear types, I tend to put the volume a little bit on the higher side. It may not be the one to replace your favourite headphones, but this is far more convenient to carry. The fact that this has aptX support makes it even more valuable.
The call quality is excellent, as voices go through perfectly fine and it's even better for the person on the other side. This is because it does have environmental noise cancelling so they can hear your voice clearer. Whenever I have a call, I would rather put this on for a better experience.
It's very comfortable to use the Tronsmart Onyx Ace. In-ears and headphones tend to make my ears feel hot or weary but given the semi-in-ear design, I could wear this for hours without issues. It's also a lot less disorienting when taking it out compared to using in-ears after extended use.
While the earphones themselves are fine, I feel like the charging case itself feels a bit flimsy and cheap. This is especially noticeable when you open up the charging case as it feels like it wouldn't take much to break it. With that being said however, it's worth noting that the earphones themselves have IPX5 water resistance rating. This is great as its much pricier competitors either only have IPX2 or none whatsoever.
As for battery life, I tend to get about 4 to 4 and a half hours of use before the earphones die out on me. The charging case is able to get about 3 to 4 full charges, which is good enough for me. While some may want the convenience of wireless charging, at this price point, I feel that it's okay to omit that.
If you want true wireless earbuds and are willing to splurge, check out our review of the Sony WF-1000XM3 by clicking right here.
Tronsmart Onyx Ace Verdict
The Tronsmart Onyx Ace is a solid pair of true wireless earphones. It's not the best around, but given the price and all the features packed inside, it's hard to say no. Sound quality is good, call quality is great, and it's very comfortable to use even for long hours.
However, I feel like they could use some improvements in sound quality and the charging case's build quality for added appeal. Despite that, it will be tough to find something that can top this for the price it's offering, RM169. This is why I'm awarding the Tronsmart Onyx Ace with our Gold Pokdeward.
Big thanks to Tronsmart for sending this to us for the purposes of this review.