Review
ViewSonic VX3211-4K-MHD Monitor Review  — A Budget Professional Monitor!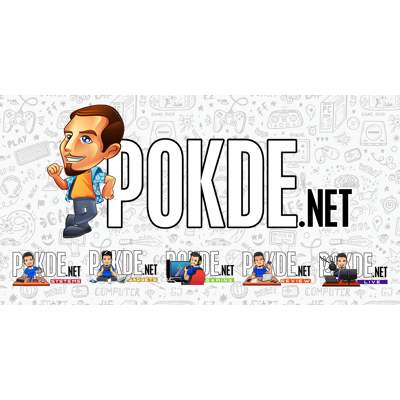 Overview
One of the biggest spotlight for the VX3211-4K MHD must be its relatively affordable price tag despite its 4K resolution support as well as being a 32-inch monitor. Does it offer more than just entertainment value?
Positives
+ Considerably light despite its size
+ Stunning display
+ Its flat stand is convenient for placement
+ The price is cheap considering it's a 32-inch 4K UHD monitor!
Negatives
- Not for those who prioritize gaming
- Might take some time to get used to the large display
- Plain design
- The low refresh rate is easily noticeable
In this review, we're taking a look at ViewSonic's VX3211-4K-mhd entertainment monitor. As you can probably guess by its name, it offers a 4K display. Aimed for those who wish to take their videos to the next level, let's see what the monitor is actually all about, shall we?
Unboxing
With the ViewSonic VX3211-4K MHD, you'll be treated with a fairly large box, seeing that it is a 32-inch monitor after all.
First and foremost is the display itself, which is packed and guarded by Styrofoam in the box. Surprisingly the monitor isn't that heavy despite its size.
There's the power cable provided as well to power up the monitor. It's worth noting that we're not the first to receive the package of this ViewSonic VX3211-4K MHD unit so you'll find it a bit different to what's offered at stores. Rest assured, you'll be getting a HDMI cable and also a manual for you to get started.
Appearance
In terms of look, the ViewSonic VX3211-4K MHD looks like your standard monitor. If you're looking for an extravagant one with RGBs, well you're not getting that here. One thing that I like about it is that the stand is completely flat and can be easily placed in any surface.  The bezels are not too big, not too small.
Switching over to the back, you'll notice that the monitor supports VESA, so there's that flexibility for placement. The stand is connected to the display down the middle and you'll find the menu buttons on the bottom left side to adjust the display. Though it's not visible, there's 2.5W dual speakers fitted inside of the monitor, with both placed near the middle of the back. If you're wondering what the hole on the right is, well coming in as a surprise, it is actually a screw hold for a headphone stand. Unfortunately, we didn't receive the screw itself to show how it'd look like. Let's just move forward, right?
Taking a closer look to the right compartment (from the back), there 2 HDMI ports that's accompanied with a DisplayPort and also a 3.5mm port.
Over the left side is where you'll find where the power the monitor itself.
Specification
| | |
| --- | --- |
| Panel Size | 32-inch (31.5-inch) |
| Color Saturation | 97% (DCI-P3), 99% (Adobe RGB) |
| Panel Backlight / Type | VA |
| True Resolution | 3840×2160 |
| Display Viewing Area(HxV) | 698.4mm x 392.85mm |
| Display Surface | Non-glare |
| Pixel Pitch | 0.155 mm |
| Brightness | 300 cd/㎡ (Typical) |
| Contrast Ratio | 3000 :1 (Typical) |
| Viewing Angle (CR≧10) | 178°(H)/178°(V) |
| Response Time | 4ms (Gray to Gray) |
| Display Colors | 1.07b (8 bit+Hi-FRC) |
| HDR (High Dynamic Range) Support | Yes (HDR10) |
| Refresh Rate(max) | 60Hz |
| Low Blue Light | Yes |
| HDCP support | Yes |
| Viewing modes | Standard, Game, Movie, Web, Text, MAC, Mono |
| Adaptive refresh rate | Yes (FreeSync) |
| Signal Input | HDMI(v2.0), DisplayPort 1.2 |
| Earphone jack | 3.5mm Mini-Jack |
| Power Consumption | 46W (full brightness) |
| Chassis Colors | Black |
| Tilt | +13°~-5° |
| VESA Wall Mounting | 100x100mm |
| Weight | 6.6kg(Net), 10.06kg (gross) |
| Compliance & Standards | BSMI, RCM, GEMS, MEPS, PSE, VCCI, KC, e-Standby |
Performance
For our monitor reviews, we decided to do benchmarks with DisplayCAL, which gives a rough idea of how well the display performs. Without talking to much, let's head straight into it.
| | | |
| --- | --- | --- |
| Measured whitepoint | 6.46 | Not OK |
| Measured display profile whitepoint | 7.76 | |
| Average ΔE*00 | 2.87 | Not OK |
| Maximum ΔE*00 | 6.15 | Not OK |
So we ran the measurement test on the benchmark (on 100% brightness) and we could see that the scores aren't really that good. To get the best possible scores, it's recommended to get a score less than 1 for whitepoints and the average ΔE*00. As for the maximum ΔE*00, it's best to score less than 3.
| | | |
| --- | --- | --- |
| Measured whitepoint | 0.48 | OK |
| Measured display profile whitepoint | 1.76 | |
| Average ΔE*00 | 0.94 | OK |
| Maximum ΔE*00 | 1.25 | OK |
This is how the scores look like once the monitor has been calibrated and optimized. It's definitely an upgrade from the original ratings, with each category being near or lower the recommended mark.
Here's the color gamut for the ViewSonic VX3211-4K MHD after calibration. In terms of coverage, it managed to cover 99.7% sRGB, 83.8% for Adobe RGB, and 89.4% DCI P3, which are decent scores.
For Gamut volume on the other hand, it covers 136.6% sRGB, 94.1% Adobe RGB and 96.8% DCI P3. As you can see, it falls just short of a perfect 100% score in the blue color area.
We also did a uniformity test to check out each part of the display on whether they are equally lit up. The test takes the middle of the screen's brightness as a guide and compares to the rest to see how well they display. From the test, we see that it does a good job with both top and bottom edges of the display having nominal scores. When the monitor is seen with the naked eye, the test adds up as there's no noticeable dim to be seen around the edges of the display.
As for power consumption, we tested the VX3211-4K MHD and found out that it uses 46W on full brightness. Considering the monitor's size, it is quite decent of the amount of power that's being used and it is actually below average for a 32-inch display.
User Experience
I was quite surprised when I took the monitor out of the box and to find out how light it is. It doesn't weight too much, considering that it's a 32-inch monitor.
In terms of viewing angles, it's pretty much fine though I wished that ViewSonic gave the option to adjust the height of the monitor, which you can only tilt it. Ergonomically, it falls a bit short here.
The OSD (on-screen display) is rather small despite the monitor's size but thankfully, you'll be able to change it to a bigger frame from the settings (which I suggest you to do). As you can see, the monitor comes with seven preset of modes and you can adjust each to your liking. Just make sure that you don't select "Memory Recall" as that will reset back every adjustment that you make.
Since it's aimed for entertainment purposes, let's talk about the audio. Even though it does have dual speakers built-in, you probably should spend some money on an external speaker. I wouldn't say the sound quality is bad but you'd definitely would want more for the best entertainment experience possible.
At first, it was rather strange for me to face the monitor, seeing that I came from a small 24-inch display. I definitely needed some time to adjust myself to it but regardless, it was definitely a pleasure in watching movies and videos on the VX3211 thanks to its full 16:9 3840×2160 resolution display.
Now this monitor isn't made for gaming but regardless we had a go with it. With the monitor, you'll be getting AMD's FreeSync technology. It does make games smoother but not to a great extent. Just remember to turn it on from the OSD as it is off by default. If you're looking to play fast-paced games such as Rainbow Six Siege or the likes, you're going to be at an disadvantage due to the lower refresh rate.
Conclusion
Sure, the ViewSonic VX3211-4K MHD has its flaws here and there but considering the price that it's at, it is absolutely an attractive option. It is definitely one of the cheapest 32-inch 4K monitors out there at the price point of RM1,599. Thanks to the big size and display quality, we award the ViewSonic VX3211-4K MHD our very own Silver Pokdeward!
We would like to give a big shout out to ViewSonic Malaysia for providing us the ViewSonic VX3211-4K MHD that was used in this review.