Review
Vortex Pok3r mechanical keyboard review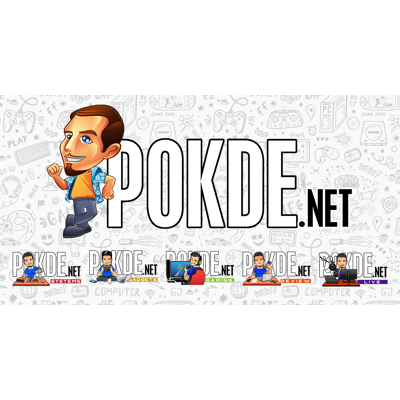 Positives
+ Excellent build quality
+ Sturdy aluminium chassis
+ No bezels, low profile design
+ Ergonomic form factor
+ Compact dimensions
+ Thick PBT keycaps
+ Easy to use programming
Negatives
- No tilt adjustment
- Require the use of Fn key all the time for some basic keyboard functions
- No cable management at all
- Laser printed legends not as durable as doubleshot ones
Mechanical keyboards come in a variety of sizes. The most popular sizes are the 104-key full-sized keyboards and the 87-key tenkeyless keyboards. TKL users often choose that specific keyboard size because they find no need for a numpad, and would prefer to have their hands closer together for better ergonomics. People with smaller working spaces may also prefer TKL keyboards to save some precious space. However you can go even smaller when choosing keyboards. If you are looking for an even more compact keyboard, then I believe the Vortex Pok3r will be right up your alley.
Unboxing
The Vortex Pok3r's packaging is essentially a plain black box with "Pok3r" printed on the top side in reflective paint.
A small sticker with some sparse details about the keyboard. With a typo there too.
Opening the box up, you will realize that it doesn't come with a lot of extras. You get the keyboard wrapped in protective foam, and the USB cable in a plastic bag. That's all you get. No documentation is included with the Pok3r.
Appearance
The Pok3r doesn't have any bezels to speak of. It features a compact aluminium case in which all the keyboard innards sit in, leaving the keys looking as if they are floating over the metal plate. It actually looks impressively sleek, further enhanced by its compact dimensions.
The aluminium case sports a nice finely textured finishing. Here you can also get a better look at the keys "floating" over the metal plate.
The keycaps are grey, with off-white laser-printed legends. The keys are thick PBT ones, which we will discuss more about later. Laser printing is used here, and I really can see that it isn't that durable as my favorite keys (WASD) are now quite noticeably faded.
Checking out the underside of the keyboard, I spy large rectangular rubber feet, a DIP switch and a engraved metal plague with the branding and serial number.
A closer look at the engraved metal plague. It looks premium but that tagline just feels off. Enjoy your feeling. Ew.
The mini USB port here is placed on the far edge of the keyboard instead of under it like usual. You do get the advantage of showing off your cable connectors with this configuration though.
The included mini USB cable here isn't sleeved and doesn't sport gold-plated connectors.
The Pok3r is much tinier than the average keyboard. While I am used to full-sized keyboards on my desk taking up almost the entire area in front of my laptop, the Pok3r is actually not as wide as my 15.6″ laptop.
Specification
| | |
| --- | --- |
| Body material | Aluminium |
| Keycap | PBT laser printed |
| USB report rate | N/A |
| Switch type | Cherry MX Red |
| Microprocessor | 32 bit ARM Cortex-M3 |
| Cable | 1.5m, detachable |
| Weight | 850 g |
| Included accessories | None |
User Experience
The first thing you notice is that the keyboard is deceptively heavy for its size. Thanks to its aluminium chassis, the Vortex Pok3r weighs 850 grams. Not that I am complaining as I do prefer heavy keyboards for their stability. To use the Vortex Pok3r, all you have to do is to plug the mini USB connector into the keyboard, and the USB 2.0 Type-A connector into your computer and you are set.
The mini USB connector sticks out perpendicularly from the far left edge of the keyboard. The Vortex Pok3r offers no help in managing messy cables as it doesn't have inset channels to route the cable. There aren't any drivers that come with the keyboard, and users will have to download their manual online.
The Vortex Pok3r doesn't allow for adjustable tilt, and you are stuck with the factory-set level of tilt. If you find it nice, good for you. If you find a need to raise it, you might just have to MacGyver it and rest the Vortex Pok3r on something to get your desired height. I did find the Pok3r is mildly slanted and is comfortable to type on, even without raising it. The big rubber feet of the Vortex Pok3r are grippy and the keyboard stayed put all the time during my use.
There are no preset media keys to speak of, but you can program some of the keys to act as the media keys you want. However there aren't that many keys on the Vortex Pok3r to program and reassign anyway. Many of the keys are already performing double duty, with certain keys even performing triple duty, with different functions when pressed with Shift or Fn modifier keys. I really like that Vortex printed the secondary function accessible with the Fn key on the front side of the key, making it very convenient for newbies to start using the keyboard.
If you are going to start programming the Vortex Pok3r, you will be pleased to find out that it is quite simple. The instructions in the downloadable manual is very clear and easy to understand. There are three "layers" which you can program for different usage scenarios. If you are into recording macros, you will also be glad to know that each key on the Vortex Pok3r can be programmed with a macro of up to 32 keystrokes, and even custom delay duration between the key presses.
The Vortex Pok3r I am testing doesn't sport any LEDs other than the ones that indicate the status during programming and also Caps Lock. I was notified that you can solder LEDs by yourself, but you will have to switch the LED polarity. For the less adventurous, backlit variants are also available. The switches used are none other than Cherry MX Reds, which are linear keys with a light actuation force. NKRO is also a feature of the Vortex Pok3r, so you can press as many keys as there are on the keyboard, and every single one will register.

Typing on the Vortex Pok3r feels great, thanks to the thick PBT keycaps that they used. The feeling is just different from using other mechanical keyboards with ABS keycaps. You really have to try it to understand. However, due to the fact that there aren't as many buttons on Pok3r as I would usually have with a full-sized or TKL keyboard, I did find some keys that I use frequently when writing articles here to be rather hard to use. The worst offending keys are the arrow keys and Del keys, which require pressing the Fn key along with the respective keys to function. Basically gaming on the Pok3r is okay, but you will have to live with either no arrow keys when playing or lose the ability to chat without changing the programming layer. You will fare better in FPS as most shooters only stick to using the keys around the WASD area.
Conclusion
The Vortex Pok3r is an interesting concept. It's compact and it feels very premium indeed. However its compact dimensions is also both its selling point and possible turn off. While it is good ergonomically to keep your hands closer together (your mouse hand doesn't have to be stretched to accommodate a full-sized keyboard), you may also find the relatively low number of keys limiting. Keys that were previously dedicated are now serving double or triple duty, requiring the use of the Fn key to access. If you don't mind using the Fn key all the time, or play games that don't need that many keys, this may be the keyboard for you. The programmability is also a boon for the more advanced users out there. At RM499, you may want to consider whether the compact size of the Vortex Pok3r will be a plus point or a problem for you. If you are looking for better ergonomics, more free desk space, easy to use programming functions, excellent build quality and can overlook the limitations that come with its small size, get the Vortex Pok3r right away. I will award it a Bronze Award for its great build quality, improved ergonomics over most keyboards and easy programmability, but the small form factor was just a bit too limiting for me.
We express our thanks to Ultimate.Zone for lending us the Vortex Pok3r review sample.